London based football club, Arsenal is undoubtedly among the most influential in England.
With a cabinet full of trophies & a glorious history, the club has a lot to boast about.
Recently, however, a new spark was spotted. A spark big enough to light up the team & catch our attention.
Despite not being as impressive recently, Arsenal has finally begun to show potential. All thanks to the new man in charge – Mikel Arteta. One just cannot overlook Arsenal's recent victories against Liverpool & Manchester City. Beating PL Champions Liverpool 2-1 on Thursday, Arteta's men had no problems taking over Manchester's blues 2-0 on Saturday.  They had also beaten Manchester United 2-0 in one of the most impressive games played by the club this season.
Taking over from Unai Emery, Arteta arrived at Arsenal in December 2019. The former Arsenal player had retired from football in 2016. He had then served as assistant coach to Pep Guardiola at Manchester City. The Spaniard had witnessed Manchester City's revamp and progress. He had been on the inside & played a part in their Wonder-Seasons under Pep.
During his tenure – Arteta had undoubtedly learnt a lot! He had picked up the Guardiola-Key and arrived at Arsenal with intentions to unlock similar treasures.
Of his 25 games with the club, Arteta has won 14. This totals to a win percentage of 56%. As unimpressive as it sounds, it is quite an improvement from the past. What's more commendable is the remarkable record the team holds against the top clubs.
WHAT IS UP WITH ARTETA?
Well, as exciting as this may sound, Arteta is looking to try on Guardiola's shoes & walk down the same road. Taking over in the middle of the season, Arteta is doing all that he can.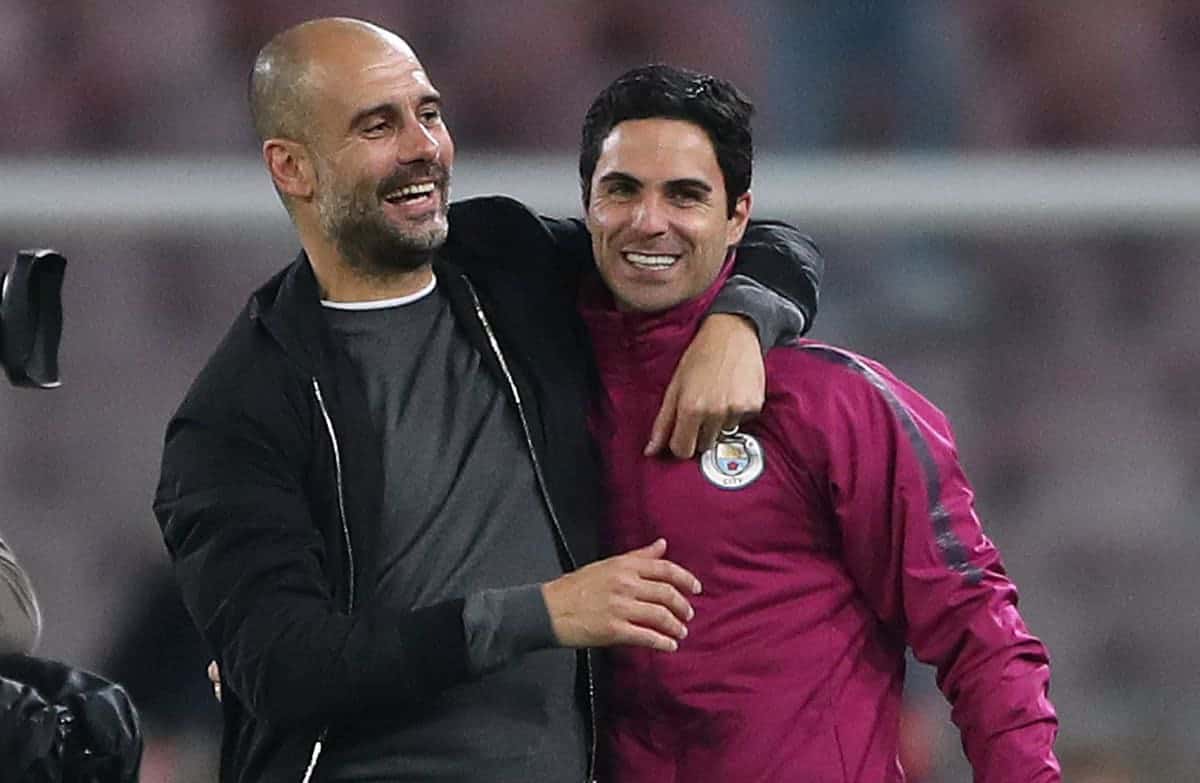 1. OFFENSIVE GAMEPLAY
With Bukayo Saka & Nicolas Pepe doing wonders for the team, Arteta has found in them 2 unafraid full-backs. They move up often and contribute to the attacking plays. They link up with Aubameyang, Lacazette & Ozil to create magic.
While Lacazette & Aubameyang attacking through the center, Pepe & Saka provide support on the flanks with Ozil right behind the 4. (Just like Manchester City's 5 – Aguero, Jesus, Walker, Mendy & De Bruyne)
Arteta tries to play it the City way. Dominating the opponent defense from all sides & creating more pressure to increase the spaces. This helps create more chances & attacks from all possible sides.
2. POSESSION
Arteta plays the possession game with Arsenal. The team has an average possession record of 53% under him. He looks to gain possession & maintain it with a transition in formation. The Center-backs move backward & midfielders i.e. Xhaka & Gendouzi cover the backline as the full-backs move up the field.
This helps maintain possession for longer periods and while allowing them to cover the greater area on the pitch.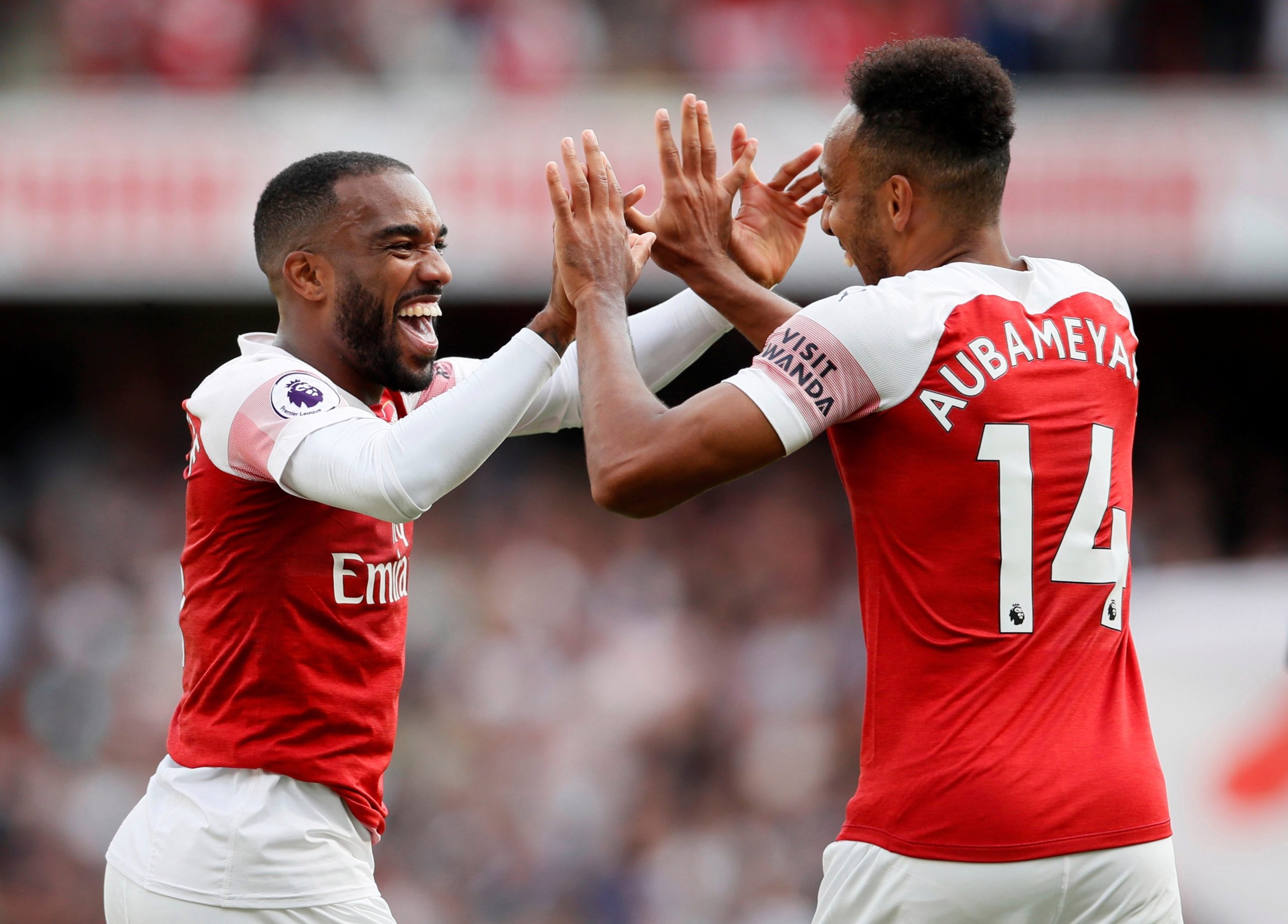 3. PRESSING & COUNTER PRESSING
Arsenal's squad has quite some potential when it comes to working off the ball. Gendouzi & Xhaka do a great job at this. So do lightning full-backs Bellerin, Pepe & Saka. Aubameyang & Lacazette also use their pace to the best while pressing.
The team falls behind to create pressure as soon as possession is lost. They also look at blocking passes & regaining control over the ball as soon as possible.
Another impressive part og their game is counterpressing. Rather than the traditional Fallback approach, Arteta instructs players to counter-press i.e. charge for the ball right where it has been lost. This includes respective markers charging their men & other blocking possible passing options.
This has always been a big part of Guardiola's gameplay & was especially visible during his tenure at Barca.
4. FINDING SPACES
Star player Mesut Ozil who was warming the bench under Unai Emery has finally stepped on. His role is integral to the team. He plays the link between defense & attack and is responsible for the transition of the ball.
With his immaculate vision, the German finds spaces between the lines to feed the ball through and create more opportunities. He also provides constant support to the attack by being right behind to receive any passes played backward.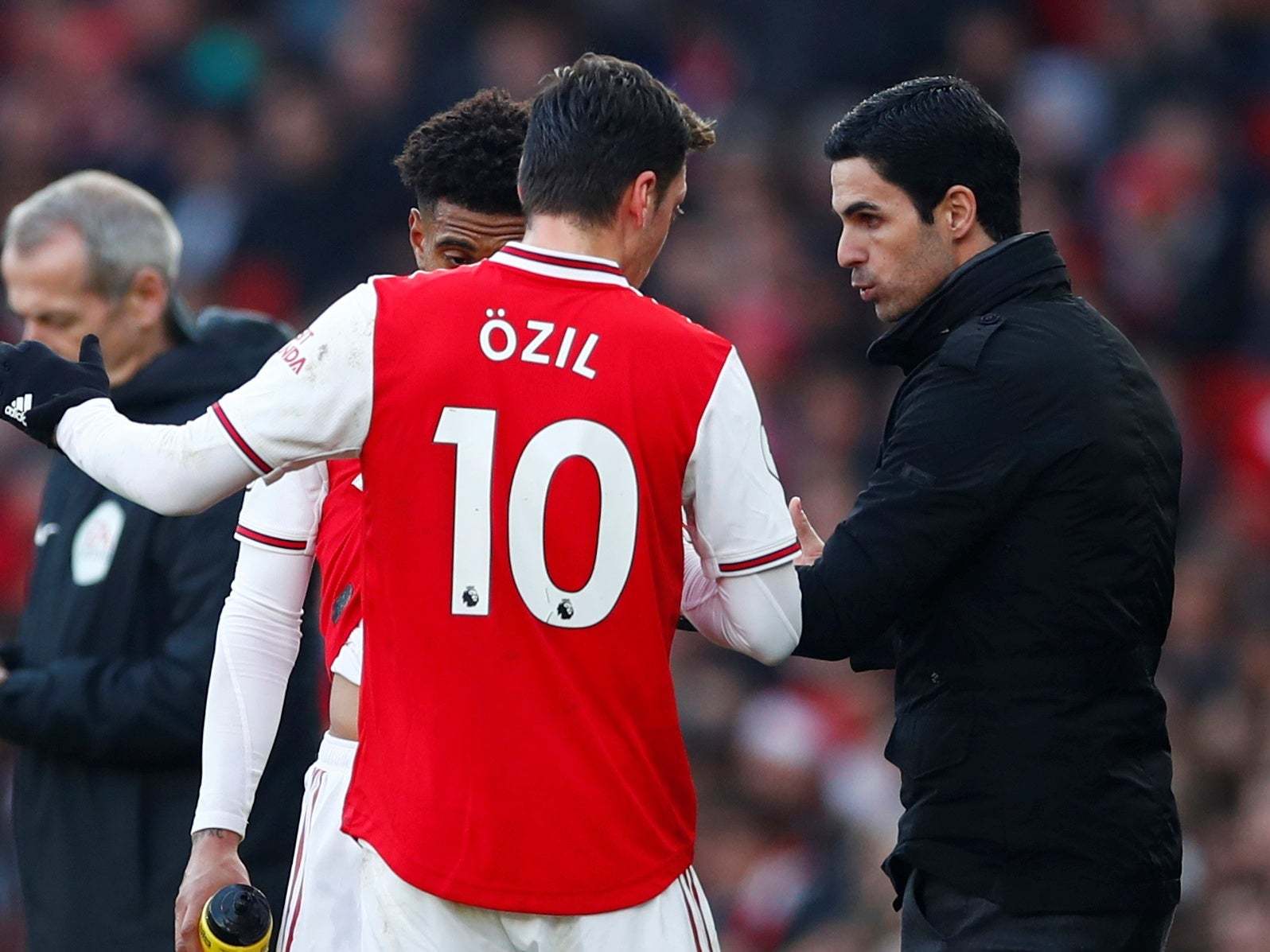 5. ADAPTING PLAYERS
Just as Mesut Ozil, several players have adapted their game under Arteta. Aubameynag is playing more as a striker than a winger. Fullbacks are moving forward more often. Even the goalkeeper, Leno has transformed his game. He gets involved in more of passing and is often responsible for sweeping the ball.
The entire attacking force have have also mended their game and now drop deeper to receive the ball. If all goes well, in the days to come, Arsenal can undoubtedly conquer the game!
Perfection, however, is an illusion.
Arteta currently has quite a few shortcomings blocking his path to glory.
The Speed breakers
While Mikel Arteta's ability remains unquestioned, there are other hurdles on the way. The biggest of these hurdles is the malfunctioning defense & individual mistakes.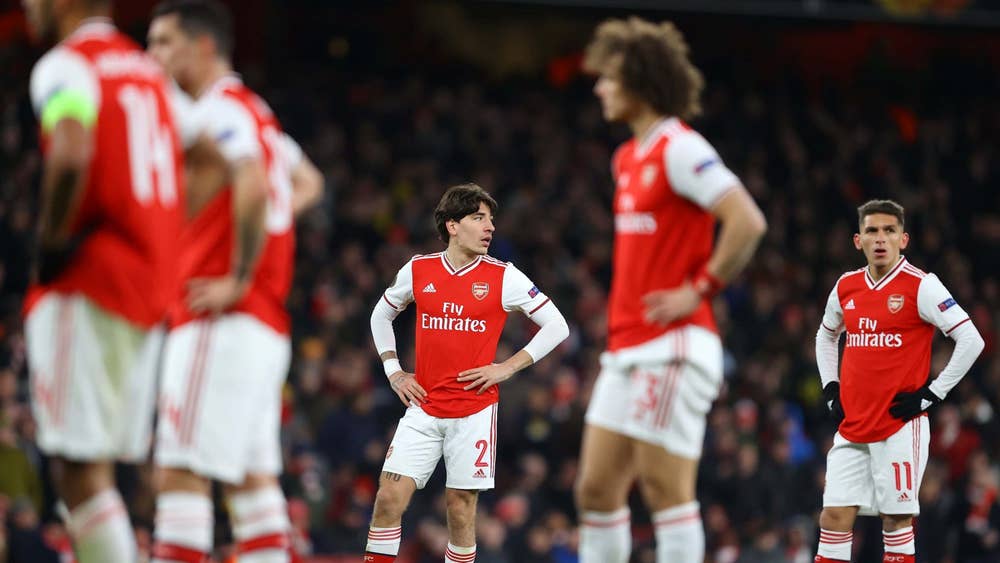 Arsenal has several goals conceded due to errors by players, including 5 in the Premier League itself. With David Luiz, Mustafi & Gendouzi often giving away possession, the statistic does not tell us enough.
Individuals have often committed errors that have proven costly to the team. This problem thus needs to be resolved at the soonest. The solutions may include improvement & replacement of existing players, as well as the signing of new players in the transfer window.
Way to the Highway
The Highway for the club is not as far as it seems.
What Arteta requires right now is full support & backing from the board. They need to have faith in him & should be willing to make his way. Necessary signings should be made & his decisions at the club respected, to let him do the best he can.
As one may doubt the man, he should not forget that so was the case with Guardiola.
Guardiola during his first season, finished 3rd in the league & did not lift even a single trophy. The Pep effect only came to be seen when he was given the necessary resources & permissions to make signings – Mendy, Bernardo Silva, Eder, Walker & many more!
Considering that Arteta is looking at this route, let's give the man a chance.
Having retired from the game very recently in 2016, his understanding of football is stunning. He is well aware of how clubs play & what to expect from the games in today's times.
This knowledge & awareness when coupled with Guardiola's old school philosophy can make them glorious, and maybe invincible once again!