It has now been more than a week that Arsenal last took to the pitch for any footballing action after their qualification into the sixth round of the FA Cup after outplaying Sutton United.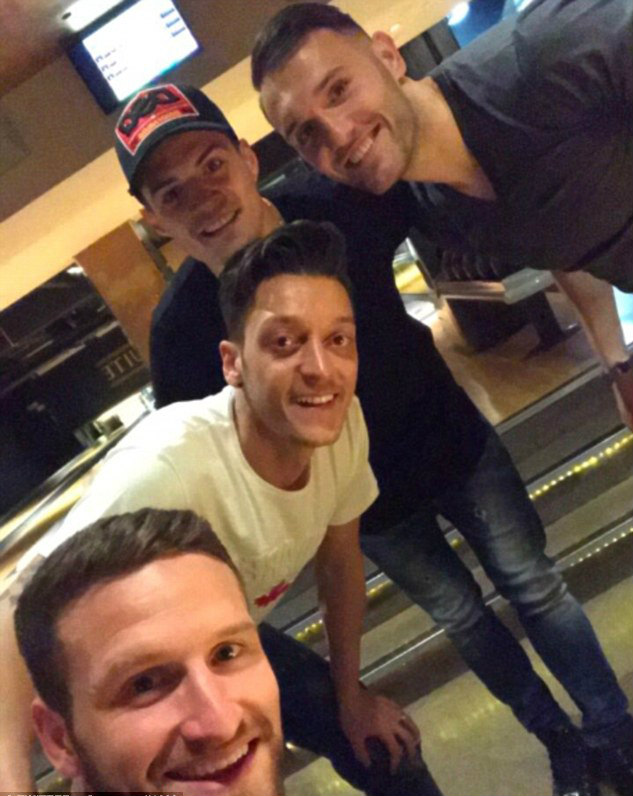 And now Mesut Ozil, Granit Xhaka, Shkodran Mustafi and Lucas Perez opted to test their bowling skills during their leisure hours as they eagerly wait to face Jurgen Klopp's Liverpool in a high-octane Premier League clash on Sunday.
The German superstar Mesut Ozil took to twitter and posted a friendly snap of the four first-team stars – having a gala time together.
It is understood that they were joined by other Arsenal stars but one player who was absent from the friendly gathering was Arsenal midfielder Aaron Ramsey.
The Welsh superstar took to his official Twitter account and revealed that he was busy eating pancakes during the gameless break before Sunday's high-voltage Premier League clash on Sunday.
Wenger is known to be very strict while planning out the daily diet for his players but it is understood that the Frenchman had made an exception and allowed players to have fun during the on-going break before Sunday's game.
And now it is believed that Wenger might have allowed Ramsey to have an extra pancake after the Welshman came out in defence of the Frenchman and slammed critics and heaped praise on his 21-year reign at the North London club.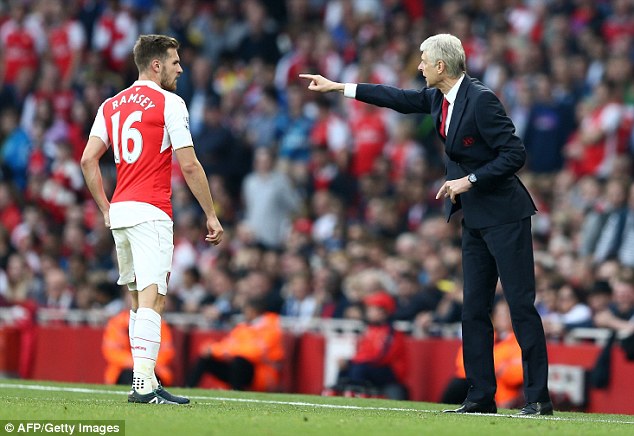 Ramsey had said: "He's been a great servant to Arsenal and great manager for me and the players."
"We have let him down at times. It is unfair some of the things that have been said. People are entitled to their opinion but he has been great for me personally."