Arsene Wenger has insisted that this season's Champions league is wide open and up for grabs. He believes that English clubs are closing the gap on other European giants such as Real Madrid, Barcelona and Bayern Munich.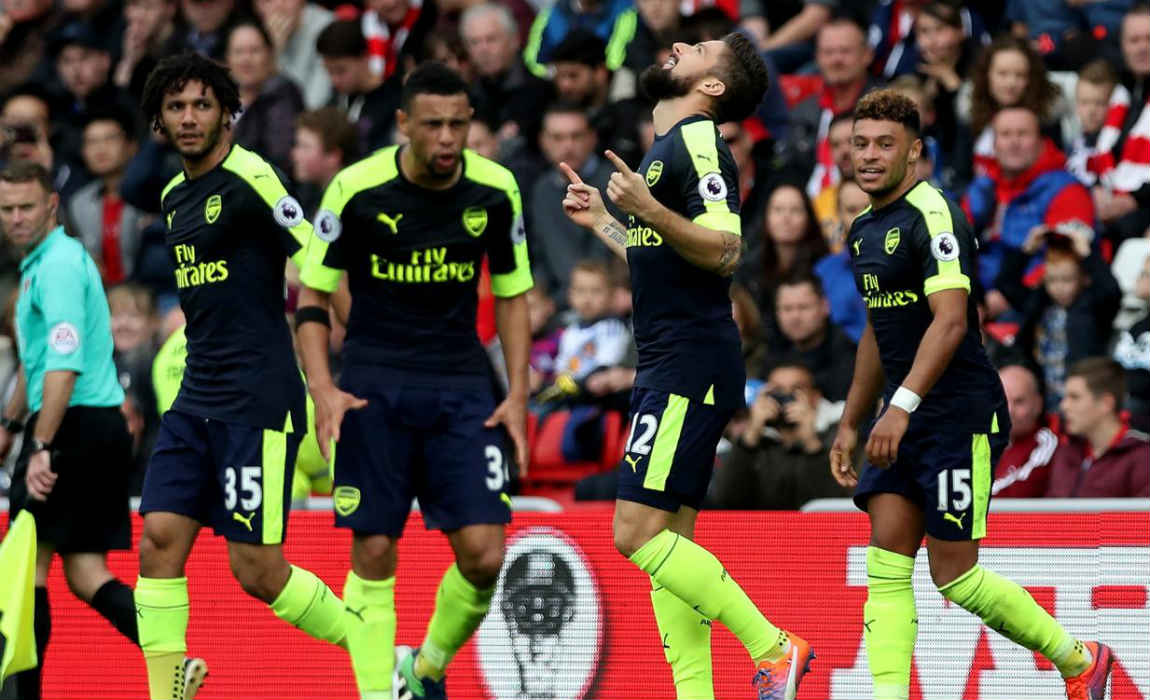 The Gunners have not reached the Champions League's quarter-finals since 2010, but beating Wednesday's visitors Paris Saint-Germain would help them top Group A and offer a potentially easier last-16 draw.
Not even a single Premier league club has made it to the quarterfinal stage of the Champions league over the past 4 years.
"I feel that (English clubs are closer), yes," said Arsene Wenger.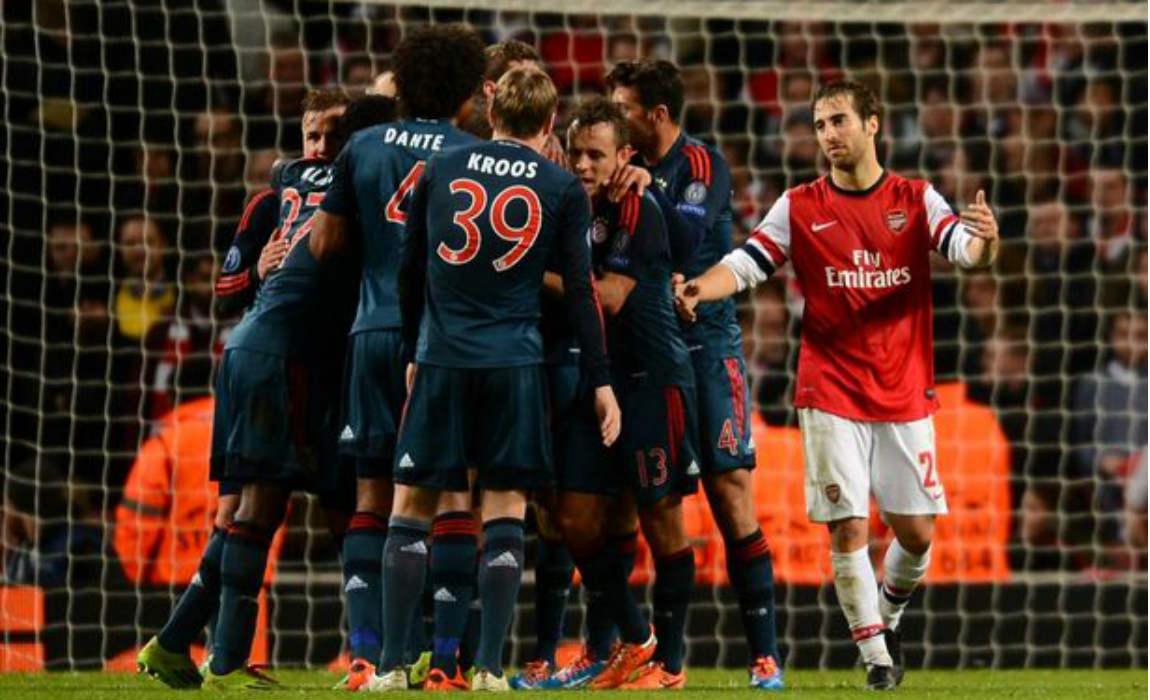 "Look at Man City winning against Barcelona. We have an opportunity to show it against Paris Saint-Germain."
"I must say that I watched [European Cup holders] Real Madrid against Atletico Madrid on Saturday and I was impressed by them. They looked, at the moment, to be the most dangerous side."
"But I don't think Real, Barcelona or Bayern are as far away. I think we are ready to compete. Look, I am after the Premier League [title too], believe me. It is difficult as well, so let's not choose."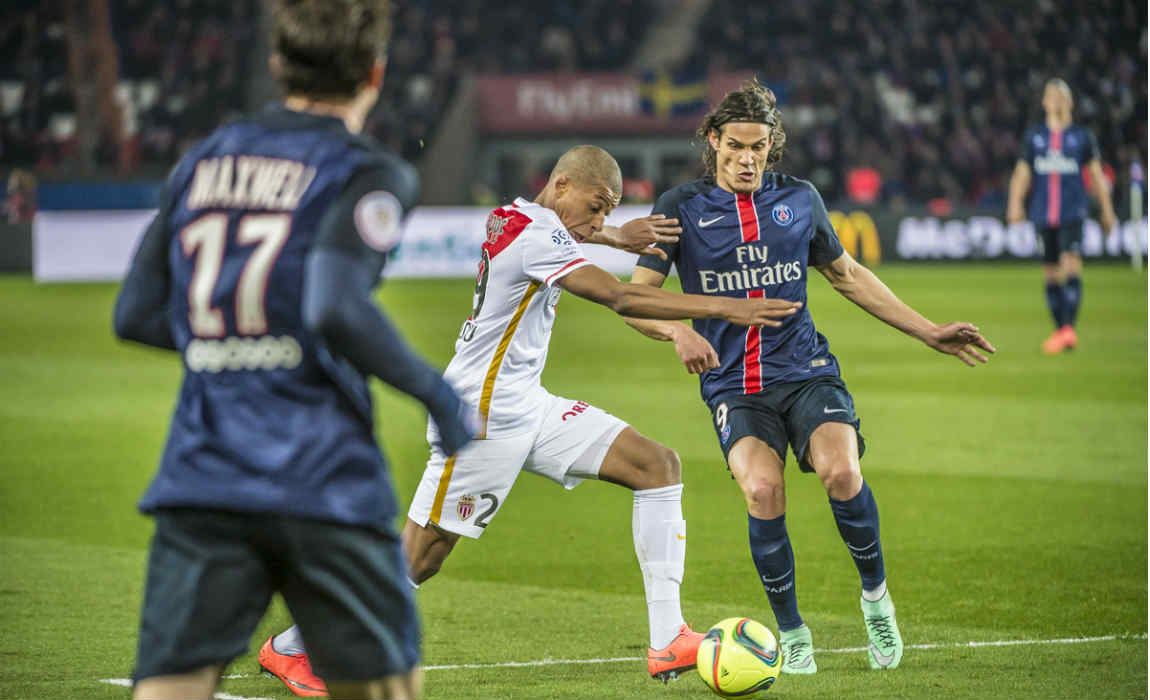 Arsenal have lost all of their first knockout rounds since 2010 from Barcelona (twice), Bayern Munich (twice) and AC Milan.
Arsene Wenger said: "I read this morning that Real Madrid are not sure whether it's good to finish first or second [Real, Bayern, Juventus and Man City all currently sit second in their groups]"
"The problem is that if you finish second and get a bad draw, everybody says, 'That's your fault.' We want to finish first because we want to win the game. I think more than speculating, it's more important for us to do the job."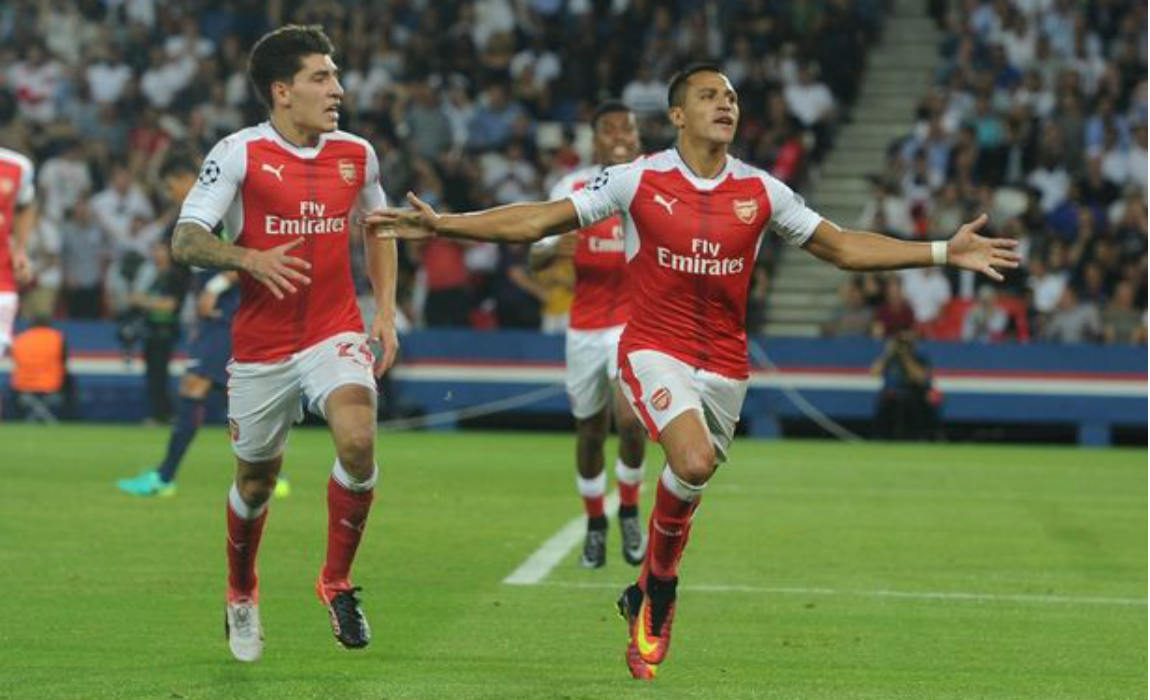 "You want to finish first, knowing that. Is there an actual difference?, I don't know, in a group of Real Madrid or Dortmund. The other groups might look at ours and think", 'Paris Saint-Germain or Arsenal – who is better? I don't know.'
"When you play at home against a big team, you want to win. When I tell you that we have been a bit stuttering recently, we played Tottenham, were 1-0 up and didn't win the game, so we need to show that we can do it."
"I spoke with my staff just before I came here. It's fascinating to me, looking across Europe that you have all the players away [on international duty], they come back and they all have big games. Inter Milan, AC Milan, Real Madrid, Atletico Madrid, Dortmund-Bayern, Arsenal-Man United," he said.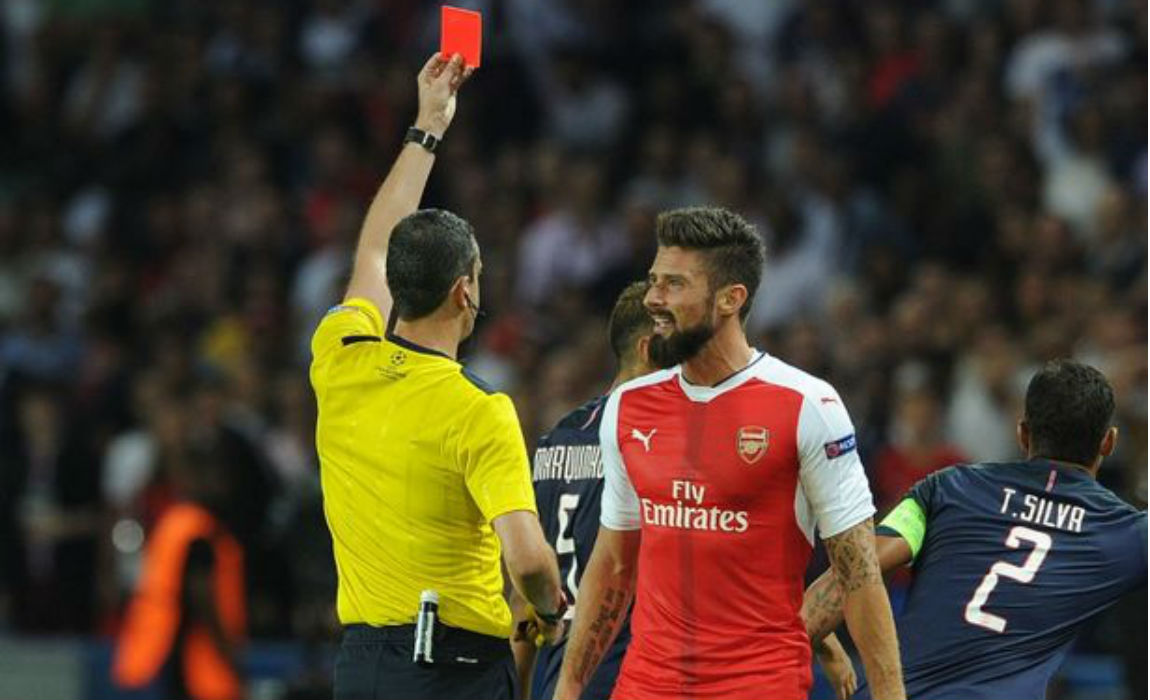 "Players come back, they travel next morning, they play on Saturday morning, I don't complain because it's the same for Man United, but it's not ideal."
"Everywhere you go, the difference in the Champions League, the teams all play football. In the Premier League, even if you have 80 per cent possession, you can still lose the game. The pressure on the Premier League games is today massive."
"I think we want to show that we can beat any style of team. That's what we have done since the start of the season. Tomorrow, we play a team with a different style, a team who played possession, slow and quick."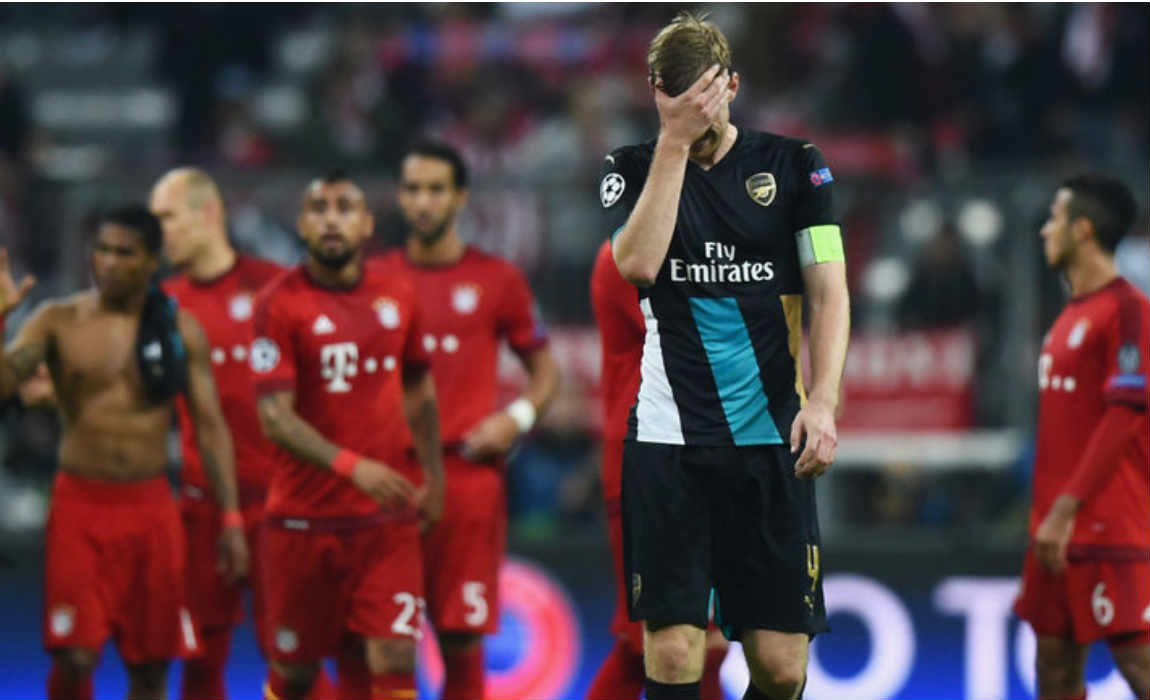 "We have to show that we can cope with that, because they play a lot of possession and then suddenly they play quick. They can accelerate a game. We have to show we can deal with that style, a different style to what we are used to. In England, we always play with power."
"PSG has an advantage as they can manage their games."
"They played against Nantes and played at [only] 80%, 90%. We played at Man United and we had no room to drop one per cent."
Probable Team Line Ups
Arsenal (4-2-3-1) Ospina; Jenkinson, Mustafi, Koscielny, Gibbs, Coquelin, Xhaka, Ramsey, Ozil, Sanchez, Giroud.
Paris Saint-Germain (4-3-3) Areola; Meunier, Silva, Marquinhos, Maxwell, Verratti, Motta, Matuidi, Di Maria, Cavani, Moura.
Three Players To Watch Out For
Marco Verratti
Angel Di Maria
Edinson Cavani