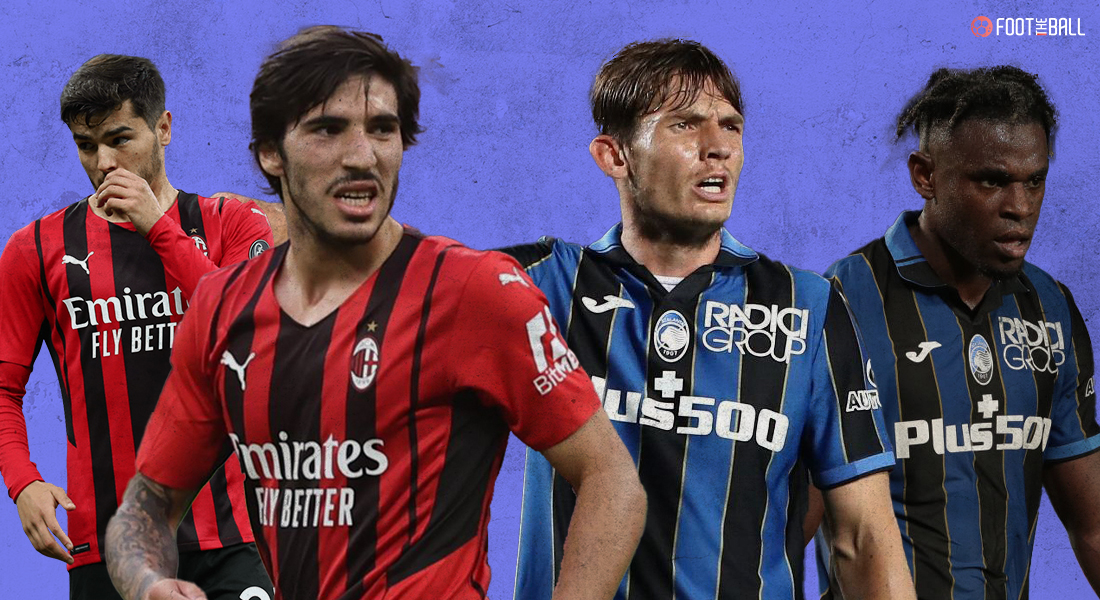 MATCH REPORT: ATALANTA 2-3 AC MILAN - HOME SIDE FAIL TO MAKE A DREAM COMEBACK AS ROSSONERI BUILD UP ON THEIR FORM
AC Milan coast through in the Serie A yet again after beating Atalanta 1-3 as the home side almost makes a dream comeback in the end. Milan are still in the title race with Napoli but Atalanta on the other hand remain struggling in the midtable.
An amazing night at Atalanta: an almost perfect performance 💯

Che partita, che Milan: prestazione quasi perfetta. Grandi ragazzi! 👏#AtalantaMilan #SempreMilan@Acqua_Lete pic.twitter.com/h5Wb9fqMNq

— AC Milan (@acmilan) October 3, 2021
Atalanta haven't had the start they would have wanted as they stand 7th in the table and have only scored 8 goals so far in the league. Although defensively, they have been showing a decent display, they aren't looking like their sharp old self up front but they were hoping to continue their recent run of good games.
The home side were hoping to continue their solid display but AC Milan in their current form could have been too much for Atalanta. Milan are currently 2nd in the table just 2 points behind Napoli.
They remained unbeaten in Italy but have lost their first 2 opening games in the Champions League against Liverpool and Atletico Madrid respectively.
A win for Atalanta was possibly landing them in a Champions League spot which is what they would be aiming for at the start of the season and on the other hand, AC Milan needed a win to close the gap between them and Napoli before the league title gets out of their hands. The supporters were up for a closely contested game especially because this is the last game before the 2nd international break.
AC Milan scored the opening goal in the first 27 seconds of the game as Davide Calabria scored a goal after a cutting pass opened up their defence and made Musso's position vulnerable. Milan doubled up their lead in the 42nd minute after Atalanta loses possession in front of goal dues to sloppy defending and Sandro Tonali finished the ball in the net. It was a fairly contested first half but the scoreline says otherwise.
Atalanta made stupid defensive mistakes due to Milan's high press and it lead them to concede 2 easy goals. The home fans would not be too thrilled about their defensive action but upfront, Atalanta did create good goal scoring chances but Maignan didn't let the ball past him.
#AtalantaMilan | 1-3 | 85'

⚽️ GOOOOOOOOOL DUVÁÁÁN ZAPATAAA!!!!!!
#Zapata trasforma il rigore e accorciamo di uno!
Zapata converts the penalty and we pull one back!

Powered by @play_eFootball#GoAtalantaGo ⚫️🔵 pic.twitter.com/CtXcLhosi6

— Atalanta B.C. (@Atalanta_BC) October 3, 2021
AC Milan finished the game as a contest in the 78th minute of the game as Leao scored the 3rd goal of the game after Theo Fernades makes an individual run across the pitch and finds their attacker at the edge of the box. Atalanta got a penalty in the 84th minute of the game after Messiah Jr makes a handball offence inside the box after a sliding tackle.
Duvan Zapata stepped up and converted the penalty making sure Milan doesn't leave their home with the satisfaction of a clean sheet.
AC Milan more or less dominated the second half and Atalanta continues to struggle in the midtable at the end of the 90. Atalanta didn't lose hope in the end as they scored another goal in the stoppage time of the game as Pasalic scores.
ATALANTA MAKE INDIVIDUAL MISTAKES
Both goals conceded by Atalanta in the first half could have been easily avoided but Atalanta's bad chemistry at the back and individual errors pushed them to a defeat tonight. Their passing at the back was too shabby which caused them to lose possession of dangerous areas and the scoreline could have been worse for the home side if Milan were more cynical in their shots on goal.
MILAN ATTACKING AS A UNIT
AC Milan were better than Atalanta upfront because they were attacking s a team in many numbers. Their central midfielders played high which allowed Milan to have 4 attackers play in the attacking lineup and opened up numerous ways to have a shot at goal.
This also helped them stretch Atalanta's defence thin and make darting runs towards the goal knowing that their midfielders will provide them with the right service. This also made it tough for Musso to make saves since it was difficult for him to position himself well.
PACE TOO MUCH TO HANDLE
Pioli had the option to play Oliver Giroud over Rebic tonight but he has been refraining from doing that looking at how Rebic along with Leao, Saelemakers and Brahim Diaz are using their pace to dominate the opposing half.
Milan likes to play on the counter with quick transitional play and the attacking lineup they played tonight was perfect for such kind of system since they can beat the defenders with nothing but their pace. This even helped them maintain a high press which forced Atalanta defenders into making silly mistakes in front of the goal.