Football in India is considered a drug for the masses to enjoy. It has been the favourite pastime of generations growing since colonial times. Though the sport often gets overshadowed by the glitz and glamour of cricket, there is no denying its historical and cultural importance to society at large.
In that regard, it is really worrying that the two oldest clubs of the subcontinent have been mired in off-field issues for quite some time now. ATK Mohun Bagan and SC East Bengal share one of the fiercest football rivalries in the world along with being instrumental in establishing a sense of heritage into the legions of fans who follow them.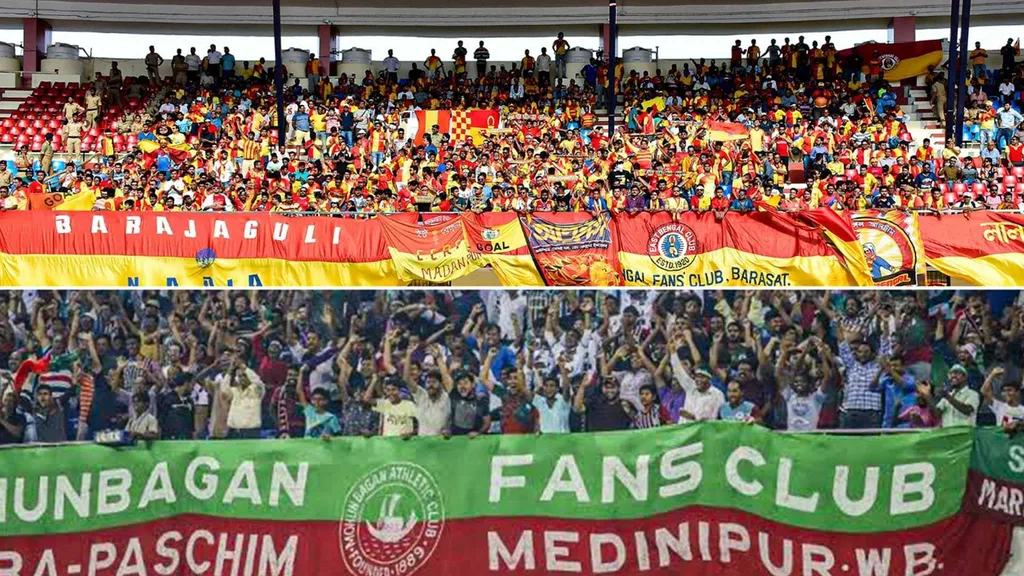 However, the fact that we are discussing the clubs in this regard shows that some intense problems have cropped up. The kind of problems that more money, viewership, corporatism and development brings. That is why it is important to look at what is ailing them.
MOHUN BAGAN AND INDIA
Long before they became ATK Mohun Bagan, the club had been one of the most iconic names in India, across sports. Mohun Bagan Athletic Club, founded in 1899, are an institution in Asian football and majorly across the Eastern region of India. Nicknamed "The Mariners," they were the first all-Indian side to beat a British team (East Yorkshire Regiment) in the final of the 1911 IFA Shield.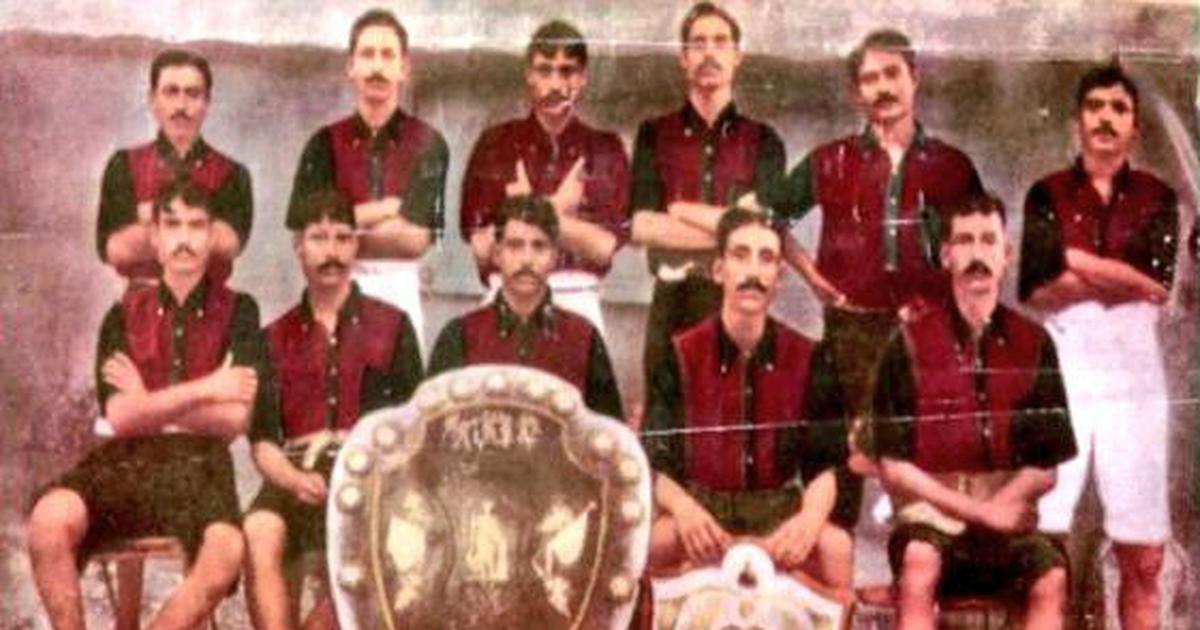 That marked an important step in the then nationalism movement and laid the foundation for more footballing glory. Since then, Mohun Bagan have gone on to win silverware galore including a record five national top-flight league titles along with the Federation Cup (14 times), Durand Cup (16 times) and IFA Shield (22 times).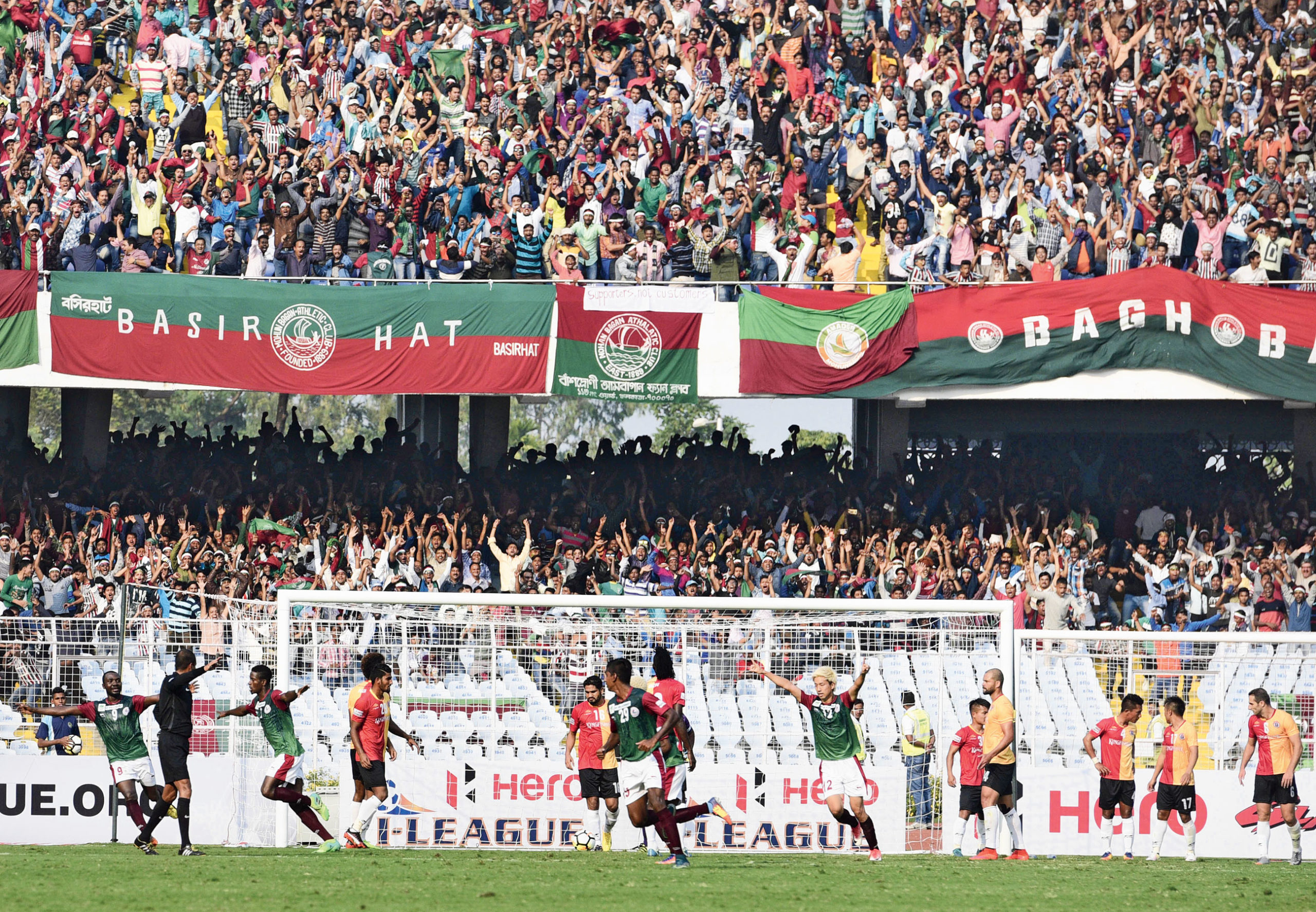 With all of this history around them, the modernisation of Indian football brought an inevitable consequence for the club's supporters. Mohun Bagan were members of the I-League, India's top-flight, when in 2013 there was a second concurrent league set up, the Indian Super League (ISL). The importance of the "second league" was to provide more exposure and take the game to the masses in a more inclusive manner.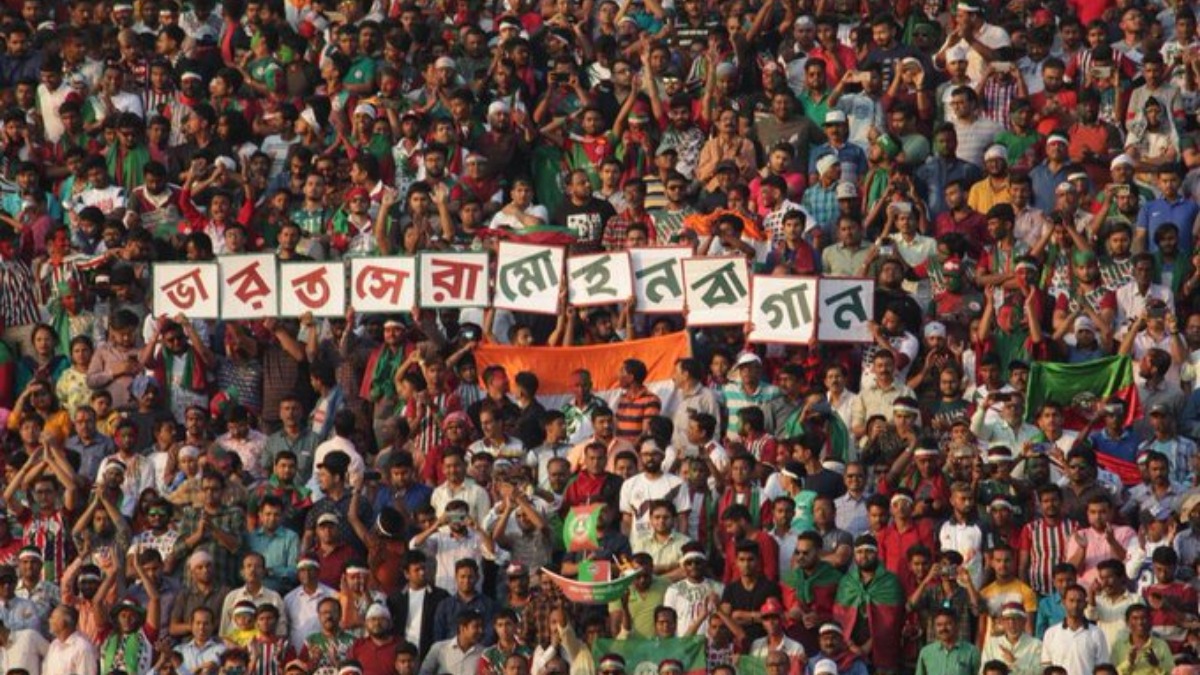 It soon overtook the I-League in terms of revenue and broadcasting with viewers more drawn to the new flashy format which comprised new teams and more known players. Though Mohun Bagan continued in the I-League, winning the 2019-20 edition as well, it was clear that they will soon be joining the ISL.
NEW OWNERS, NEW ISSUES
This is when ATK Kolkata came calling. The RPSG-group and Sourav Ganguly co-owned club were one of the most dominant sides in ISL, winning the competition three times. An association was struck between the two parties which saw a new ownership group come in to manage the team.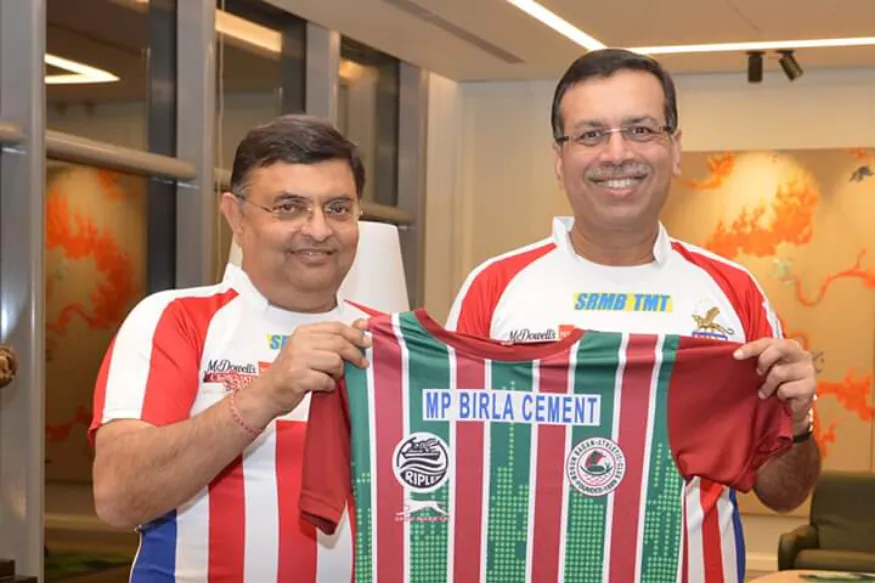 That led to the formation of a new club merged from the two- ATK Mohun Bagan. Needless to say, fans of the old Mohun Bagan were incensed at the decision to alter the sacrosanct name. Though the new owners kept the iconic colours "sobuj maroon" and crest the same, supporters argued hardly anything was alike.
Thanku @BluePilgrims for the support,nice gesture

Fight will be continued until we meet the destiny #RemoveATK from @atkmohunbaganfc #JoyMohunBagan #RemoveATK https://t.co/kQuRxUJnl9 pic.twitter.com/zJNYB3I1dq

— Mariners Dé Xtreme – GreenMaroonloyalUltras Of MB (@MdxOfficial2018) July 21, 2021
Furthermore, they argued that the adoption of a new name will ruin the history of the club as they will now become only an ISL club. Though the new club ended up as runners-up in their maiden season and are functioning well in terms of player management, supporters do keep the simmering anger within them. The idea of replacing footballing heritage for commercial TV deals and more money is something that will take a long time to digest, if ever.
RED AND GOLD IN BENGAL
This kind of thing is sure to get supporters riled up, especially with so much history attached. Looking at the state of ATK Mohun Bagan's rivals, they will happily take this kind of name change over what is actually transpiring. SC East Bengal are one of the other dominant football clubs in India, founded in 1920.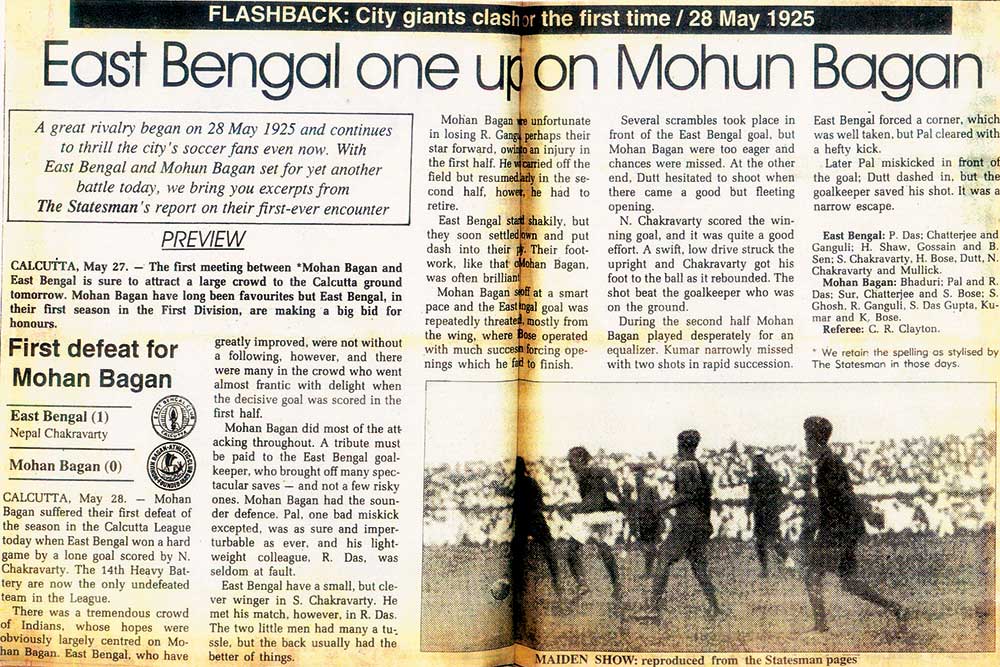 They are three-time Indian top-flight winners along with the Federation Cup (eight times), Durand Cup (16 times) and IFA Shield (29 times). East Bengal are also the only side from the country to win an international trophy (2003 ASEAN Club Championship). They draw their support from the immigrant population in West Bengal, who settled there after partition. This led to their increased rivalry with Mohun Bagan who are mainly supported by the natives.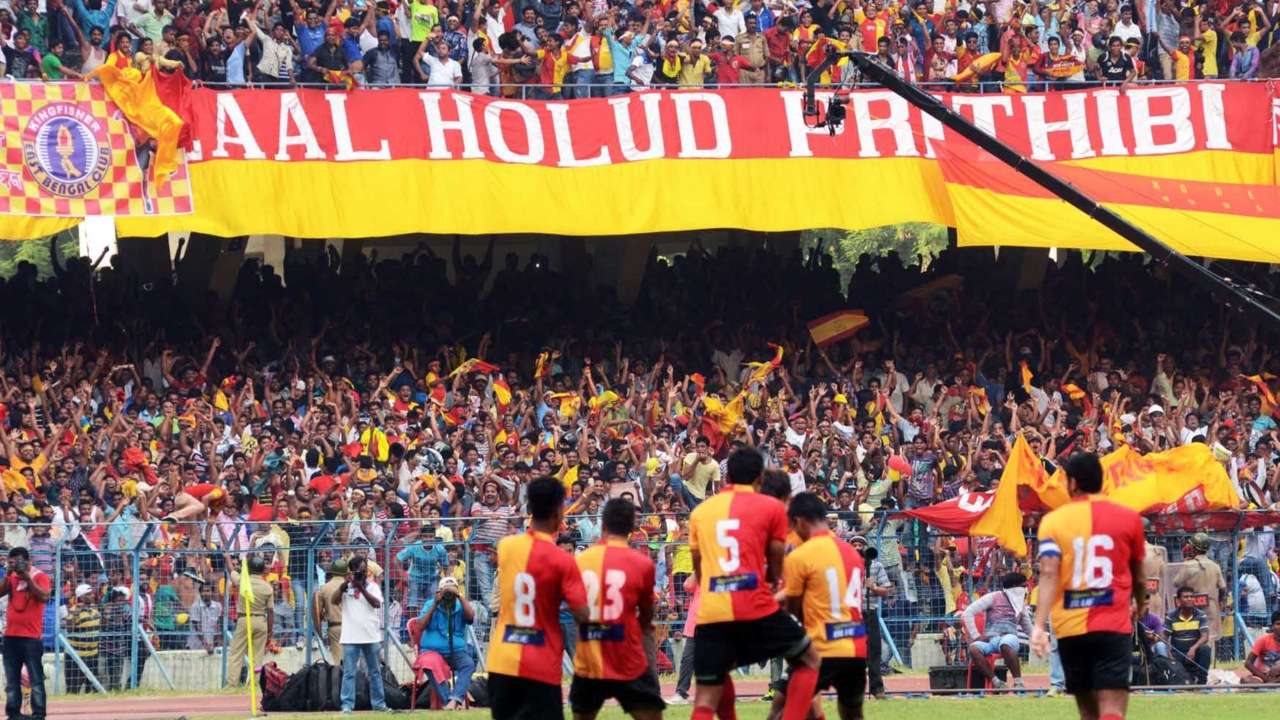 Matches between the two are always highly-charged with emotions and pyrotechnics along with sloganeering and fights breaking out often. In recent times, that kind of fighting spirit has mainly devolved within the club. They entered into a sponsorship contract with technology firm Quess Corp in 2018, which ended in 2020.
MORE PROBLEMS THAN SOLUTIONS
With talks of joining the ISL gaining momentum and Mohun Bagan being acquired, the Red and Gold Brigade's future hung in jeopardy. It took the intervention of West Bengal Chief Minister Mamata Banerjee for the club to find a new owner in Shree Cements who took 76% ownership of the club on an emergency basis.
Welcome Shree Cement Limited to the Red and Gold family. We also thank our Hon'ble CM, Smt Mamata Banerjee for being our guiding force in this journey. Red and Gold Torch marches on…. ❤️💛 #JoyEastBengal @shreecementltd pic.twitter.com/lhBHZoNGNx

— EAST BENGAL the REAL POWER (EBRP)❤💛 (@EBRPFC) September 2, 2020
The subsequent league season was a disaster as they finished ninth, but a lot more important issues have emerged. The club's board members are refusing to sign the new term sheet and final agreement, citing "discrepancies" of the "fundamental principles" which will see all parts of the club being handed over to the owners. Shree Cement for their part have refuted the claims while maintaining their stance of not spending on new players unless the agreement is signed.
BIG BREAKING : East Bengal Club has announced through a press release that it will not sign on the final definitive agreement with Shree Cement.#IndianFootball pic.twitter.com/ipWqOVCIGi

— Voice of Indian Football (@VoiceofIndianF1) July 16, 2021
That has seen some players already leave the club in this increasingly fraught situation. Things took a turn for the worse yesterday when two factions of supporters clashed in front of their base at Maidan. One group condemning the actions of the club officials met another group supporting the board members and the confrontation soon turned violent.
Two groups of East Bengal supporters clashed during protest outside club tent near Eden Gardens, prompting police to lathi-charge. 5 supporters were injured and taken to hospital, around 50 arrested. The protest was against EB's impasse with investor Shree Cement over playing ISL pic.twitter.com/6tZM77x33Y

— Soumyajit Majumder (@SoumyajitWrites) July 21, 2021
Police had to lathi-charge the protestors with over 16 people arrested and five injured. These ugly scenes typify the fall from grace for one of India's premier clubs, with their participation in this year's ISL in major doubt. Board members have called on the Chief Minister to intervene once again while the AIFF and IFA have maintained that they will not intervene yet.
AIFF Secretary-General Kushal Das said Wednesday that #AIFF and Indian Football Association (IFA) will not get involved in the tussle between #EastBengal and investor Shree Cement over non-signing of contract https://t.co/aclk3gUzlW

— NDTV Sports (@Sports_NDTV) July 21, 2021
Football and corporatism have hardly mixed together in a positive manner and these examples are proof of why they should be kept separate. The future of both the clubs who have become a fabric of the footballing society in the country will definitely not be plain sailing due to all of this.