When France Football published their all-time all-star Ballon d'Or Dream Team it raised eyebrows around the globe.
What followed was a flurry of arguments from fans and sparked a never ending debate (surprising?). The final team was selected by 140 journalists around the world, which featured some of the most decorated players in the history of the sport.
The Ballon d'Or award for this year was sadly cancelled by France Football due to the lack of level playing field caused by the global pandemic.
The 'Dream Team' were lined up in an ultra-attacking 3-4-3 formation, where big names like Cruyff, Platini and De Stefano to name a few, have missed out.
We take a look at each player in this 'Dream Team' and what made them edge ahead of the other greats of the game.
1. Lev Yashin (GK)
In goal we have got Russian great Lev Yashin, who remains the only goalkeeper till date to win the Ballon d'Or. Yashin made 74 appearances for Soviet Union between 1954 and 1970 and won the Ballon d'Or in 1963.
He was nicknamed the "Black Panther" and is considered by many as the greatest goalkeeper in the history of the sport.
Not many would argue with his place in this Dream Team, although some loyal club supporters might be of the opinion that other nominees were more deserving.
Gianluigi Buffon, Iker Casillas, Manuel Neuer, Peter Schmeichel and Edwin van der Sar are some of the big names that have missed out from the team at the expense of Lev Yashin and quite rightly so.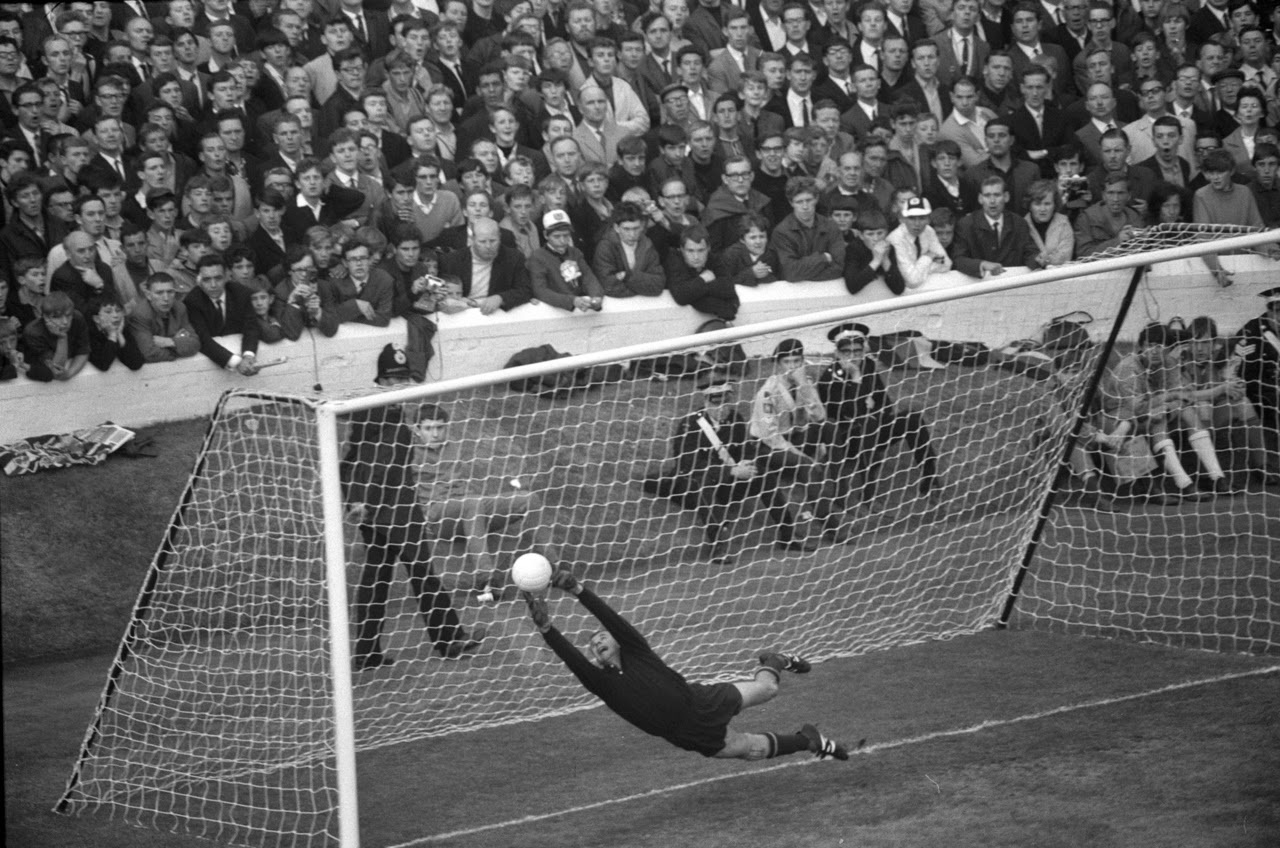 2. Cafu (RB)
The Selecao legend never won the prestigious award but is considered as one of the best in his position. The former Brazilian captain also holds the record for most World Cup finals (3) and also holds the record as Brazil's most capped player.
He took part in 4 FIFA World Cups between 1994 and 2006, winning the 1994 and 2002 editions of the tournament. Also in 2005, he was named in the FIFA World XI.
Very little to argue about Cafu's place in the team, which shows his immense quality and consistency throughout his career, with only Lilian Thuram, Philipp Lahm and Giuseppe Bergomi giving him a run for his money in terms of career achievements.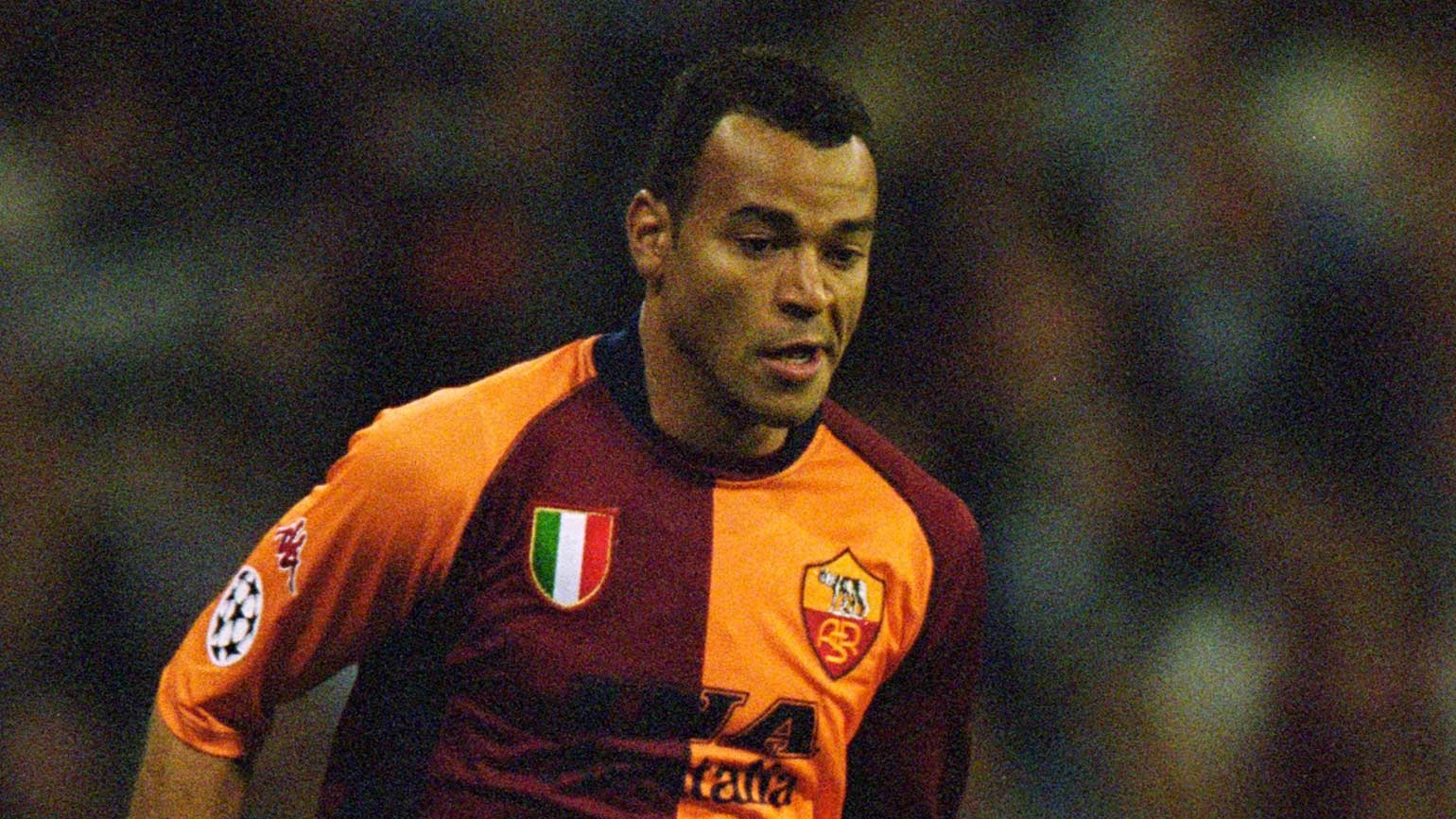 3. Franz Beckenbauer (CB)
Two time Ballon d'Or winner Franz Beckenbauer anchors a 3-man defence in this Dream team. He was nicknamed Der Kaiser which means "The Emperor" during his playing days.
Der Kaiser is the only defender in the history of the game to win the Ballon d'Or twice while also winning every possible silverware there was available for both club and country.
Not many defenders have achieved the feat of that of Franz Beckenbauer and he rightly takes his place in this Dream Team. Some of the honourable mentions in the position although would be the likes of Franco Baresi, Fabio Cannavaro and Marcel Desailly who would just fall short of Der Kaiser.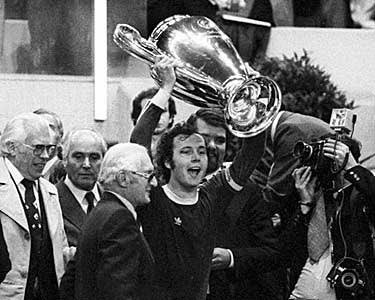 4. Paolo Maldini (LB)
Former AC Milan and Italy legend Paolo Maldini rightly makes the cut into this team despite not having won the award and is considered as one of the best in his position.
He mainly played as a left-back and central defender, finishing 3rd twice in Ballon d'Or voting in 1994 and 2003. Maldini was nicknamed 'Il Capitano' as he captained both Milan and Italy for many years.
Paolo Maldini also held the record for most appearances in Serie A until 2020, when he was overtaken by Gianluigi Buffon.
'Il Capitano' is one such player that very few would argue about his quality and legend status.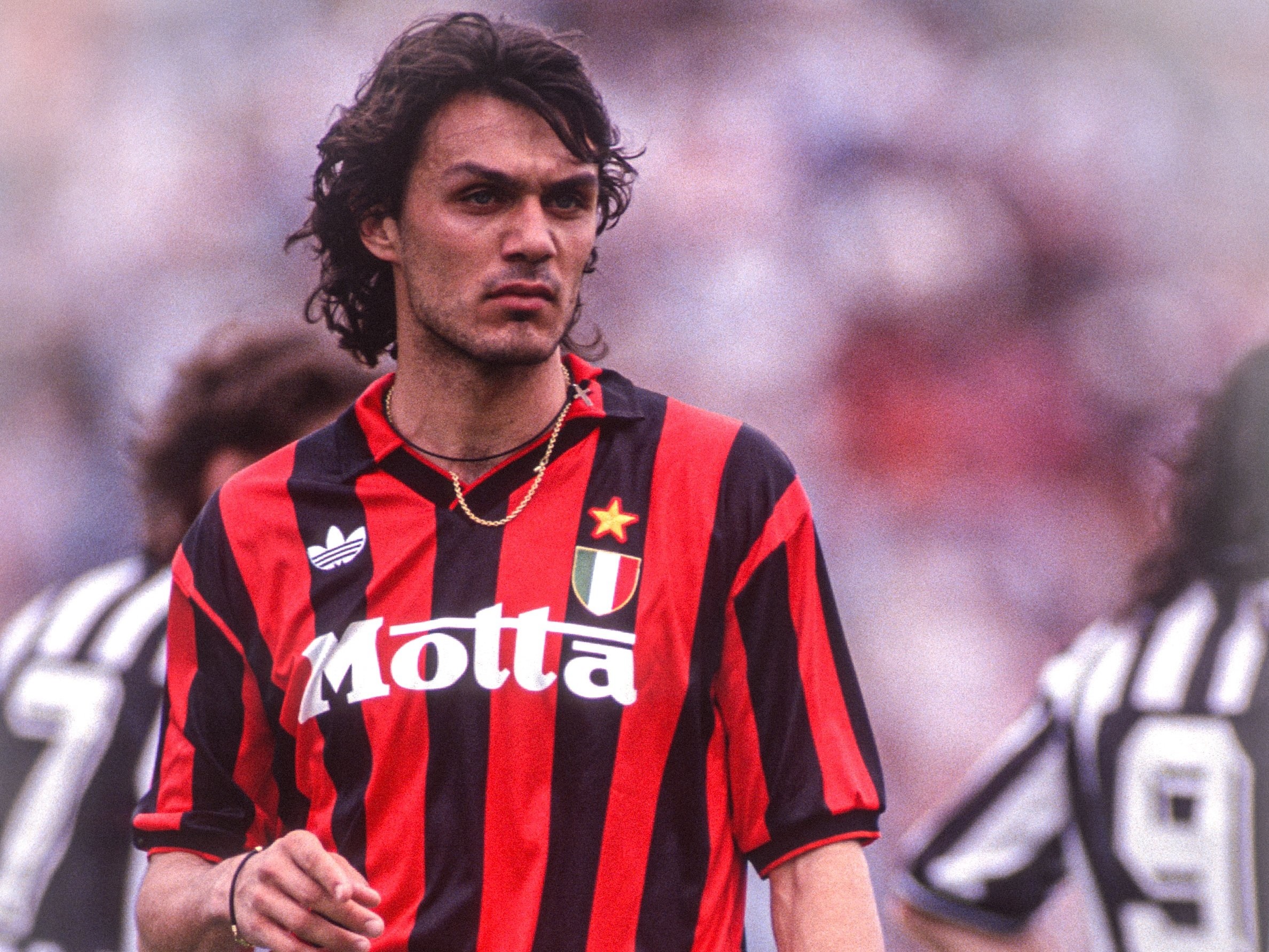 5. Lothar Matthaus (DMF)
Anchoring the 4-man midfield is another Bayern Munich and German legend Lothar Matthaus.
Matthaus won the Ballon d'Or in 1990 and just like Beckenbauer won every trophy there is to win with both Bayern Munich and Germany.
He captained and won the 1990 FIFA World Cup with West Germany and he also holds the record of playing in 5 FIFA World Cups, more than any other outfield player; while he also holds the record for most World Cup matches played by a single player(25).
Matthaus retired with 150 appearances to his name, the most by a German player.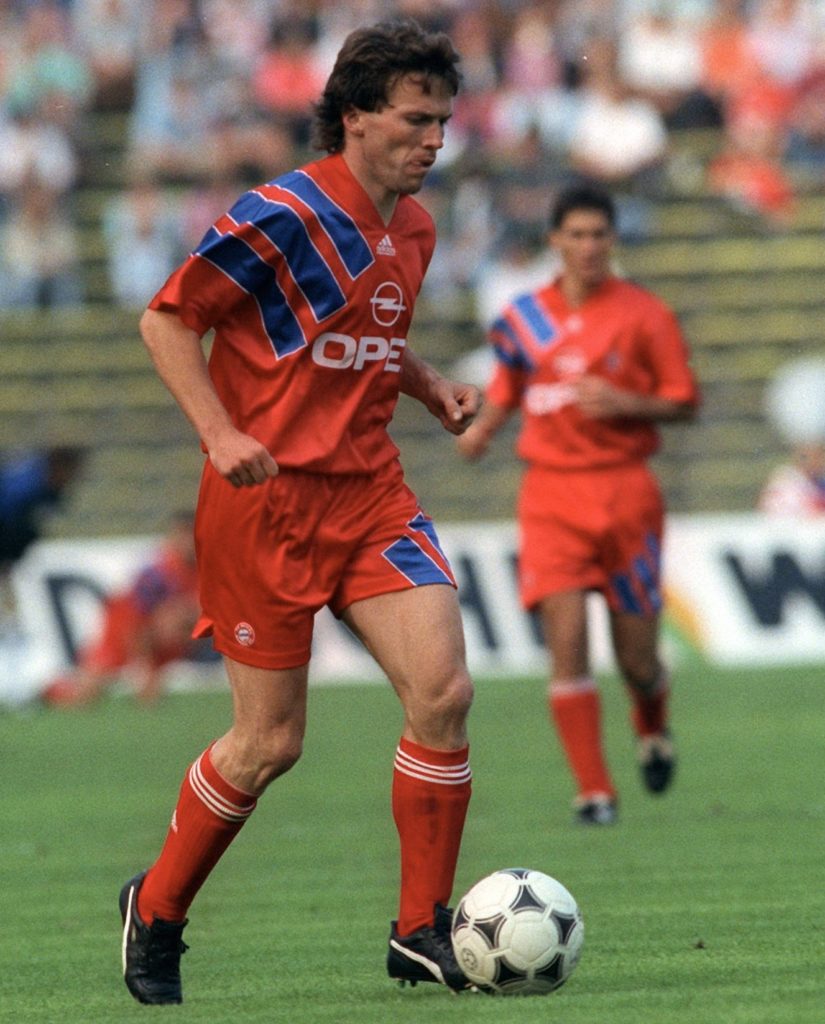 6. Xavi (CMF)
Spain and Barcelona icon Xavi won the World Cup and 2 European Championships, while also finishing 3rd in the Ballon d'Or voting for 3 consecutive seasons in 2009, 2010, 2011.
Xavi is viewed as the embodiment of the tiki-taka style of play and is also considered as one of the finest passers if his generation.
He won 8 La Liga titles and 4 UEFA Champions League titles and is the second-most decorated Spanish player in history only behind former teammate Andres Iniesta.
From the other nominees, only a certain Frank Rijkaard would come close to challenge for a spot against these 2 midfield greats.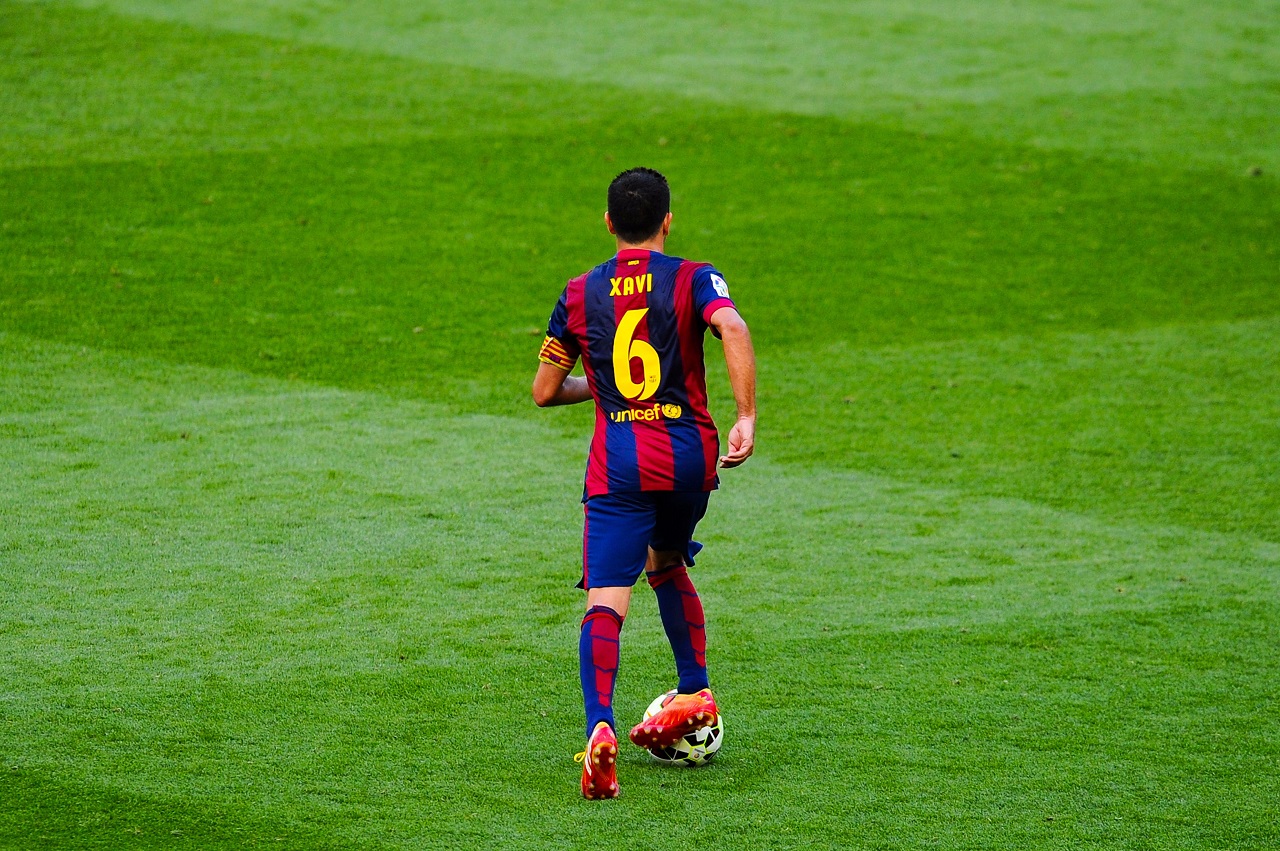 7. Pele (AMF)
Due to the immense quality in attack in this team, Brazilian icon Pele has been pushed out on the flanks.
The South American legend, arguably the greatest player of all time won 3 World Cups with Brazil and has long been a contender for GOAT status in football.
Pele has a total of 1279 goals in 1363 games (including friendlies) which is a Guinness World Record. He is also the all-time leading goal scorer for Brazil with 77 goals.
Irrespective of the few fans that would debate about his place in the team, Pele deserves his spot due to the sheer brilliance he brought with him both on and off the field.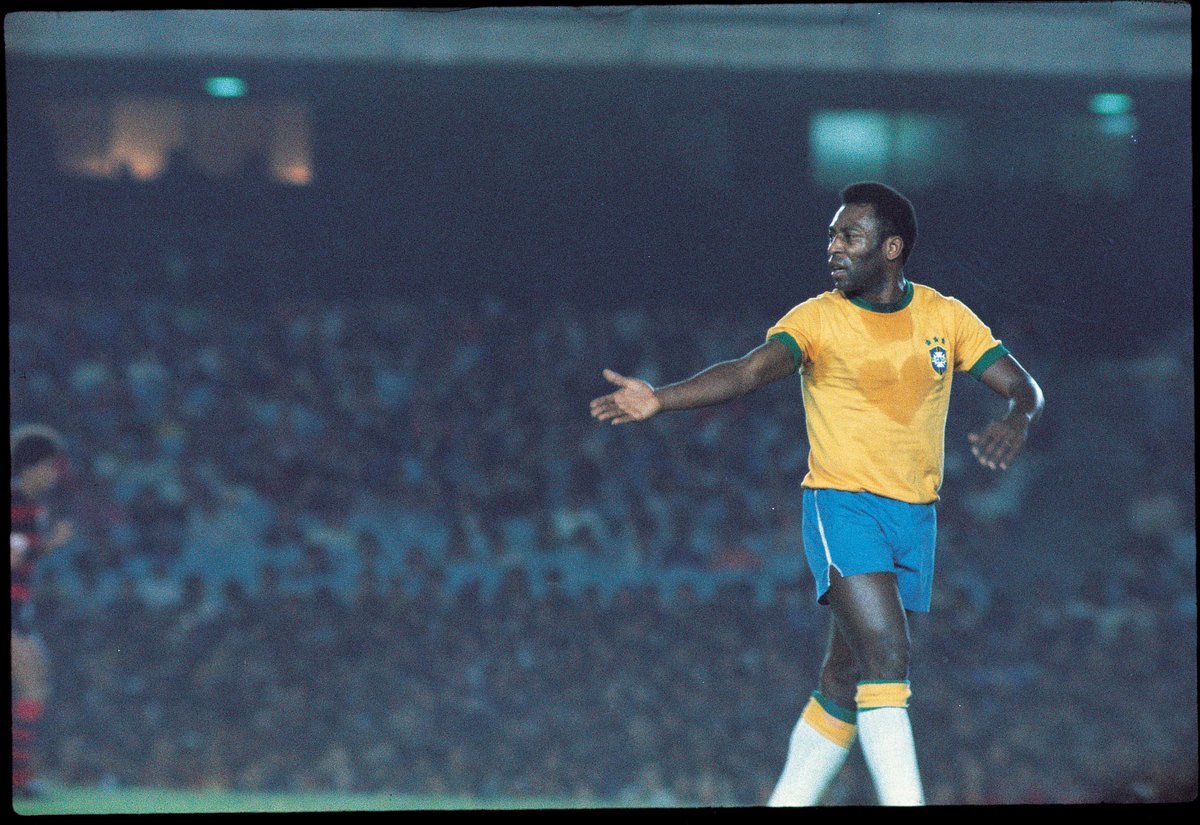 8. Diego Maradona (AMF)
Similar to Pele, the late Diego Maradona is also pushed out on the flanks, but let's be honest over here; it doesn't even matter which position he plays in due to his excellence on the ball.
Maradona who sadly left us earlier this month, was another South American legend to grace the game, who guided Argentina to the World Cup in 1986.
Alongside Pele, Maradona has also long been a contender for GOAT status in football and rightly so.
Much like Pele, only a handful of football fans would not immediately place Diego in this team since no one really comes close to his brilliance at the game.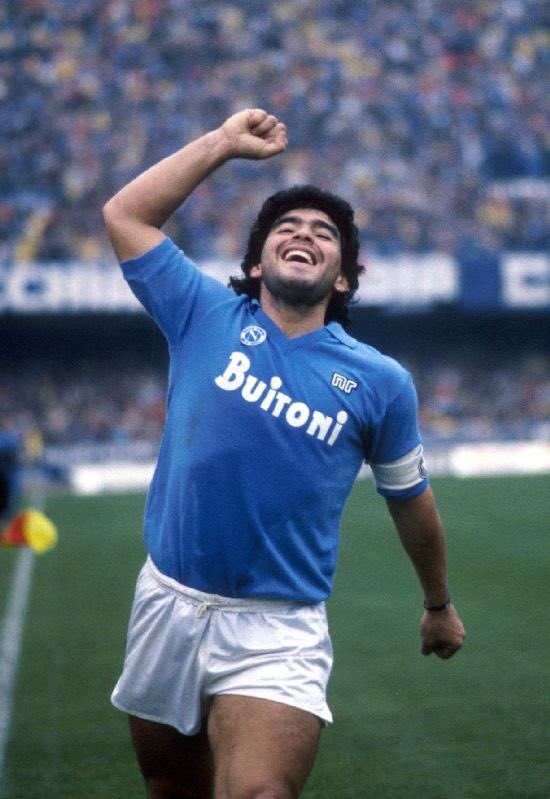 9. Lionel Messi (RWF)
One of the greatest to ever grace the game, Leo Messi who has the most Ballon d'Or awards in history (6) was a no-brainer for this team.
Messi currently is the club captain of Barcelona and is also their all-time leading goal scorer. He is a one-club man who has spent his entire professional career playing for FC Barcelona.
Lionel Messi is currently the record goal scorer in La liga with 449 goals and has also won the "Treble" twice during his time at Barcelona.
Messi also holds the record of being the only player to win 4 consecutive Ballon d'Or.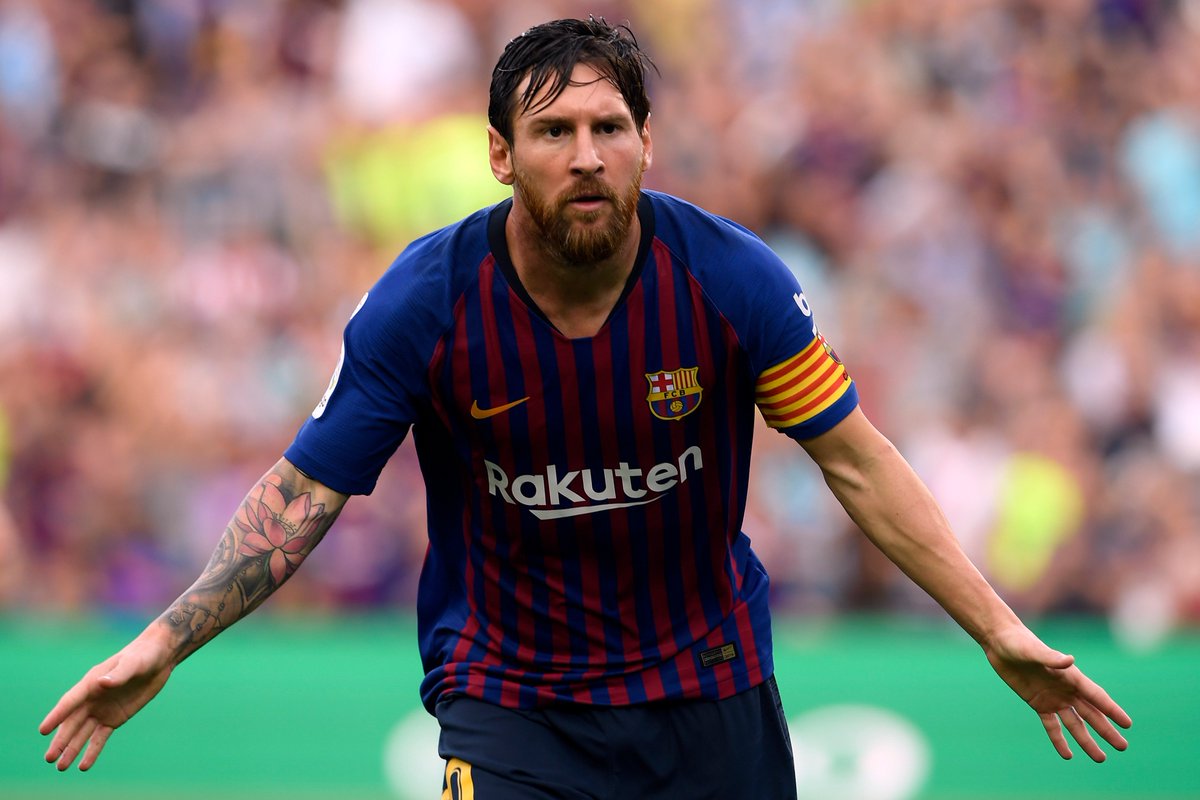 10. Ronaldo (CF)
Nicknamed 'O Fenomeno', Ronaldo Nazario has 2 Ballon d'Or to his name winning one in 1997 and 2002 each.
The former Barcelona and Inter Milan forward takes up the spot of leading the line for the team.
Ronaldo guided Brazil to World Cup glory in 2002 where he starred in a front 3 which consisted of Ronaldinho and Rivaldo.
Although not a shoo-in for this team like his South American compatriots Pele and Maradona, Ronaldo was one of the most marketable sportsmen in the world during his playing days.
It is surely up for debate why Ronaldo was chosen over 3 time Ballon d'Or winners Cruyff and Van Basten for this spot.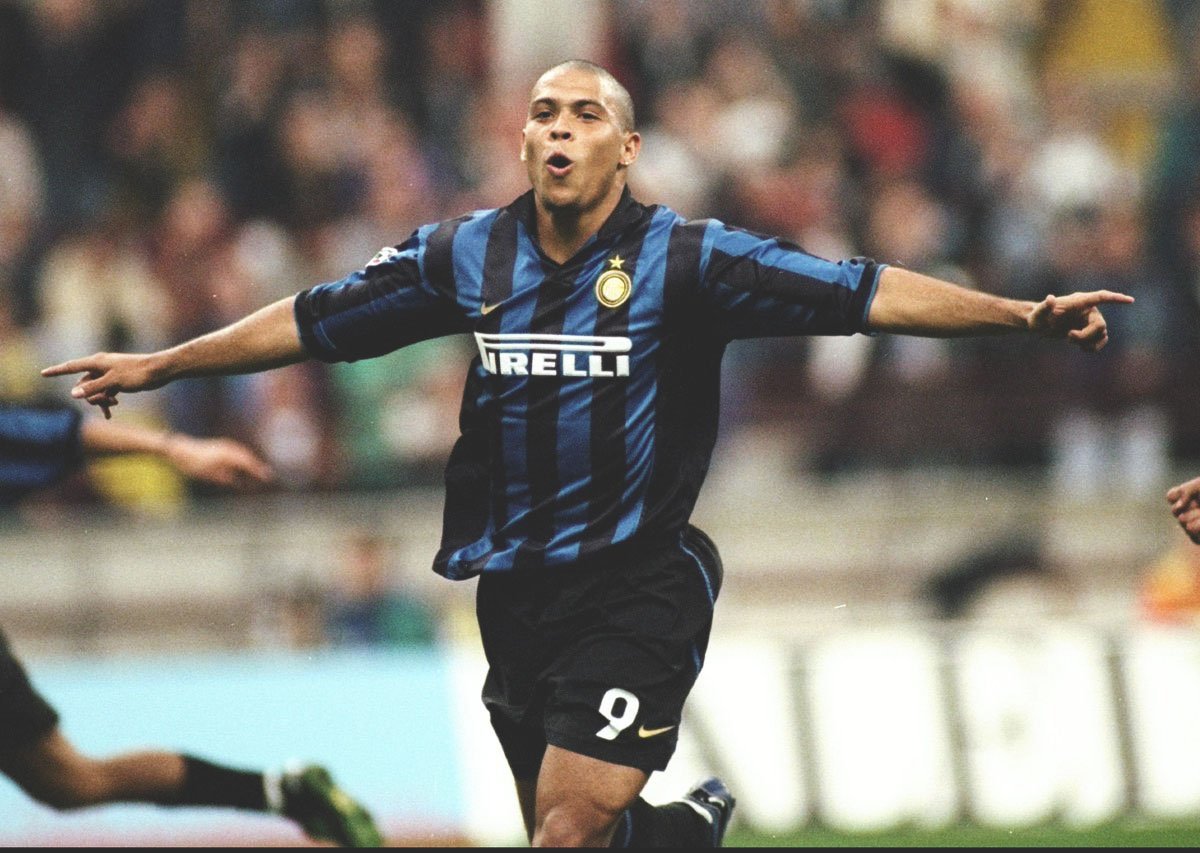 11. Cristiano Ronaldo (LWF)
There would be no Dream Team that would be complete without having the name of Cristiano Ronaldo in it.
Alongside his long standing rival Messi, Ronaldo is also considered to be one of the all-time greats of this century.
Cristiano Ronaldo has the second most Ballon d'Or awards to his name (5), only behind his arch rival Messi (6).
Nicknamed by his fans as CR7, Cristiano also hold the record for most goals (134) and assists in the history of UEFA Champions League.
CR7 became the first player in football history to win the UEFA Champions League 5 times, the last of which he won in 2018.