Bastia, relegated side of Ligue 1, lost their appeal against relevant disciplinary punishments due to last month's home game clash, as French Football Federation (FFF) upheld the decision by the league's disciplinary committee on Tuesday.
In a home league game against Lyon on April 16, Bastia saw their fans invade the pitch twice in an attempt to attack the Lyon players, the first time triggering a delay of the game by more than 50 minutes, while the second forcing the match to be abandoned at halftime.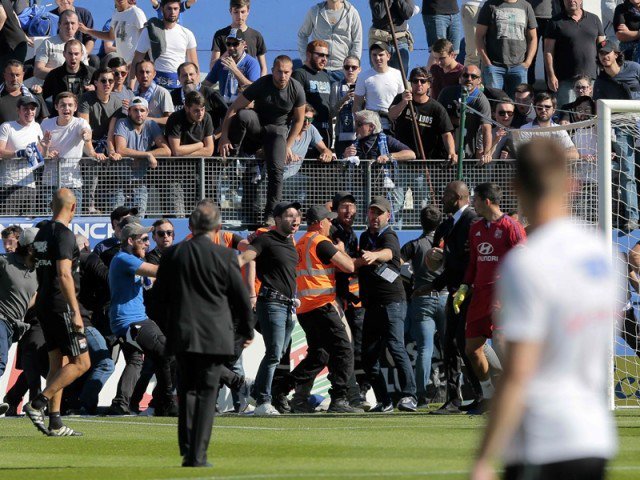 Earlier this month, the disciplinary committee of the French professional football league (LFP) handed Bastia a loss for the clash, and their next two home games had to be played on neutral ground.
Anthony Agostini, the club's director, was also banned for four months after a clash with Lyon goalkeeper Anthony Lopes.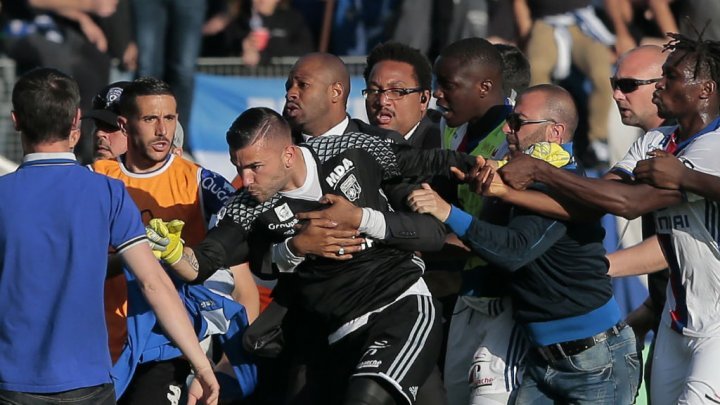 Bastia decided to appeal against the ruling, while being rejected by FFF, who said that it upheld in its entirety the decision taken by the disciplinary committee of the LFP.
Losing last weekend's finale 1-0 at Marseille, Bastia were subject to relegation along with Nancy after snatching just 34 points from 38 games, three points from safety.
ALSO READ: LFP Hand Bottom-Ranked Bastia Triple Punishment for Fan Violence Against Lyon