Bayern Munich along with head-coach Carlo Ancelotti are involved in a scandal in Germany, as debates get intensified about Bayern Munich pulling off late wins  – also known as "Bayern-Dusel," or "Bayern-Luck."
The former Chelsea boss was seen showing middle finger to Hertha Berlin fans after Bayern scored a dramatic equalizer in the sixth minute of injury time.
Also Read: Leipzig On Bayern Munich's Trail After Beating Gladbach To Keep Bundesliga Title Race Alive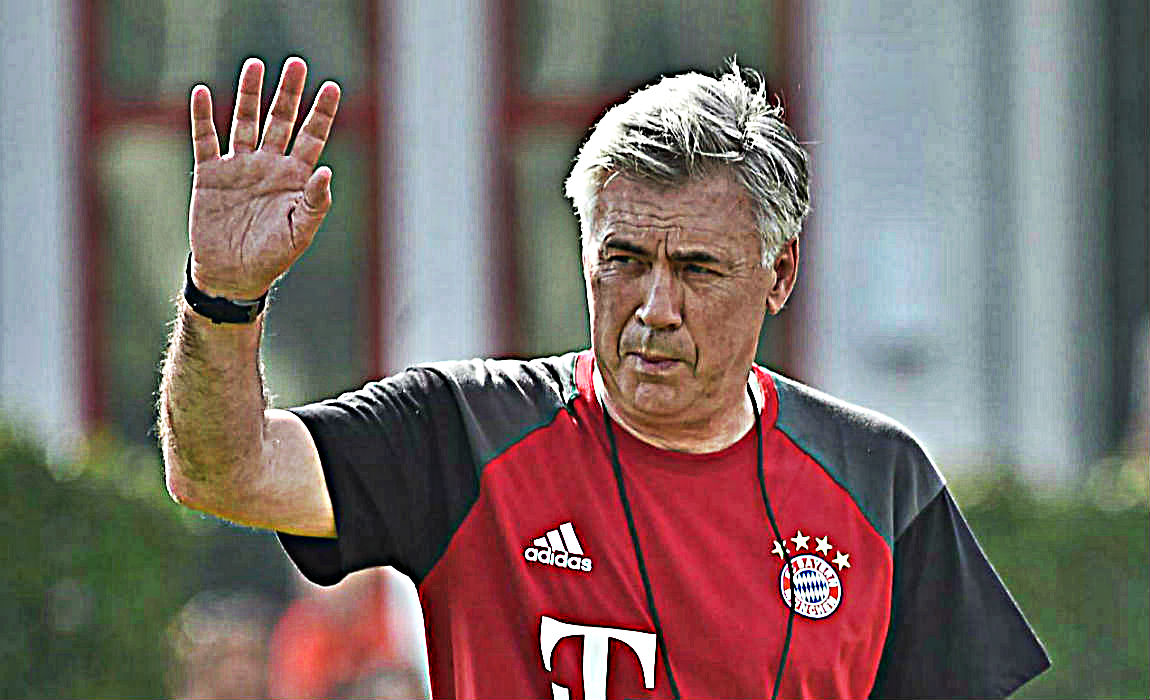 The Italian however, defended his actions claiming that a fan was spitting at him after the Bavarian side's equalizer – an investigation has now been launched to probe the matter.
Ancelotti is now facing an investigation by the German federation and most likely will be fined for misbehavior.
Bayern has long been accused of benefiting from unfair decisions on the part of referees, involving things like additional overtime and overwhelming luck.
Also Read: Germany Legend Michael Ballack Wants Mesut Ozil To Quit Arsenal For Bayern Munich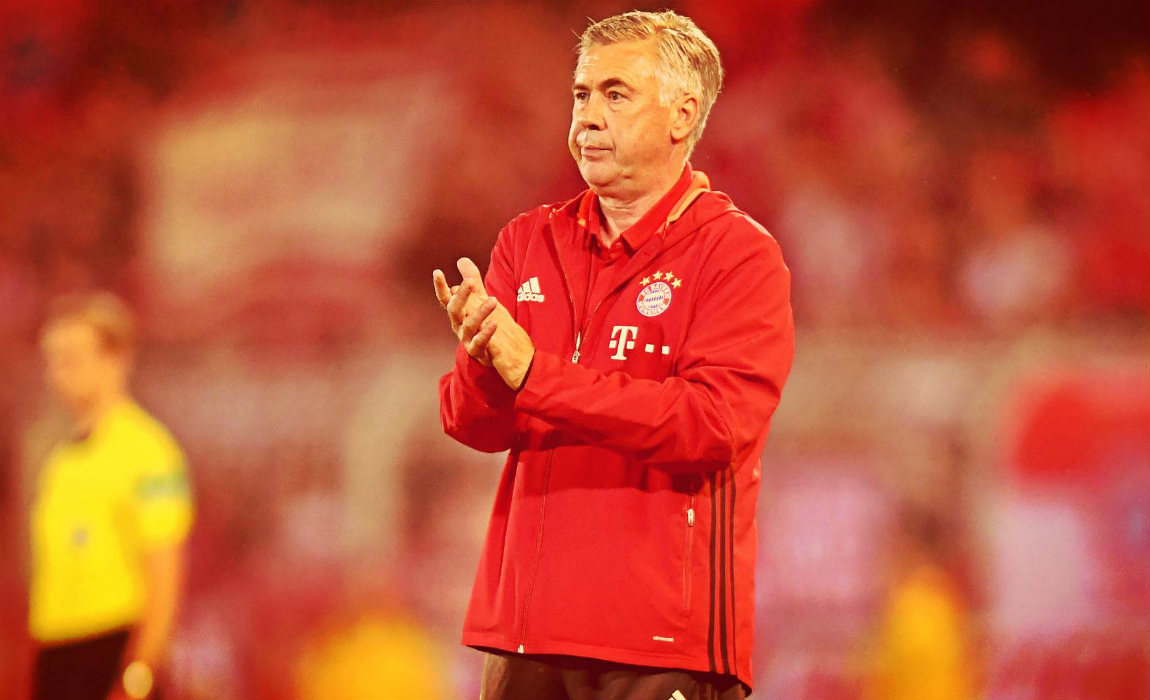 In addition, media are reporting that referee Patrick Ittrich was also attacked by a "man spitting at him" in the arena of Hertha BSC. But Ancelotti can at least count on the moral support of most of his coaching colleagues in the Bundesliga.
"I can understand him fully. Sadly enough we see borders violated today more easily. But that is not a problem exclusive to football; it is a societal issue," Moenchengladbach's coach Dieter Hecking said.
"We should start to discuss the behavior of many players wasting time on purpose," Hecking added.
Also Read: Real Madrid Join Arsenal, Bayern Munich & Chelsea In Race For Celtic Striker Moussa Dembele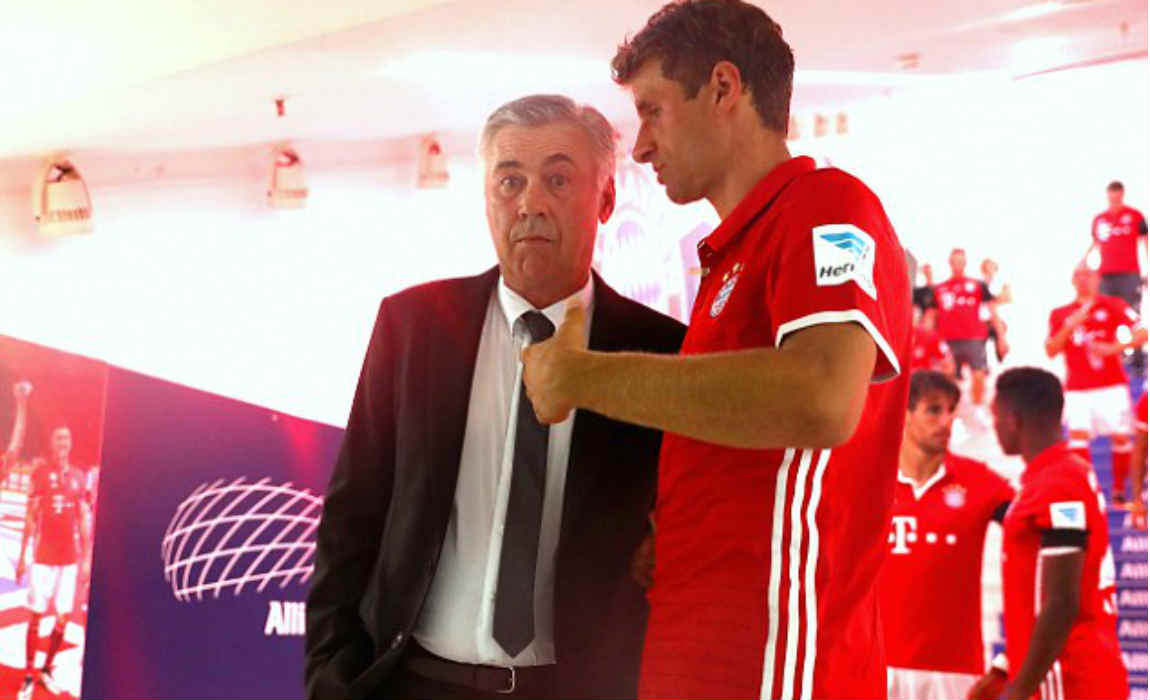 Leipzig coach Ralph Hasenhuettl was more circumspect. "I am not sure how I would react. And I am rather the calm type."
Dortmund's CEO Hans-Joachim Watzke came to the defense of Ancelotti. "There is a point when it is enough. Who likes to be attacked like that?"
The incident has caused a widespread discussion in the world of German football about the responsibility of coaches and professional players to act as a good example for youngsters and fans.
Also Read: Bayern Munich Left In Shock After Lahm's Retirement As Legendary Skipper Comes Clean On Twitter
Augsburg Director of Sport and 1990 World Champion Stefan Reuter says he understands Ancelotti's reaction, but that the Bayern coach still has a responsibility to set an example. "Carlo Ancelotti knows it was not the right reaction. And he knows we all should rather be an example for good manners. But when someone is spitting at you, it is hard to stay calm."
The most likely outcome is that Ancelotti will be fined several thousand euros but won't be banned from any games.
Emotions at the Berlin arena got out of control after Bayern striker Robert Lewandowski scored the late 1-1 after 5 minutes and 56 seconds of overtime. Shortly before the 90th minute, overtime decisions of the referee were shown on a board to the crowd and the teams. In Berlin, five minutes were announced, which indicates the minimum of extra time. According to German rules, the referee can add more playing time when substitutions or injuries interrupt the original overtime.
Also Read: Robben Confident Of Bayern Munich Winning The Treble
While overtime in Germany was rather unusual until this season, that is not the case in all of Europe. English Premier League games have an average overtime of 6.2 minutes, Italy's Serie A 5.1 and La Liga in Spain has an average overtime of 3.9 minutes. In advance of the current season, clubs, coaches and players were informed that the referees will be working with more overtime from the start of the 2016/2017 season.
According to the German football-magazine Kicker, the actual amount of overtime played in Berlin was only 2.5 minutes, as the additional five minutes were interrupted several times by substitutions and injuries.
"I am sorry, but to play more than five minutes (of overtime) is a bonus for Bayern," Hertha coach Pal Dardai complained.
Also Read: Bayern Munich Keep #SausagePromise By Sending Ingolstadt A Truck Load Of Bangers And Pretzels
Though there is no hard evidence that "Bayern-Dusel" exists, fans of other clubs insist it is a factor. Three games in 2017 so far have validated this feeling. At Freiburg (2-1) Lewandowski scored the winning goal in the second minute of overtime. In Ingolstadt Arturo Vidal scored in the 90th minute and Arjen Robben made it 2-0 in the first minute of overtime.
Bayern claims to be the team with the most ambition and best mentality. "To score late goals is a case of mentality. We just don't give up until the last second," Bayern captain Philipp Lahm said.
"At a certain point luck is ability," Bayern Munich assistant coach Hermann Gerland remarked,
Also Read: Aubameyang Admits He Could Leave BVB At The End Of This Season, But Will NEVER Play For Bayern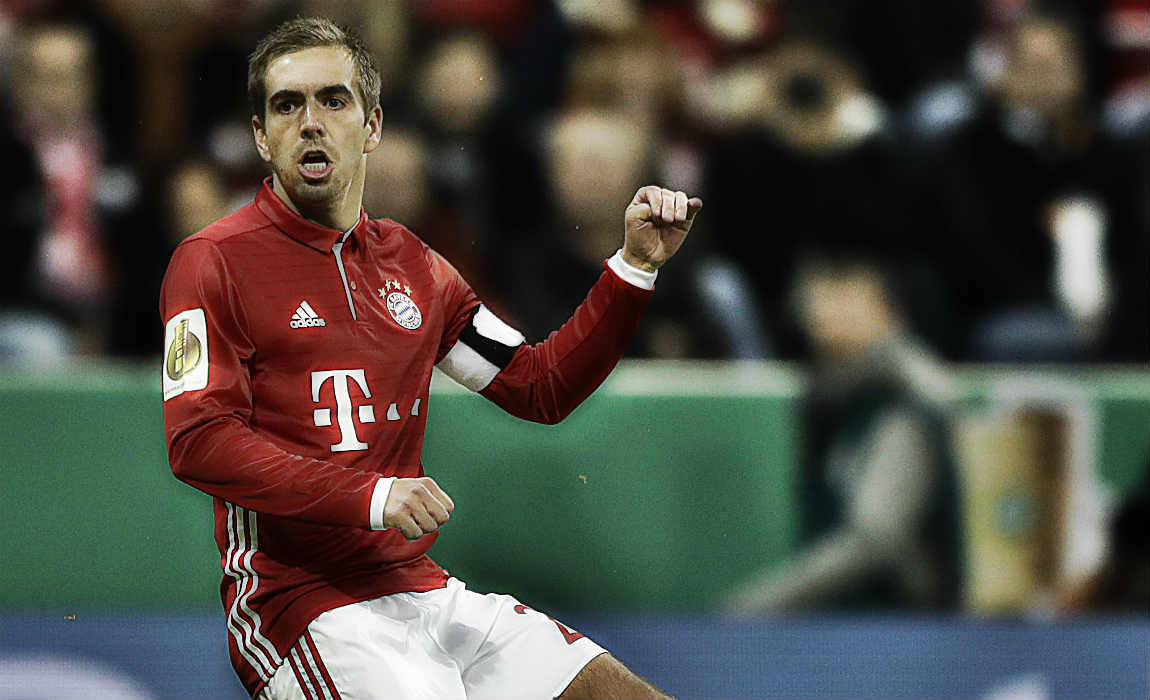 The complaints about "Bayern-Dusel" grew rapidly in 2001 after Bayern Munich won the German Championship with a goal in the fourth minute of overtime making it 1-1 against Hamburger SV, while FC Schalke 04 was celebrating its first German title (assuming Bayern had lost after 90 minutes) after a 5-3 win over Unterhaching. While Schalke's game was finished and fans were celebrating, the game in Hamburg went into extra time. Schalke was afterwards called the "champion of hearts."
If "Bayern-Dusel" exists, it is not ever-present. Two years before the incident against Hamburger, Bayern Munich had to go through some of the darkest hours of club history. The team lost the final of the Champions League by giving up a 1-0 lead to Manchester United, who scored the 1-1 equalizer in the first minute of overtime and the 2-1 winning goal two minutes later.
Also Read: Lewandowski Turned Down £172 Million Chinese Offer But Agent Claims He Could Still Leave Bayern