Bayern Munich eased past lower league side Paderborn 6-0 after Arjen Robben scored twice while Bayer Leverkusen came from behind to beat Werder Bremen 4-2 in the German Cup quarterfinals on Tuesday.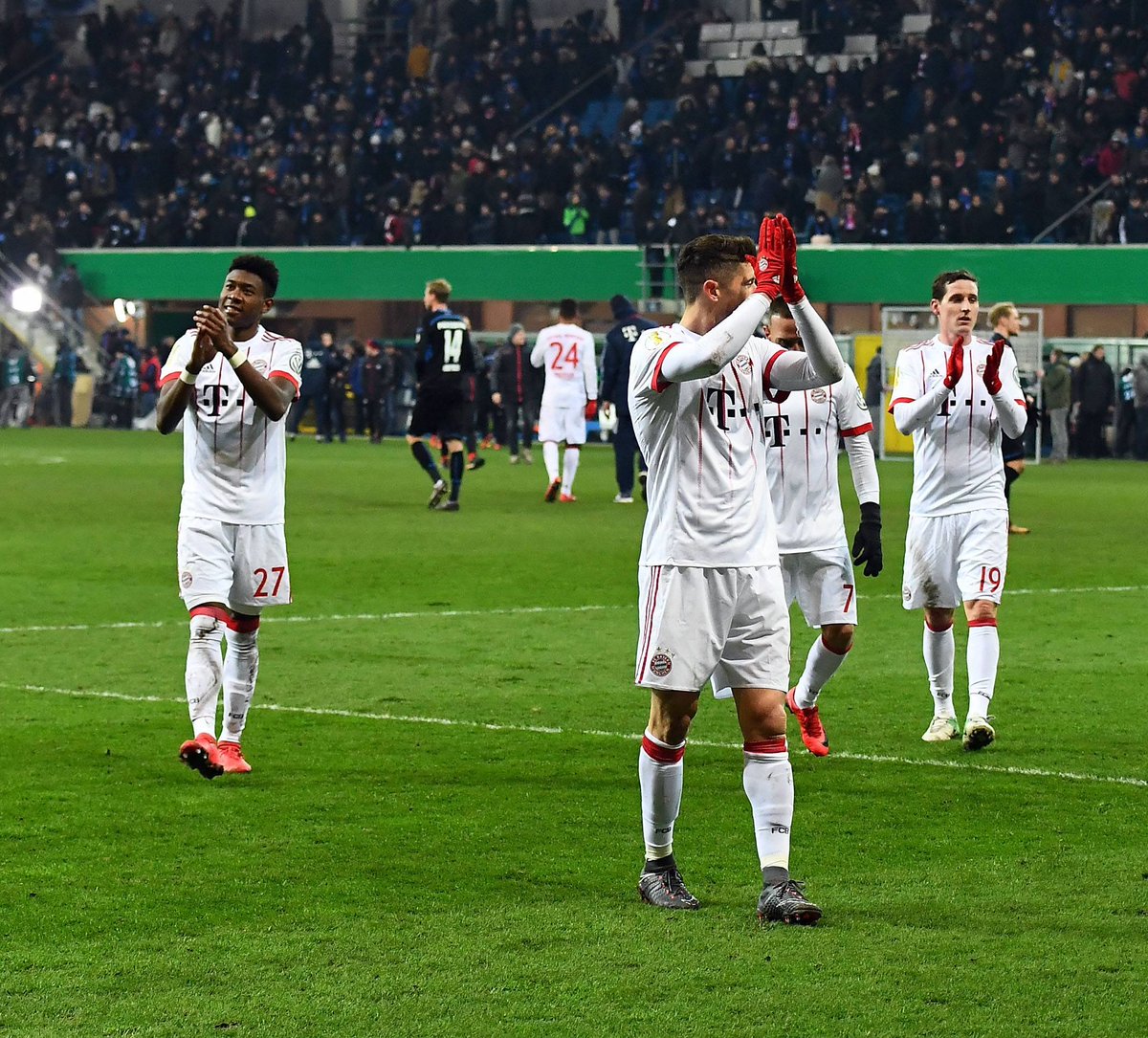 Bayern staged a relentless performance and showed no mercy for third division leaders Paderborn as three goals each half smoothed the way for the semifinals.
The hosts staged an offensively minded start but the German giants took the gloves off to shatter all hopes by Paderborn early in the game as Kingsley Coman broke the deadlock after tapping home Robben's square pass with 19 minutes played.
The "Bavarians" needed only six minutes to double the lead as Robert Lewandowski made the most out of Coman's diagonal pass in the 25th minute.
Paderborn kept it bowling but Bayern sealed the deal just before the half time when Joshua Kimmich had all the time and space he needed to overcome goalkeeper Michael Ratajczak with an effort from a sharp angle into the near post corner.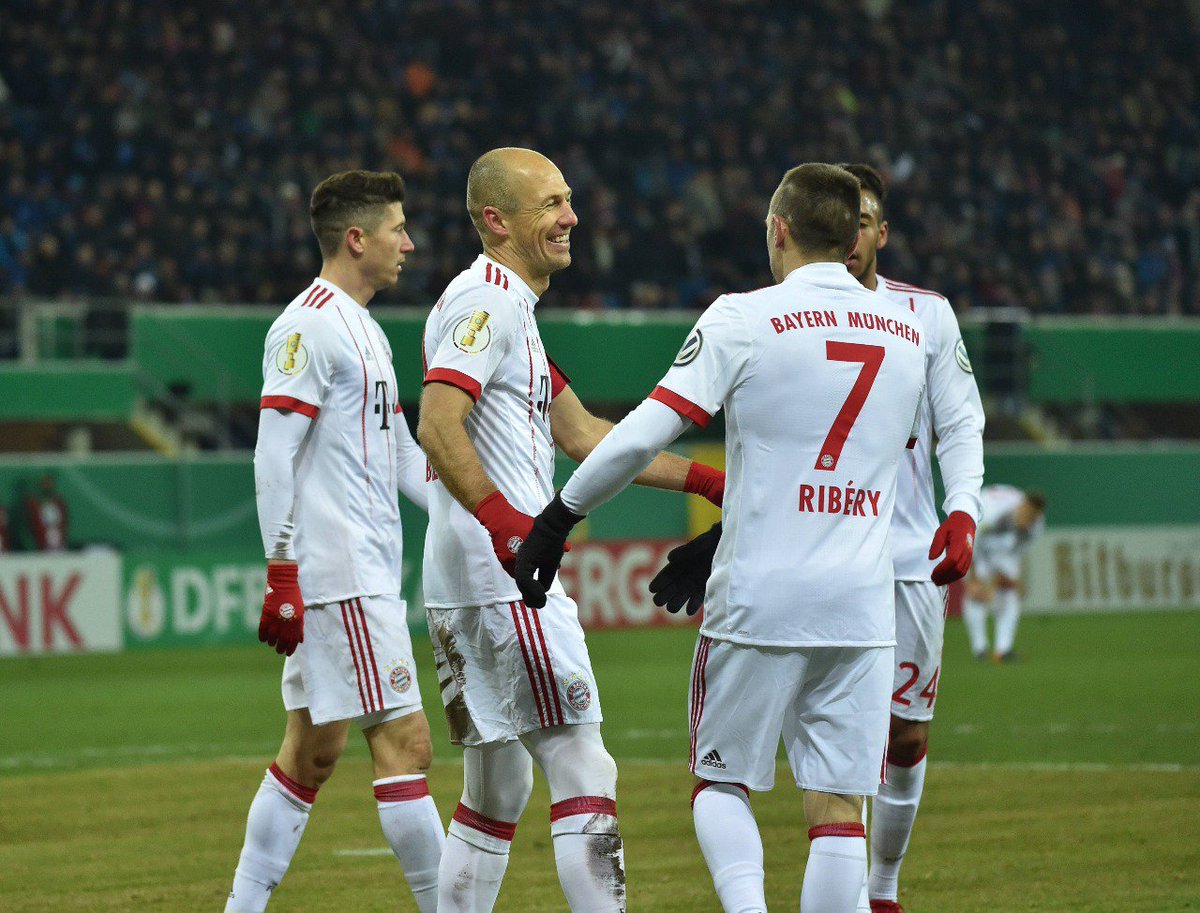 The visitors stayed focused after the restart as substitute Corentin Tolisso headed home a corner kick from James Rodriguez to make it 4-0 on the scoreboards.
Paderborn had a golden chance to score their consolation in the 82nd minute but Philipp Tietz failed to find the empty goal from very close range. Bayern cut a better figure in front of the goal as Robben provided two late goals to wrap up the 6-0 victory and the berth for the semi finals.
"We are of course satisfied. The whole team staged a good performance. As we created and finished off beautiful goals," Bayern head coach Jupp Heynckes said.
"We tried hard but Bayern is just too big for us. Six conceded goals are too much but it was a good learn process for me," Paderborn head coach Steffan Baumgart said.
Elsewhere, Bayer Leverkusen booked their place in the semis as well after bouncing back from 2-0 to win 4-2.
Bremen grabbed a perfect start into the game and established a two-goal lead before Leverkusen's Julian Brandt scored twice to restore parity.
The "Werkself" had the last laugh in the overtime as Karim Bellarabi and Kai Havertz secured the victory on home soil.
Eintracht Frankfurt host Mainz and Schalke encounter Wolfsburg to complete the round of the German Cup last eight on Wednesday.