Manchester City's Benjamin Mendy has been arrested by the Cheshire Constabulary and is charged with 4 counts of rape and 1 count of sexual assault. It has been confirmed that the 27-year-old stayed behind bars until his initial hearing on Friday and will remain in prison for the next 2 weeks.
🚨 #BreakingNews 🚨#BenjaminMendy has been charged with 4 counts of rape and one count of sexual assault against three complainants aged over 16 between October 2020 – August 2021 😳#ManchesterCity have suspended him pending an investigation#MCFC #PremierLeague #Mendy #EPL pic.twitter.com/BVIfXmM8Du

— FootTheBall (@FootTheBall) August 26, 2021
Manchester City have released a club statement saying that they have suspended Benjamin Mendy from the club until the investigations are over. Here's everything you need to know about Benjamin Mendy's arrest and what is going to happen in the next few days.
WHAT ARE THE ALLEGATIONS
The Crown Prosecution Service (CPS) says that Benjamin Mendy has been remanded due to alleged events occurring between October 2020 to August 2021. There have been 3 complaints made by girls over the age of 16 in Chester, West London.
https://www.instagram.com/p/CH_POHphyIB/?utm_source=ig_web_copy_link
He has been charged with 3 rape cases he allegedly did last October and a fourth offence earlier this week. He has also been changed with sexual assault for touching a woman inappropriately in January. He was also accused of breaking his bail conditions but that was dropped in court on friday.
Mendy was also rumored to be arrested for rape charges in November last year but was allowed to leave on bail. Manchester city have also stated that "The matter is subject to a legal process and the Club is, therefore, unable to make further comment until that process is complete."
WHAT WILL HAPPEN TO BENJAMIN MENDY
The player has been remanded by the court after his initial hearing on Friday. The hearing lasted about an hour and Mendy didn't say anything except when he was confirming his name and his identity. District Judge Jack McGarva sent the case to Chester Crown Court where Mendy is due to appear on 10 September. The player will spend 2 weeks in HMP Altcourse, a private prison in Liverpool for the next 2 weeks.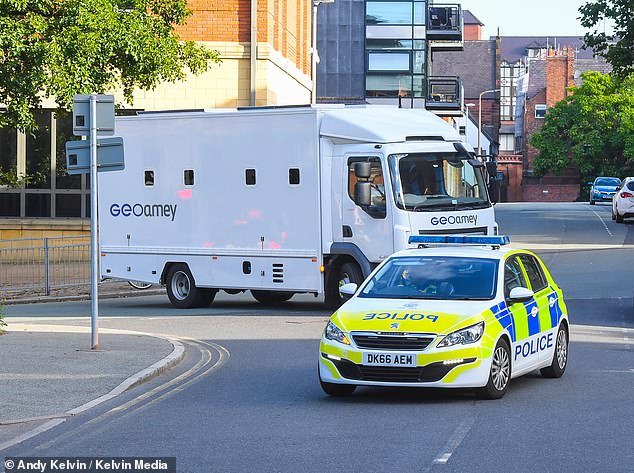 This isn't the first time Mendy has come under speculation of breaking the law. He was also accused of bringing in prostitutes breaking Britain's lockdown rule during the pandemic.
https://www.instagram.com/p/CNfPVQpgytB/?utm_source=ig_web_copy_link
The player moved to Manchester City on a record fee for a defender in 2017 but he has been struggling to find form ever since. If Mendy pleads guilty, it would be the end of his career and even if he is proved innocent, Mendy's name has been tainted far too many times now and no major club would be ready to sign the World Cup winning defender. Surely Guardiola will look to get in a replacement for the left-back as this transfer window is bound to be craziest ever.