A controversial transfer, €222 million and a flight to Paris was what the-then probable heir to Barcelona's throne, Neymar Jr., left the footballing world with when he decided to be a Paris Saint-Germain player.
After 2 seasons of no Champions League success, a failed World Cup tournament, disputes with his strike partner, and being nowhere near to winning a Ballon d'Or, it looks as if Neymar is ready to end his stay in Paris.
Many believed that Paris was a detour he took to move away from Barcelona, as his final destination was always Madrid. Speculation of Real breaking the bank and make a deal for Neymar has been in the air for well over a year now. Perez's comment directed at Neymar after Ronaldo won his 5th Ballon d'Or indicated that Los Blancos were still very much eyeing the Brazilian to be a part of their squad.
With transfer window edging its close, it looks as if Neymar is still the big fish who is up for grabs but for a very expensive price. Let's take a look at the potential suitors who can pull of a blockbuster deal with PSG and get the Brazilian's signature.
The Return of the Prodigal Son
Well it comes with no surprise that if Neymar does leave PSG this transfer window, the Catalans would be highly favoured to be the club he will end up with. Being a part of that dressing room before, it wouldn't be a difficult transition for him. Luis Suarez and Lionel Messi are two of Neymar's best friends off the pitch. And on the pitch, the MSN trio was a nightmare for any opposition.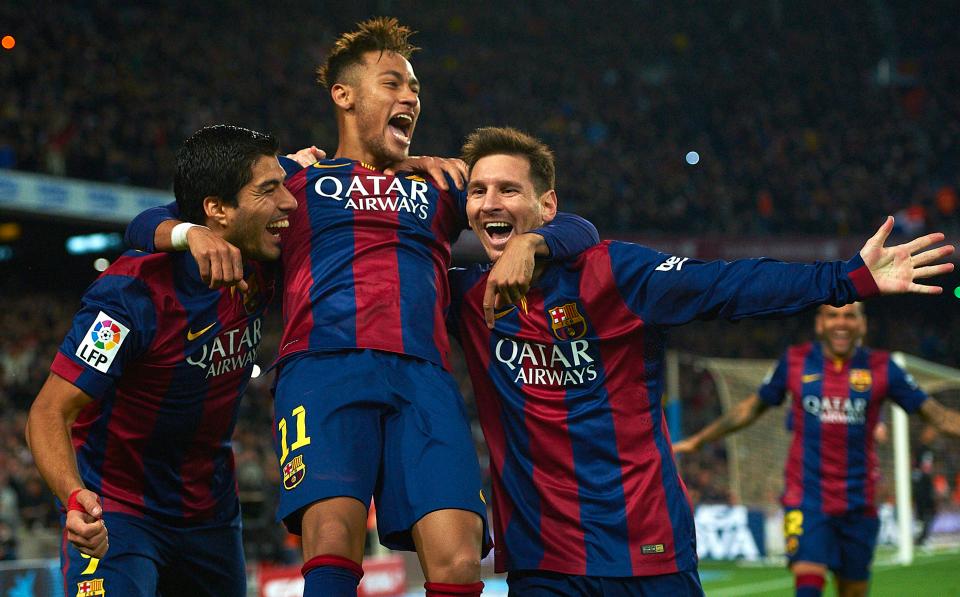 The trio scored and set up goals for each other for fun and their telepathic connection led many to believe that they were the greatest front three ever assembled in football. Now with Antoine Griezmann present in Catalonia, Barcelona could just be able to conjure up the greatest attacking unit ever seen.
With Coutinho moving to Bayern on loan and doubts over Dembélé's future because of his recurring injuries, it's almost as if Barcelona are ready to forget the transfer ordeal couple of years back and make a fresh start with Neymar.
However, as recent rumours go, Barcelona haven't been able to come up with offer that would interest the French club to sell their prized asset for. It was reported that, Barcelona saw their 1 year loan deal with option to buy next summer for €150 million rejected by PSG, who value the Brazilian at €250 million.
Barcelona are now expected to ramp up their offer by adding Ousmane Dembélé as part of their deal. Ernesto Valverde would surely love to recreate the trio that led to his predecessor's success as both Neymar and Barcelona can help each other out to be the champions of Europe once again.
Future Ballon d'Or Winners?
After a disastrous season post Ronaldo era, it would be a dream of everyone living in the Spanish capital supporting the Los Merengues that the two players who are touted to replace Messi and Ronaldo, play together.
Zidane already got his prized asset, Eden Hazard this summer. With the Los Blancos undergoing a major spending spree, it would be surprising if they will be able to make an offer to PSG without violating FFP guidelines. However, President Perez has always been a long term admirer of the Brazilian and would love to create an iconic duo with him and Hazard. Perez had made it public knowledge about his desire to sign Neymar and also said that it would be "easier" for him to win Ballon d'Or if he played for Real Madrid.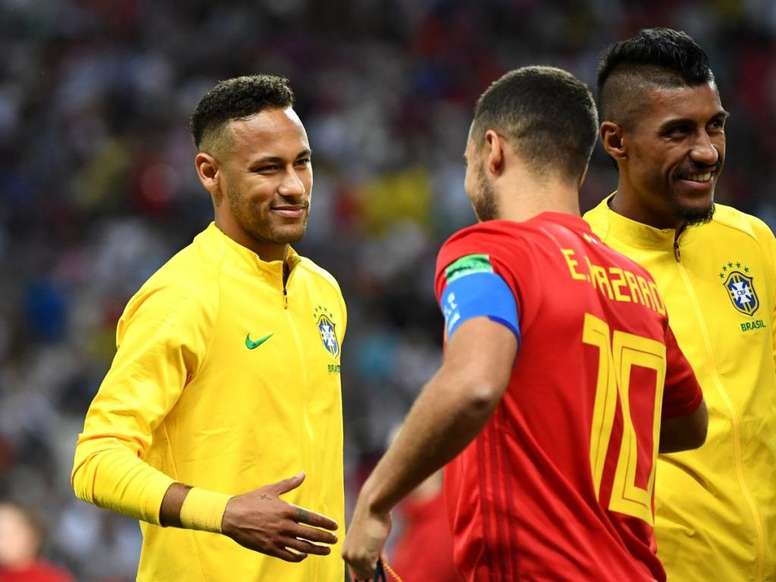 According to recent reports, Real Madrid have seen their offer, which included Bale, James, Navas along with £100 million, rejected by the French club. Some outlets are reporting that Perez would not be hesitant to throw recently arrived £54 million signing Luka Jović, after the striker failed to impress in the pre-season tour. Although a rumour like this is hard to believe but with a player of Neymar's calibre up for grabs, it wouldn't be at all surprising if Perez includes the Serbian striker in the deal. After being the one who sold Cristiano Ronaldo, Perez would like to restore his image in the eyes of the club's faithful. And getting Neymar after already signing the Belgian, in one summer would do just that.
The Italian Job
If watching Neymar and Hazard play together for Madrid would be Perez's dream, then having to watch Neymar and Cristiano Ronaldo pair up for the Old Lady would be his nightmare.
Juventus recently underwent a managerial change after Allegri left, and the board put Sarri on helm. Sarri will demand the Juventus players to transition to a more attacking Sarri Ball playstyle, and a player like Neymar would only make it easier to undergo that transition.
The Brazilian is great on the ball and he can run at the defence all while having the ability to score or set one of his teammates up with his amazing vision. If Neymar does end up in Turin somehow, his strike partner would be Cristiano Ronaldo.
The presence of Ronaldo will create acres of space for Neymar to operate with much more freedom unlike in PSG where the entire defence would primarily be concentrated on him.
As Cristiano Ronaldo gets older, he would surely give up the mantle to Neymar as the leading superstar in the team and contend for Ballon d'Or.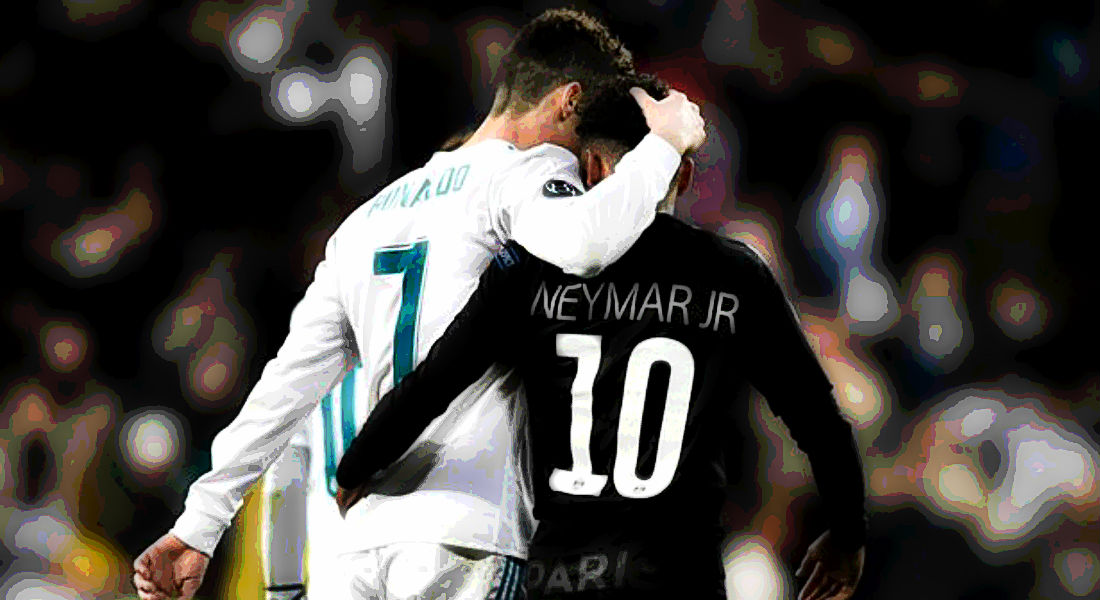 Meanwhile, Neymar can help Ronaldo win his 6th Champions League with 3 different clubs. Barcelona may even lose out on Neymar to Juventus like they lost out on de Ligt after the Portuguese superstar played agent to get the Dutch youngster. The Italian Champions are also believed to be willing to pay Neymar's €37 million net wages in full.
However going by recent reports, PSG were not interested in Juventus's initial offer of Dybala and €100 million. It seems almost unlikely that Juventus can entice PSG with another player or two added in as a deal. The French club are holding out to sell Neymar for the correct price, which is closer to the €222 million they bought him for.
As Neymar's relationship with PSG's higher up and fans worsen because of his transfer situation, it would be best in both parties interest to part ways. The Brazilian hasn't enjoyed much individual success after leaving Barcelona in 2017.
But interests from the likes of Barcelona, Juventus and Real Madrid indicate that his talents can make it into any team looking to win the Champions League this season. Neymar Jr. is a world class player despite of his recent injury concerns and antics on and off the pitch.
He can still attain the historic status he was touted to achieve. It's clear that winning the Ballon d'Or is one of his top priorities, one that he can win by lifting the Champions League again. But first, he needs to find himself a permanent home where he can grow to be an influential figure for the club both on and off the pitch.