Borussia Dortmund's coach Peter Bosz is under fire as the Dutchman is facing a controversial discussion about his tactical strategy and his team's general approach.
After having lost the first game at home since April 2015 in the German Bundesliga to national rival RB Leipzig 3-2, it is evident that the Blacks and Yellows have a problem challenging top quality opponents.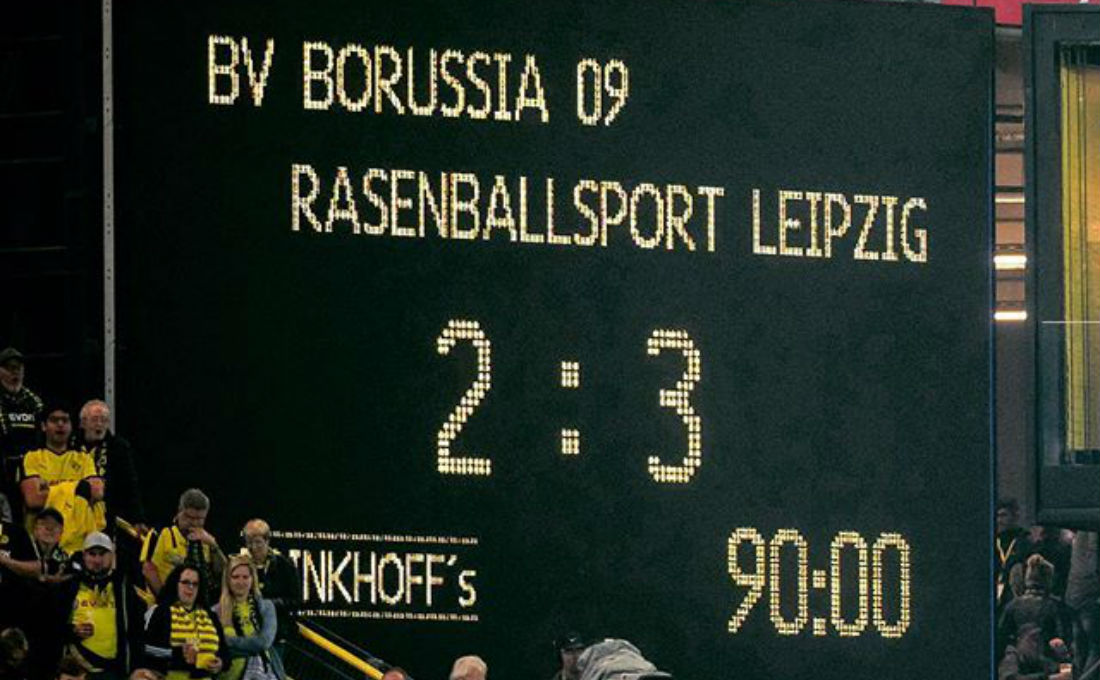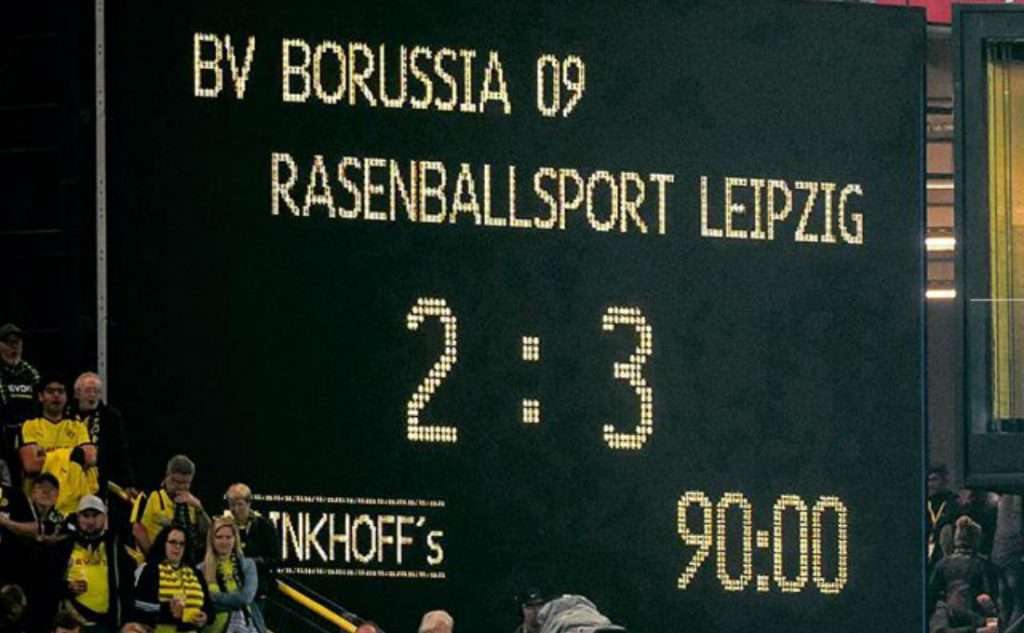 While Borussia at present could narrowly defend its league-leading position, German media expect the side to lose ground and not be ready to achieve big titles.
The TV station "Sport1" calls the 2012 German champion a "Phantom Giant". The local "Westdeutsche Allgemeine Zeitung" (WAZ) assumes "Bosz's system is too risky to challenge topsides." The Berlin-based "Die Welt" concludes: "The latest defeat reveals an unpleasant truth." The Hamburg-based news magazine "Spiegel" named Bosz a "dogmatist" indicating stubbornness because he does not consider changing his system.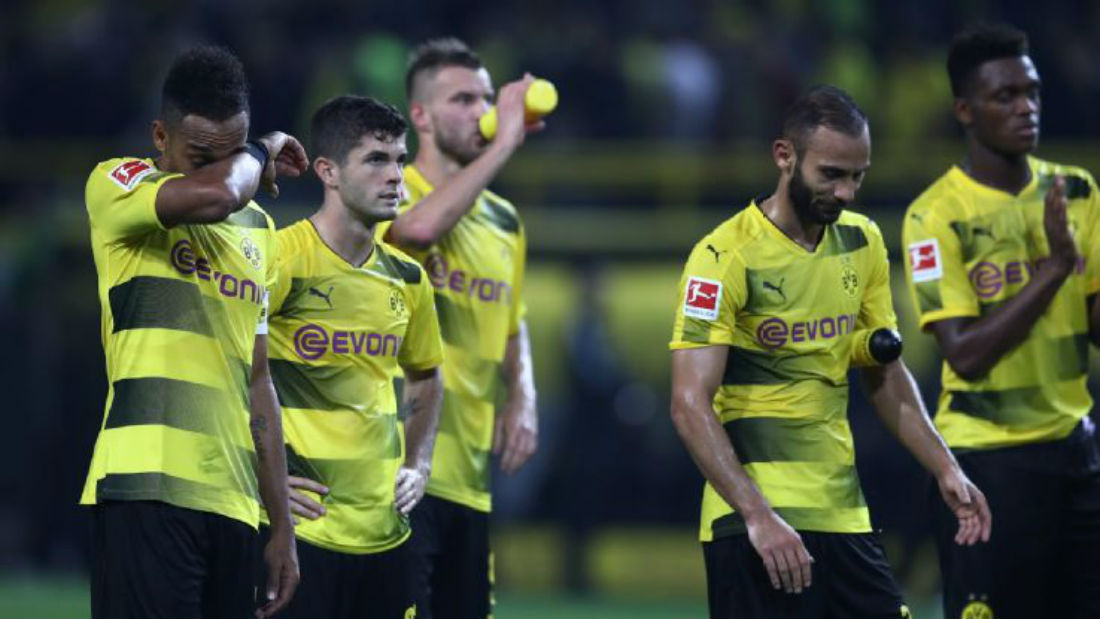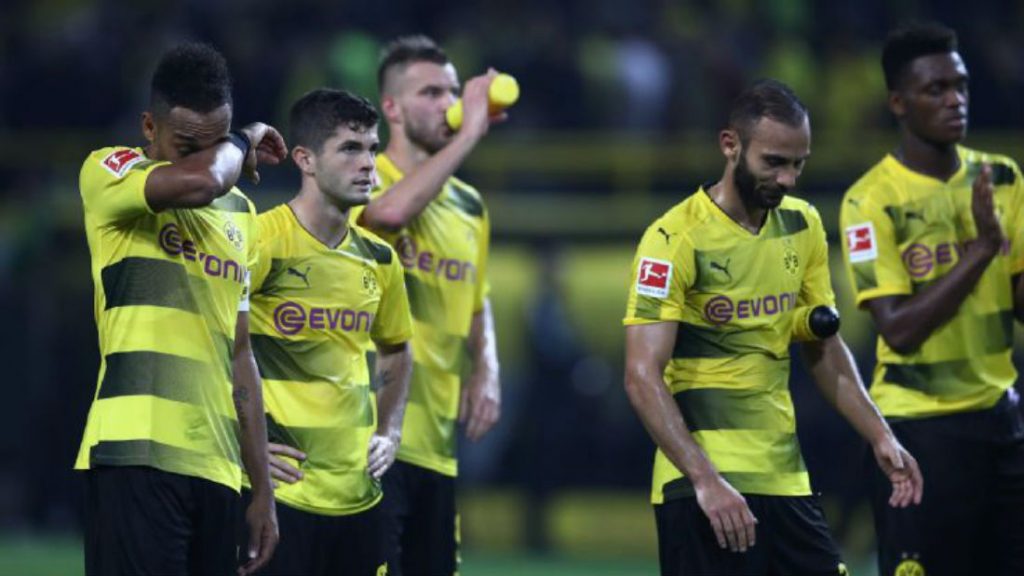 Bosz is accused of having no alternative plan when his side is getting under pressure. After having achieved the top position of the Bundesliga mostly against smaller clubs, Dortmund lost a game that was seen as the season's first quality test on the national level; Champions League defeats against Tottenham Hotspur and Real Madrid aside.
In advance of their Champions League group game against Apoel Nicosia this Tuesday evening, Dortmund is accused to not only get into trouble in the national league but on the international level. The side lost both duels against top international clubs such as Tottenham (3-1) and Real (3-1) and is in danger to miss qualification for the next round.
Dortmund needs to beat Nicosia before meeting top teams such as Bayern Munich in the Bundesliga, Tottenham, and Real in the second leg matches of the Champions League.
Bosz also finds himself in the middle of an emotional discussion in his squad about his 4-3-3 system. "We can't take too much risk as small mistakes lead to chances for our opponents," Borussia midfielder Julian Weigl commented. Pundits and players are talking about implementing a "double six" in front of the back-row as Borussia is most vulnerable in the defense center.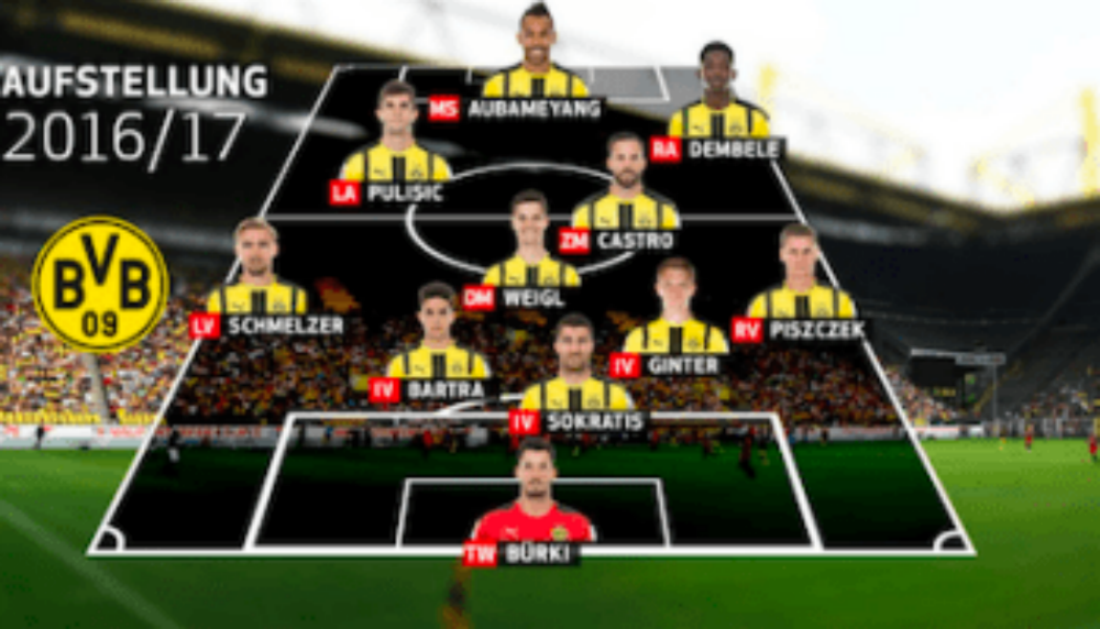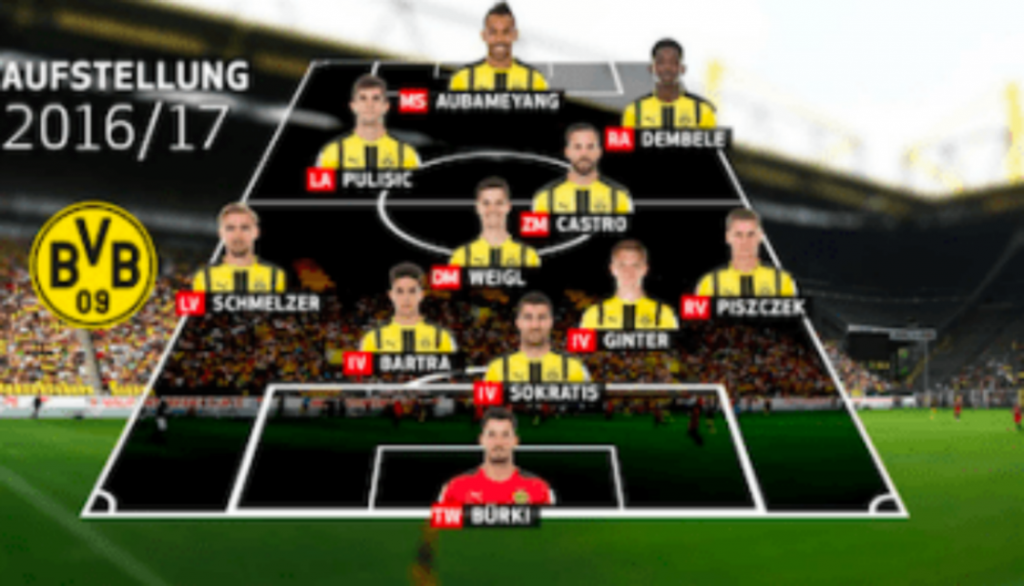 Weigl and teammates consider a more defensive strategy, but Bosz is demanding "more speed and courage." Dortmund's coach accuses his players of not being determined enough. "We had far too many passes back to our goalkeeper. We need to get back to more forwarding and straight football and defend tight situations better," Bosz emphasized.
"We need to go through with our game over 90 minutes." More courage will solve the teams' problems Bosz is convinced. "Players need to show more guts. The system is not our problem," Dortmund managing director Michael Zorc said.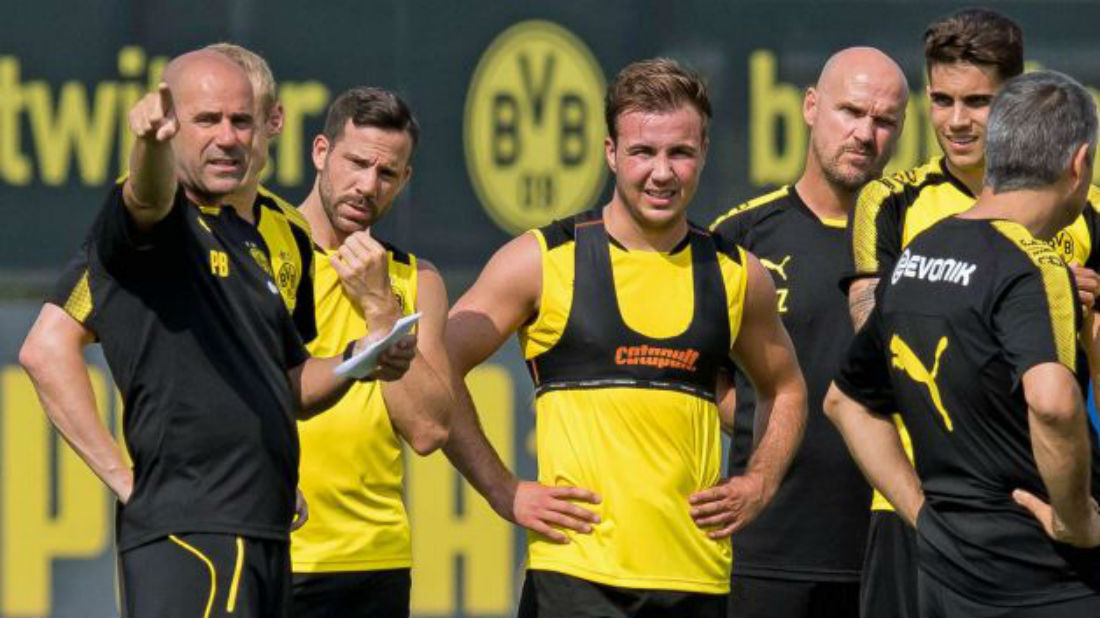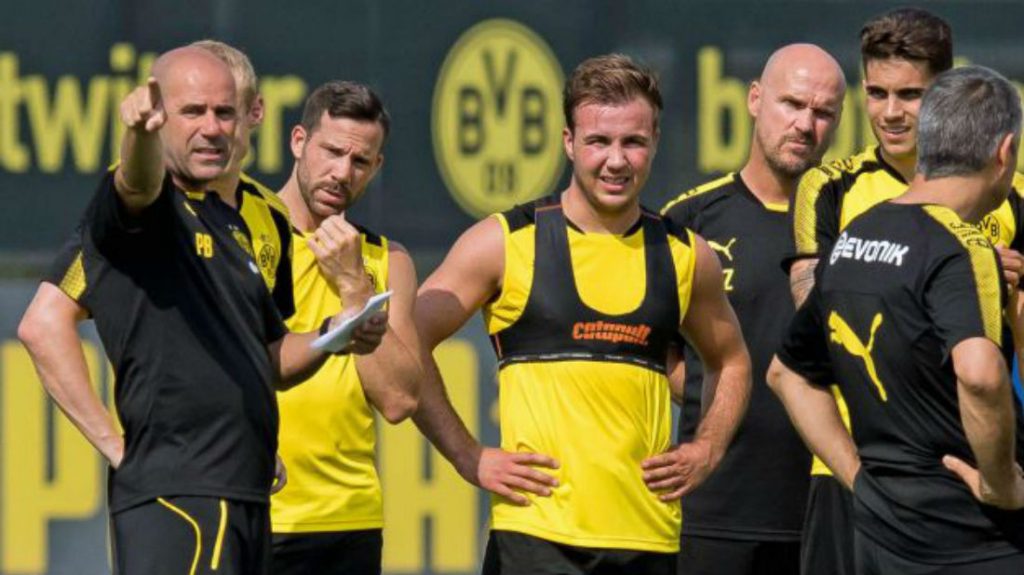 Dortmund's game seems to lack the required stability. The team can't close essential spaces on the pitch. Against Leipzig, Tottenham and Real, the team could not control the midfield and lost too many "second balls."
Lately, Real coach Zinedine Zidane and Leipzig coach Ralph Hasenhuettl said Dortmund's game is predictable, and they knew in advance about the spaces and how to use them to decide the game.
Central defender Oemer Toprak said the team is aware of its problems and the obligation to win both games against Nicosia before crossing swords with Tottenham in an assumed final for the group's second place on November 21st. "It takes six points against Nicosia to still be part of the game. We can be successful when we concentrate more and play our football," Toprak said.
Despite Dortmund's disappointment about the latest defeat, German fans are happy about a tight race when it comes to this season's national title. Due to the defeat against Leipzig, Dortmund's rivals such as Bayern Munich and RB Leipzig are breathing down Borussia's neck after eight rounds of matches and are only two and three points away.