Brave Bradley Lowery is "very close to going with the angels", his heartbroken parents have revealed.
The six-year-old's devastated parents have said their heroic cancer fighter is "still fighting".
In a heartwrenching statement on Facebook, the couple said: "Bradley is still fighting to stay with us. Nobody knows where he is getting the strength from or how he is doing it.
"He has been very close to going with the angels but he pulls himself out of it.
"It is a hard time for us waiting and watching for our baby to take his last breath he started with fighting and he is ending with fighting"
Bradley's brave battle with cancer has inspired the nation.
Last week he held a get together with his cousins and his girlfriend, before he was later paid a visit by his favourite footballer and best friend Jermain Defoe.
The family posted pictures of Bradley's party on Facebook, as he shared cuddles on a bed, before falling asleep wrapped in a blanket.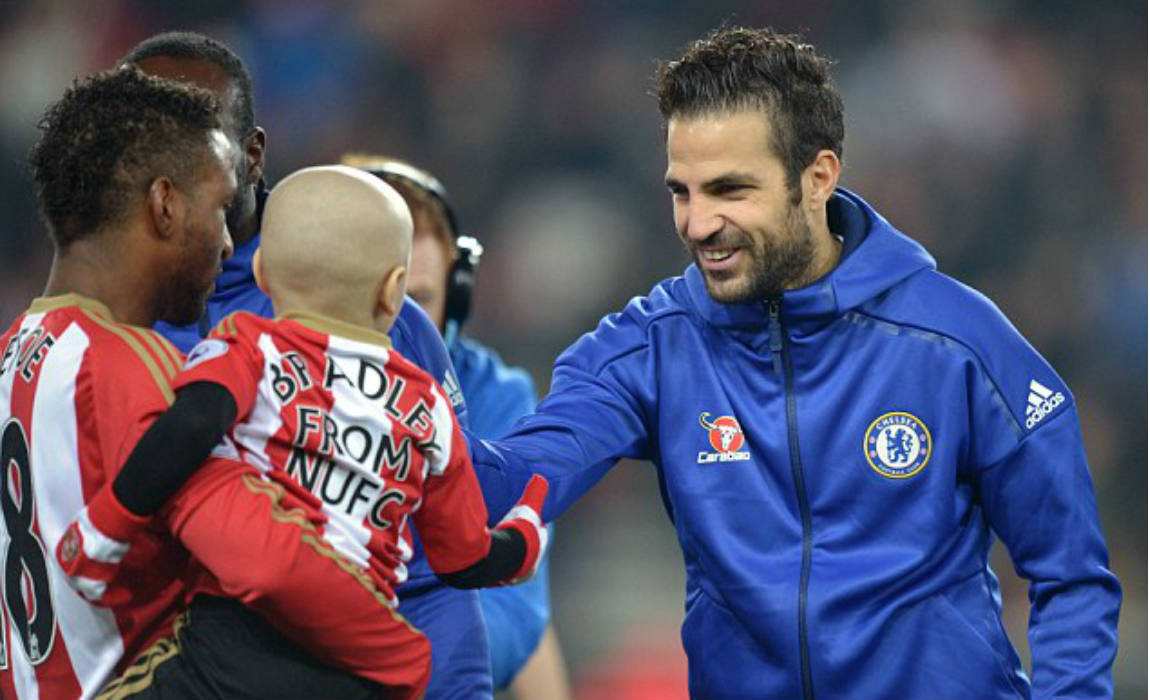 They believe it was his way of saying goodbye to his closest friends.
In the previous post they wrote: "He insisted on having a party and he invited his cousins and girlfriend poppy yesterday.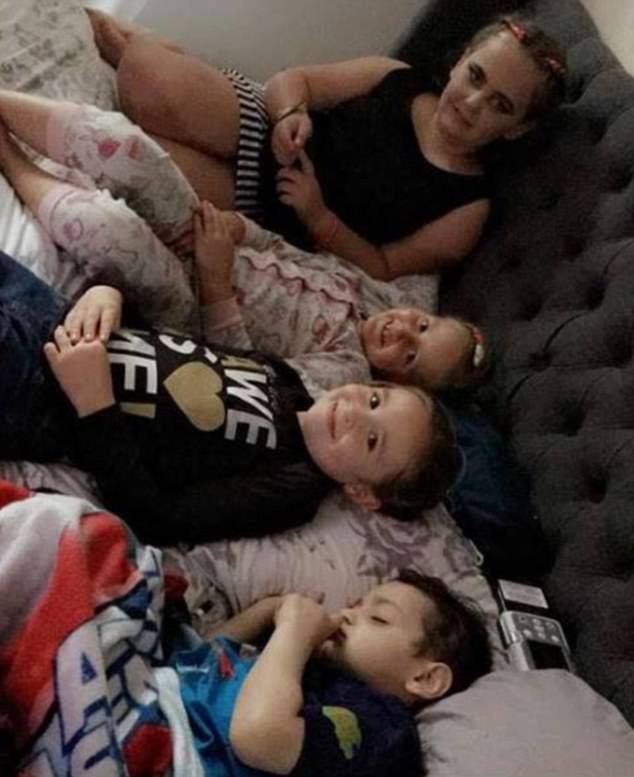 "They all laid on the bed having cuddles I think it was his way of saying his good byes.
"Late last night his best friend Jermain came to visit him and it was so heart warming seeing how Bradley reacted.
"He was so happy and laid for ages getting cuddles. Bradley was really relaxed with him."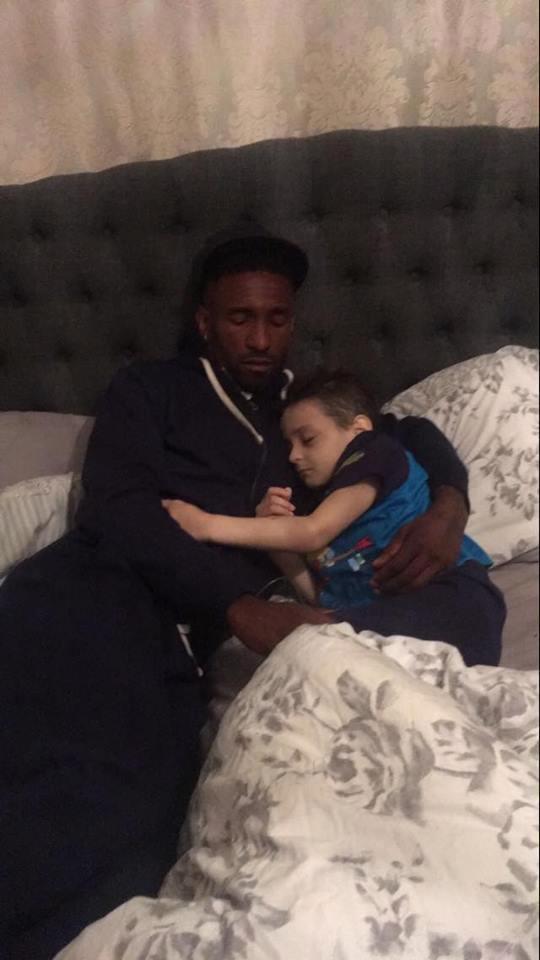 A family friend told the Sunday Mirror that striker Defoe, 34, has been in daily contact with Bradley's parents Gemma and Carl – and sends video messages to his "best pal".
The friend said: "He calls or sends a message every day to check up on Bradley. He's in constant contact.
"He rang earlier in the week but Bradley was asleep. So he sent a video message for him
"He's a busy man, we don't know when he's going to visit, it tends to be as and when he can. But he always takes a few minutes to call and check up on him."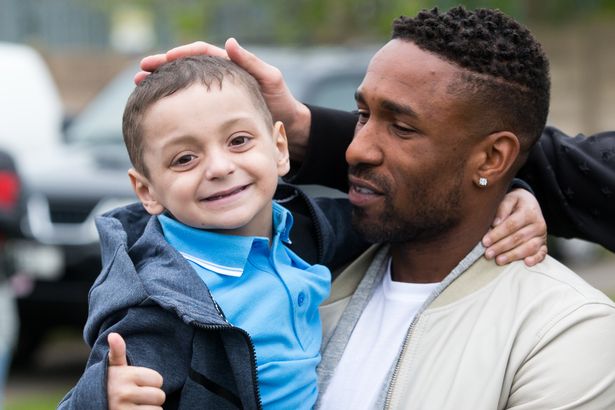 Former Sunderland striker Jermain first met Bradley when the lad became a team mascot last season.
He was also a mascot for England at Wembley when his mate scored in a World Cup Qualifier against Lithuania.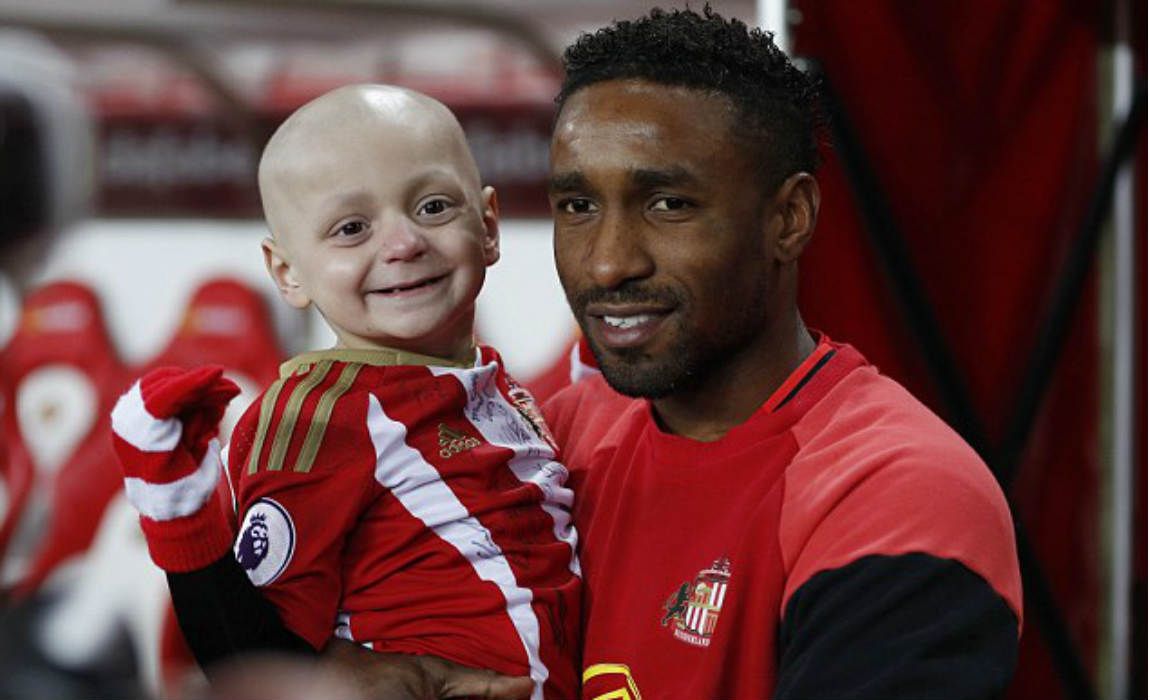 Bradley has endured gruelling chemotherapy, radiotherapy and intensive care treatments but his courage in smiling through the pain moved football fans everywhere. Supporters from many different clubs sang his name and held banners at matches.