Italy legend Gianluigi Buffon announced his retirement from international football after the four-time champions failed to seal a place in the World Cup for the first time in 60 years.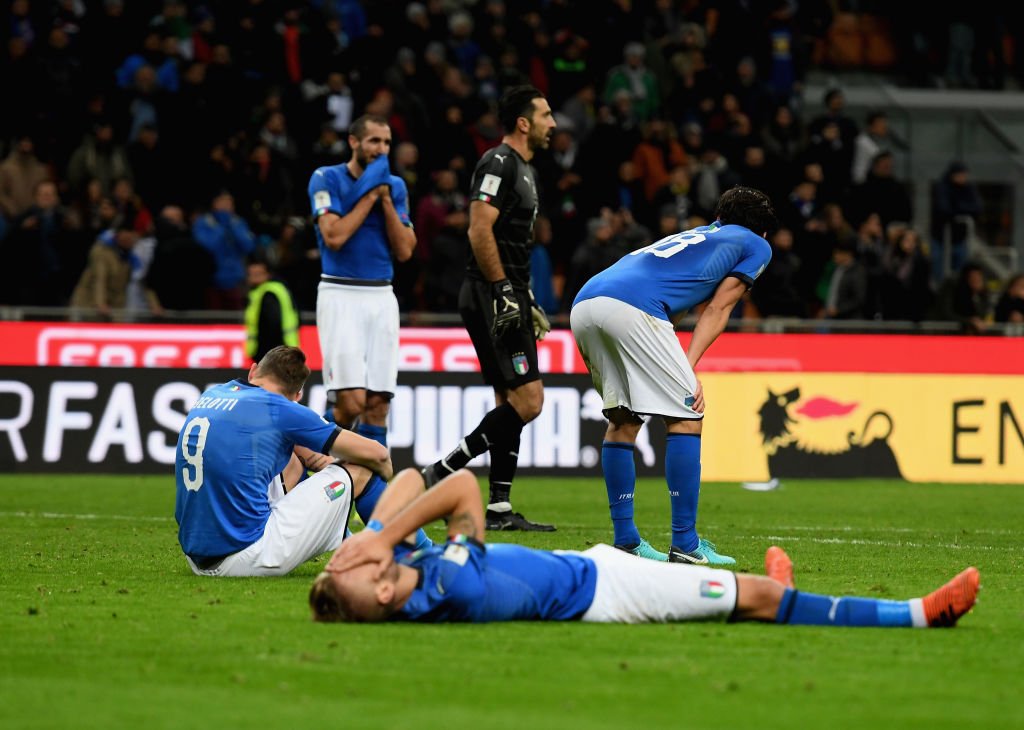 Italy failed to qualify for the World Cup after being defeated 1-0 on aggregate in a play-off against Sweden following a goalless draw at the San Siro on Monday – and Buffon, who played his 175th and final match for the Azzurri bowed out of international football – bringing an end to a 20-year illustrious career which also includes the 2006 World Cup triumph.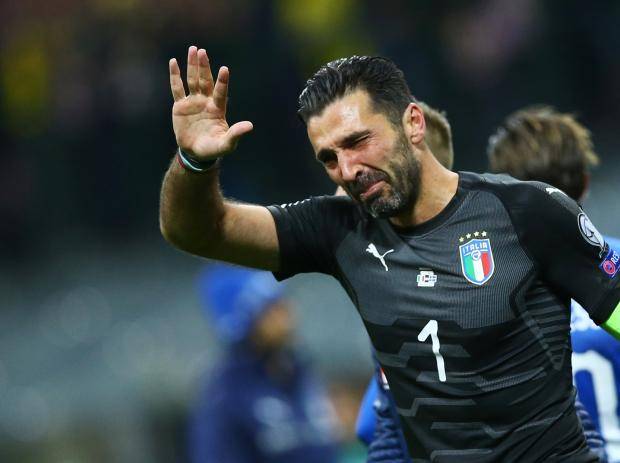 "I'm not sorry for myself but all of Italian football," Buffon told Italian broadcaster Rai.
"We failed at something which also means something on a social level. There's regret at finishing like that, not because time passes."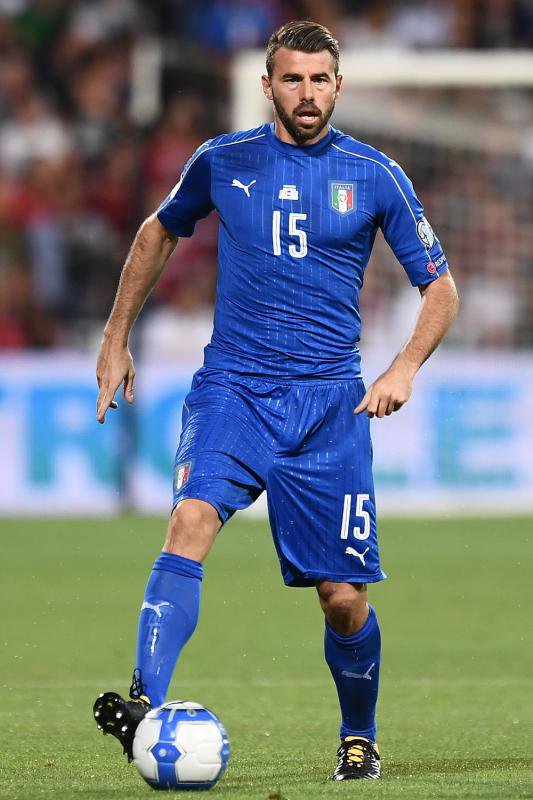 Andrea Barzagli and Daniele de Rossi, who played crucial roles in helping Italy lift the 2006 World Cup, are the other two players who retired from international football following the shock defeat on aggregate against Sweden.
"It's the biggest disappointment of my life from a sporting point of view… I can't find my words," said Barzagli.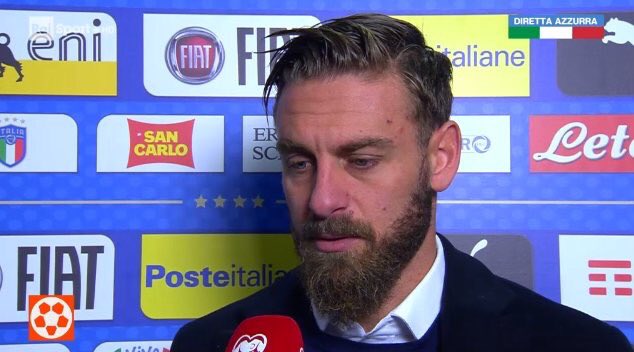 De Rossi, who made 117 appearances for his country, said: "To think that I took off this jersey for the last time, it hurts. After the match, there was a funeral-like atmosphere."
De Rossi pointed out that Italy needed to go for the win. Saying that Insigne should have been brought on & not him. pic.twitter.com/szuY2AuIEE

— Polo Maruwa (@polomaruwa10) November 14, 2017
Buffon earned his Italy debut as a 19-year-old in a 1998 World Cup play-off win over Russia, but his last game for his nation ended in tears as he failed to become the first player to play in six World Cup tournaments.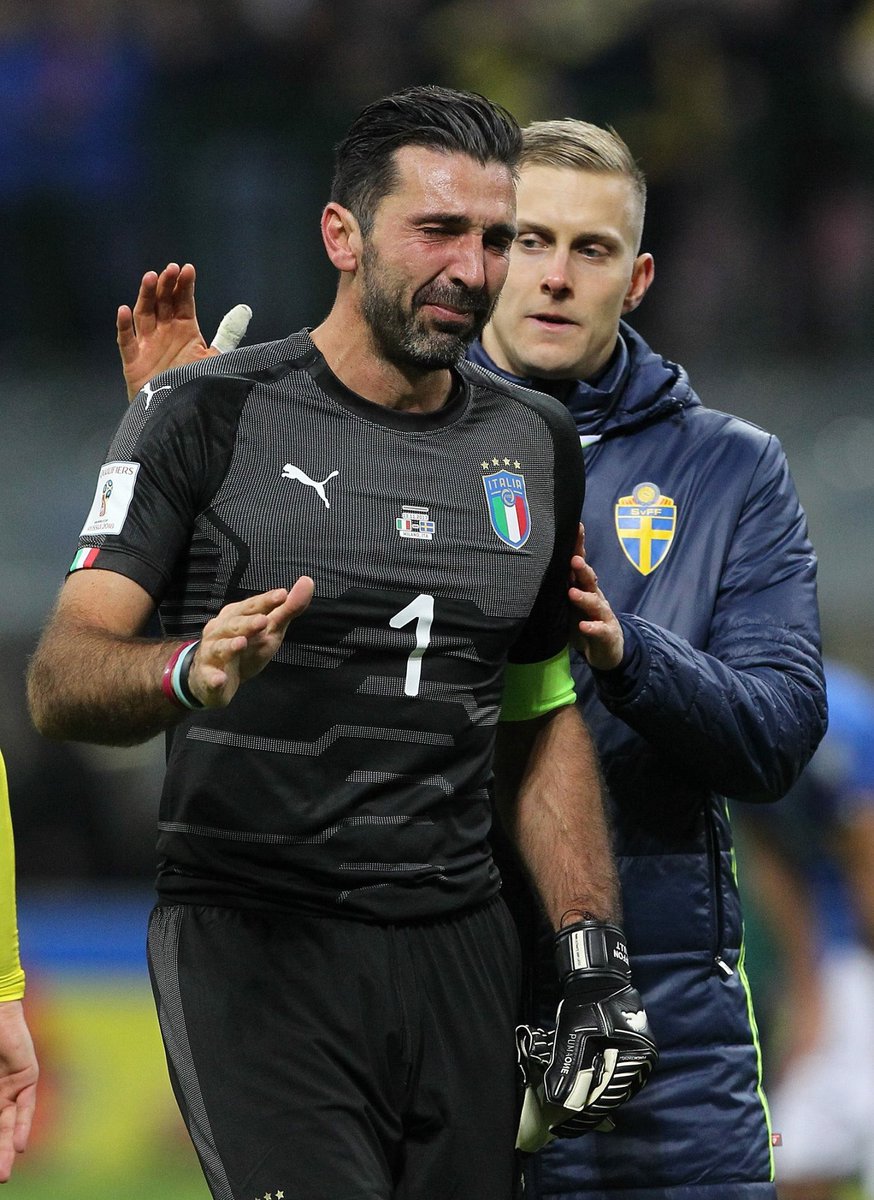 Buffon, who also made it clear that he would retire from club football at the end of the season if Juventus fail to win the Champions League, accentuated that Italy fans should keep faith and have a lot to look forward to with AC Milan youngster Gianluigi Donnarumma set to don his international No. 1 shirt.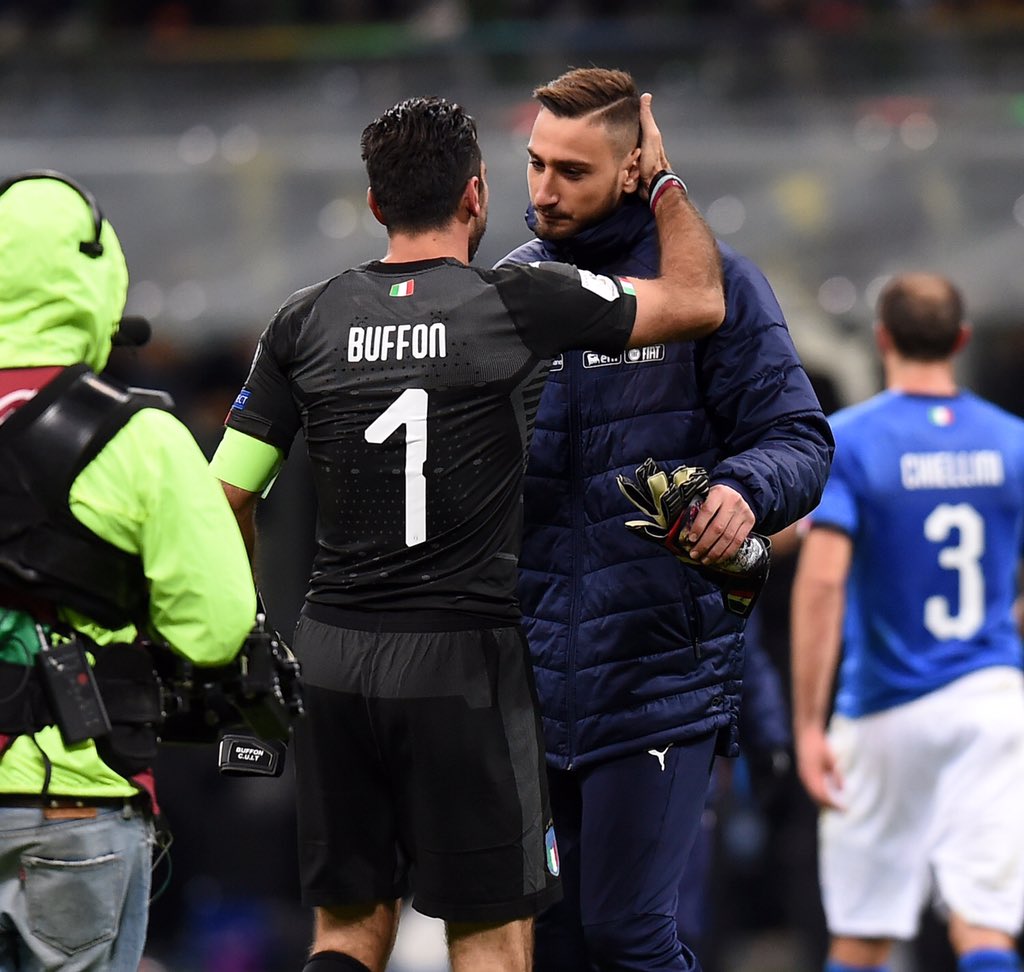 "There is certainly a future for Italian football, as we have pride, ability, determination and after bad tumbles, we always find a way to get back on our feet," Buffon added.
"I leave a squad of talent that will have their say, including Gigio Donnarumma and (Genoa keeper) Mattia Perin."