Chelsea's star midfielder Cesc Fabregas has found himself out-of-favour ever since Antonio Conte took over at the club, but that hasn't disheartened the former Barcelona man. Cesc posted a picture of Pizza and Milkshake on Snapchat, outraging some Chelsea fans, who started trolling the midfielder for breaking the gaffers rule.
Pizza, by-the-way is banned by Conte, and Fabregas faced backlash from some Chelsea supporters for breaking the managers rule.
The daily telegraph will be onto this pizza incident with cesc in a flash

— JakeHull (@Hull11Jake) October 4, 2016
Cesc is leaving in January isn't he? The pizza incident and the De Sciglio links, clearly something must be going on in the dressing room

— ?️ Brian ? (@Luizesque) October 4, 2016
@maismaq he still ate, conte clearly said he doesn't want his players eating pizza.
He's not following orders and also sharing it..

— mada (@IscoElMagico) October 5, 2016
Although this isn't the first time the Spain international has been caught in Pizza trouble, as he once famously threw a Pizza slice at then Manchester United manager Sir Alex Ferguson.
Some fans did come at Cesc Fabregas' defence, saying that he had every right to eat Pizza, as he works out very hard on the pitch to stay fit.
It is ridiculous that people are criticising Cesc Fabregas for ordering pizza and posting it to Snapchat…

— Nizaar Kinsella (@NizaarKinsella) October 4, 2016
What's the hype about Fabregas eating a pizza? It's not like the man does that everyday and doesn't work out everyday ffs. He has kids too!

— iLikeStamford (@iLikeStamford) October 5, 2016
While this one Fabregas fan blamed Antonio Conte for dropping the dynamic playmaker.
Can't wait for that Italian pizza munching prick to start ivanovic Cahill Willian matic and drop cesc ?

— . (@CesxFabregas) September 30, 2016
However, Cesc Fabregas was quick to respond to all the rumours with a quick reminder that the food could very well be for his kids.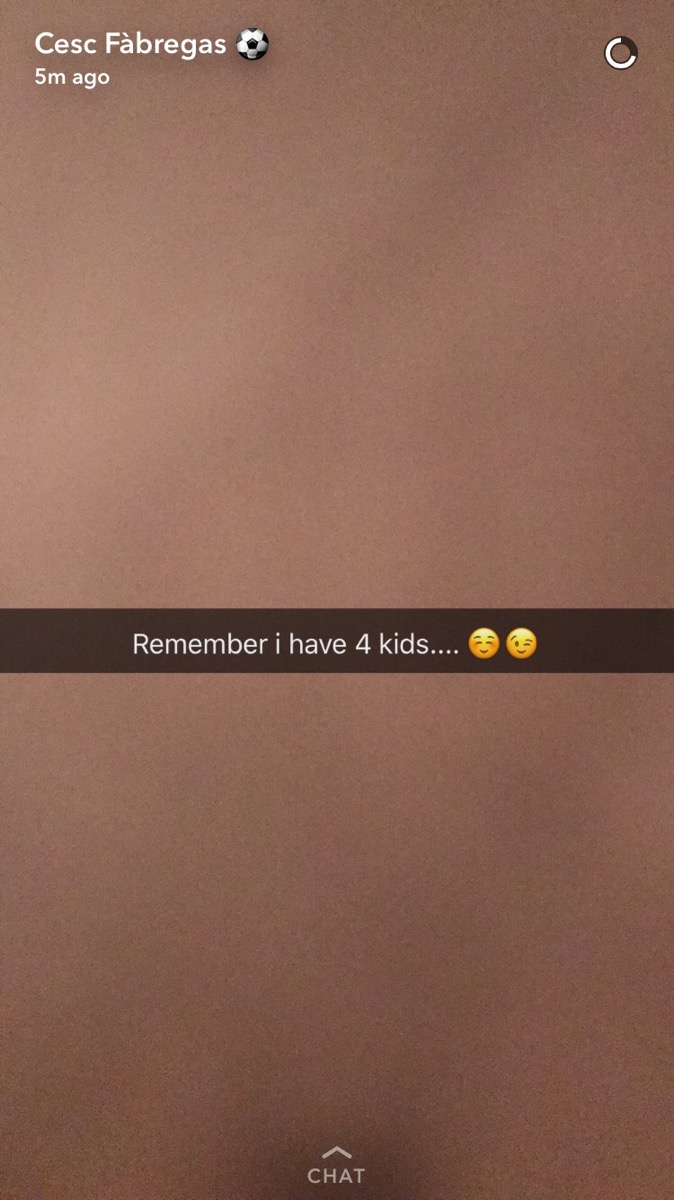 Well, Cesc handled that like a boss, didn't he.. Way to go 'FAB'regas.