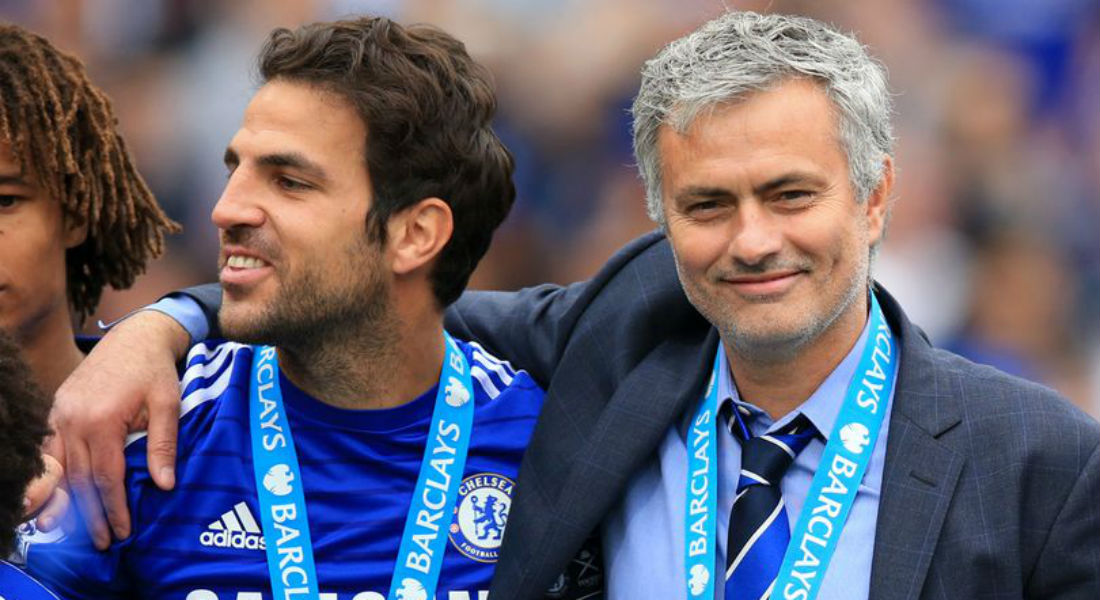 Cesc Fabregas Still Has Sleepless Nights About Jose Mourinho's Sacking From Chelsea
Chelsea midfielder Cesc Fabregas has confessed he still has sleepless nights about Jose Mourinho's sacking from Chelsea.
Mourinho was sacked by Chelsea nearly two years ago and Fabregas was one of the players booed and called a "rat" by fans after Mourinho's departure.
Chelsea midfielder Fabregas says he remains close with Mourinho despite his departure to Manchester United and is still haunted by the Special One's final season at Chelsea.
Fabregas, in an interview with the BBC's Premier League show, said: "I still wonder myself because it was such a shame.
"You go to bed sometimes and you think of many things and sometimes you cannot sleep.
"Still sometimes it bothers me because I could look from the outside as a fan and think, 'these guys are not even trying'. But we just forgot to play football.
"You felt that those six months we were nowhere close to what we really were just a few months before. But it happened and I felt bad for it.
"We still talk today. He is probably the manager that I have had the best feeling and connection for. Apart from Arsene (Wenger), the one I have the most contact with is Jose."