Ahead of their Copa Libertadores debut next week, Vagner Mancini, Chapecoense's coach has lamented his team's packed schedule having the team play three matches in a week, culminating in the continental clash against Venezuela's Zulia in Maracaibo on Tuesday.
Vagner Mancini told reporters on Wednesday, "We are going to play on Wednesday and Saturday, and then we have a trip that will begin on Saturday night and won't end until Sunday night, with a stopover in Panama,"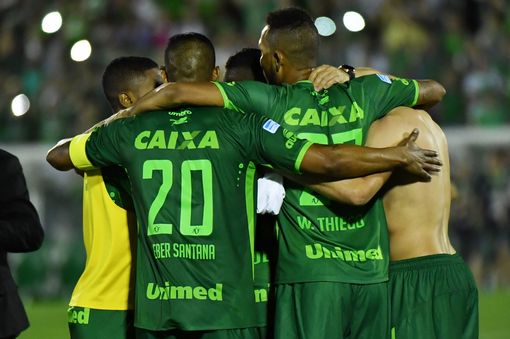 "It's going to take a lot out of us. There's no way I can put a team out on Saturday and ask the same players to travel for a game on Tuesday."
Chapecoense began their marathon of matches against Atletico Mineiro in Brazil's Primeira Liga on Wednesday and will face Criciuma in the Santa Catarina state championship on Saturday.
The small team from Chapeco in southern Brazil are making their first ever appearance in Latin America's top club competition, just over three months after losing 19 players and all of their coaching staff in a plane crash.
The accident occurred less than two days before Chapecoense were due to play Colombia's Atletico Nacional in the first leg of the two-match Copa Sudamericana final.
Chapecoense were later named winners of the competition at the request of Atletico Nacional, giving them an automatic berth in this year's Copa Libertadores.