Manchester City has finally redeemed themselves against Chelsea after major defeats last season as they win 0-1 at Stamford Bridge. Chelsea had a disappointing first half and although they made good attempts in the second 45, they failed to find the net.
The league leaders Chelsea were confident heading up to the pitch but Manchester City have only made a few mistakes in their last couple of games as well. Both sides are fierce rivals especially after the Champions League when the home side emerged victorious. In their last 3 encounters, Chelsea have won all of 3 of them under the rule of Thomas Tuchel which is why a strong reply from Pep Guardiola was long overdue. Tactically, it seems like Tuchel is Guardiola's kryptonite but the Catalan manager was set to prove him wrong.
Heading up to the game, Chelsea were the favourites out of the 2 and has hardly put a foot wrong in their opening games. But City started the game strong since the game was only played in Chelsea's half for the first 45. Everyone was expecting a low scoring half since both teams are defensively solid but Chelsea would particularly be unhappy about their performance. They only had 1 attempt on goal and that was a poor one to begin with. They weren't able to conjure any good scoring chances and since the City backline were on top of them. City too would be disappointed about their display in the final third. Despite controlling the narrative, it was shocking they couldn't get a good attempt on goal despite of creating many chances.
Gift of the Gab 💫

🔵 0-1 💙 #ManCity | https://t.co/axa0klD5re pic.twitter.com/i6S8x3P6Pd

— Manchester City (@ManCity) September 25, 2021
Manchester City finally got their opening goal courtesy to Gabriel Jesus in the 53rd minute. City took a short corner and found Jesus amidst the crowded box but the Chelsea defenders couldn't put enough pressure on him and the Brazilian right-winger placed the shot at the bottom left corner.
CITY DOMINATED ALL AROUND
Although Chelsea started playing promising football in the second half, City were still the better side of the two. In the first half, they mad it almost impossible for Chelsea's attackers to get hold of the ball. Ruben Dias and Laporte were quick enough to not give Lukaku and Werner to get comfortable and construct a counter attacking play. Even in the second half when the game opened up a bit, City were better on the counter and made better chances with their passing p[lay. Chelsea did come close to City's goal multiple times but City's backline responded very well and stopped them in the tracks.
CHELSEA HELD BACK
Level in the early stages of #CHEMCI. ⏱

🔵 0-0 💠 pic.twitter.com/fo8HOK3C6M

— Chelsea FC (@ChelseaFC) September 25, 2021
Chelsea were simply not in their usual stride today and City used that to their complete advantage. The game was played in Chelsea's half most of the time and it seemed like Chelsea were happing being in the back foot.  Chelsea times had as far as 8 players inside the box trying to block Coty's threatening attempts. Chelsea decided to be more aggressive only after they conceded the opening goal.  Maybe things would have gone different if Chelsea played more open and free in the first half as well, they might have found a goal themselves.
GUARDIOLA MASTERCLASS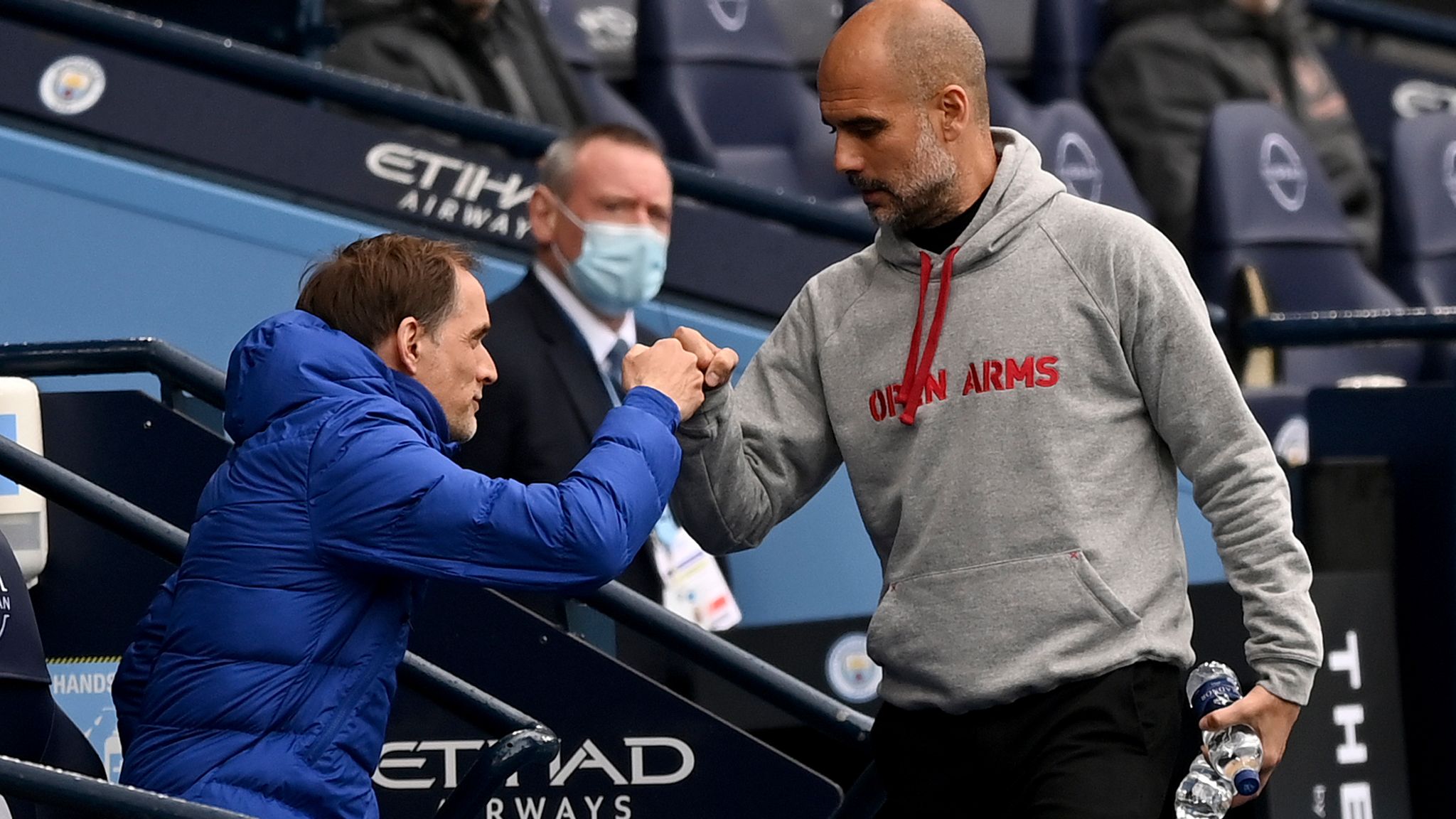 Tuchel has outsmarted Guardiola 3 times this year but Guardiola got the better of him in this game. Chelsea's quick transitional play makes them dangerous and has hurt City many times in the past. They tend to lure their attackers deep in to their box and then counter using long balls on their wings. Pep had the perfect counter plan for this. City didn't press as high as they usually do and only the front 3 were seen pressing against Chelsea's defenders. City held the central midfielder a bit behind which made sure their backline doesn't get isolated. Rodri being their holding midfielder had a huge role to play defensively since he intercepted the long balls played by Chelsea's defence on many occasions. City's backline also made sure they ran stride for stride against Chelsea's attackers making sure their darting runs don't amount to anything. It seemed like Guardiola learned from his past mistakes and his game plan was too solid for Tuchel to break.