Manchester City goalkeeper Claudio Bravo was shown the red card as Barcelona humiliated City 4-0 in the Champions League clash on Wednesday.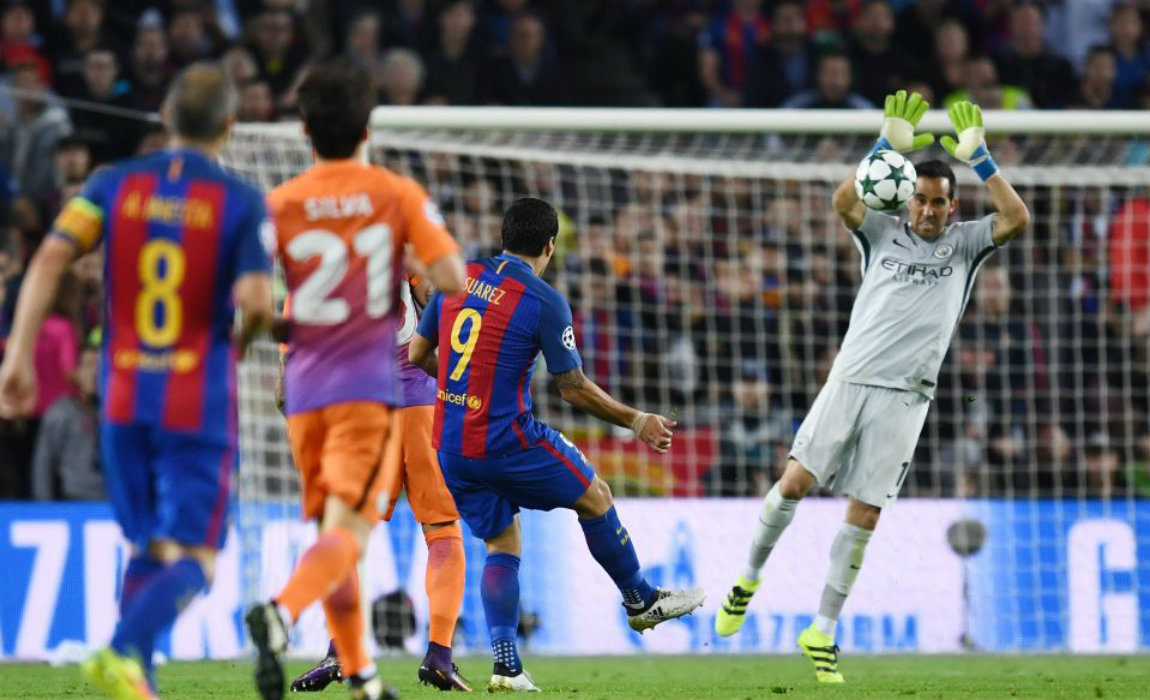 Guardiola boss had roped in Bravo this summer due to his abilities with the ball at feet as he believed that Joe Hart would find it difficult to adapt to the new philosophy and his plans for the new season. What followed was Hart's exit from Etihad to join Serie A side Torino on season-long loan.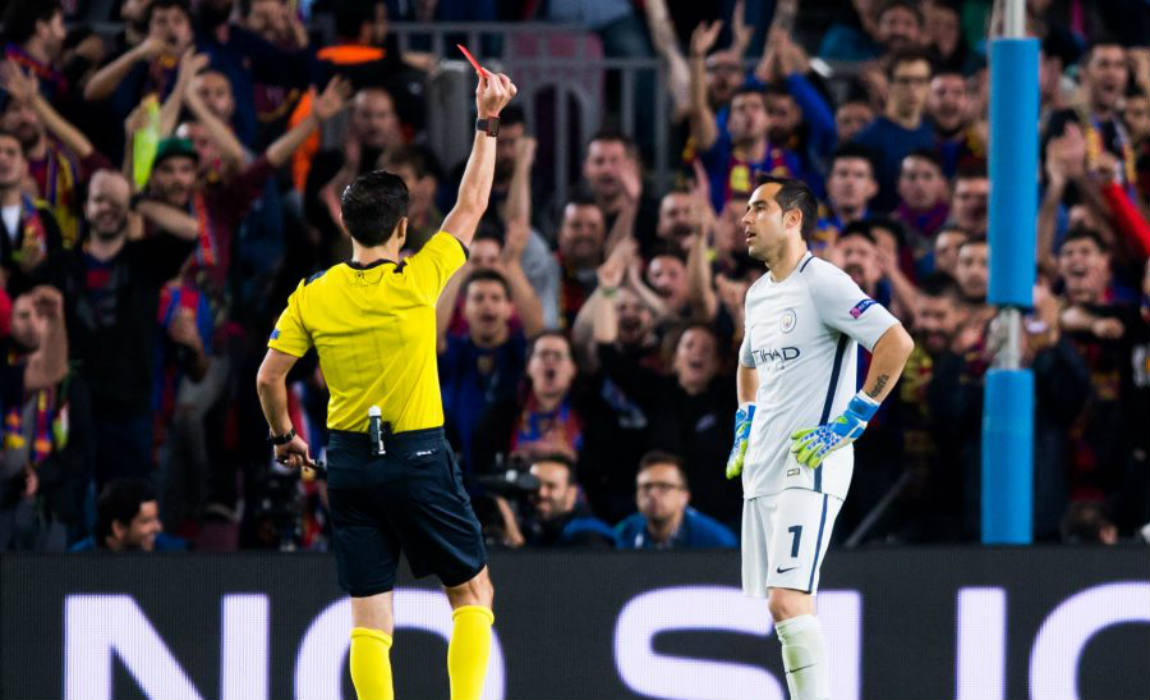 Bravo had struggled to make an impact on his City debut against Manchester United at Etihad and now the Chilean goalkeeper has drawn huge criticism after another huge blunder when he stopped Suarez's chip yards outside the box when Man City were behind by a goal.
Bravo's stupid move saw him receiving a red card which changed the whole dynamics of the game – with Barca punishing Guardiola's side with back to back goals, thanks to Messi's hat-trick and brilliant goal from Neymar.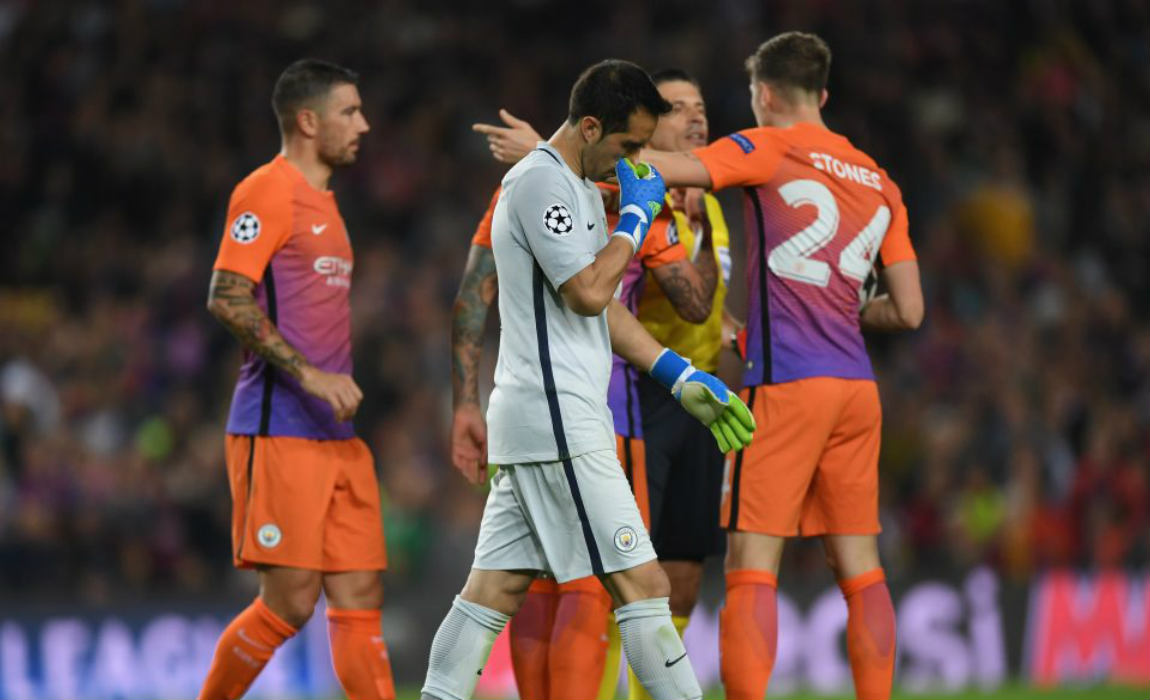 On the contrary, Bravo's replacement Willy Caballero stood up to the occasion and proved his mettle after saving Neymar's penalty during the later stages of the game. He let in three goals – two from Messi and one from Neymar but he was not to blame for it as the City defence looked completely out of shape and allowed too much space in the final third.
And now England number one Joe Hart, who is on season-long loan after being exiled by new boss Guardiola would surely enjoy Braco's costly blunder – which he would have never made.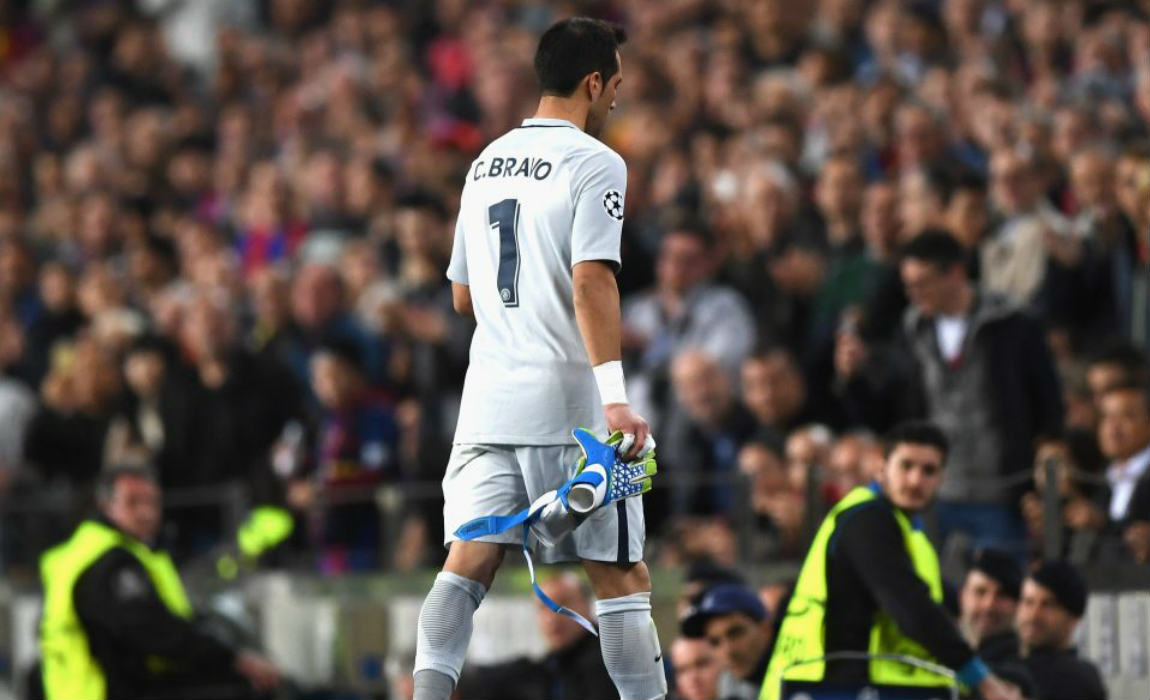 Football fans took a dig at Bravo on social media platforms and depicted – what could be must Joe Hart be thinking after Claudio Bravo sent off for terrible blunder.
When Joe Hart checks his phone. ? pic.twitter.com/1gk5dWUKwi

— Sunday League Footy (@SundayChants) October 19, 2016
Joe Hart finishes a glass of a smooth Tuscan red. It is 10pm in Turin.

He smiles softly to himself.

"Bravo, Claudio. Bravo."

— Jon Hudson (@JonHudson) October 19, 2016
Joe Hart after seeing Claudio Bravo sent off. pic.twitter.com/wnAQGtGnBH

— Football Vines (@FootballVines) October 19, 2016