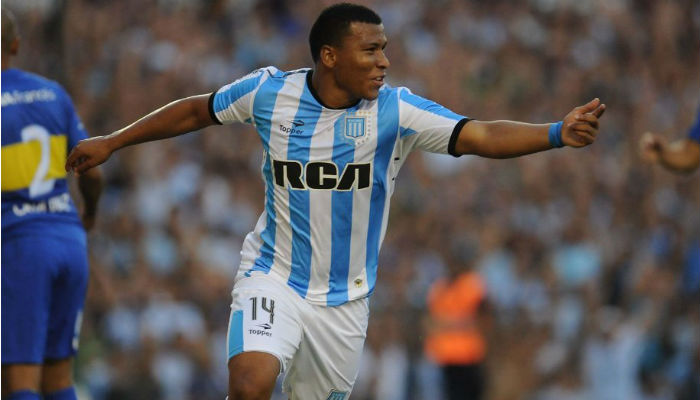 Colombian forward Roger Martinez was transferred Wednesday from Racing Club in Argentina to China's Jiangsu Suning for nearly 11 million U.S. dollars, a record transfer receipt for his former club.
The transfer was announced by Victor Blanco, the president of the Buenos Aires club, on Wednesday. This transfer fee tops the 7. 5 million U.S. dollars Racing Club received from Villarreal in Spain for Luciano Vietto in 2013.
Martinez, 22, is considered to be one of the future stars of Colombian football and will appear at the upcoming Rio 2016 Olympic Games for his countries.
Born in 1994, Martinez first had a trial with Boca Juniors in 2011. The club was impressed but did not retain his services as he was too young. He finally signed with Racing Club in 2013, where he scored one goal in 14 appearances.
After being loaned out to lower-division clubs, he made his return in the 2015/2016 season, where he scored 7 goals in 15 appearances.
These good performances led him to enter the national Colombian team, for which he has scored one goal in four caps to date.
However, his immediate future will be in the Chinese SuperLeague with Jiangsu Suning.