Antonio Conte has made the astonishing claim that it could take him four years to rebuild champions Chelsea.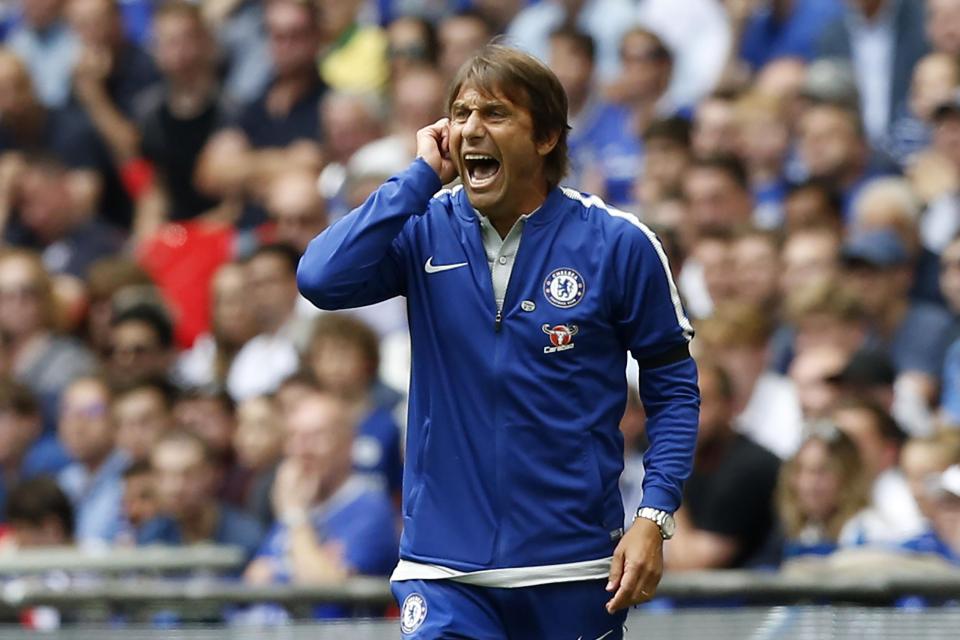 The volatile Italian won the Premier League title in his first season but believes that achievement was built on shaky foundations.
And after a summer of upheaval at Stamford Bridge, he has insisted he needs time to ensure Chelsea can challenge for major honours.
'We need time,' he said on Friday. 'Four years? Yes, maybe. To arrive and try to fight for the Champions League, to try to fight to be the best in the world, you need time.'
Conte takes his team to Wembley on Sunday to face Tottenham with the bookies already making him favourite to be the first top-flight manager to leave his job and with questions being asked about why he has let so many young players leave.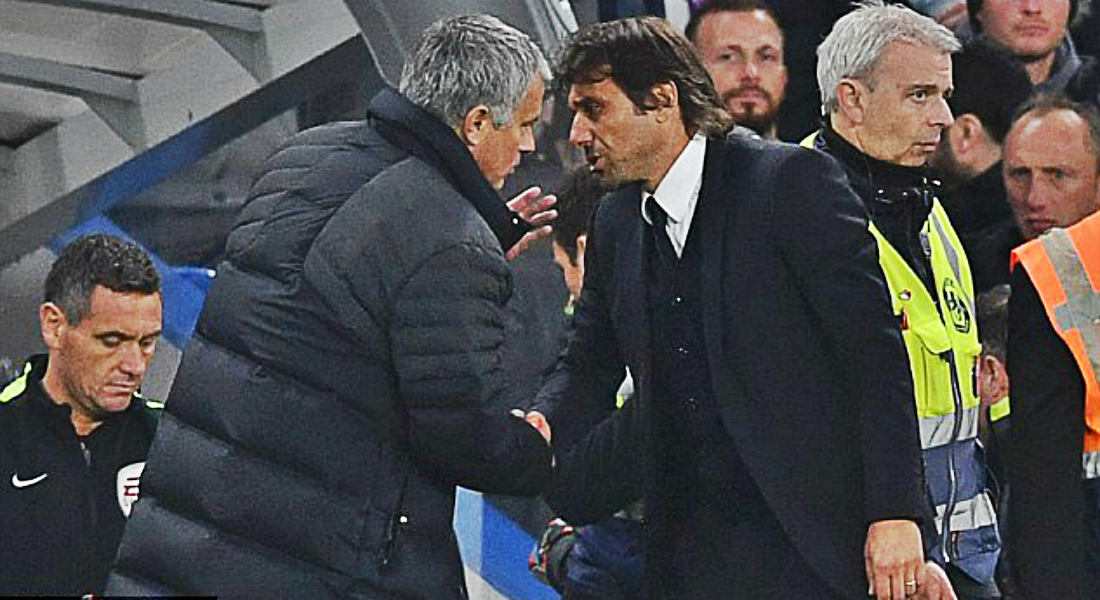 The build-up to Chelsea's season has been overshadowed by Conte's row with Diego Costa which has dragged on for months.
The striker is holed up in Brazil and refusing to come back to Stamford Bridge after being told by Conte that he was no longer part of the manager's plans.
Despite being Chelsea's 14th managerial appointment in the 14 years since Roman Abramovich bought the club Conte believes he will get the time he says he needs.
Conte added: 'No-one put a gun to my head and said, "You win or you go away". Sometimes you can win but you are not building something positive for your future.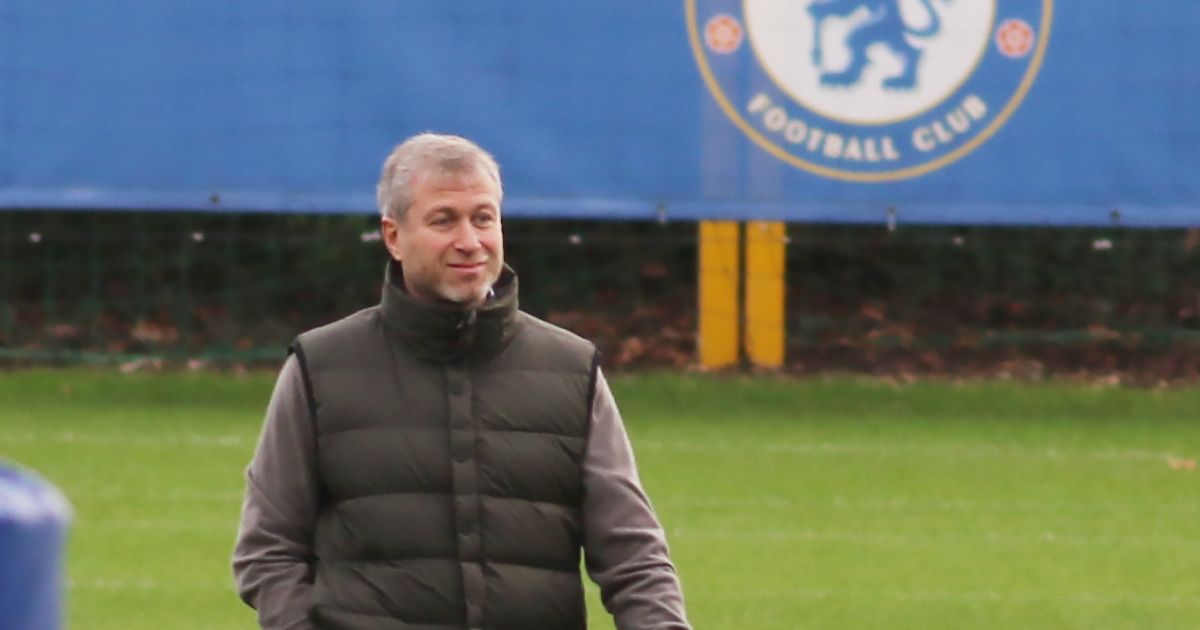 'Sometimes you can win and you are preparing to disrupt yourself. Sometimes you don't win but you are preparing yourself to be better. We have to build a solid foundation and in this moment we don't have this solid foundation. Despite this, last season we won.
'Now I have two years left on my contract but if we have the same vision we can continue to work together. I have the vision to work. Sometimes slowly, slowly, to try to improve, to build something important.
'But if you ask me how long this path is, my answer is we need time.'
Conte is short of numbers at the start of the season. His youthful bench during the shock opening-day loss against Burnley merely highlighted the problem. John Terry, Nemanja Matic, Asmir Begovic, Nathan Ake, Nathaniel Chalobah, Ruben Loftus-Cheek, Dominic Solanke and Ola Aina have all departed.
The club have spent close to £150million on four new players: Alvaro Morata, Antonio Rudiger, Tiemoue Bakayoko and Willy Caballero. Four in, eight out.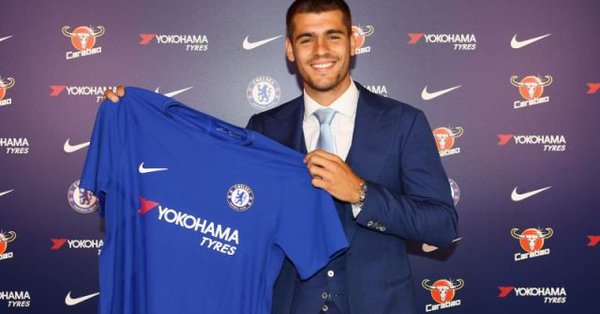 The numbers don't stack up. The fact Conte is considering roles for Bakayoko and Eden Hazard against Spurs less than a week after the injured pair returned to full training speaks for itself.
There is certainly a feeling at the club that the Italian's problems are of his own making with the Chelsea hierarchy believed to be concerned by Conte's decision to disregard a number of the club's young players.
Sportsmail understands Abramovich has demanded a meeting to address the lack of academy players deemed good enough for the first team.
Chelsea have ploughed millions into their youth set-up since Abramovich's arrival but the academy has not produced the senior stars he was expecting.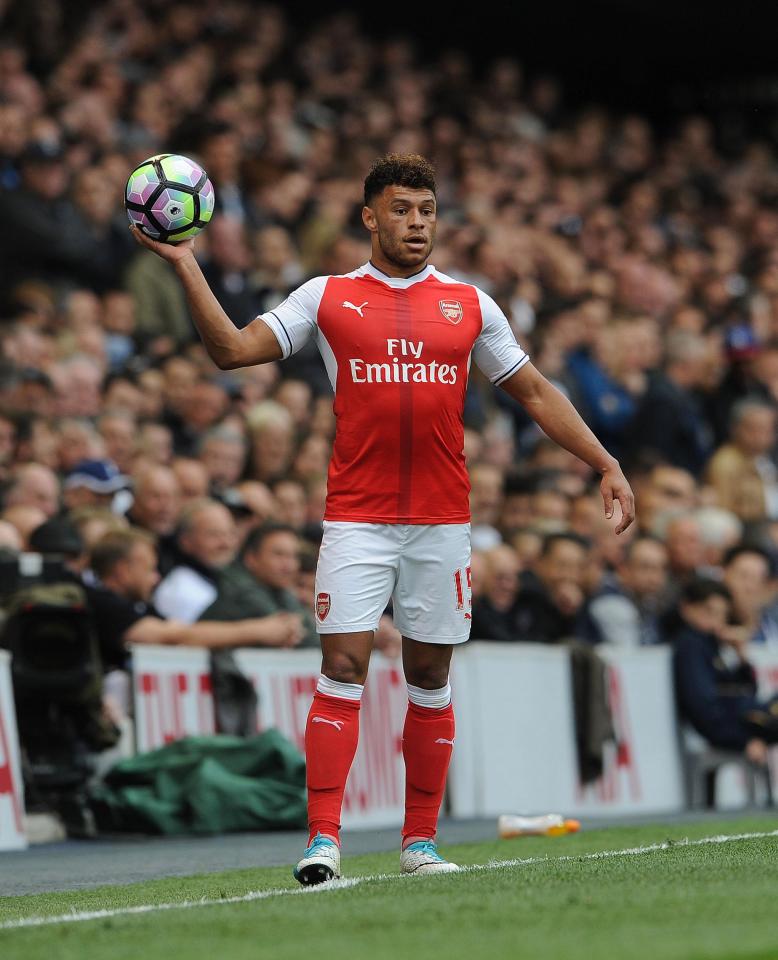 Conte's decision to allow a host of the club's emerging talent to leave either on loan or permanently this summer underlines the club's concern. There is a sense among the hierarchy that Conte has allowed young players to leave without having replacements in place.
There is a belief that if Conte hadn't sanctioned the departures of Chalobah, Ake, Loftus-Cheek, Tammy Abraham, Kasey Palmer and Izzy Brown — who all played in the Premier League last weekend — his squad would be in better shape.
Intriguingly, Conte yesterday refused to answer a question about whether he regrets letting young players leave. The Chelsea board are working to secure at least three new signings before the transfer window closes on August 31 — Alex Oxlade-Chamberlain, Danny Drinkwater and Virgil van Dijk.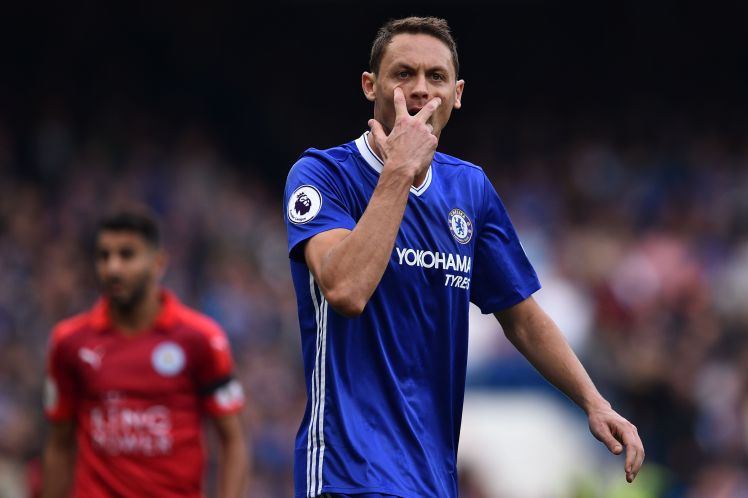 Conte tried to back up his argument by pointing out the success Mauricio Pochettino has enjoyed since he took over at Tottenham in 2013, saying: 'This is the fourth year and Pochettino has had the possibility every season to improve his foundations.'