The Euro 2020 finally featured a substantial number of fans in the stadiums after months of uncertainty. Massive vaccination drives followed by extensive protocols and health measures helped facilitate such a move. Now as restrictions across Europe have begun to be lifted, the new season will once again feature fans in the stadium.
However, there are concerns over disruptions at the start of the season due to the rise in covid-19 cases. Many clubs have called off their pre-season friendlies due to the rapid rise in cases.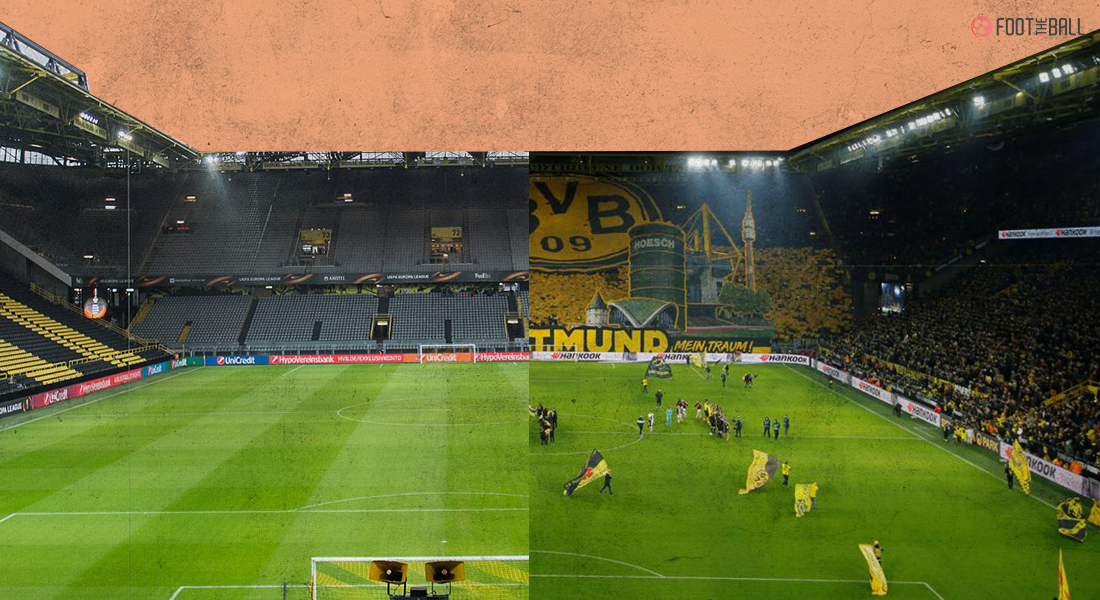 The Euro 2020 final saw a 10 per cent spike in the number of covid-19 test positivity. Although it does not indicate the onset of another wave, it is a cause of concern. WHO has issued guidelines stating that the situation could worsen if not maintained properly.
The start of the new season will once again feature full stadiums. Fans will need to get their covid-19 vaccinations by October 1. All supporters will need to show their covid-19 pass if they wish to enter the stadiums. As part of the vaccination drives, many Premier stadiums have been used as centres that provide vaccination camps.
PRE-SEASON CALLED OFF
Many clubs have called off their pre-season friendlies due to rising concerns of covid-19 cases. Manchester United called off their pre-season friendly at Preston North end due to suspected covid-19 cases. The report from the club states that identified individuals have been isolated and further procedures are being looked at.
"At this stage, we do not expect further disruption around our forthcoming matches, but we will continue to follow Premier League protocols in this regard," the club added.
Manchester City also cancelled their pre-season friendly in France due to quarantine requirements. The UK government changes state that anyone travelling from France to Britain must self-isolate for 5 to 10 days. The Citizens were set to play Troyes in France but called off the match due to the restrictions being imposed. The club stated that there was little work around the restrictions and hence the game was called off.
As a precautionary measure based on COVID protocols, our pre-season friendly against Preston North End on Saturday has been cancelled.#MUFC

— Manchester United (@ManUtd) July 29, 2021
Arsenal has also cancelled their pre-season tour due to covid-19 cases at the club. The Gunners were planning to tour the USA to play in the Florida Cup. However, due to suspected cases, the club has withdrawn from the tour. Another cause of concern for the Premier League.
PINGDEMIC – COVID-19
Players are no longer required to be tested as per the new rules stated by the government. Therefore, it is obvious that players are at a greater risk of being exposed to the virus. Up until now, the clubs have kept the players in a bubble to ensure that fixtures take place without any disruption. Since that may no longer be the case, there might be a greater risk of players and staff being affected.
🙅‍♂️ @Arsenal has called off its pre-season tour of the United States after a number of positive #COVID19 tests https://t.co/uFlXHHGe27 #PremierLeague

— beIN SPORTS (@beINSPORTS_AUS) July 21, 2021
This also factors in another problem. With the ease of restrictions, a greater number of people are being asked or "pinged" to isolate themselves. The increase in cases in the UK has caused a rapid number of people to be asked to self-isolate. This can also affect players and could potentially disrupt the start of the season.
Players and staff are being asked to get vaccinated ahead of the season. The Premier League is actively trying to encourage this move in order to prevent any further disruptions to the season's plans. With many clubs starting to report cases, there could be delays or adjustments to the schedules as seen in the pre-season games.
FANS IN THE STADIUMS
There will be no restrictions on social distancing or vaccinations imposed on Sunday in Hillsborough. Supporters will not need to wear a mask and will not need to produce Covid-19 certificates to attend the game. A crowd of nearly 8000 people is expected and the clubs will take this as a reference for future games.
COVID restrictions are set to end in England from Step 4 of the Roadmap.

Our plan for living with COVID will help life soon return close to normal.https://t.co/1nIQXvm1C6 pic.twitter.com/5Z32nl5u5y

— UK Prime Minister (@10DowningStreet) July 5, 2021
It is understood that if 20000 or more fans are featured in stadiums, covid-19 certificates will be made mandatory. This is up until October wherein every attendee is required to produce a covid 19 pass to enter the stadiums. This will be first tested in the pre-season match between Chelsea and Tottenham in the coming month.
The clubs are expecting to slowly go back to the normal state of affairs over the course of the season. Many are hopeful that the steps taken will facilitate such an option. However, the realistic implementation of this is still uncertain. If it fails we could potentially see another season being disrupted.