Bayern Munich are preparing for a very emotional summer. They are going to bid farewell to three players who have played a key role in Bayern's dominance at the end of this season. Javi Martinez, Jerome Boateng and David Alaba are all going to leave the club but Bayern Munich would miss the services of David Alaba the most, who has been a world-class performer.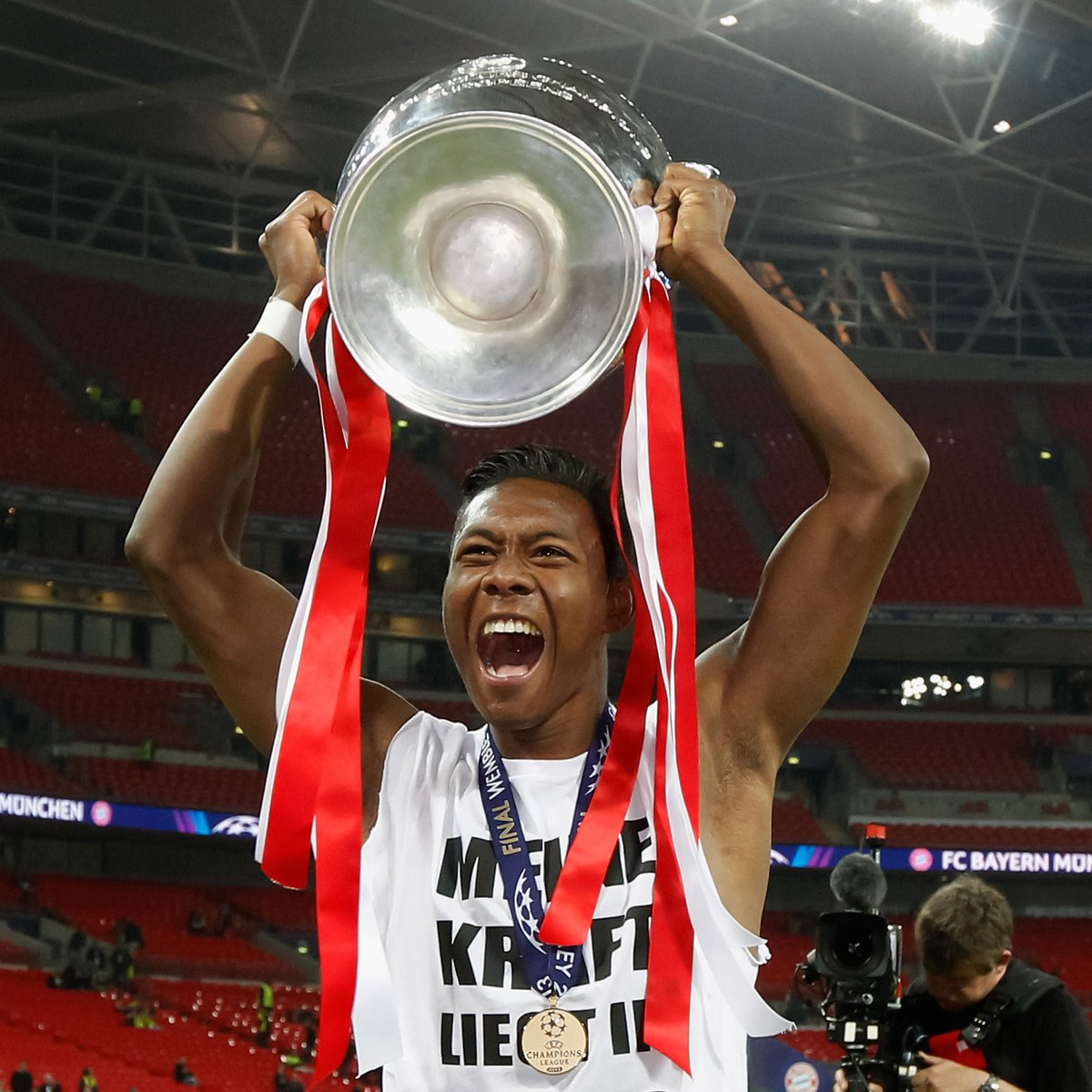 The versatile Austrian has spent the entirety of his career has at Bayern and is leaving in search of a new challenge. Replacing a man of his quality provides a monumental task for the Bavarian Giants. Alaba certainly leaves the club as a legend.
Alaba won a series of silverware at the Allianz Arena during his stay at the club. In a team full of superstars like Robert Lewandowski and Thomas Muller Alaba went under the radar but his impact for the club cannot be underestimated.David Alaba for all his services can be considered as a top contender for the Player of the Decade at Bayern Munich.
AUSTRIA TO BAVARIA
David Alaba was a prodigy and had a breakthrough relatively early in his career. Hailing from Vienna, he began his youth career with SV Aspern before joining the youth setup of FK Austria Wien as a 10-year-old. It was where Alaba's best qualities were nurtured. He used to play in a variety of roles as a youngster and it helped him immensely in the future.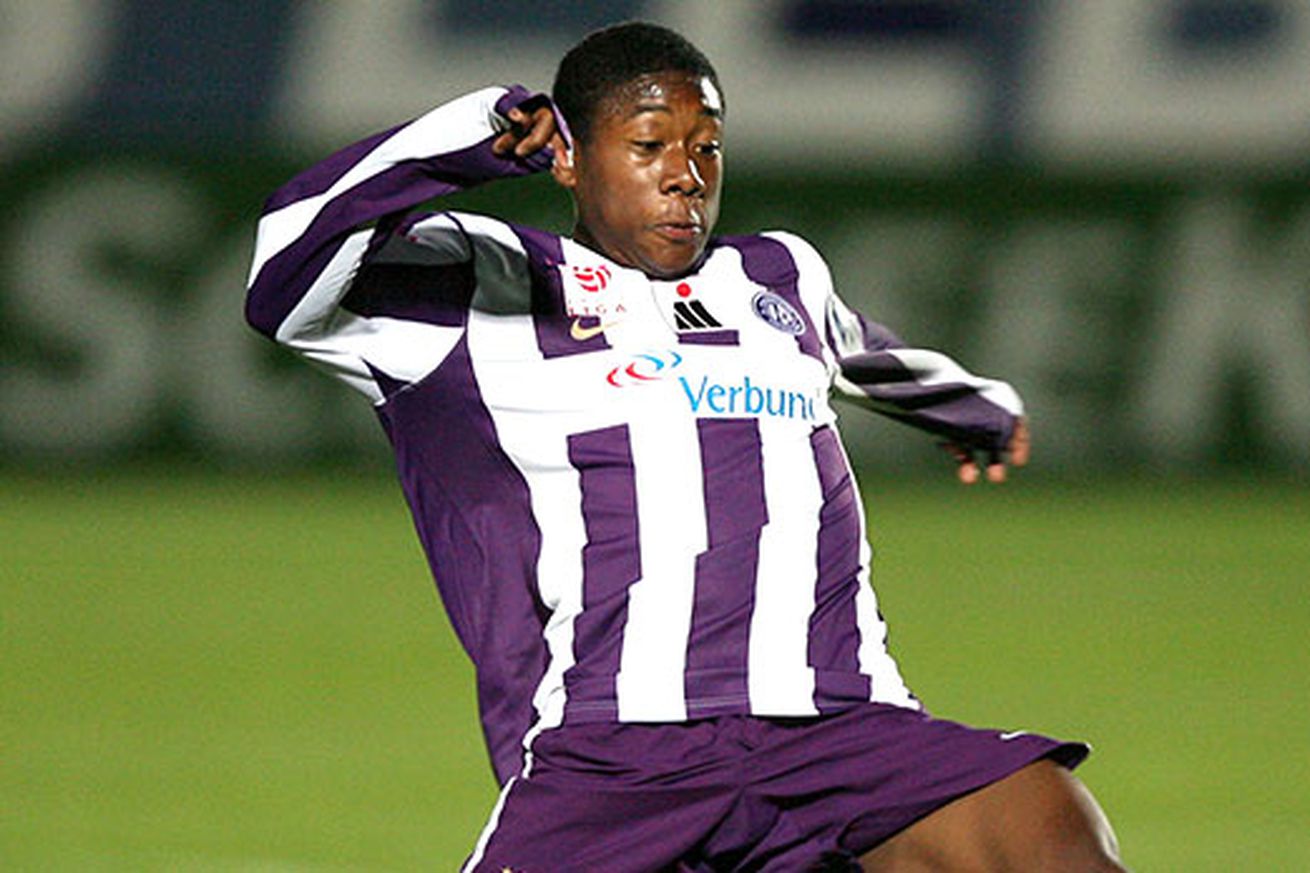 Alaba made rapid progress through the youth ranks and was waiting for a senior call-up. The opportunity arrived very soon as he was named on the bench in an Austrian Bundesliga clash as a 16-year-old. He went on to bag a few senior appearances for them
The word of the emergence of a fantastic talent spread across the border. It was essentially heard by the Bavarians in neighboring Germany. Bayern who are masters of recognizing and prying away talents did their job once again and brought an ambitious teenager to the Allianz Arena. This marked the beginning of a beautiful journey for David Alaba and his adventures which could make him the Player of the Decade at Bayern Munich.
HUMBLE BEGINNINGS TO THE FAIRY TALE
Bayern Munich finished the signing of David Alaba in the summer of 2008. Though they were aware of his talents he wasn't integrated into the first team straight away. Alaba had to link with their youth and reserve teams to continue his development. That period played a key role in helping him become what he is today.
He waited for his time and gave his best for the youth sides. The start of 2010 saw the long wait come to an end as Bayern announced that Alaba would train with the first team. Alaba became the youngest ever player for Bayern Munich in a competitive fixture when he made his senior debut in a DFB Pokal cup clash. League and Champions League debuts followed in that season as he won a Bundesliga winners medal in just his first senior season with Bayern.
David Alaba for Hoffenheim in the Bundesliga:

17 games
523 passes completed
44 interceptions
27 tackles won
19 take-ons completed
17 chances created
11 clearances
2 goals

A successful loan spell. 👏 pic.twitter.com/0lut4B9VVI

— Squawka Football (@Squawka) October 2, 2018
However, finding gametime became difficult and a loan move to TSG Hoffenheim materialized. He scored his first Bundesliga goal against St. Pauli in a 2-2 draw. Alaba returned to Bayern following the loan spell and was about to become a first-team member.
WORLD-CLASS EVERYWHERE
Alaba returned to Bayern in 2011 and was a primary choice for left-back. He started to own the spot owing to his defensive awareness, pace and willingness to attack every time. The same year saw him named as the Austrian Footballer of the Year for the first time. It was a season of heartbreak for Bayern and Alaba as they lost the Bundesliga to Dortmund and the Austrian missed the Champions League final which Bayern lost through suspension.
The following season saw them shake off the heartbreak as they won their 5th Champions League by beating Borussia Dortmund in a Der Klassiker on the big stage. Alaba played the full 90 minutes as a left-back and was impressive. The Champions League was part of an incredible treble which saw them recoup the Bundesliga with Alaba also defending his Austrian Footballer of the Year crown.
In the following seasons, Alaba went from strength to strength for club and country with consistent and brilliant performances. He even went on to play in the midfield as a number 6. His excellent reading of the game made him a brilliant defensive midfielder. Alaba and Bayern enjoyed unparalleled success in the league as they kept on winning titles every year. He was an ever-present for the club through all those years.
David Alaba per 90 stats percentiles among top 5 league CBs

Passes into final 3rd: 8.4 (99%ile)
Passes into pen area: 1.0 (99%ile)
Progressive passes: 6.3 (99%ile)
Progressive carries: 7.1 (99%ile)
Carry distance: 447 yds (99%ile)

Elite ball-player.#Alaba #Bayern #RealMadrid pic.twitter.com/p53p5inzfr

— The Devil's DNA (@TheDevilsDNA) February 16, 2021
A huge injury crisis at the back in the 2019/2020 season saw Alaba don the role of a centre-back. He partnered Jerome Boateng and became a leader of the defence owing to his masterful adaptability. He kept a crucial clean sheet in the Champions League final as they beat Paris Saint-Germain 1-0. It marked a remarkable second treble for Bayern and Alaba.
END OF A BEAUTIFUL JOURNEY
Alaba was nearing the end of his contract which was expiring in the summer of 2021. Bayern knew his importance and started contract negotiations with him to tie him down to another long-term deal. Alaba 28 now is at the absolute peak of his career. Having played in only one league from the beginning of his career he wanted a challenge.
Alaba notified Bayern that he wasn't interested in renewing the contract and wants to leave as a free agent this summer. The news broke the hearts of the Bayern faithful and Alaba's fans. David Alaba himself was emotional on leaving the club and taking this tough decision. Real Madrid is rumored to be his rumored destination.
Many coaches like Pep Guardiola, Carlo Ancelotti and Hansi Flick have come and gone at the club. David Alaba was a constant through all those phases. Being a defender primarily the role he played in Bayern's glory run can never be praised enough. He deserves recognition alongside the likes of Lewandowski, Muller and Kimmich. Alaba was consistent and available and he was arguably the player of the decade for the Bavarians.