During Denmark's opening game in the Euro 2020 group stage, Christian Eriksen collapsed to the ground due to a cardiac arrest. He was rushed to the hospital and thankfully recovered in a few minutes. Although Denmark wasn't ready to continue playing, UEFA's options compelled the players to play the second half. After talking to Eriksen on facetime, the players agreed to finish the game but were actually furious at UEFA and expressed their opinions later to the media.
UEFA awarded the man of the match award to Christian Eriksen but it is definitely not enough to honour the Dane's bravery. Denmark has planned to do a tribute in honour of Christian Eriksen in their home game against Denmark in their Euro 2020 2nd matchday.
DENMARK AND BELGIUM TO PAY TRIBUTE IN 10TH MINUTE
Christian Eriksen is currently admitted in the Rigshospitalet hospital which is right next to the stadium. The Denmark fans and supporters are planning on making use of this opportunity to show their support and appreciation for Eriksen. Since the player wears his trademark number 10 kit for both club and country, the 10th minute of their game against Belgium seems like the perfect time to stop the game for a moment and pay homage to their Dane.
Belgium is about to kick the ball out of play in the 10th minute and both the teams and the fans in the stadium are going to cheer for Eriksen together at the top of their lungs. Eriksen shouldn't be surprised if his room's window starts shaking. Nothing like this has ever happened at the Euros.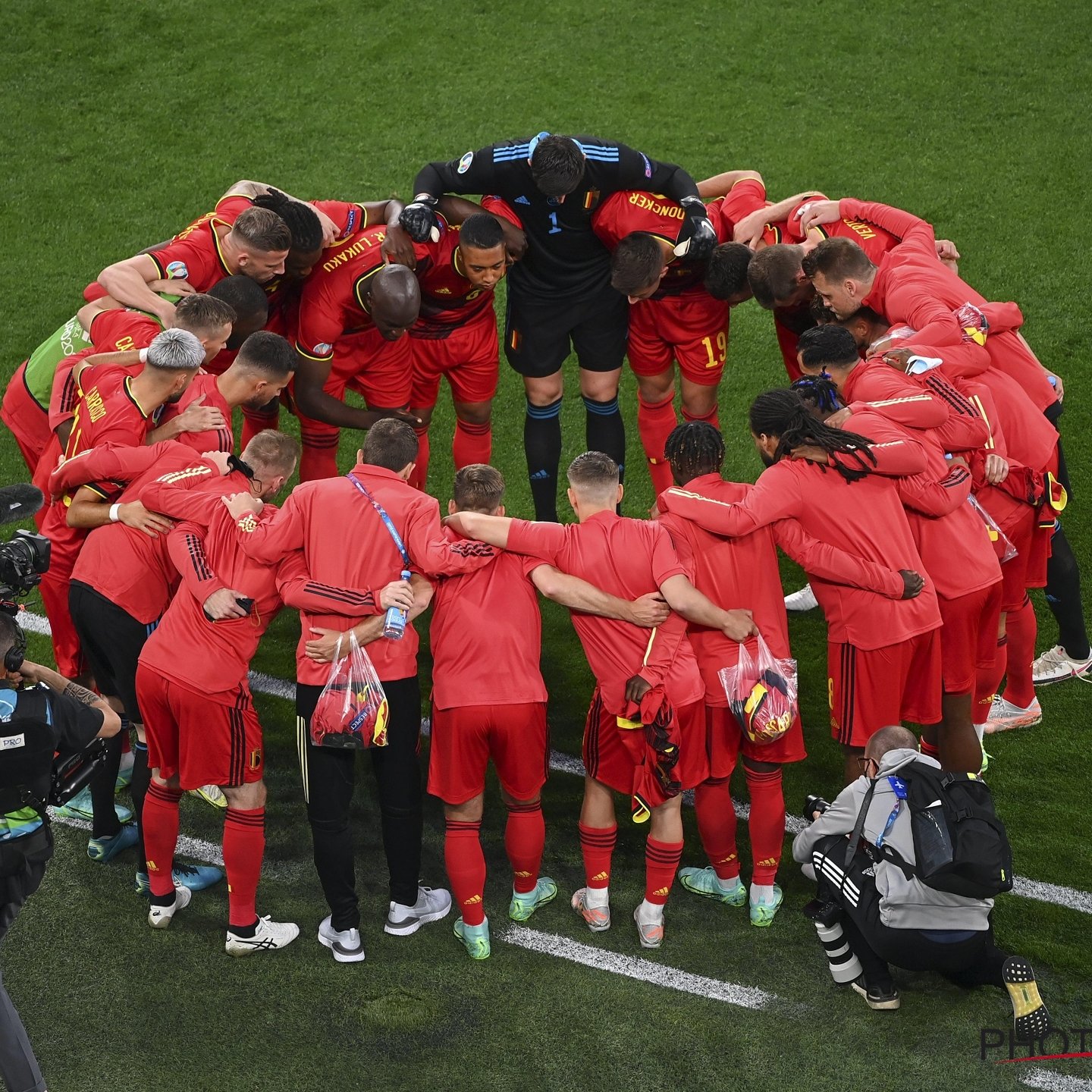 Kasper Hjulmand, Denmark's head coach, has been deeply affected by Eriksen's cardiac arrest. He was vocal in the post-match interview of their game saying how they were not willing to complete the game and wanted to go stay with Eriksen. Hjulman also said that he and Eriksen had been discussing their game against Belgium for over a month. The world was about to see a whole new side of Eriksen as he was planning on playing Eriksen in a completely new formation to catch Belgium off guard, it is a shame we won't be able to watch the magician in action.
OTHER NATIONS SUPPORT CHRISTIAN ERIKSEN
A lot of teams have shown their support for Christian Eriksen in their own ways in this past week of Euro 2020. When Lukaku scored his first goal against Russia just minutes after the Denmark and Finland game, he dedicated his goal to Eriksen, as he ran to the camera and said, " Chris, I love you."
Stefan Lainer dedicates his goal to Christian Eriksen. #AUT pic.twitter.com/XHc1bdZa2i

— EUROs Tweet (@Football__Tweet) June 13, 2021
Stephen Lainer scored for Austria against North Macedonia and after scoring the goal he rushed to the touchline and held up an Austrian jersey with, "Eriksen stay strong" written on it.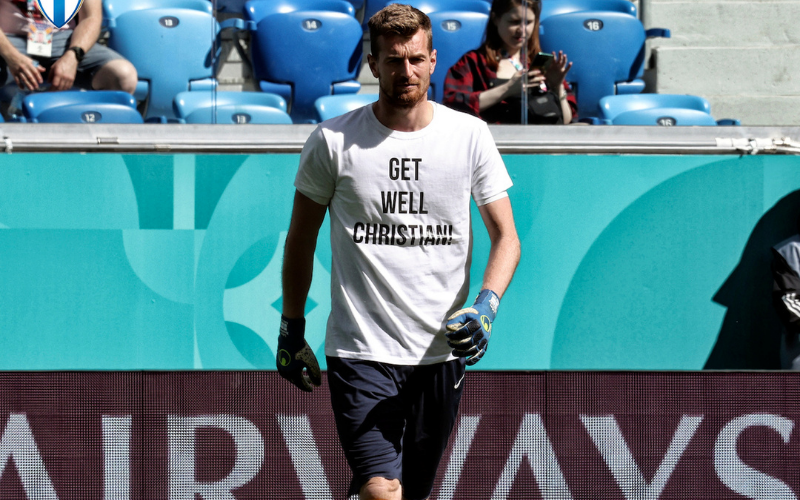 Before their game against Russia, the Finland squad walked out of the tunnel in unison wearing a, "Get Well Christian" t-shirt. A lot of footballers also took to social media to express their love and support for Christian Eriksen.
Chris. I'm sending all my love to you and your family. Stay strong mate. 💙💙

— Harry Kane (@HKane) June 12, 2021
Daley Blind also left the pitch in tears in their game against Ukraine as he himself has been suffering through heart problems in the past. After seeing how Eriksen recovered through everything gave him some confidence and motivated him to step onto the pitch and play for his country.
Daley Blind was in tears after the final whistle of the #Netherlands' 3-2 win over #Ukraine, as he considered not playing after Christian Eriksen's collapse. 'When he encouraged his own teammates to play, is when I decided to play myself'. https://t.co/pK6aC9fTt0#EURO2020 pic.twitter.com/zGkGsR7WvV

— footballitalia (@footballitalia) June 14, 2021
It is beautiful to watch the whole footballing community come together and help a player. In dire times, football takes a back seat and supporters, no matter friends or foes, come together united by the beautiful game. Denmark and Belgium's clash later today is set to be another instance of the same.