Chelsea star Eden Hazard might have been linked with a move to Real Madrid but his fellow teammate Diego Costa wants him to stay put at Chelsea.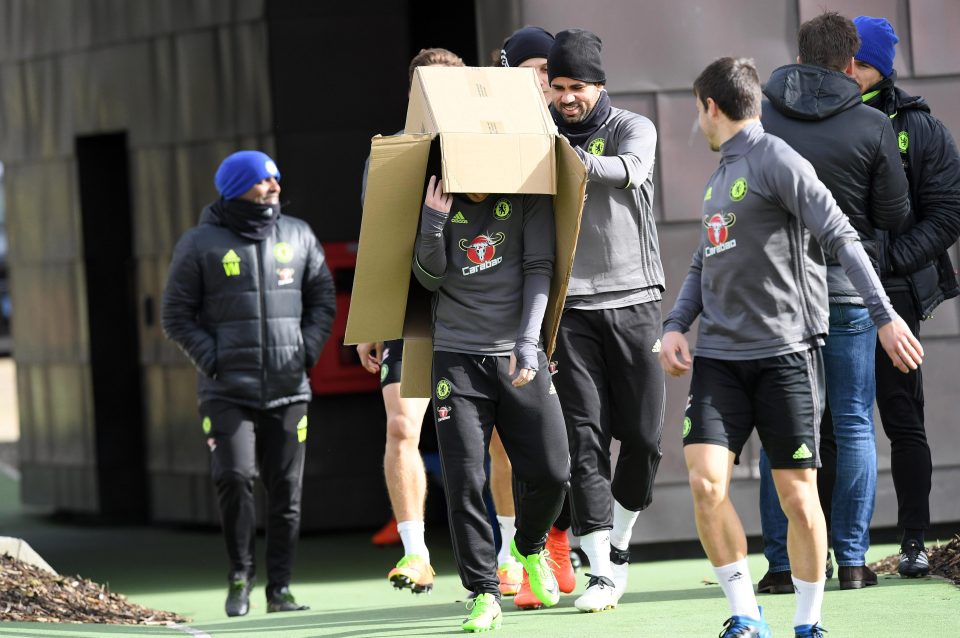 Both Hazard and Costa has displayed incredible form this season under new boss Antonio Conte and guided Chelsea at the top of Premier League table.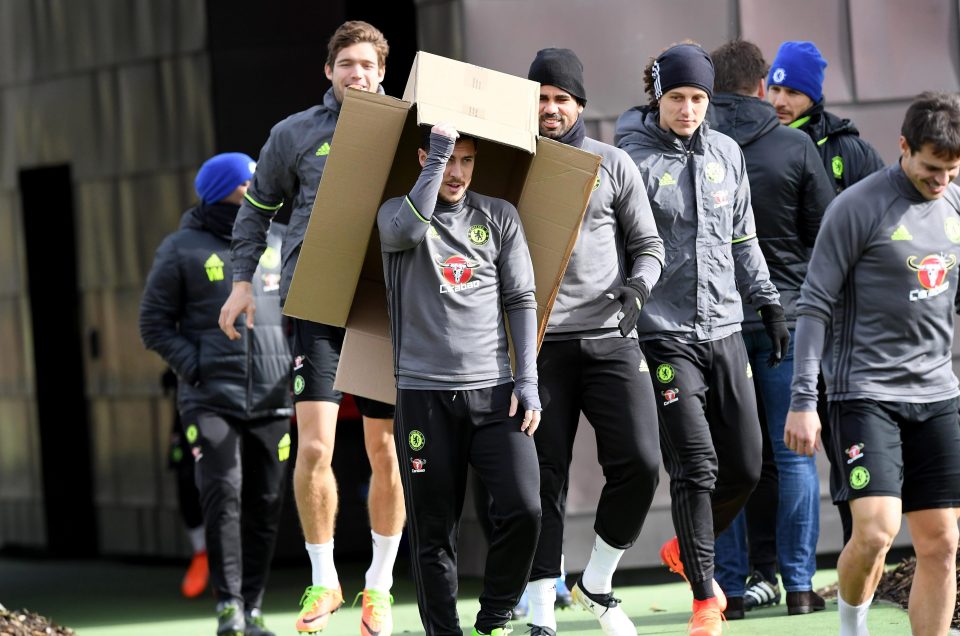 The pair share a strong bond and it was clearly evident as they joked around at Cobham on Thursday.
During the practice session, Costa found a large cardboard box and trapped Hazard into it.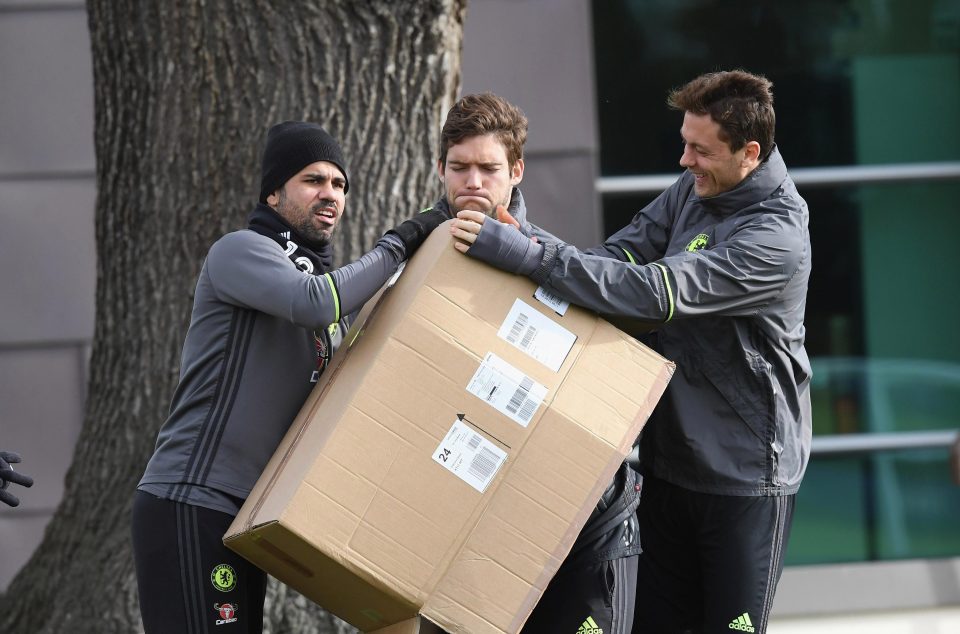 Marcos Alonso and Nemanja Matic also joined Costa in this the silly game as boss Conte watched on with a smile.
With the Belgian's ten league goals helping Chelsea to open up an eight-point lead at the top of the table, Italians hope Hazard goes nowhere.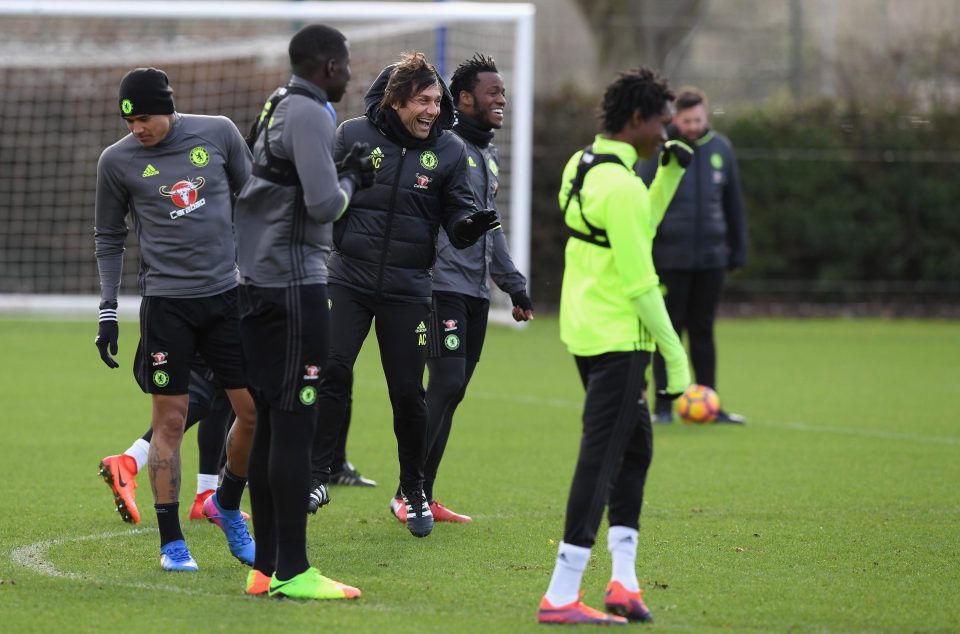 Real Madrid have held talks with Stamford Bridge chiefs regarding the availability of their Belgian star Eden Hazard. There are rumors that the former PFA Player of the Year might be eyeing a move to the La Liga giants.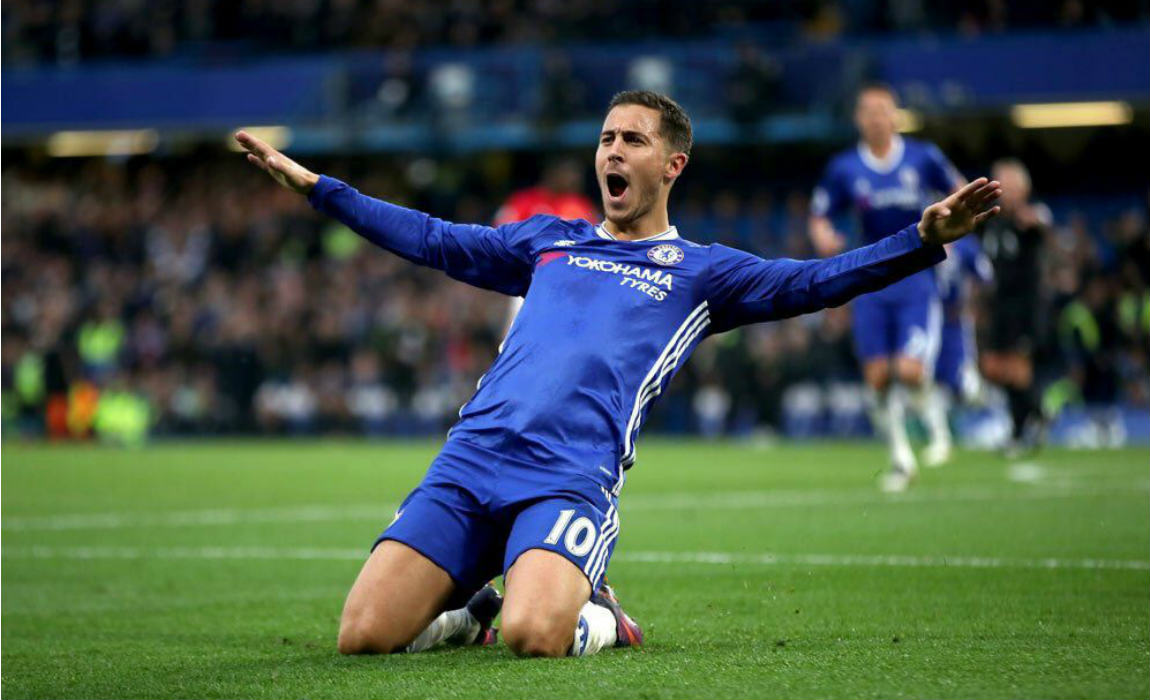 Reports suggest that the La Liga giants are on the brink to reach an agreement over deal for Hazard.
It is not a secret that Hazard admires Los Blancos boss Zinedine Zidane. But it is believed that the Belgian star will face a difficult task if Chelsea marches on to lift the Premier League title.