Spanish star Diego Costa has made it clear to Chelsea bosses that he needs a higher wage packet or he is ready to leave the current Premier League leaders.
The deadly striker has now resumed training with the first-team and is set to start against Hull City on Sunday.
Earlier, Costa had said that he will stay at Chelsea until the end of the season but he will not sign s new deal.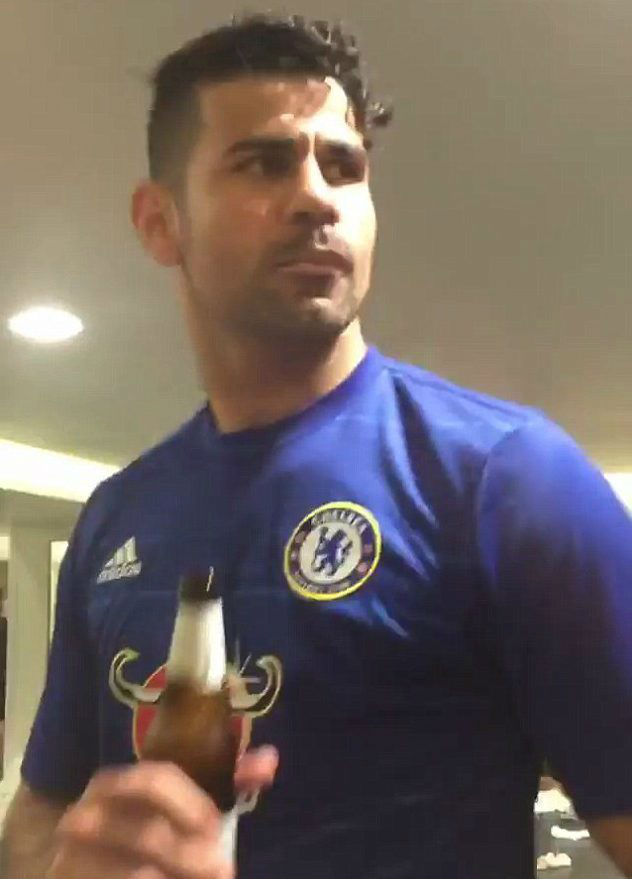 Diego Costa's current contract with Chelsea expires in 2019. The Blues have already offered a tempting wage packet of £200,000-a-week to the Spanish striker in order to convince him for signing a new long-term deal.
Antonio Conte had axed Diego Costa in their 3-0 win over holders Leicester City after the Spanish striker was involved in a training ground tussle with one of his coaching staff, Julio Tous.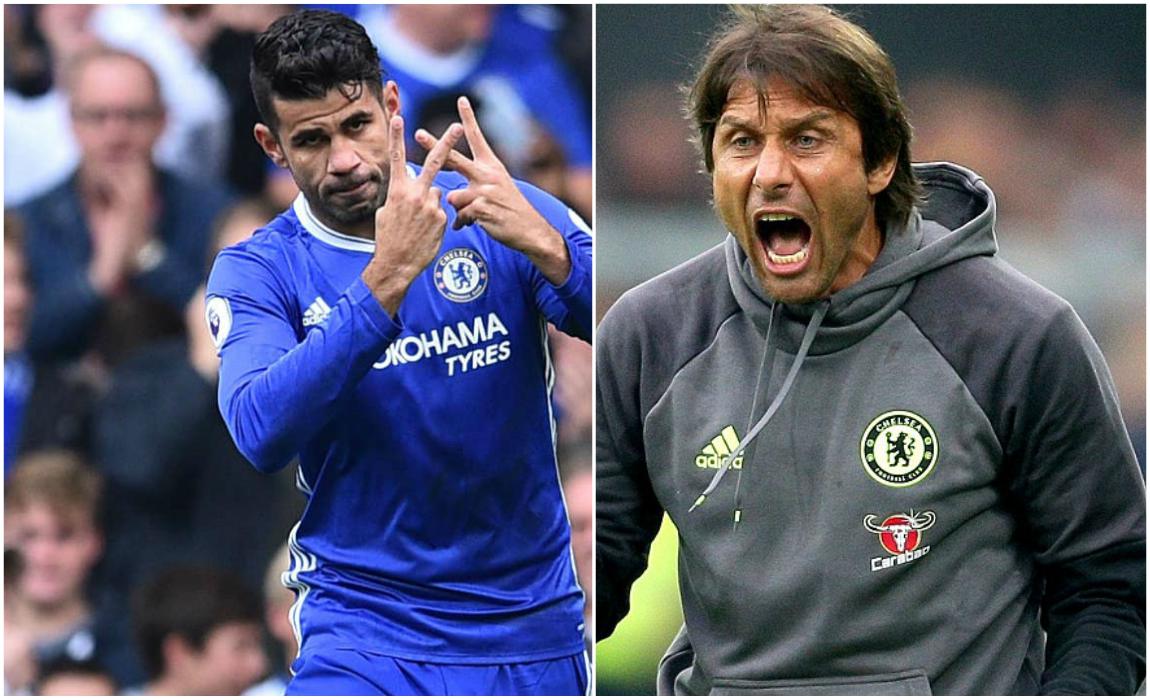 Costa was told to go home and train alone. The Spanish striker was back on the training pitch but he trained on his own as his other teammates were given two days off.
However, now Diego Costa resumed training with the first team squad after a warm hug from Julio Tous following a feisty bust up last week.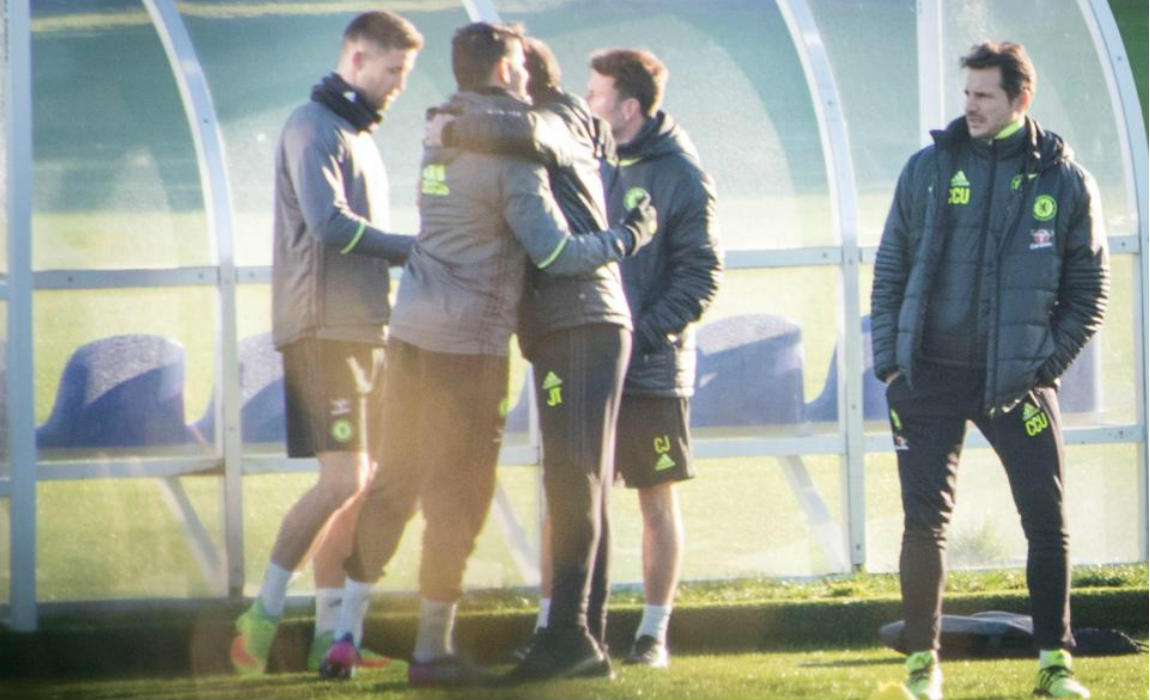 He was welcomed back into the fold by Antonio Conte as he kissed and made up with the ex-Italian International fitness coach, Tous. Diego Costa walked out of the dugout to hold a brief chat with the Chelsea staff.
Meanwhile, Costa was linked to a move back to La Liga linking him to former club Atletico Madrid and giants Barcelona. He has also been linked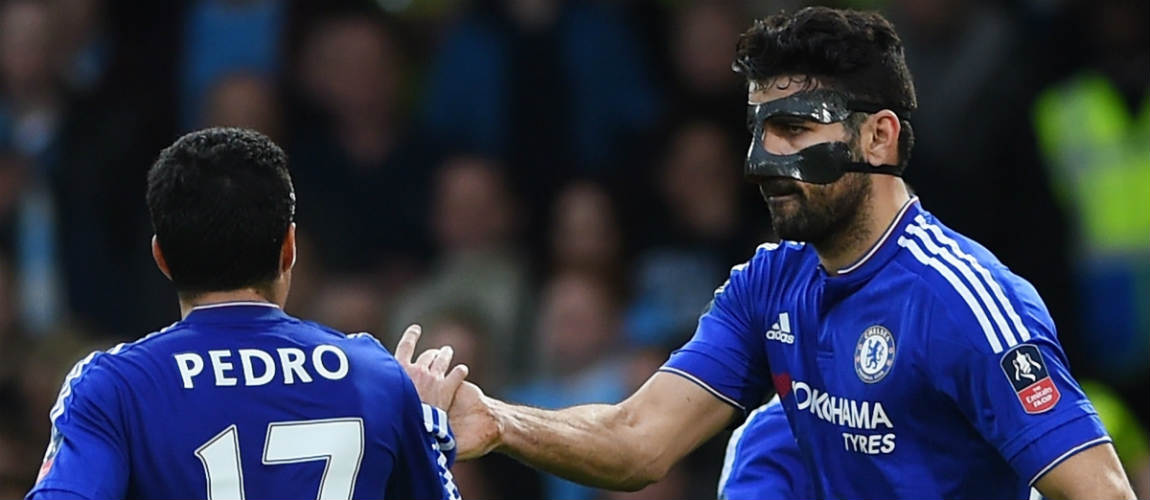 Diego Costa's representatives also received an astronomical transfer offer for the player from the Chinese Super League.
Chinese Super League club Tianjin Quanjian are keen on luring away Diego Costa from the Premier League.
Tianjin Quanjian are ready to offer Diego Costa a whooping wage packet of £30million a year and sources claim that the Spanish striker could make a move to China after the end of this season.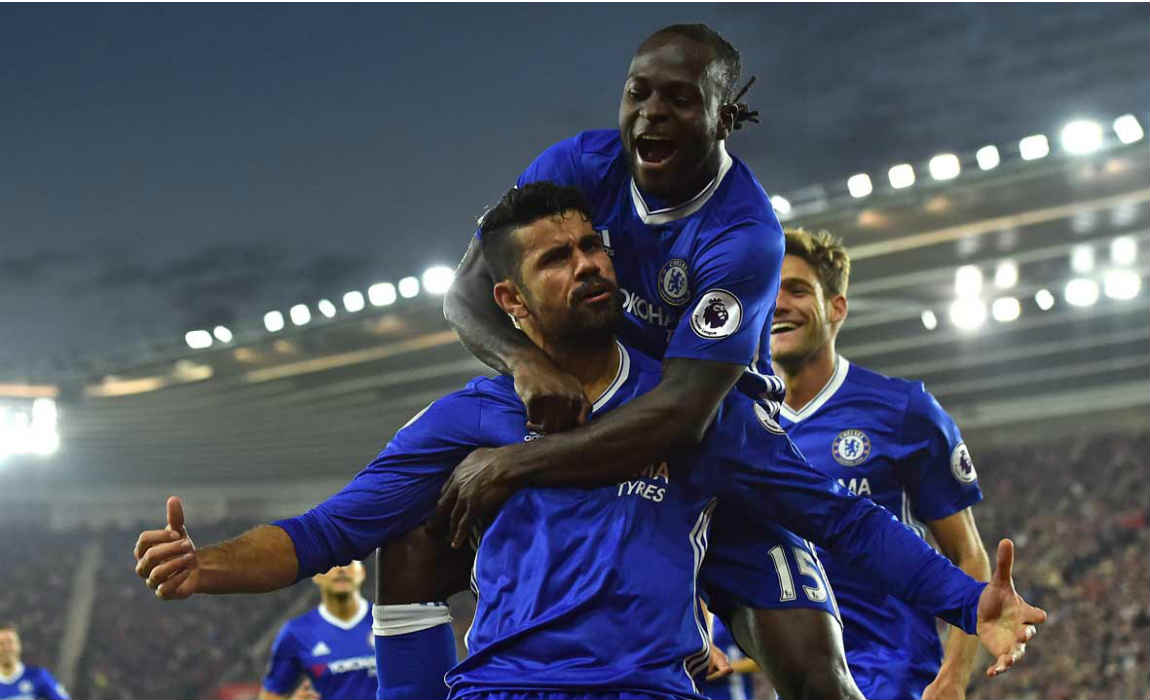 Costa has played a quintessential role in guiding Chelsea to the top spot in the Premier League table, and they are 7 points ahead second placed Tottenham Hotspur.
However, Foottheball understands that Diego Costa has made peace with the club for the time being, only to resume negotiations over a new bumper contract.
Negotiations over a new deal began in November but the Chelsea bosses had stalled all such talks after learning that Diego Costa is interested in a £30million-a-year offer from Chinese Super League club Tianjin Quanjian.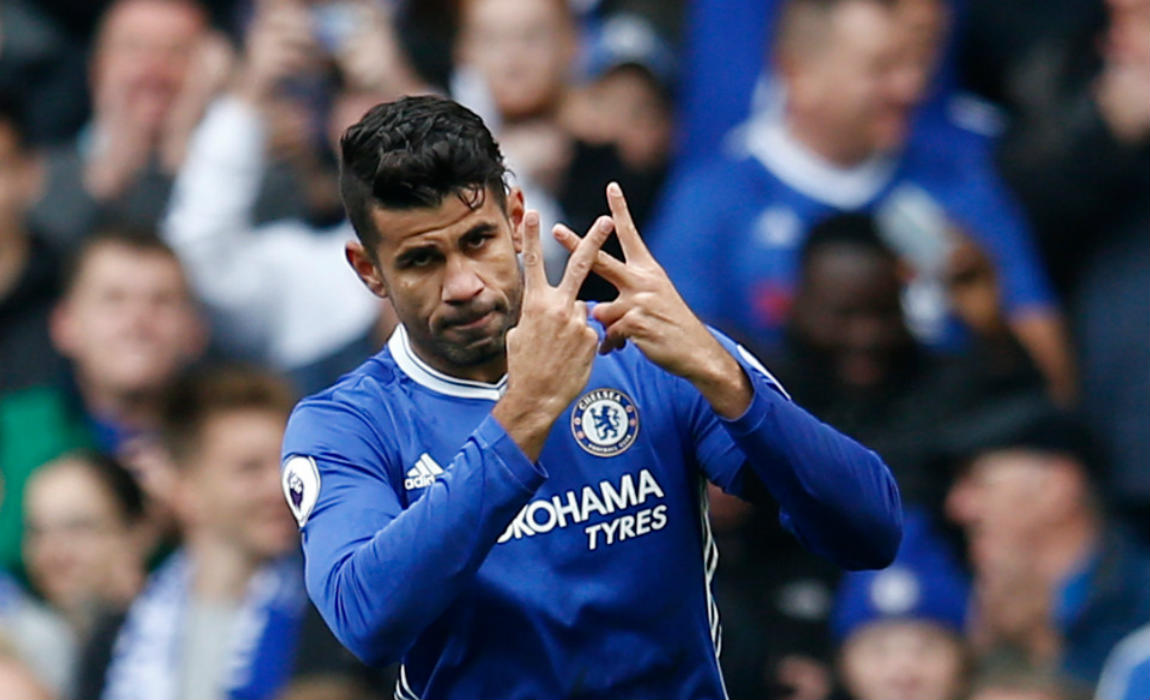 And Chelsea had earlier declared they will not let Costa leave nor they will pay heed to Costa's demand of doubling his wage from £150,000 per week to £300k.
But now after all the peace-making, Chelsea officials are now ready to soften their stance and resume negotiations over a new deal for the 28-year-old striker.
And now it is believed that Chelsea are ready to hike Costa's wage packet up to £225,000 a week on a new five-year deal.