Donald Trump is the President-elect of the United States of America and will take the oath of office in January 2017, becoming the 45th President.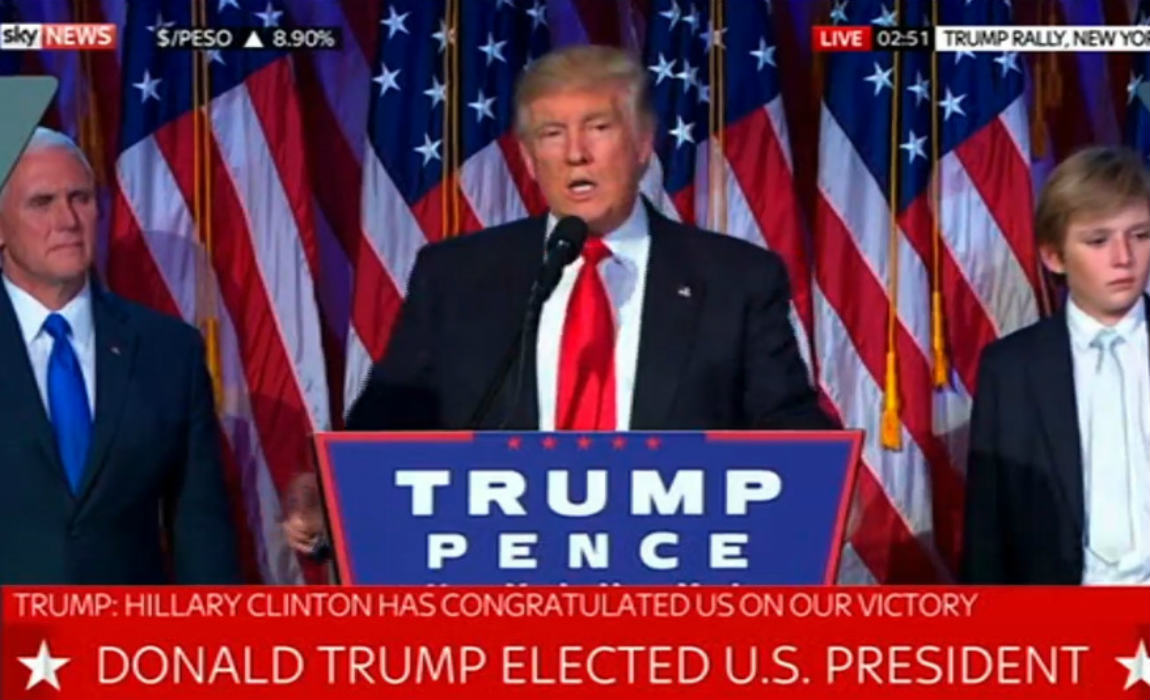 This, after a nasty campaign for over a year, where Trump first won the Republican nomination and then defeated the women who wanted to break the glass ceiling, Hillary Clinton.
Throughout his campaign, Trump was embroiled in an eye-popping slew of racist and sexist remarks as well as charity and tax scandals that offended and outraged many Americans.
This inspired us at FootTheBall to wonder what would have happened if this campaign was fought on a football pitch!
---
IT'S MY WHITE HOUSE!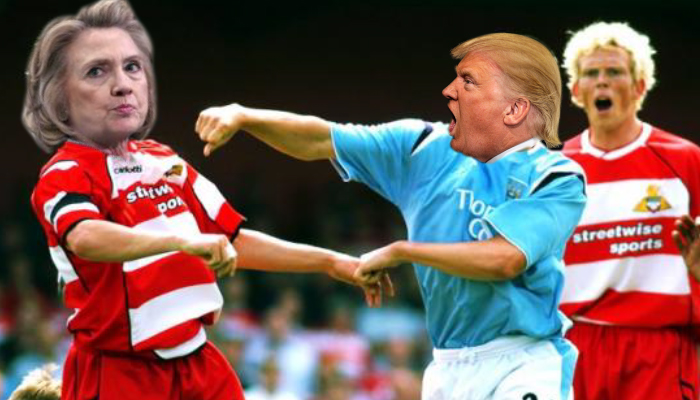 ---
LET THE FIREWORKS BEGIN!!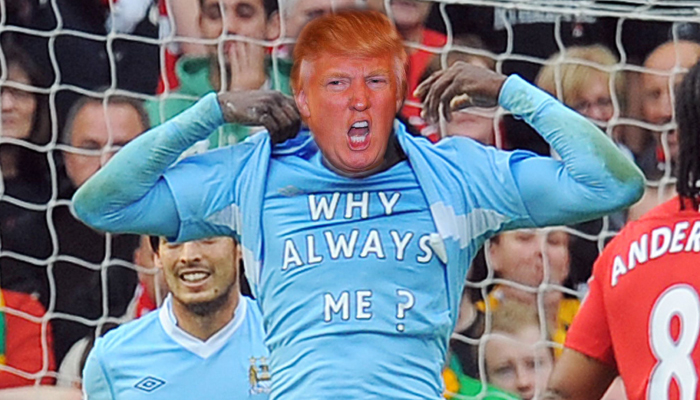 ---
WHERE'S MY B-52?! BEWARE, MEGAN 'UNDERWOOD' KELLY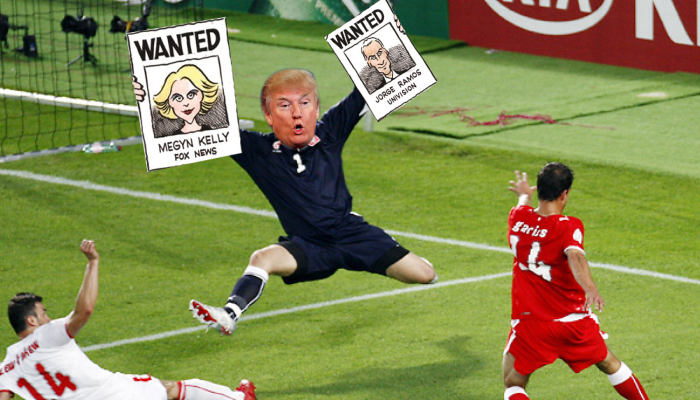 ---
I'M THE SPECIAL ONE, I'M THE WINNER!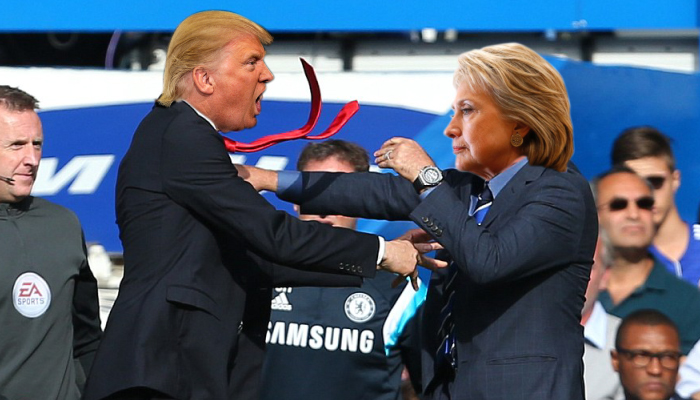 ---
THIS IS A YYYUUUUGGGGEEEE WIN!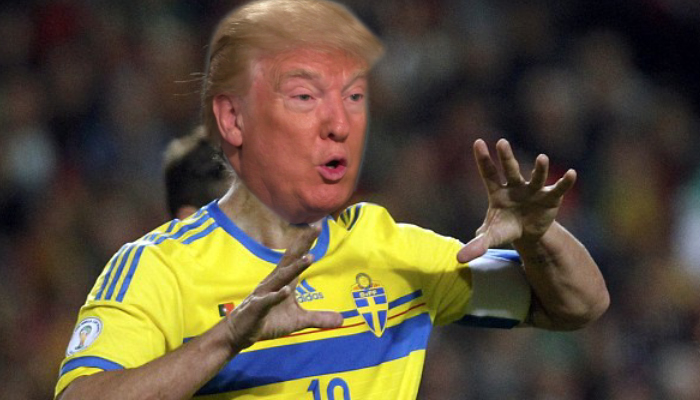 ---
KICKIN' UP A NOTCH? MAKING 'MERICA GREAT AGAIN!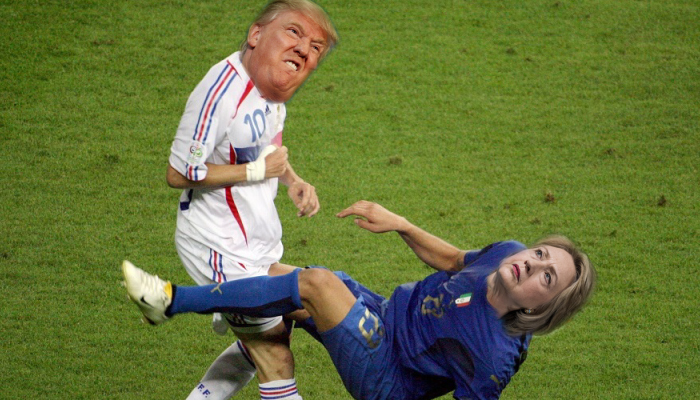 ---
GRABBED 'EM!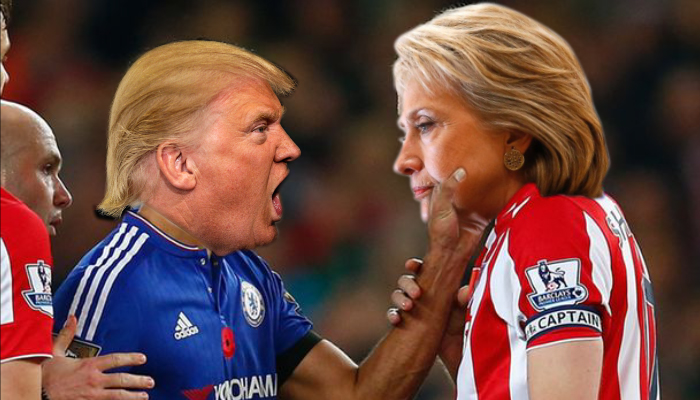 ---
THIS IS ME: DONALD J. TRUMP ??
Born on June 14, 1946, in New York, Trump started his career in his father's real estate firm in 1968 after graduation from Wharton School of the University of Pennsylvania, and was given control of the company in 1971, when he renamed the company "The Trump Organization."
Since then, Trump expanded the business by building casinos, golf courses, hotels and other properties and started marketing his name on a number of building projects and commercial products and services.
He was also famous as a reality television star as the host of his 14-season run "The Apprentice."
Trump announced his presidential candidacy in June 2015, portraying himself as a Washington outsider. The announcement ended his long history of presidential flirtations that started in 1987 and were revived in 2000, 2004, 2008 and 2012 elections.
In his announcement speech, Trump famously said that "I'm really rich," adding that he was the right person to replace the current "loser" to run the country. His campaign slogan was "Make America Great Again."
Though Trump claimed in July 2015 that his net worth was "in excess of" 10 billion U.S. dollars, Forbes estimated that the real estate mogul's net worth stood at 4.5 billion dollars.
Trump drew widespread criticism when he said in his presidential announcement speech that Mexico was sending "rapists" and drug dealers to the United States.
Since then, the New York property developer had repeatedly vowed, if elected, to deport about 11 million undocumented immigrants in the country.
In another outburst of emotional remarks, Trump called for a "total and complete" ban on Muslims entering the United States in the wake of the Paris terror attacks in November 2015.
However, his blunt and sometimes incendiary remarks about Latino immigrants and Muslims never seemed to have taken its toll on his polling numbers.
Trump was officially declared the Republican presidential nominee on July 19 at the Republican National Convention, though he had already secured the spot in May after pushing other party candidates out of the race with a sweeping primary victory in Indiana.
After entering the general election campaign process with Hillary Clinton, Trump continued to draw controversy as news of him evading tax and making rude comments on women made headlines.
Subsequently, views on Trump became polarized among voters, which was further fuelled by him calling Hillary Clinton a "nasty woman" during a televised presidential debate.
As the winner of what was believed to be one of the most negative elections in U.S. history, Trump now must fulfill his campaign promises with action in order to fight off skepticism about his ability to govern.
Trump has married three times, and has five children.
(WITH REPORTS FROM XINHUA)