Avast ye FIFA fans! EA Sports' latest instalment FIFA 17 has released and without further ado, here are all that you should know about the latest path breaking edition.
The Cover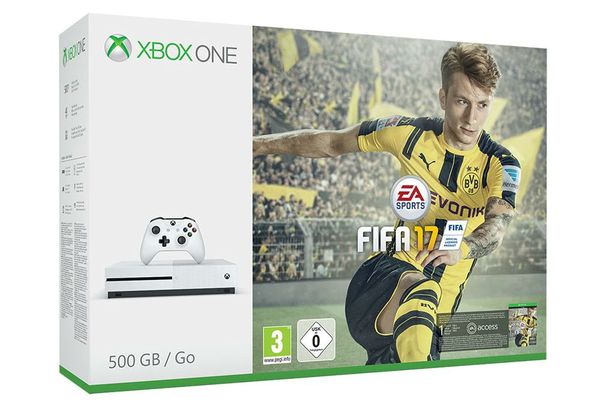 FIFA had already announced the names of the official ambassadors of the game – which includes Chelsea's Eden Hazard, Real Madrid star James Rodriguez, Dortmund forward Reus and Man Utd striker Martial.
However, after a global vote, the majority decided to go with Marco Reus as the new cover boy of the latest instalment. It has been announced that the Borussia Dortmund attacking midfielder would represent the game on all the mainstream platforms.
What's Exciting About The Ultimate Team
FIFA has drawn huge attention over the past few years, after they released the online framework – The Ultimate Team.
The Ultimate Team mode allows you to build the team possible by trading players, who come in card-like avatars that you can exchange with other gamers, buy them or win different player packs after successfully completing the challenges on each stage. Victory in a match gives you three packs, a draw gives you one and a defeat leaves you with none.
The recent development in this mode brings tougher challenges for the gamers, which includes building a squad by roping in players from just two countries and maintaining chemistry over 60. A new FUT "Champions League" like has also been introduced – where gamers would lock horns with each other for in-game rewards and their performances would be monitored through a global leaderboard.
This time gamers can also pick legendary players in their Ultimate Team. There are chances that one might get lucky with Carles Puyol, George Best, Pelle and others – all hidden in different player packs.
However, the legend mode is only available for Xbox users.
All The Hullabaloo About 'The Journey'
The latest instalment from EA Sports introduces a new 'Journey Mode', which features a fictional character, Alex Hunter. The exciting new mode allows you to play as Hunter and complete his journey from a youth player to a club legend.
The new role-play mode allows gamers to play as Hunter and story begins right from his childhood days, moving forward to his first exit-trials as a youth prospect, getting roped in by a club and the rest of the journey where he would document his name amongst the best players in the Premier League.
Tp make the journey more life-like – EA Sports allows you to make every single decision for Hunter through an exciting simulation mode, where you can choose how to react, what to reply and other crucial decisions both on and off the pitch – during player-manager meetings, training sessions, meeting with the agent, speaking to the fellow players, dressing room interactions before games, post-match interviews and all that you can expect.
The Advanced Gameplay
FIFA 17 will be powered by the Frostbite game engine, in order to deliver authentic and true-to-life action.
"Frostbite unlocks a whole new world of possibilities for the FIFA franchise and its fans," said David Rutter, VP and Executive Producer.
Earlier EA Sports had announced that the new instalment – FIFA 17 will introduce all the 20 Premier League managers, who can be seen shouting instruction down the sidelines and working on match tactics during the game.
The new game will offer refurbished attacking techniques, improved artificial intelligence, more true-to-life physical play and an ability to plan set-pieces.
Top 10 Rated Players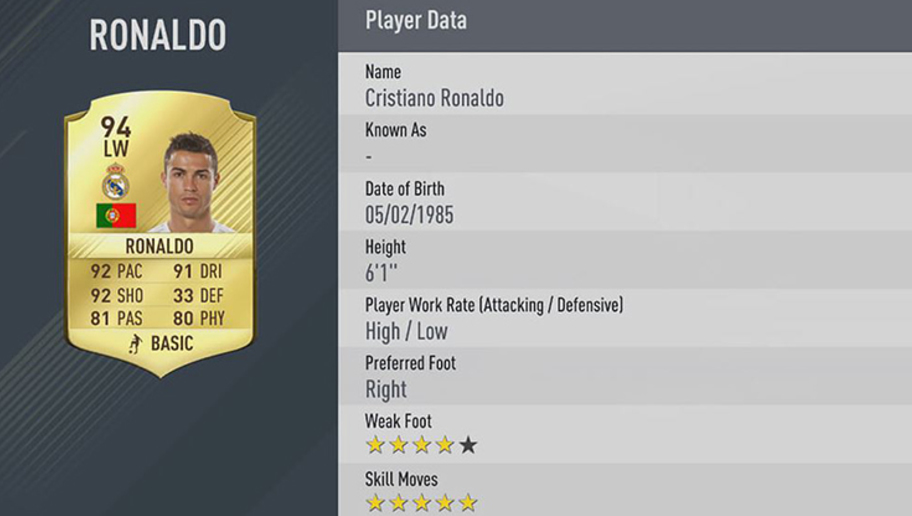 For years Messi has ruled the charts with an overall rating of 94, but the five-time ballon d' Or winner has gone down by a rank with a new rating of 93. Ronaldo makes a major breakthrough this time around and has edged past the Barcelona star and has moved up by one spot with an overall rating of 94 – his highest in the EA Sports FIFA series which places him at No. 1 in the players rankings.
1) Cristiano Ronaldo – 94
2) Lionel Messi – 93
3) Neymar – 92
4) Luis Suarez – 92
5) Manuel Neuer – 92
6) Gareth Bale – 90
7) Zlatan Ibrahimovic – 90
8) Jerome Boateng – 90
9) Robert Lewandowski – 90
10) David De Gea – 90
The Quickest Players
1) Pierre-Emerick Aubameyang (Borussia Dortmund) – 96 PAC
2) Mathis Bolly (Greuther Fürth) – 96 PAC
3) Jonathan Biabiany (Inter) – 95 PAC
4) Hector Bellerin (Arsenal) – 95 PAC
5) Jurgen Damm (Tigres) – 95 PAC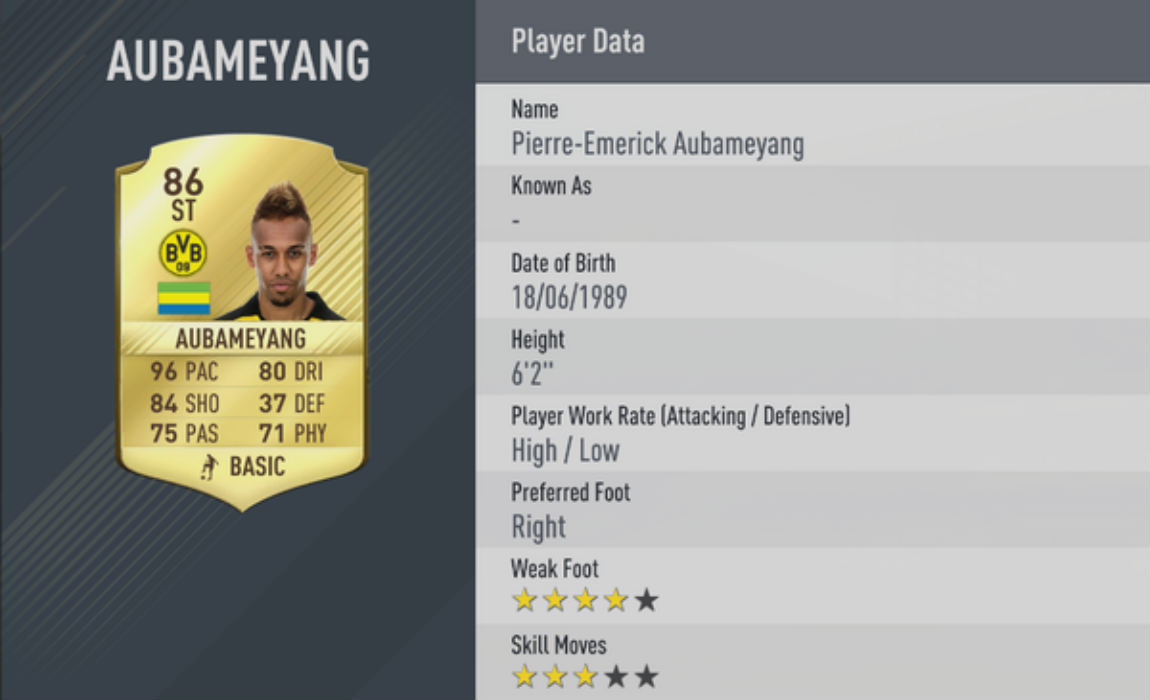 The New installment of FIFA has placed Dortmund's Pierre-Emerick Aubameyang at top with a pace rating of 96
There is no doubt about Aubameyang's lightning pace in the game as in real life even the top-flight defenders of the game would attest to this assessment.
Another lesser known player who shares the same pace rating with Aubameyang is Greuther Fürth's Mathis Bolly.
Notable absentees?
Iceland has been dropped from the game after they failed to reach an agreement with EA Sports over monetary issues.
Iceland did not feature in any of the earlier editions but their incredible performance at Euro 2016 forced EA Sports to make them an offer.
Iceland reached the quarter-finals of the European Championships for the first time in their history after clinching a surprising victory over England.
Review
FIFA 17 is not a complete new model, but the new Frostbite engine and the changes made in gameplay makes it feel like a more exciting and polished version of last year's edition.
However, banking on the newly introduced Journey Mode, FIFA 17 can turn out to be the best sports game ever.