Six years ago Barcelona were cruising to yet another comfortable win at Camp Nou against Getafe in the Spanish first division. The Blaugrana had already scored a mammoth five goals in an eventual 6-0 win against the club from the Spanish capital.
Blessing your timeline with the man of the moment! 👋 pic.twitter.com/PfX4wbXcFV

— Norwich City FC (@NorwichCityFC) April 30, 2021
All this was pretty routine for the Catalan club – winning by outrageous and unbelievable scorelines against the minnows of the Spanish league. For one 18-year old on the pitch, however, there occurred an event that seldom happens in the life of a football player.
MESSI'S PROPOSAL TO EMILIANO BUENDIA
Arguably the greatest football player of all time, Lionel Messi approached Emi Buendia as the two were coming out of the players' tunnel and tried to convince him to represent his native Argentina on the international stage.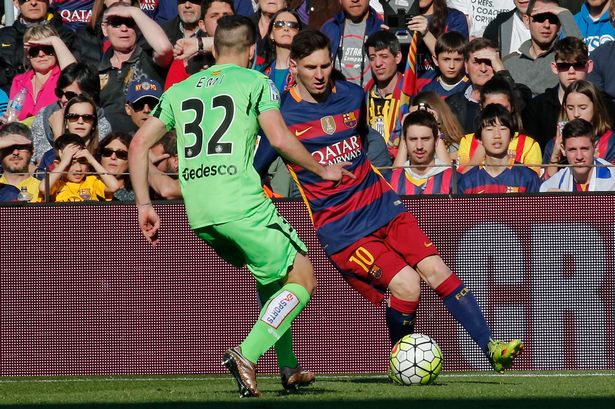 "I maybe did something good to impress him," Emi Buendía said, smiling. "He asked: 'What do you want to do? Do you want to play for Spain or Argentina?' Quickly I said: 'Of course I want to play for Argentina. I want to play with you – it is a dream".
BUENDIA SHINING FOR NORWICH CITY
The current Norwich City player had already made an appearance for Spain at the youth level at that time, but was ultimately persuaded by the Barcelona captain to don the colours of La Albiceleste instead of La Roja.
Buendia has since gone on to play for the Argentina U20 side three times, scoring a goal in the process and hopes that this summer he will earn a call-up from Lionel Scaloni for his native Argentina.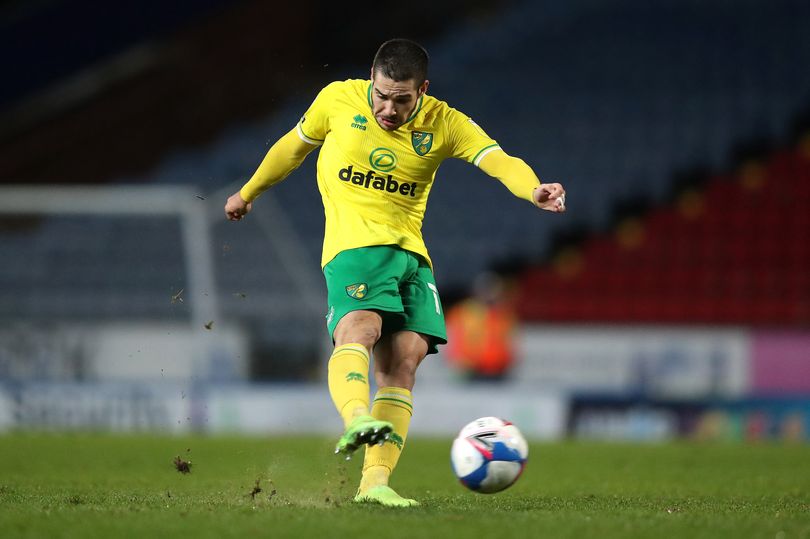 "The target this year was to be back in the Premier League, so that one is achieved, but everyone wants to play for his national team," said Buendía. "It would be something very special for me. I work every day to try to be better and to try to get this chance to represent my country".
He has been phenomenal for Daniel Farke's side this season – scoring fourteen goals and registering a league-high sixteen assists for the Canaries. The Argentine has also attracted interest from fellow English club Arsenal and the Spanish giants Atletico Madrid.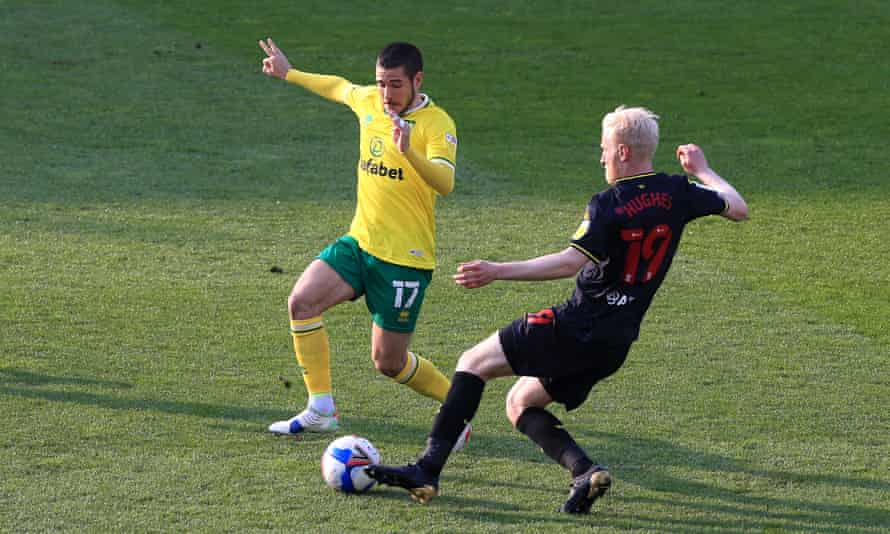 His stupendous performances for Norwich City have rightly earned him Norwich's Player of the Season accolade and the Championship Player of the Year crown, but he has something more than his cool and calm composure and his pinpoint finishing that benefits the Canaries week in and week out.
"It is something that is in my football; it has been in my blood since I was young. I always liked to score goals and give assists to my teammates but I always like to help out in defence and always go to tackle because it's a good feeling when you get the ball back and you can go to attack again. I just enjoy it and sometimes I can help the team in these times".
THE BUENDIA-PUKKI CONNECTION
This season, like in the past few years, he has linked pretty well with Norwich's Finnish forward Teemu Pukki. The bond that the two have developed over this season can be termed, and rightly so, as 'telepathic'. So much so that Buendia can thread a long ball to Pukki without even having to look up to find the 31-year old on the football pitch.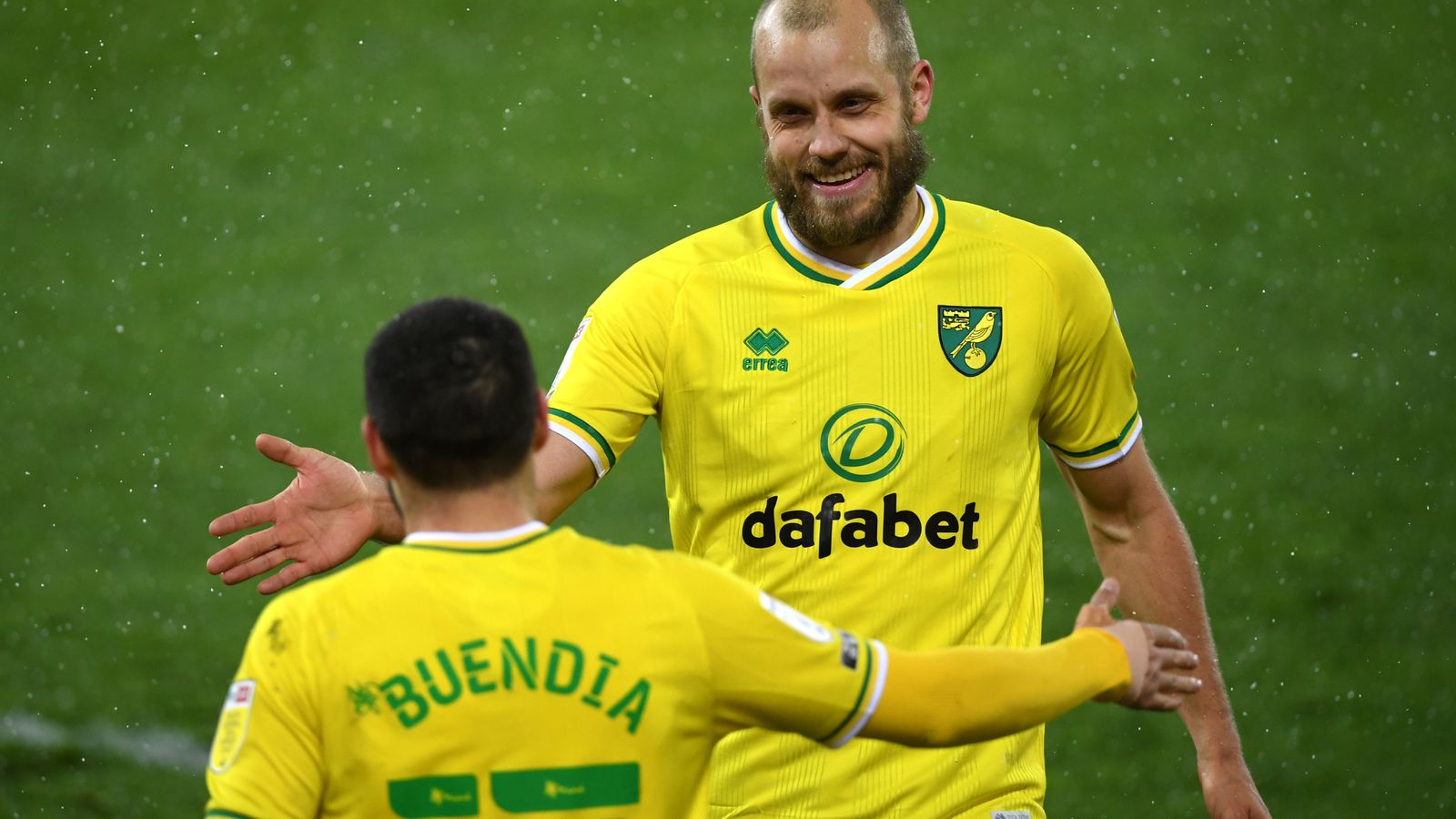 "Yes, sometimes without looking at him, I try to know every time where he is. I think we are playing for years, in my case, together with some players. I know how it works with everyone. For example my connection with Teemu is something special. When I have the ball, I just know he is running in behind to get the ball. Also with Maxi [Max Aarons] on the right wing. Those connections can make the difference in games".
And the future definitely looks bright for the 24-year old – with Norwich City qualified for the Premier League and Buendia all set to get his first call-up for the senior squad of Argentina this summer at the Copa America 2021. Expect him to shine at the both the continental tournament and perhaps the most competitive football league on the planet next season as the Canaries prepare to give a good account of themselves.