Portugal lock horns with France in the final of the Euro 2016 at Stade de France on Sunday.
Euro 2016 Recap
#Euro2016Final: Who will emerge victorious in the battle of titans? #PORFRA | #Vote to win Euro Special Edition Mugs

— FootTheBall (@FootTheBall) July 10, 2016
Portugal reached the last 16 as one of the best third-placed teams in the group stage with 3 points from 3 matches. Portugal had a disappointing start to their campaign as they were held to a 1-1 draw against Iceland in their opening fixture and failed to secure a win in their next two matches which includes a goalless draw against Austria, followed by a thrilling encounter with Hungary where Real Madrid star Cristiano Ronaldo scored twice as Portugal came from behind twice to pull off a 3-3 draw against Hungary.
Portugal reached the sem-finals for the fifth time in seven appearances as Ricardo Quaresma scored the winning penalty against Poland. Both the sides were deadlocked at 1-1 after the extra time. Jakub Blaszczykowski's spot kick was saved by Rui Patricio and Ricardo Quaresma fired home to seal the victory 5-3 over Poland in the quarter-final.
In a high-octane semi-final Cristiano Ronaldo scored one and assisted Nani for the second as Portugal outplayed Wales 2-0 to reach the finals of Euro 2016 on Wednesday.
France had a flying start to their Euro 2016 campaign on home as they finished top in Group A to qualify for the last-16. The Les Blues started with a 2-1 win over Romania in their opening group stage game followed by a comfortable 2-0 victory over Albania in the second. The Host were held to a goalless draw against Switzerland in their final group stage game, but with 7 points from 3 matches they finished at the top of Group A to storm into the last-16 of Euro 2016.
Antoine Griezmann scored twice to help hosts France beat Ireland 2-1 and reach the quarterfinals of European Championship. Hosts France outplayed braveheart Iceland 5-2 in the quarter-finals where Giroud scored a brace along with goals form Pogba, Payet and Greizmann sealed their spot in the semi-final against the Germans.
Atletico Madrid forward Antoine Griezmann scored twice to send hosts France into the Euro 2016 final by beating ruling world champions Germany 2-0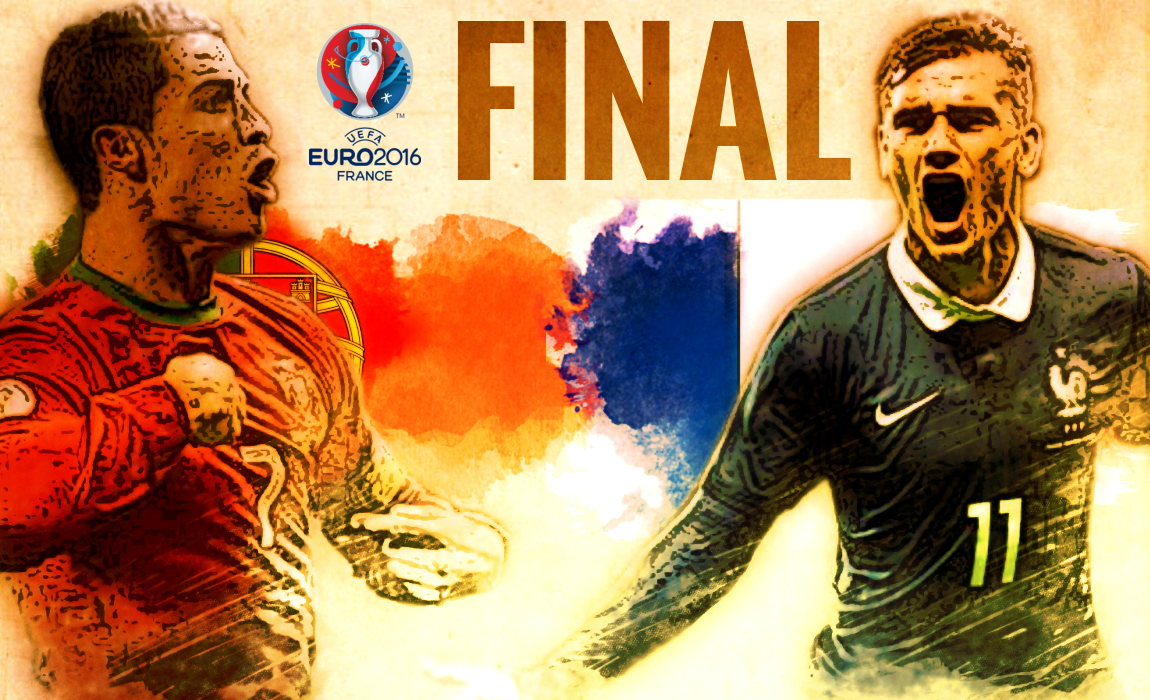 All Eyes On Ronaldo And Greizmann
Portugal have reached the finals of the European tournament for the second time in their history and it is believed that the heartbreking 0-1 loss to Greece still haunts the players and the entire Portuguese nation.
When asked to comment on the their soul scorching defeat against Greece in the Euro 2014 final and what implications that could have on their mind set, Ronaldo said that the players are confident of turning the tables this time around and will give their best to become the European champions.
"This is different. I was 18, that was my first final. My debut. Now 12 years have gone by and now we are going to play another final. I am very proud of that. I have always dreamed of winning for Portugal, I hope it is our turn now," the 31-year-old said.
"I am very confident and I believe that all these boys deserve it. I deserve it, Portugal deserves it, the fans deserve it — every single Portuguese person deserves it. They've been amazing supporters," he added.
"We've yet to win anything but it's the final. I don't think many people thought that Portugal would make it to the final, but we are there. That fills me with pride, I am very happy. Now we have to get ready for Sunday and we want to make this dream true."
Ronaldo's opener against Wales saw him equal Michel Platini's record of nine European Championship goals.
"Record-breaking is something very nice. I have broken many records before and I am still breaking records for club and country, but this all comes naturally and the crucial thing was to reach the final," he said.
"I've always dreamt of winning something for Portugal and now it's just one step away. Dreaming is free so let's keep dreaming."
France have won the European tournament in 1984 (after defeating Spain) and 2000 (after defeating Italy) and they are yet to defeated in the on-going Euro 2016.
Griezmann, 25, has scored six goals in Euro 2016 to be the top favourite for the Golden Boot.
"Scoring goals is nice but I'm nowhere near Platini," Griezmann said. "I hope I can get closer to him. Playing a final is great but it's winning it that counts."
"This is the result of a group, and of a lot of hard work from the staff," he said. "Now we're in the final and we want to lift that trophy.
"We are very happy but there is still one match left. We have to keep our feet on the ground and from tomorrow, let's prepare for this final."
'I am so emotional, to see the togetherness in the team,' he concluded.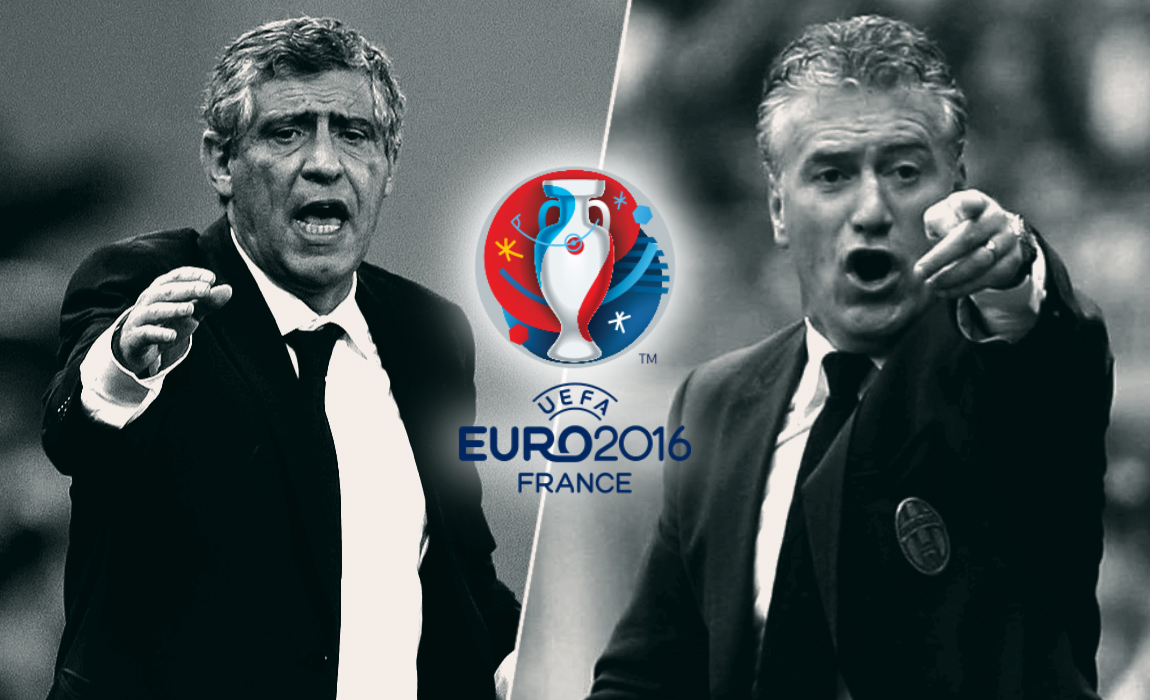 What Managers Say?
Fernando Santos, Portugal
"I've said before that our objective was to play in the final and win it. We have great belief because we want to make the Portuguese people happy. We want to give them something to celebrate."
"I don't think there's any point discussing the France team. Everyone knows them very well. Right from the beginning I've always said there would be three favourites to win this competition: France, Spain and Germany. And then there were other contenders, including Portugal, who could perhaps also win it."
"If we have to pay attention to individuals then we would have to worry about everyone – I would have to list every single name in the France team. They have well-known, top-quality players who play at big teams around the world. Of course, every individual player can make the difference, but Portugal also have a strong team with individual match winners."
"I've said many times how much I appreciate and am grateful for all the support we've had every day, not only at the stadiums but on the way there and at Marcoussis [the Portugal training base]. Tomorrow we will need them even more."
Didier Deschamps, France
"We have this opportunity to become European champions. Whether you're 18, 20 or much older, there's a chance to win a title and we need to seize it without thinking about what might happen in the future. The players know they're privileged to be playing the UEFA EURO 2016 final at home in Paris."
"We haven't had a chance to work on tactics since the semi-final. It's all been about recovering from that match, but I'm confident my players will be ready for this huge game."
"My win as a player in 2000 belongs to the past. This is their story. I'm a part of it, of course, because I'm the coach. I use it to my advantage, the fact I've won major competitions as a player; that helps me, but I never talk about the past. What matters now is the present and the future."
"Portugal have a lot of quality and it's no accident they're here. Like us, they were criticised at the start of the tournament. Like us, they are now in the final. They are an experienced team who can alter their system to deal with opponents. Their defensive triangle is solid. They don't try to win the ball back high up the pitch, but try to break quickly with their two quick players up front."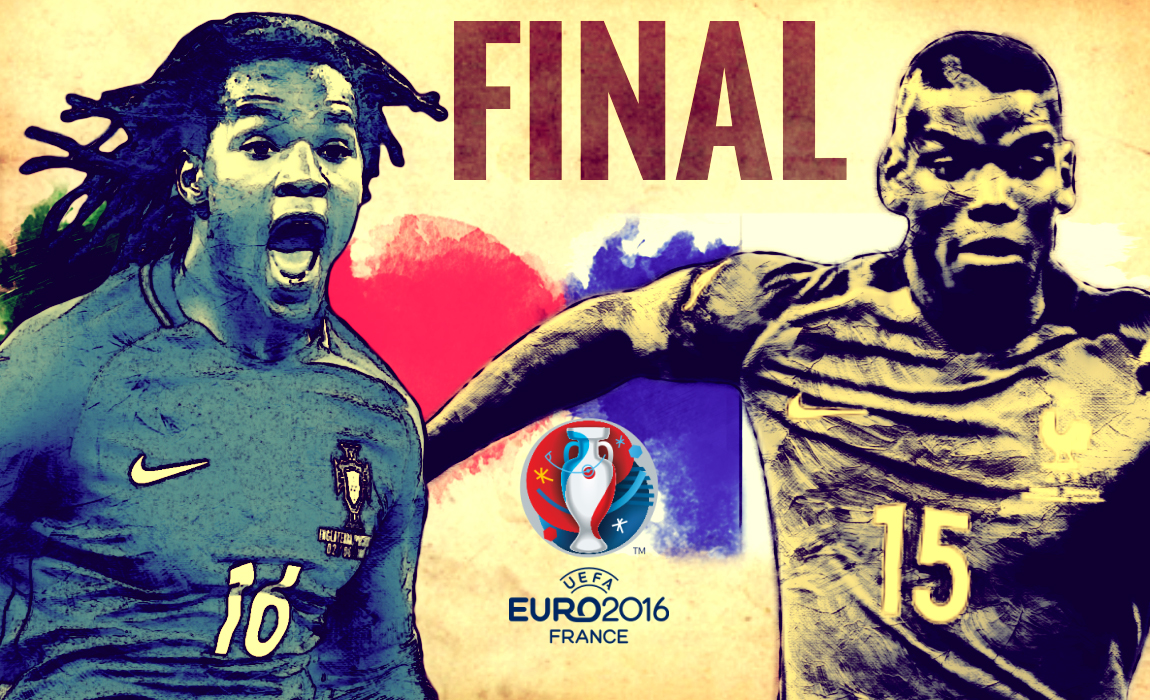 Key Opta Stats
The high-octane final will be the fourth meeting between Portugal and France in a major tournament. The French side have won the previous three, all in semi-finals (EURO 1984, EURO 2000, World Cup 2006).
France have won their last 10 head to head encounters with Portugal, their second best performance against any team after their 13 consecutive wins against Luxembourg.
Portugal's last victory over France was in April 1975, in a friendly (2-0). They have managed to score only one goal in their last 4 encounters with France, a penalty by Ricardo Quaresma in October 2014.
Portugal have reached the finals of the European tournament for the second time in their history and it is believed that the heartbreking 0-1 loss to Greece still haunts the players and the entire Portuguese nation.
Portugal have played the most games in the history of the European Championships without ever winning the tournament: 34 games, but still without a trophy.
Ronaldo's opener against Wales in the semi-final saw him equal Michel Platini's record of nine European Championship goals.
Griezmann, 25, has scored six goals in Euro 2016 to be the top favourite for the Golden Boot.
Cristiano Ronaldo has played in more games than any other player at the European Championships (20). None of his three goals and two assists at Euro 2016 have come outside the Parc Olympique Lyonnais.
Clocked at 32.8km/h, Kingsley Coman is the fastest player at Euro 2016.
Hosts France are aiming to become the first country to win their first three Euro 2016.
Portugal have conceded only one goal in their last five knockout games at the European Championships, it was against Poland in this year's quarter-finals.
11 of France's 13 goals at EURO 2016 have been scored from the 42nd minute onwards.
Team News
Portugal
Pepe has been passed fit for Portugal's Euro 2016 final clash against France on Sunday after returning to full training.
Pepe has been declared fit for Portugal's high-octane Euro 2016 final clash against France  on Sunday, after he completed the training regime.
William Carvalho is expected to make a comeback after missing the semi-final due to suspension.
Possible XI: Rui Patricio; Cedric, Fonte, Pepe, Eliseu; Mario, Sanches, Moutinho, Silva; Nani, Ronaldo
France
France have no injury concerns or suspensions and it is expected that Deschamps will stick to his winning squaad.
Possible XI: Lloris; Sagna, Rami, Kolscielny, Evra; Matuidi, Pogba; Payet, Greizmann, Sissoko; Giroud.