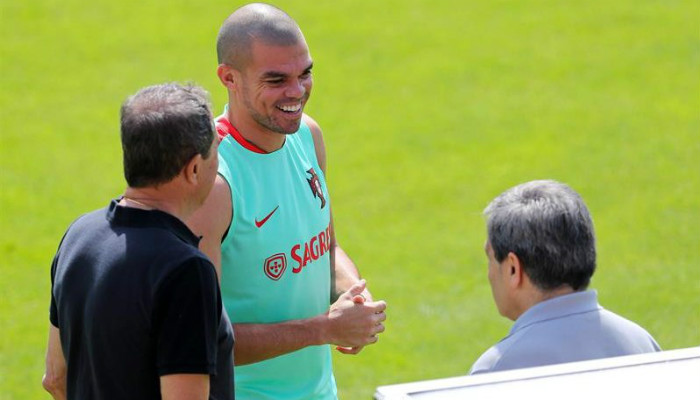 Defender Pepe trained separately on Friday while doubts remain about his participation at the Euro football championship final against France here on Sunday.
1. In the euro 2016 semi-final between portugal and wales (2-0), the real madrid defender missed due to a thigh injury.
2. Pepe worked with portugal physiotherapist Antonio Gaspar, who is trying to recover the key player before the final.
3. The remaining 22 players of portugal trained normally.