The FA are set to probe deeper into the fallout between Manchester City and Chelsea players after their clash at the Etihad Stadium on Saturday.
Sergio Aguero and Fernandinho were shown red-cards for their outrageous behavior in the brawl that started after Kun made a horrendous double leg challenge on Chelsea defender David Luiz.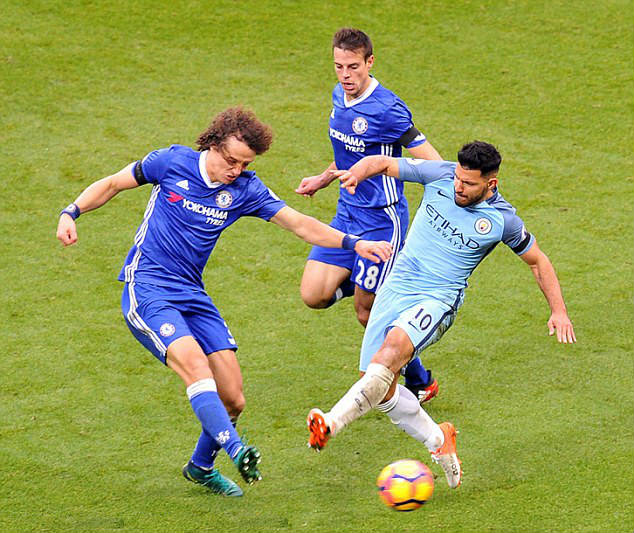 Cesc Fabregas was also booked by the referee who gave the Chelsea play-maker a yellow card for his involvement in the injury-time fight.
Fabregas was trying to resolve the situation and gave Fernandinho a friendly tap on the cheek, which the City player took offense to and grabbed Cesc's throat before shoving him over the advertising hoarding.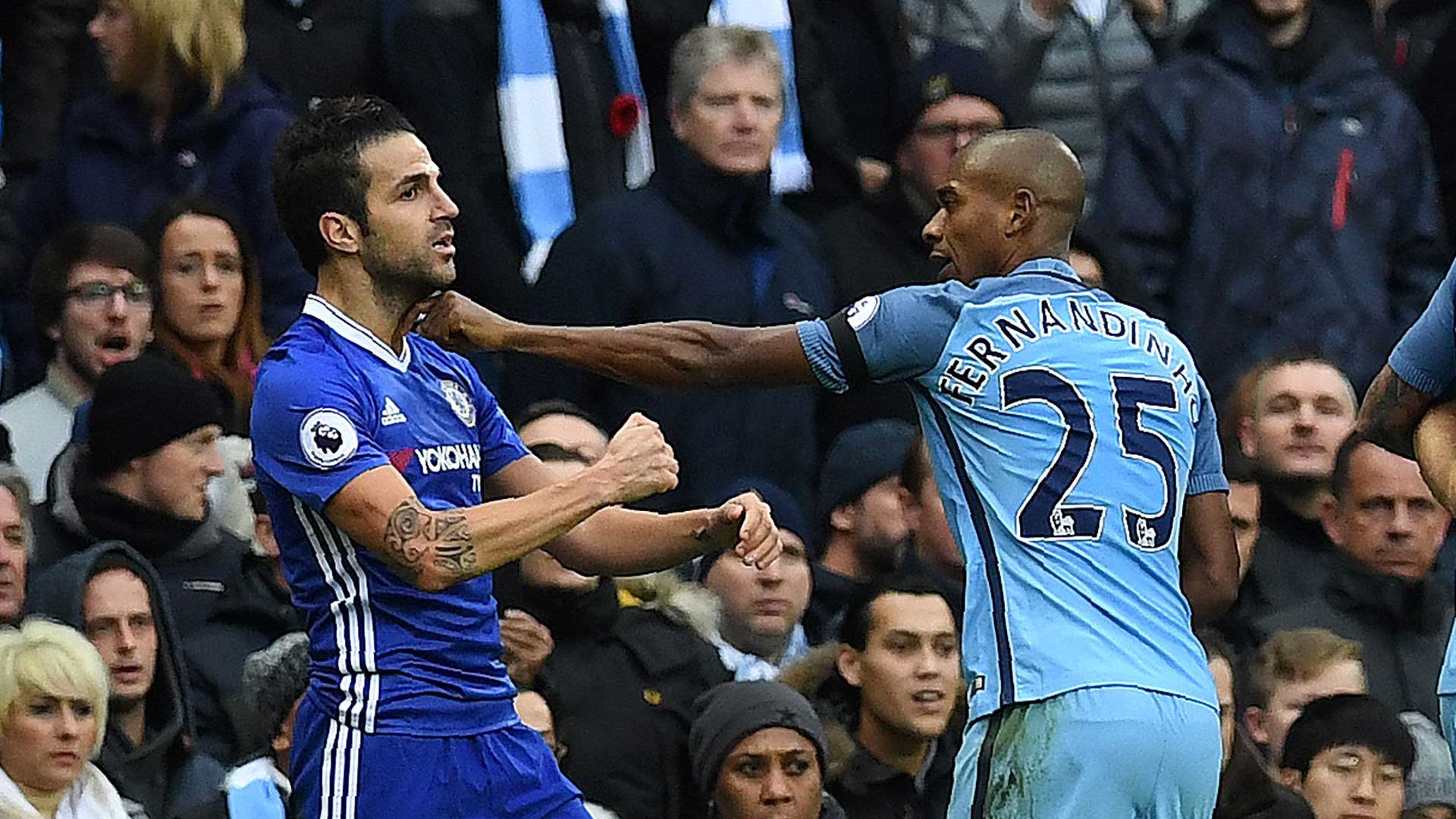 However, now the latest reports suggest that if referee Anthony Taylor's report doesn't mention Fabregas' slap then the FA will likely set-up a panel of three former referee's to take a look into the matter and the Blues midfielder could also receive a red-card.
Chelsea were fined £375,000 earlier this year after the brawl between Chelsea and Tottenham players in the title deciding game of the 2015/16 season.
The bizarre two-footed challenge by Aguero has been branded as 'a crazy tackle' by Luiz's Chelsea team-mate Gary Cahill.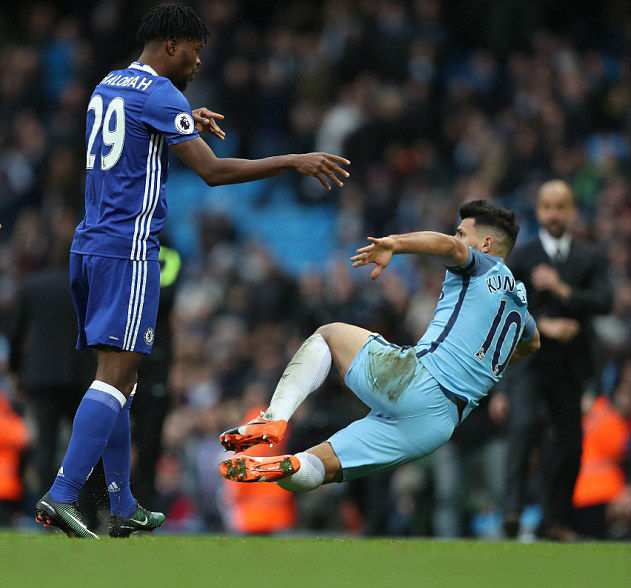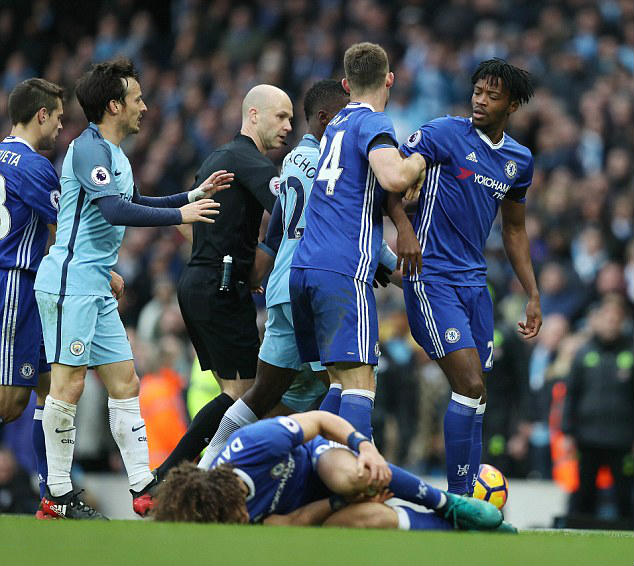 Aguero will most likely be serving a four-game ban – having been already sent-off once this season for elbowing West Ham defender Winston Reid.
While, Fernandinho will likely get a three-match ban, even though he shoved Fabregas into the crowd and grabbed his throat.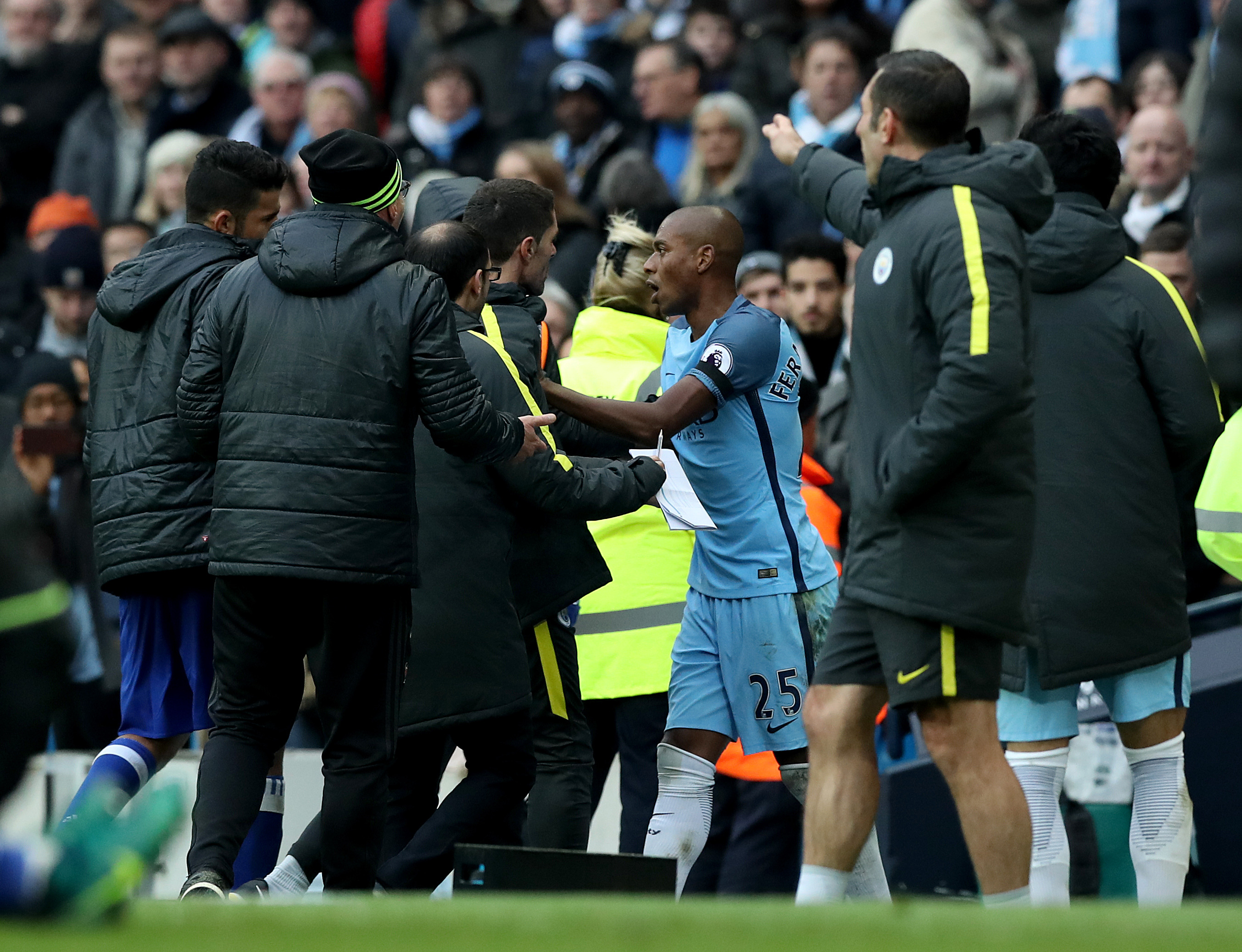 The Brazilian had to be taken away from the scene and still kept infuriating the scene.
However, Fabregas has been booked by Taylor and if the referee confirms that he was booked for slapping then the FA will have to drop the matter.
What makes the matter worse for FA is that they handed Chelsea striker Diego Costa a three-match ban for hitting Arsenal's Laurent Koscielny last season, and if the FA fail to take strict action against Manchester City players then that will further Chelsea's agony of the FA being biased.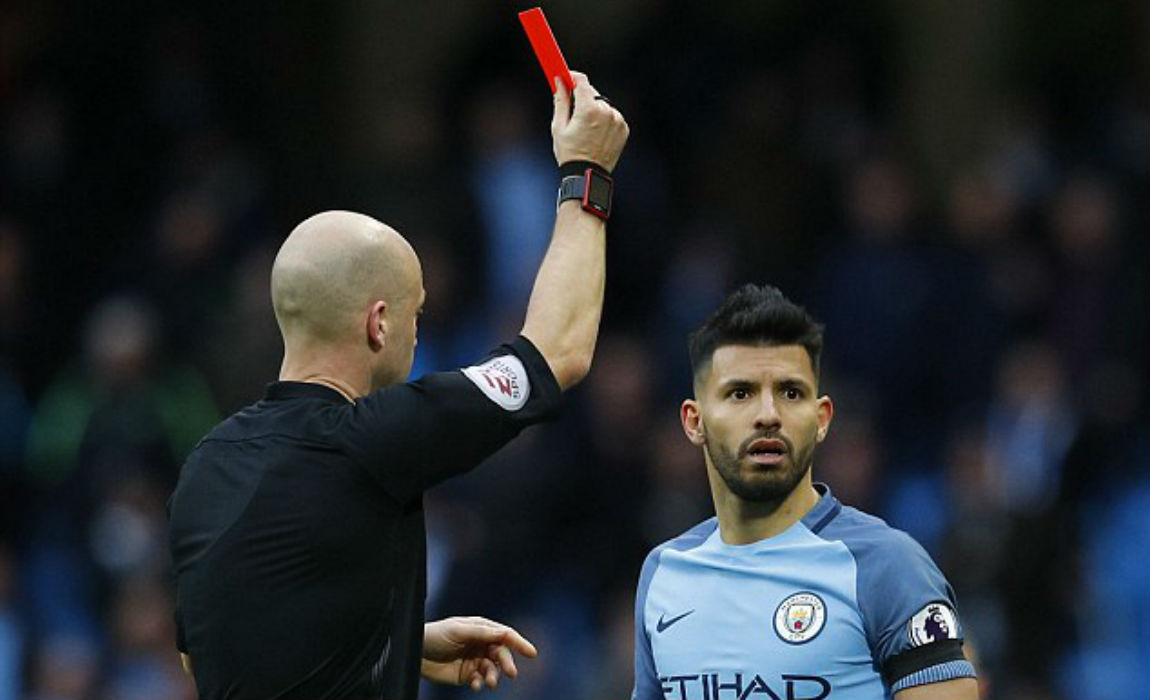 David Luiz didn't talk much of the incident saying, "I don't like to talk about things that aren't part of beautiful football."
"Aguero is a player that brings much happiness to football, so when we talk about him, it's better to talk about good things. It is quite normal frustration when you don't win the game."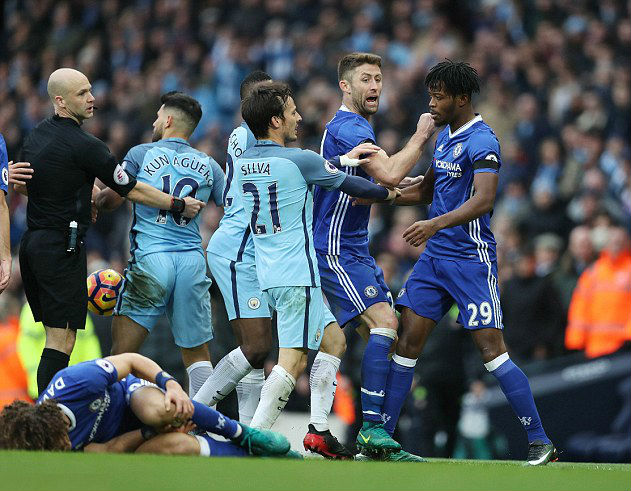 However, stand-in Chelsea captain Gary Cahill said, "They'd had a battle, him and David, and sometimes a bit of frustration spills over, It was a crazy tackle, not like him. It's disappointing to see that."
The Blues are 3 points ahead of second placed Arsenal and on a 8 match unbeaten run.