When Mohamed Salah left the pitch in tears during last weekend's UEFA Champions League final, it wasn't just Liverpool fans who were ruing an injury to their star man. The dynamic attacker is also the lynchpin of the Egyptian national team, and the whole country will be sweating on Salah's fitness and praying that his injured shoulder does not prevent him from appearing at the 2018 World Cup, which kicks off in just over two weeks' time. But if Salah does miss out on Russia, he wouldn't be the first notable World Cup absentee. Here are few other big names to have had their tournament hopes dashed by injury.
1) Emerson (Brazil, 2002)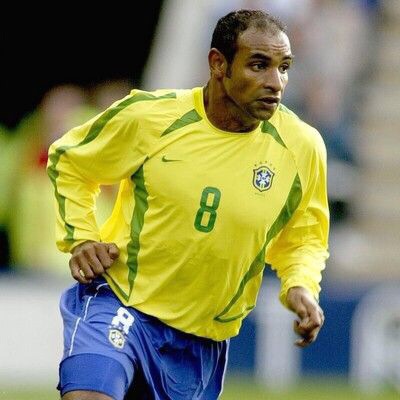 After a solid couple of seasons at Roma, whom he helped to their first Italian league title in 18 years, midfield dynamo Emerson was on the crest of a wave in 2002. Skilled in both defence and attack, he had become an indispensable member of Brazil's national team, and was appointed captain for that year's World Cup. But disaster struck when he dislocated his shoulder while trying his hand at goalkeeping in a pre-tournament training session, ruling him out of the competition. Thankfully for Brazil, the loss of their influential skipper did not seriously affect their World Cup prospects, as they duly won all seven matches in Japan and South Korea to be crowned world champions for a record fifth time.
2) Romario (Brazil, 1998)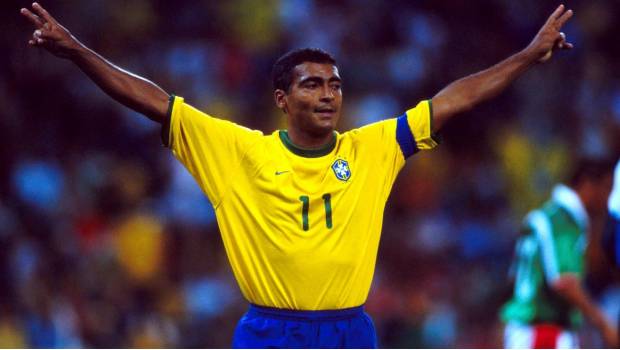 "When I was born, the man in the sky pointed to me and said, 'That's the guy'." Modesty may not have been Romario's strong suit, but on the pitch the diminutive Brazilian was known as one of the most explosive strikers in world football, scoring five goals and being named best player as Brazil took home the 1994 World Cup. Romario had been expected to pick up where he left off four years later in France, but medical examinations on the eve of the tournament revealed a muscular injury, and coach Mario Zagallo decided to leave him at home. Shortly after the announcement, Romario showed his anguish by breaking down in tears at a press conference. Interestingly, though his playing days were pockmarked by accusations of indiscipline, Romario's post-football career has seen him largely on the straight and narrow as a Federal Senator in his home constituency of Rio de Janeiro.
3) Santiago Canizares (Spain, 2002)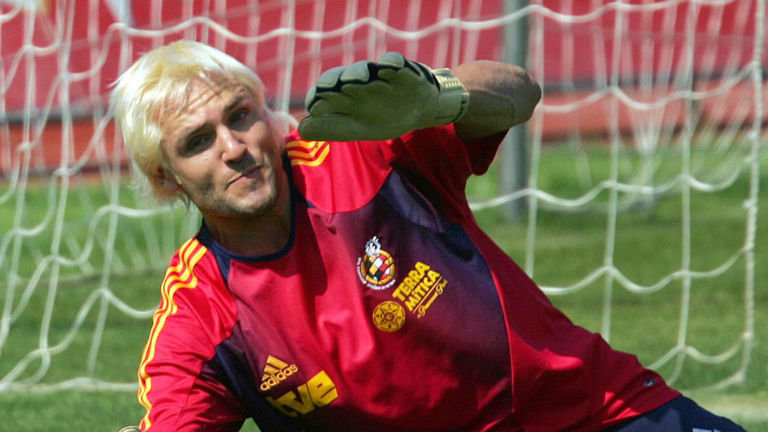 Having patiently served as back-up to Andoni Zubizarreta in 1994 and 1998, a run of good form at club level saw Canizares finally assume Spain's No. 1 jersey in the lead-up to the 2002 World Cup. But the goalkeeper's tournament ended before it even began, after a freak mishap with an aftershave bottle resulted in a severed tendon in his foot, forever ensuring his place on compilation lists of unusual injuries. Canizares took his misfortune with great equanimity, and was back in Spain's World Cup squad in Germany four years later. By this point, however, he had long since been usurped in the nation's affectations by Iker Casillas, and once again had to be content to play second fiddle on the world's grandest stage.
4) Marco Van Basten (Netherlands, 1994)
Widely regarded as one of the greatest strikers of all time, Van Basten was known for his penchant for the spectacular, including a memorable volley from an impossibly tight angle as the Netherlands lifted the 1988 European Championship. But his career ground to a shuddering halt at the age of just 28 after an ankle injury in the 1993 Champions League final. Despite being sidelined for the entire 1993-94 season, Van Basten remained hopeful of competing in the 1994 World Cup, but was prevented from doing so by his club AC Milan, who were reluctant to see the striker jeopardise his rehabilitation. The Dutchman ultimately conceded defeat in his battle to recover in 1995, having spent the previous two years out of action. Curiously, despite winning a hatful of trophies and individual accolades across a glittering career, Van Basten never scored a goal at the World Cup finals.
5) Alfredo Di Stefano (Spain, 1962)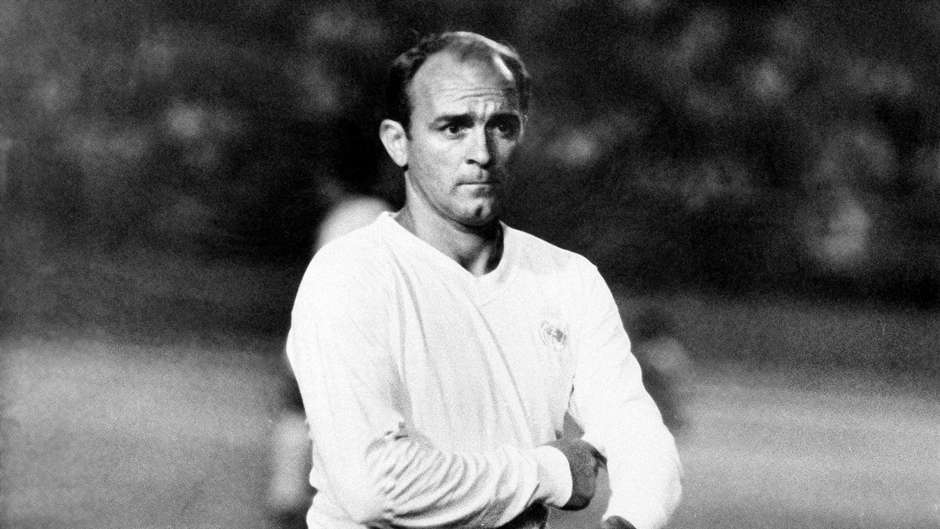 It seems a travesty that a player of the calibre and achievement of Alfredo Di Stefano never appeared at a World Cup, for his colossal talent bestrode the club game for over a decade. Moving from South America to Real Madrid in 1954, Di Stefano was the focal attacking point of a team which won a frankly ridiculous five consecutive European Cup titles and countless other domestic honours. A true big-game player, Di Stefano's record of 49 European Cup goals stood for over 40 years, and he remains Real's top goalscorer against arch-rivals Barcelona. But internationally, Di Stefano was forever stymied by a combination of injury and happenstance. The striker missed out on the World Cup in both 1950 and 1954 as his Argentina side did not enter either tournament. Di Stefano then switched allegiance to Spain, only to see his adopted nation fail to qualify for the 1958 edition. Finally, at the ripe old age of 36, Di Stefano helped Spain reach the 1962 finals, but an injury just before the tournament prevented him from taking to the field, and he retired from international football shortly afterwards.