The drama of the Copa America and Euro 2020 have barely ended when a new story developing in Spain has come to the fore. In a bombshell report by the news publisher El Confidencial, an audiotape of Real Madrid President Florentino Perez from 2006 has been published. What has been even more shocking is what Perez says in the audiotape – referring to Iker Casillas and Raul, two of the greatest players in Los Blancos history, as "great scams." While Casillas is one of the directors of the club's foundation, Raul is the current head coach of Real Castilla.
WHAT HAS BEEN SAID
Back in 2006, Perez was nearing the end of his first spell as President of the club. Casillas and Raul had both been at the club for many years by that point and were established starters which makes it even more jarring to hear some of the words used by Perez in the purported audio. He describes Casillas as a "great failure" and that people "defend him so much."
Recording of Real Madrid president Florentino Pérez from 2006 here and leaked today.

🗣 "Casillas and Raúl are the great frauds of Real Madrid."

Won't go down well with the Castilla coach or the assistant general director of the club's foundation…pic.twitter.com/McNWlwIPrK

— Sam Leveridge (@samleveridge) July 13, 2021
Furthermore, he blames Raul for his resignation as President the same year and that the striker "uses everything that is in Madrid for his own benefit." Perez goes on to state that Raul is a negative figure and "destroying" the morale of players. It is unclear from when in 2006 this audio is actually from, since Perez was succeeded by Ramon Calderon in February.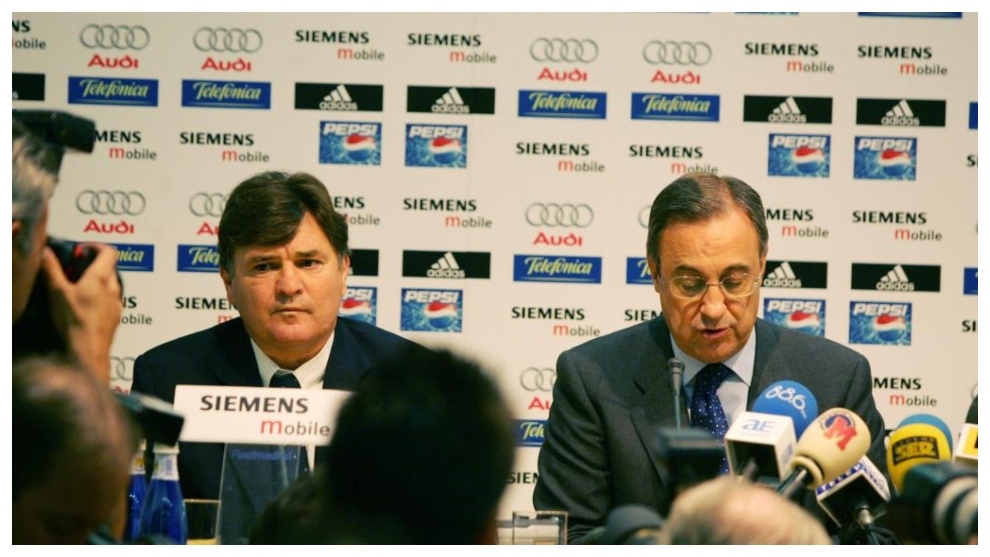 Could these have been part of the reason why Perez felt additional pressure to leave? These are some explosive words used against players who were and went on to become synonymous with Real Madrid. El Confidencial has stated that they got the audiotape from one of the former board members of the club.
PEREZ IN HOT WATER
This kind of situation has been happening a bit too often for Perez for his liking. He infamously fell out with Casillas after the latter claimed that he was forced out of the club in 2015. The legendary Spanish goalkeeper blamed the supremo for his unceremonious exit. More recently, it has been a sort of deja vu with how he handled another club hero, Sergio Ramos.
Sergio Ramos: "In the last months Real Madrid offered me an offer of 1 year with 10% less salary. The money was never the problem. I wanted 2 years, then I accepted the proposal… but the contract renewal offer had an expiration date, and I didn't know about it". ⚪️ #Ramos #Real

— Fabrizio Romano (@FabrizioRomano) June 17, 2021
The defender is an icon for both club and country, helping it win scores of trophies. However, Perez's refusal to grant Ramos a two-year extension saw PSG swoop in to sign the free agent. That has also been a large cultural shock for supporters across the world, viewing how easily Perez seemed to have moved on from Ramos without any foreseeable replacement plan in place.
The President's words on @IkerCasillas.#RealMadrid pic.twitter.com/JEwrXT7mEy

— Real Madrid C.F. 🇬🇧🇺🇸 (@realmadriden) August 4, 2020
It is keeping in line with how different the president and other executives at the club have been in dealing with negative press. Perez has often throttled the media and tried to change the narrative when Real Madrid got under the scanner. His recent comments about the need for an European Super League and how young people are losing interest in football had started raging debates online.
ALL ON PEREZ?
Keeping aside what has been said about the two players for a moment, it is worth remembering the environment of the club back then. Former Real Madrid and Brazilian defender, Cicinho, who was with the club for two seasons during this time of the audiotape spoke in 2016 of the toxic culture that prevailed in the dressing room.
Cicinho spoke of a senior group of players who "manipulated and brainwashed the media and coach" of that time. Other players who joined this group were considered as "obedient" while the rest were made to feel left out. Along with Raul and Casillas, he also named Guti, Michel Salgado and Helguera in the interview.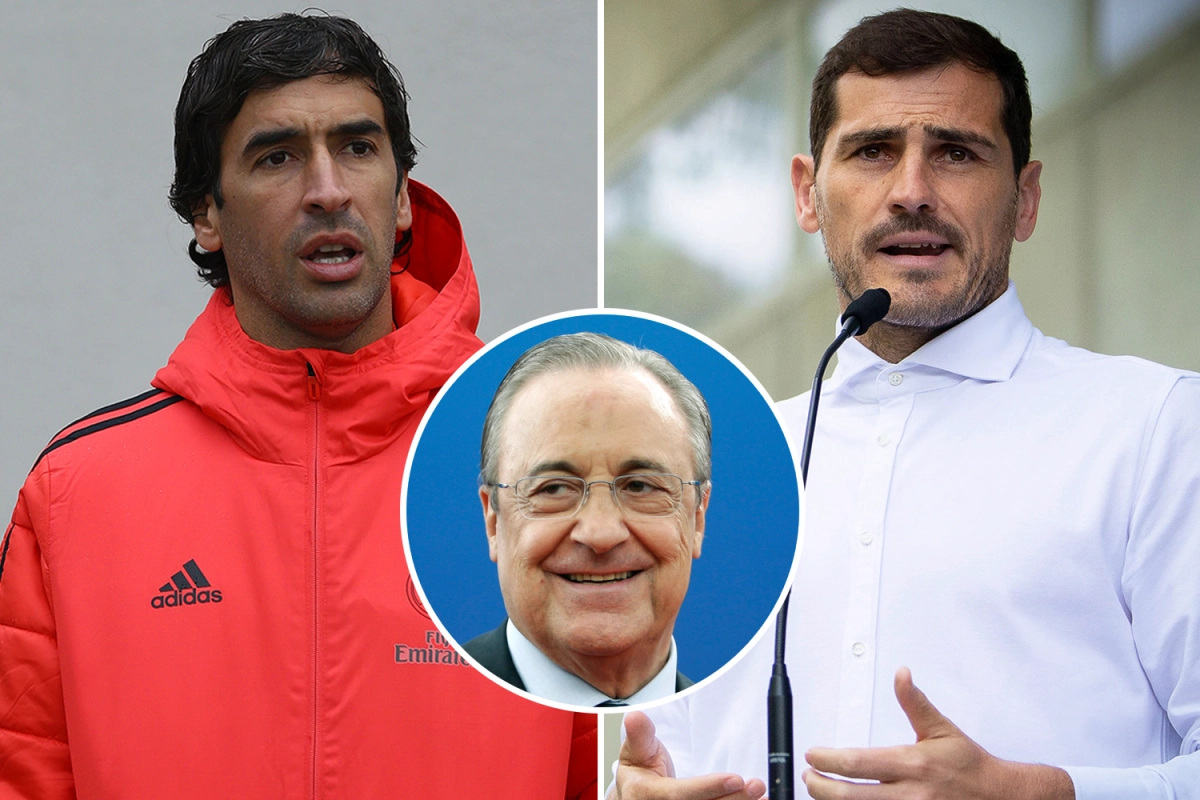 His words fall along the line of words used by former Spain national team boss Vicente Del Bosque who confessed that Casillas did not have the best of relationships with the coaching staff during his tenure. The question remains that was Perez in the audiotape just venting out his frustrations at having to manage the star players while also handling his presidential turmoil?
MORE TO COME
Perez has fired back at these claims calling them "single phrases" without context by Jose Antonio Abellan.  He goes on to state that these have only come out now due to the Super League talk and his "lawyers are studying possible actions." The president is nothing if not a fighter till the end and this saga will only intensify further.
Announcement from Real Madrid president.#RealMadrid

— Real Madrid C.F. 🇬🇧🇺🇸 (@realmadriden) July 13, 2021
Meanwhile, El Confidencial has confirmed that they will be publishing more audiotapes of Perez lambasting club legends, handling of the Spanish media, scrutinizing the polls and how people got to positions of power. The publisher's intention is to show the "true face" of Perez to the actual owners of the club and what goes on behind the scenes of this famed club.