This was supposed to be the biggest week in the club's 43-year history, the culmination of what was already a sporting fairytale.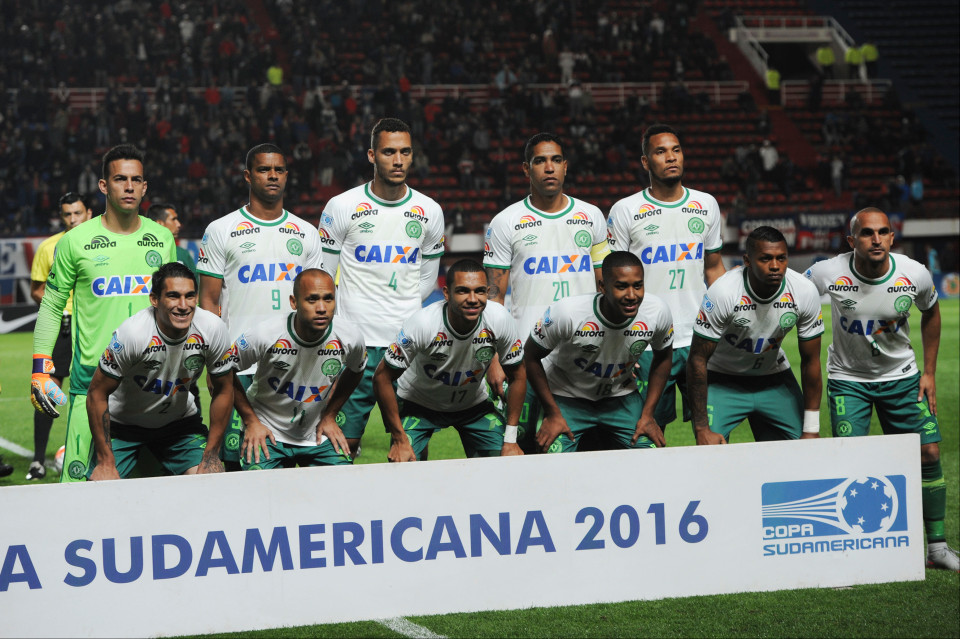 Just seven years after struggling in Brazil's fourth division, Chapecoense had qualified for its first continental final – a Copa Sudamericana showdown against Colombia's Atletico Nacional de Medellin.
The winner of the final – decided over two legs – would earn a berth in next year's Copa Libertadores, South America's top club competition.

Moments before boarding their flight to Medellin, Chapecoense's players and staff posted photos and videos on social media in which their beaming smiles and thumbs-up gestures showed palpable excitement at the challenge awaiting them.
But little more than four hours later their fairytale was cut tragically short.
Seventy-one people died – including 19 Chapecoense players – when the chartered plane carrying the team plunged into a hillside at Cerro Gordo, near Medellin international airport late on Monday night.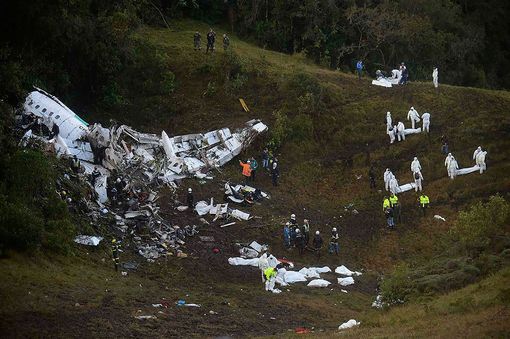 There were just six survivors in a crash that also claimed the lives of 20 journalists.
Earlier reports said 81 people were on the British Aerospace CP-2933 aircraft but the Colombian government later said that four people listed for the flight did not board.
Three of the six survivors are footballers: defender Alan Ruschel, reserve goalkeeper Jakson Follman and defender Helio Zemper.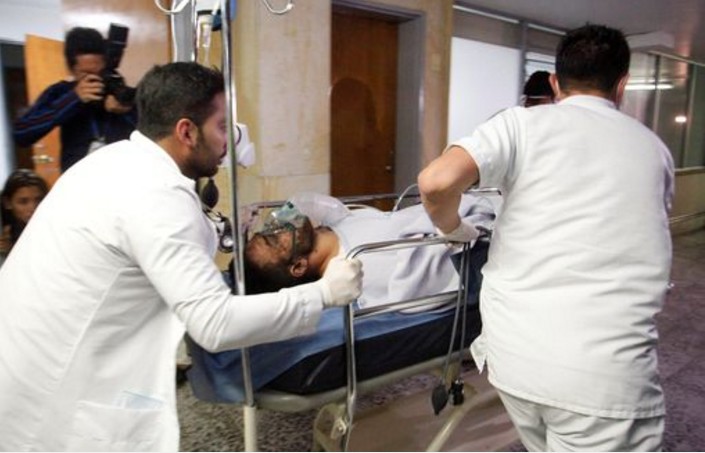 Ruschel suffered spinal injuries and Zemper skull and chest injuries. Follman's condition was not known.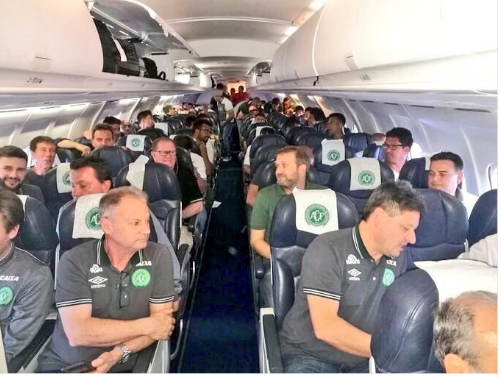 Authorities were still investigating the cause of the incident, which occurred during a heavy rainstorm. Flight data showed the plane circling the Rio Negro airport near Medellin before disappearing off the radar.
Emergency workers said late on Tuesday that black boxes with flight data and cockpit voice recordings had been found.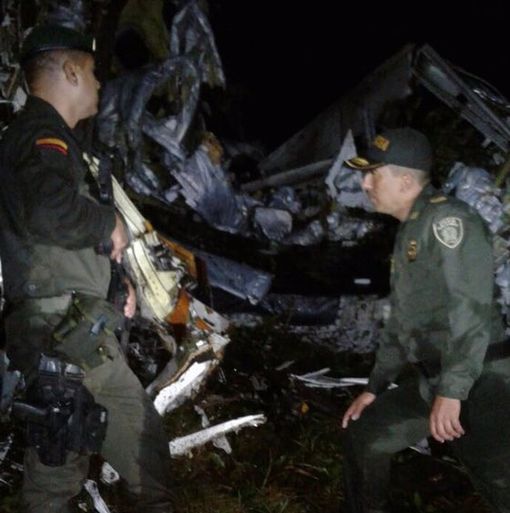 The tragedy sent shockwaves through the region and prompted Brazilian president Michel Temer to declare three days of national mourning.
The final round of Brazilian Serie A matches was postponed, as was the second leg of the Copa do Brasil final.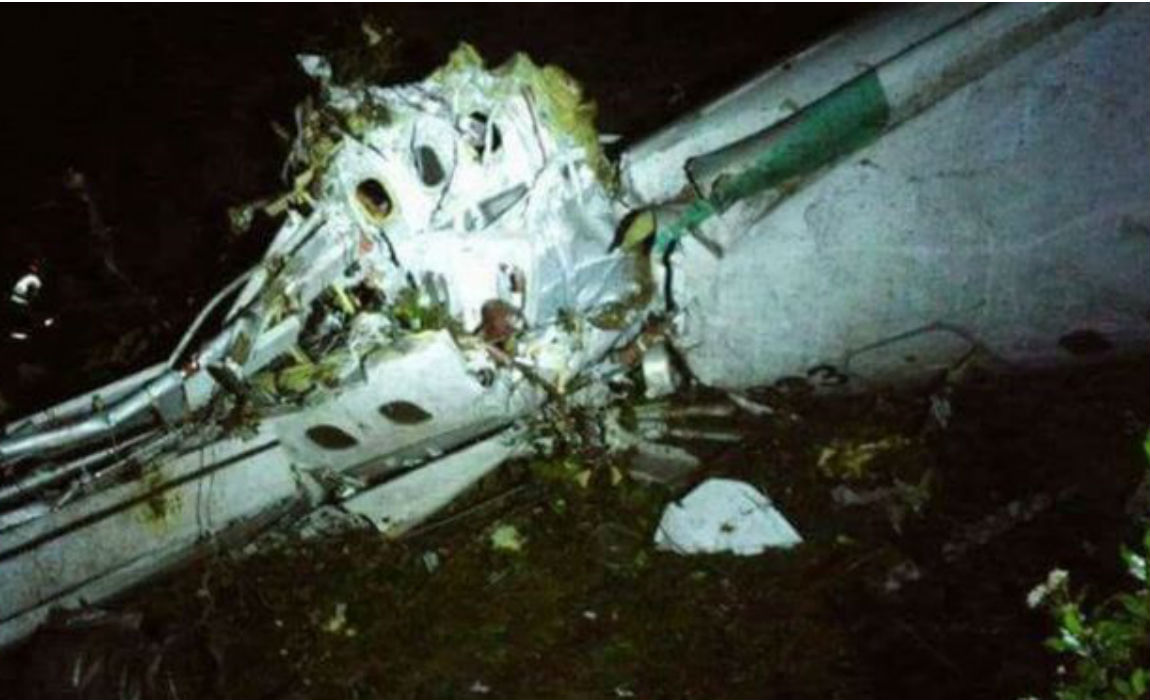 South American football's governing body Conmebol said in a statement that the Copa Sudamericana final had been suspended, along with "all federation activities".
"It hasn't sunk in, we're still hoping for good news," said Chapecoense vice president Ivan Tozzo.
"It's a team that people loved, a team that we started to build a long time ago. Now that we have managed to make a name for ourselves, this happens. It's really difficult. Such sadness."
Nowhere was the pain felt more than in the club's home of Chapeco, a city of less than 200,000 people in Brazil's southern state of Santa Catarina.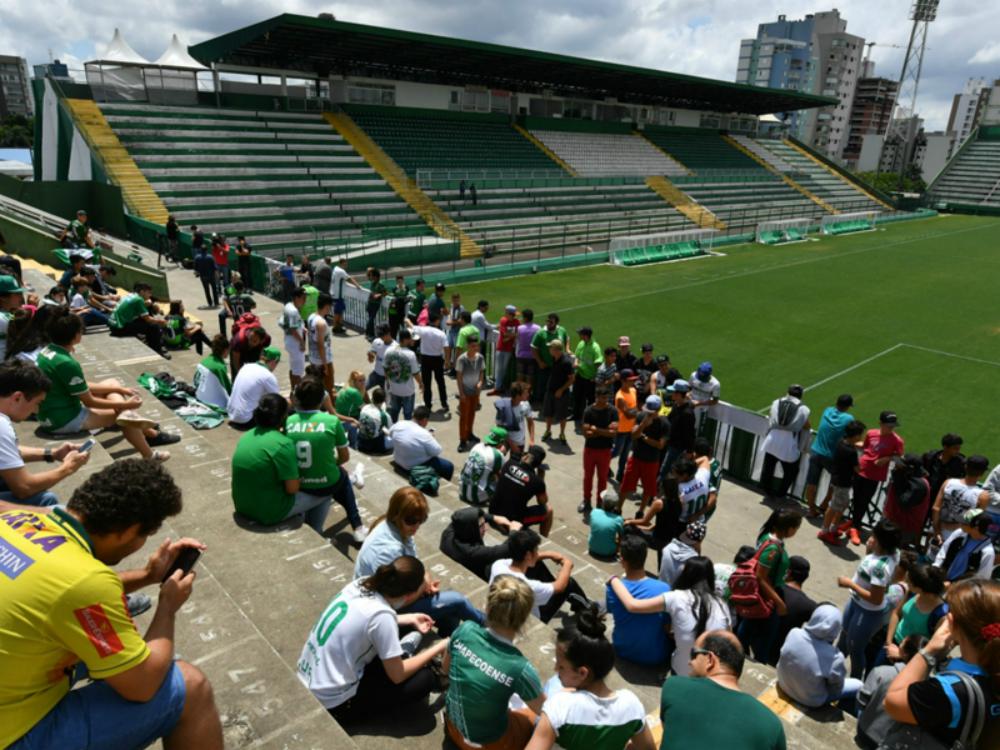 Thousands of people gathered at the team's Conda Arena clad in their green and white colors. Businesses and schools were closed while a monument honoring the first city settlers was wrapped in a black cloth.
Rival Brazilian clubs also showed their solidarity. Coritiba, Corinthians, Palmeiras, Portuguesa, Santos and Sao Paulo issued a joint statement in which they offered to loan players for free in 2017. They also called for Chapecoense to be exempt from relegation to Serie B for the next three seasons.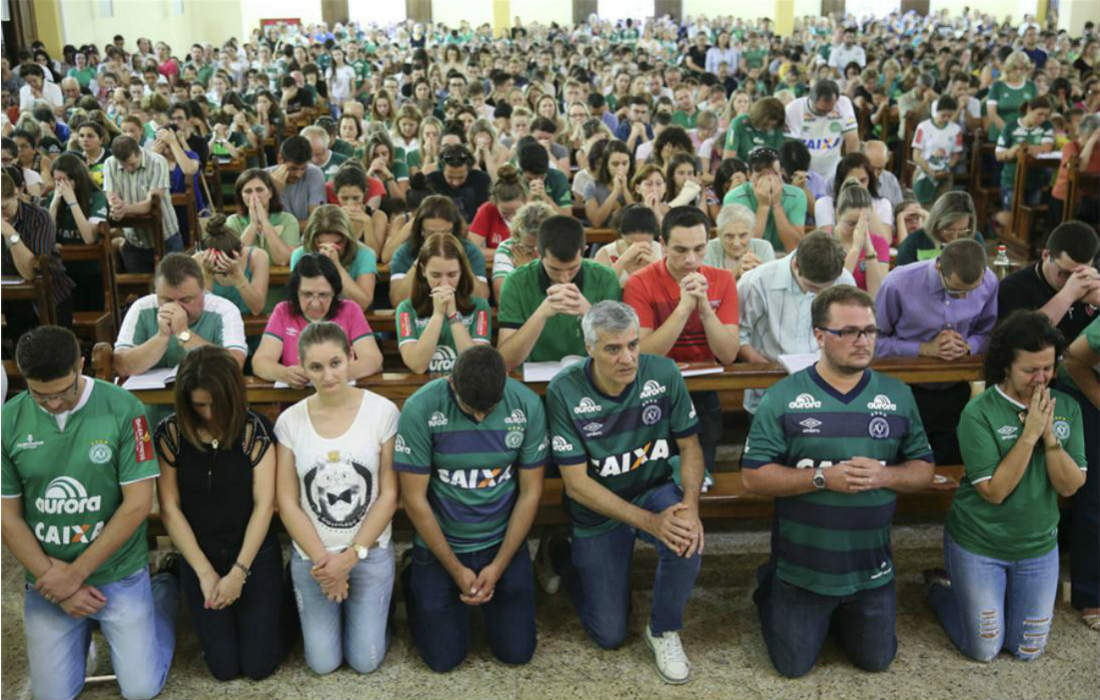 Atletico Nacional, who were to be Chapecoense's opponents in the Copa Sudamericana final, requested that the Brazilian club be awarded the title.
"Atletico Nacional calls on Conmebol to award the title of the Copa Sudamericana to Chapecoense for its huge loss, and in posthumous homage to the victims killed in the accident," the Medellin club said in a statement.
Atletico also asked fans to go to their stadium dressed in white on Wednesday, at the same time the game was scheduled to start.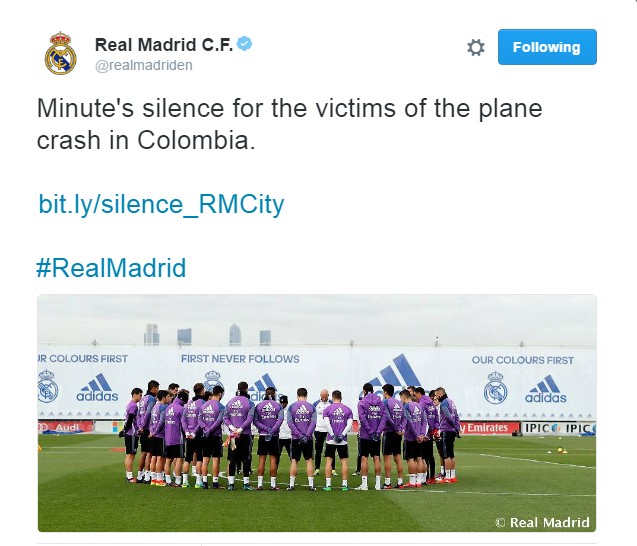 Social media was awash with messages of support. Those to offer condolences included Italian club Torino and English Premier League outfit Manchester United, also victims of air disasters in 1949 and 1958 respectively.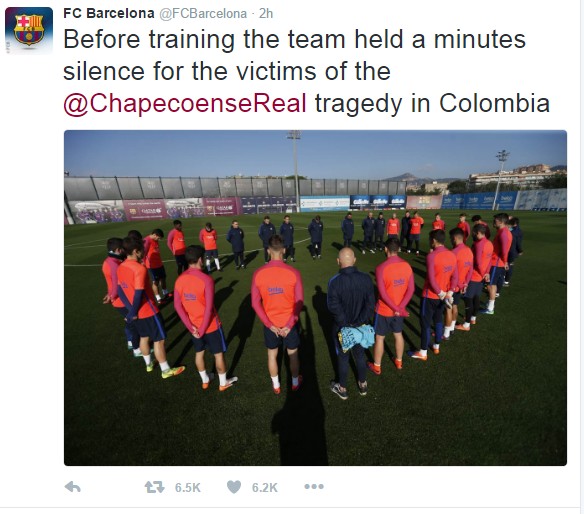 Barcelona stars Lionel Messi and Neymar were among many players to pay tribute to the deceased on Twitter and Instagram.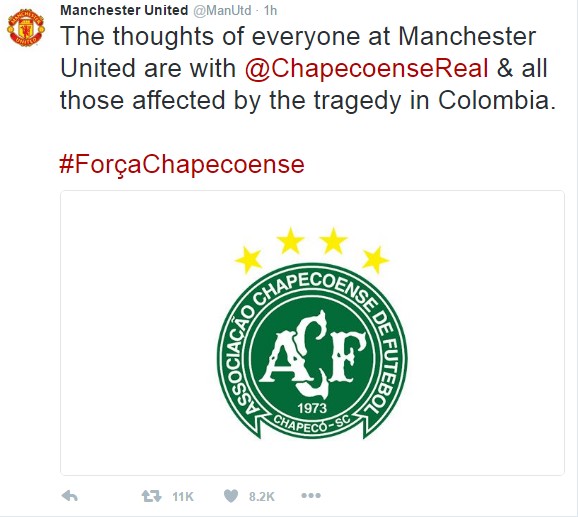 Football legends Pele and Maradona also posted on social media, with the latter declaring himself "a fan of Chapecoense from today."