Despite the new season kicking off in August, footballing action seems a continuum. The world's biggest sporting event, Premier League, returns to action on Saturday. The English football drama is being staged a month later than their usual schedule after the previous campaign was concluded in July. The fans, whether or not they will be invited to the stands in October, are bubbling to cheer their teams on the live stream.
The tactics, strategies, and new ploys are not merely a head coach's remit in the Premier League. With the ever-present love for Premier League, the intimacy with its corresponding Fantasy Football is unfathomable. To put it in one phrase – THIS MEANS WAR!
Your team may replace your manager should the results go haywire. With FPL, there is no redemption. An early lead is all an FPL gaffer can ask for. FootTheBall brings you the only strategy you need to hit the ground running in the 2020/21 Fantasy Premier League season.
THE BACKBONE
Akin to a solid foundation for setting a team on course to success, your FPL squad requires a strong backbone to drag you through the thick and thin. FootTheBall contemplates different combinations of four key players to form the spine of your team.
It's time to loosen your pockets!
Arsenal's skipper, Pierre-Emerick Aubameyang (£12m), is the prime choice for this season with the current ownership of 42%. Designated as a midfielder for the new campaign on FPL charts, Aubameyang's intrinsic value is bound to skyrocket. The 30-year old has scored 22 goals in each of the previous two campaigns with an average shot per 90 rate of 2.76. Now with Mikel Arteta in charge, Arsenal's left flank is what the opposition's defenders have feared with Aubameyang drifting inside to find the net. Big guns including Chelsea, Manchester City, and Liverpool have already been the victim of Arteta's tactics with Aubameyang as his leading marksman.
Pierre-Emerick Aubameyang has converted an incredible 26% of his shots in the Premier League since joining for Arsenal…😱🤯 #afc pic.twitter.com/JBuDctuizR

— now.arsenal (@now_arsenaI) September 7, 2020
Kevin De Bruyne (£11.5m) comes in next as a "must-buy". After a record-breaking season that saw the Belgian playmaker assist 23 times in 2019/20, one cannot simply overlook De Bruyne. Considering Pep Guardiola's rotation strategy, De Bruyne is among a firm choice for the starting eleven. With David Silva departing after a glorious career at the Etihad Stadium, De Bruyne's involvement in Guardiola's game plan intensifies. The 29-year old will not bag you points for the opening gameweek after the Cityzens were granted an extended break. However, that should immediately call for getting him in your squad in the following week should you opt against placing him on the bench for gameweek one.
Liverpool's quartet of goal creating machines which includes Mohamed Salah (£12m), Sadio Mane (£12m), Trent Alexander-Arnold (£7.5m), and Andrew Robertson (£7m) creates another conundrum worth discussing. Salah has delivered an average FPL point's tally of 246 in the last two campaigns. That is ten points above Mane's average. While Salah's goal count has seen a consistent drop from 32 in the 2017/18 season to 19 during the last season, Mane's goal involvement has varied in the same timeframe.
Alexander-Arnold, yet again, is likely to play a crucial role in Jurgen Klopp's attacking system having contributed in 19 goals in their title-winning campaign. On the opposite flank, Robertson has been Klopp's number one choice. The Scottish left-back has featured more than 3000 minutes for the Reds in each of the preceding two seasons. With Konstantinos Tsimikas transferred in this season, it remains an exciting prospect for impacting Robertson's game time this season.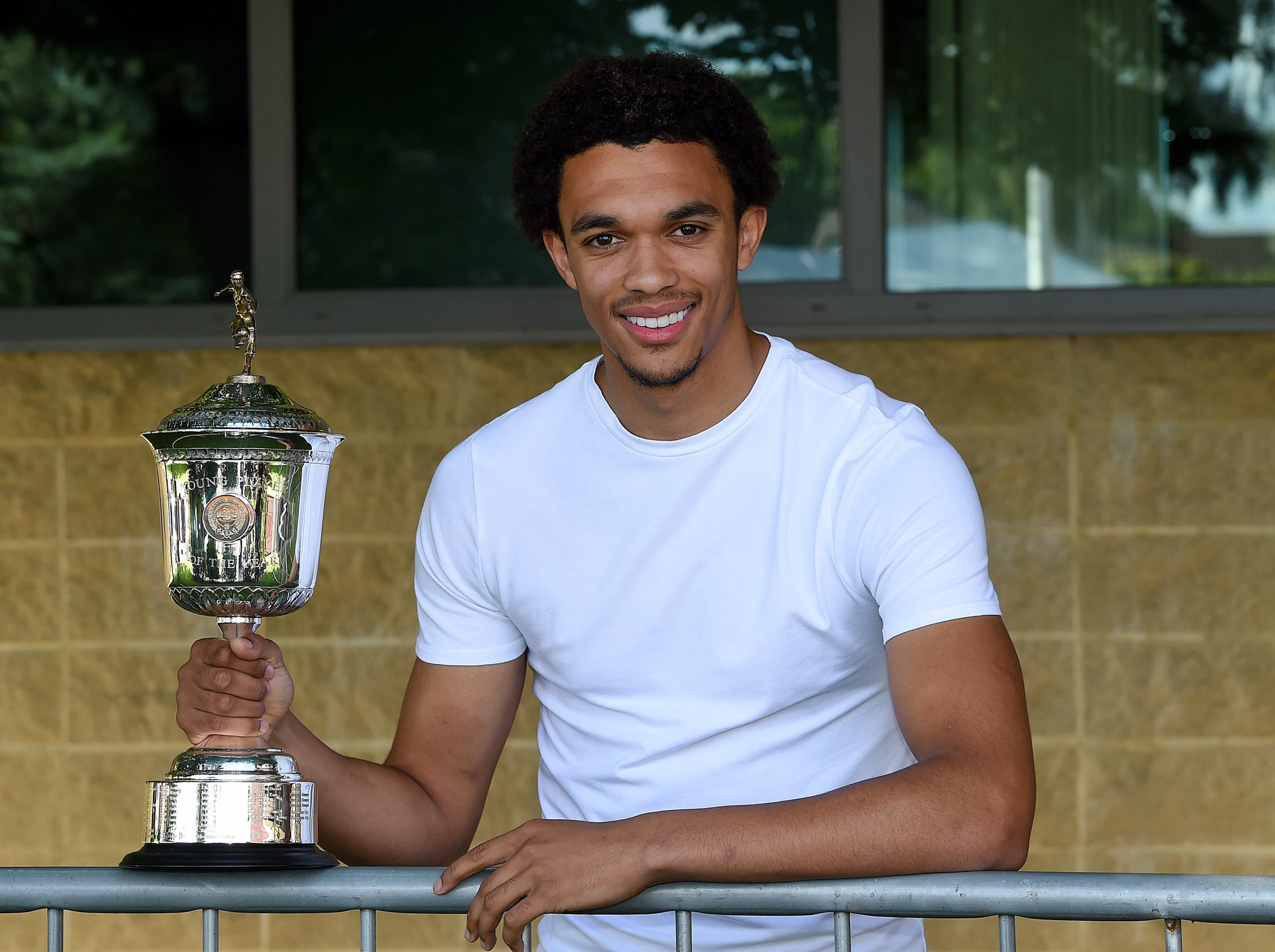 Last but not the least, Chelsea's new signing, Timo Werner (£9.5m) has what it takes to be a Premier League great.  The 24-year old stands tall at an inch shorter than six feet and packs enormous speed with the power to outmuscle his marker. His fitness levels perfectly match the demands of the Premier League which allows Werner to conclude an injury-free campaign. His former coach, Jesse Marsch gave a fitting description of Werner's athleticism to Bleacher Report's Football Ranks podcast.
"He will work against the ball, he will defend, he'll work for the team, and the other thing that's so special about Timo is that for a guy who sprints so much in a game, he's always healthy. That's unusual, those sprinters that are so aggressive, they pick up a lot of soft-tissue muscle injuries. Timo has been incredibly fit and hopefully, he can stay that way."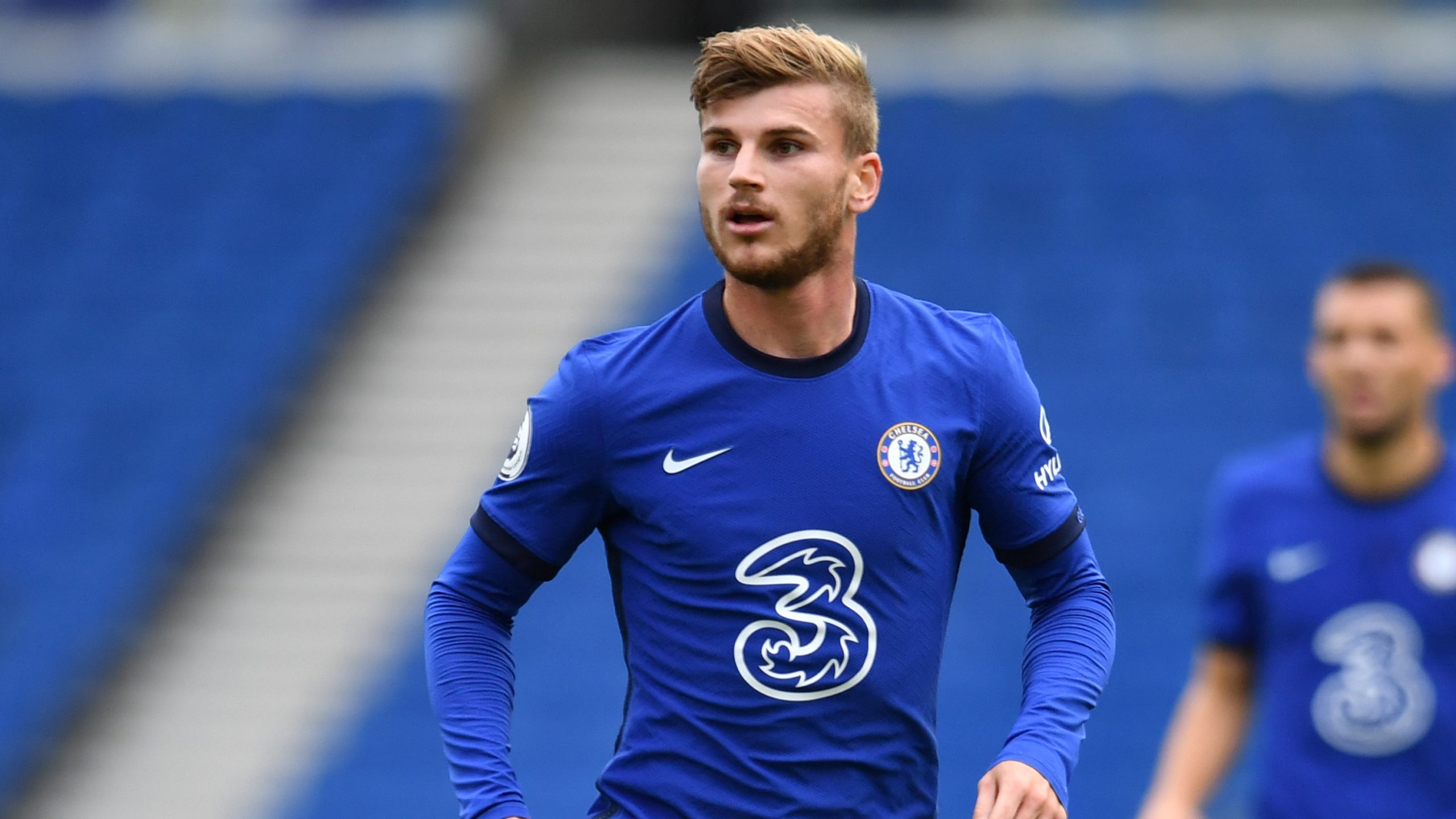 The highly-rated forward scored 28 league goals in his homeland for RB Leipzig. His pre-season form is not any different. Werner scored in Chelsea's friendly against Brighton in August and was also on target for Germany's UEFA Nations League clash with Spain.
So what are the different combinations for creating a stable axis for your FPL team?
PERMUTING THE KEY PLAYERS
Option 1: The Midfield Overload
Budget: £43m
Players: Aubameyang + De Bruyne + Salah/Mane + Robertson/Alexander-Arnold
Talking Point: This is an optimistic approach that leverages the best FPL players from the last two seasons. However, there is a downside which restricts access to the mid-range players with a consistent burden on finding a differential gem each week.
Option 2: All-Out Attack
Budget: £45m
Players: Aubameyang + De Bruyne + Salah/Mane + Werner
Talking Point: A high risk-reward approach. The onus falls on how Werner performs in his debut Premier League season. Similar to the Midfield Overload strategy, this method will leave you scratching your head for a low-range differential in the FPL market. On the flip side, you can balance out your defensive options and cash-in on consistent mid-range defenders from the "big six".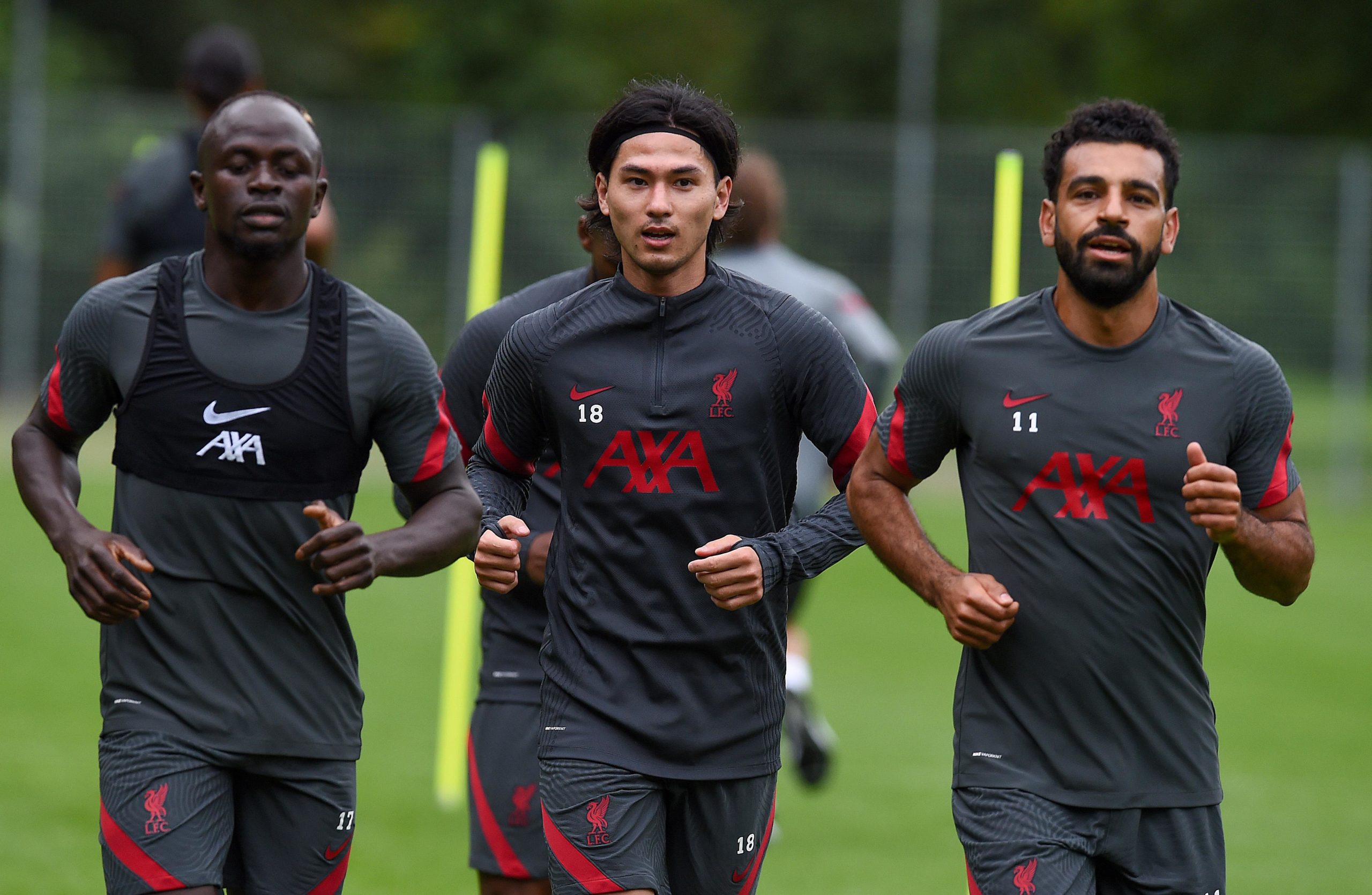 Option 3: Attaining Balance
Budget: £41m
Players: Werner + De Bruyne /Aubameyang + Salah/Mane/Aubameyang + Robertson/Alexander-Arnold
Talking Point: This definitely won't burn a hole in your pocket. Moreover, you may find room for accommodating decent mid-range options. An optimal rotational strategy can deliver consistently good points, week in week out. The disadvantage lies in picking a perfect combination for the midfield.
Don't be upset if Aubameyang scores a hat-trick on a day you picked Mo Salah!
Creating a robust base for your squad is likely to consume nearly half of the total budget. The success lies in optimizing the available cash in the FPL market. Searching for hidden talent and value picks is what a day job looks like for a Fantasy Premier League manager.
DIFFERENTIALS AND VALUE PICKS
Chelsea takes all the plaudits for the best transfer business this summer. Much like Frank Lampard, the FPL gaffers will have a tough time picking the perfect fit for their midfield. The good news, however, is that the Blues' midfield has a huge potential to offer. New signings Hakim Ziyech (£8m) and Kai Havertz (£8.5m) join in as one of the best creative attackers in Europe.
Ziyech, who was named Ajax's Player of the Year for the third time in a row last season, can prove to be a bargain in the FPL mart. The Moroccan managed 3.7 key passes per game with almost 5 shots per 90 in the previous Dutch Eredivisie campaign. To top it off, Ziyech likes to drift inside from the right-hand side and try his luck from a distance.
Havertz will likely operate as a false-nine or a number-ten in Lampard's system. Playing in a 4-2-3-1, Havertz can be expected to be involved in the midfield battle while making late runs as a "poacher" with Werner attacking from the left channel.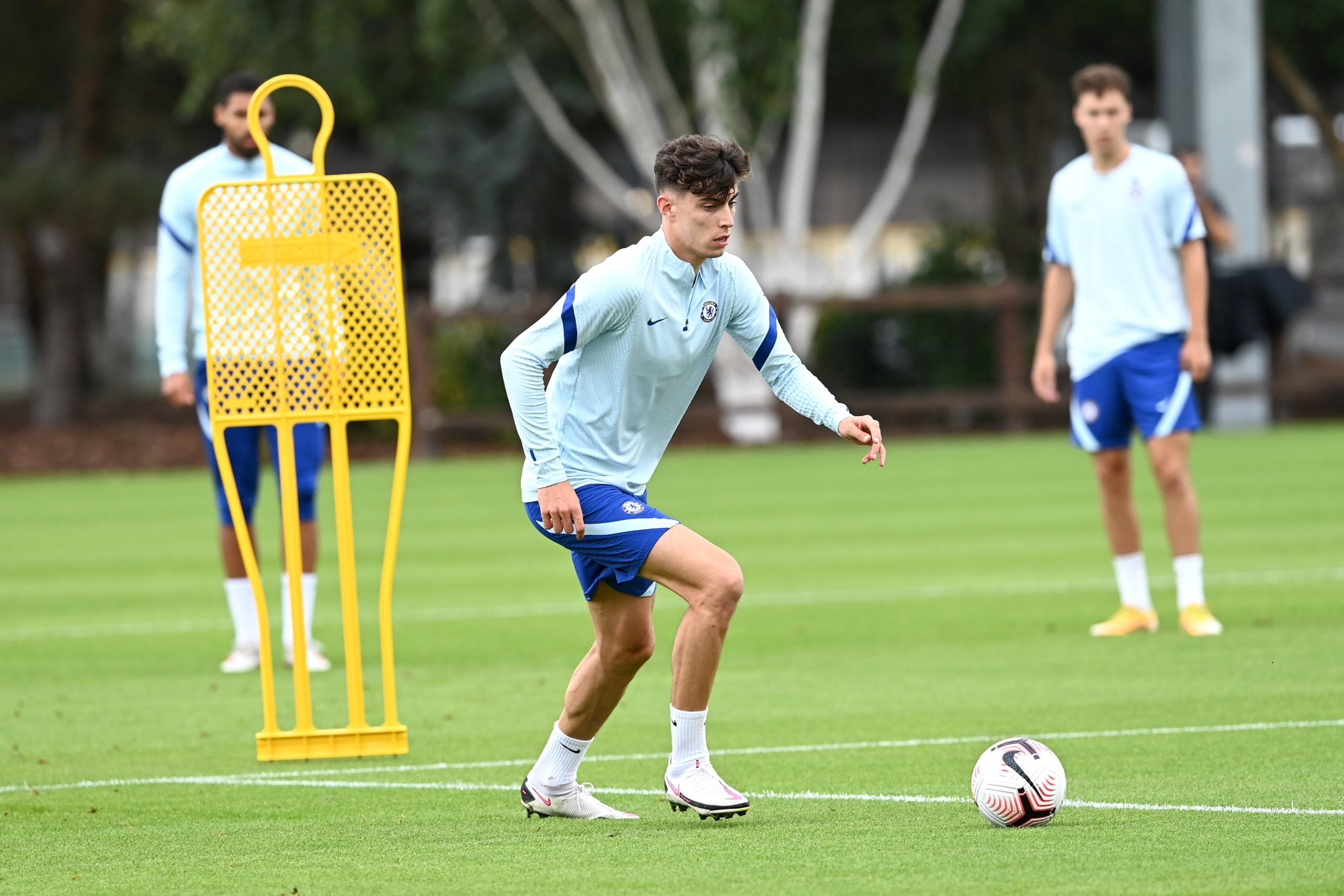 A similar situation is expected at the Goodison Park with Everton signing Abdoulaye Doucoure (£5.5m) and James Rodriguez (£7.5m). While Doucoure is a renowned FPL differential, one can put Rodriguez on their wish-list. Everton got off to a good start after Carlo Ancelotti's appointment but failed to maintain their momentum after the restart.
A true FPL junkie can never go without speaking of Bruno Fernandes (£10.5m), especially considering the impact he had on Manchester United's fortune in the previous term. Already owned by 21% of the FPL population, there is another scheme to pay attention to this season. Marcus Rashford (£9.5m) is surprisingly owned by a meagre 6% despite being moved to the midfielders' section in the Fantasy Premier League. Rashford has been a consistent performer for Manchester United, getting into double figures for the past two seasons. He likes to play on the shoulder of the opposition's last defender and is the prime target for attacks created down the left channel. Post the restart in 2019/20, Rashford completed 783 minutes, accumulating the highest non-penalty expected goals tally of 3.63 in the Manchester United roster.
If you want to cut down further on your expenses, it is worth checking out Wilfried Zaha (£7m) this season. Not particularly an "out-of-position" option albeit the absence of Christian Benteke saw Zaha pairing up with Jordan Ayew upfront in the pre-season. Jeffrey Schlupp (£5.5m) has benefitted from this system, creating link-ups with Zaha on the left flank.
The "out-of-position" topic brings a vivid memory of how John Lundstram took FPL by surprise in the preceding season. Leeds United's Stuart Dallas (£4.5m) is available in a similar mould. He usually operates as a left-back but is an integral part of Marcelo Bielsa's present-day "total football". The 28-year old scored five and assisted three goals in Leeds's Championship-winning campaign.
The list for cherry-picking the perfect fit for each gameweek is never-ending. As the season unfolds, we are bound to witness a lot more and reconsider our thoughts. Nevertheless, here is a list of players you may want to add to your FPL catalogue.
THE WISHLIST
Che Adams (£6m) – Forward – Southampton: A revelation for Southampton in the closing fixtures of 2019/20; clocked 4.23 shots per 90 post the restart while scoring four goals in 383 minutes; likely to be paired with Danny Ings more often this season
Jarrod Bowen (£6.5m) – Midfielder – West Ham United:  Procured from Hull City in January; four assists post restart
Matheus Pereira (£6m) – Midfielder – West Bromwich Albion: 17 assists in the Championship 2019/20
Daniel Podence (£5.5m) – Midfielder – Wolverhampton Wanderers: Can play a crucial role in attack with Adama Traore probably starting as a right wing-back; 2.9 shots and 0.4 xG per 90 post the restart
Leandro Trossard (£6m) – Midfielder – Brighton: Likely to get more minutes with Glenn Murray and Aaron Mooy out; registered 2.52 shots and xG of 0.39 per 90 post the restart
Miguel Almiron (£6m) – Midfielder – Newcastle United: a versatile attacker; usually operates in a number-ten role; scored twice and bagged one assist in 666 minutes post the restart
Ainsley Maitland-Niles (£5m) – Defender – Arsenal: Play a crucial role on the left-wing for Mikel Arteta; Arsenal rejected a bid from Wolves; a 3-4-3 formation will see more of him on the pitch
Ruben Vinagre (£4.5m) – Defender – Wolverhampton Wanderers: Although Wolves bought Fernando Marcal, Vinagre will likely feature as the left-wing back with Jonny injured; Wolves were the fifth-best defensive side in the Premier League last season
James Justin (£4.5m) – Defender – Leicester City: Will continue to operate as the right-back in Pereira's absence; has a decent run of fixtures till October
Aaron Ramsdale (£5m) – Goalkeeper – Sheffield United: Number one choice between the sticks for Chris Wilder; earned 126 points with Bournemouth last season; Sheffield are defensively more potent (do the math!!)
Illan Meslier (£4.5m) – Goalkeeper – Leeds United: Casilla shall not play for Leeds again; Meslier is a bargain with Leeds as one of the best defensive sides in Championship last season; can rack up a few bonus points under Bielsa's possession-based system
No matter how big "FPL brains" you got, timing your selection is the biggest asset. It is always the best policy to jumpstart your FPL journey.
THE EARLY BIRD
Chelsea are in a favourable position to score a host of goals in the early fixtures. They face a stern test against Liverpool at the Bridge in gameweek 2. Brighton, West Brom, and Crystal Palace should see Lampard earning nine points. We have a similar situation for Manchester United. Although the Red Devils will not feature at the outset of the new season, the stretch till mid-October calls for filing your squad with red shirts.
Among the newly promoted sides, Fulham starts with the easiest of fixtures. Nonetheless, it is recommended that you get your hands on Aleksandar Mitrovic (£6m) in late October when Fulham host Crystal Palace. It will be a good one-month run to test the waters for Mitrovic who bagged 26 goals in the Championship last term.
West Ham and Arsenal shall endure a tough time in the first seven games. The Hammers will be sweating over their schedule designed from gameweek 2 till the end of October. Arsenal, on the other hand, will engage in a tussle with Liverpool, Manchester City, and Manchester United every alternate weekend, effective 29 September.
People who like to swipe their wildcard early should play with tact amidst the UEFA Nations League group fixtures concluding in November.
Just remember – EVERY DECISION MATTERS!