After an eventful third week that the Spanish giants: Barcelona, Real Madrid, and Atletico Madrid returned to action in style, we moved on to the matchday four of the La Liga schedule. With Luiz Suarez in gaining stride at Atletico and Koeman impressing the Cules, here's an account of what followed.
FootTheBall brings you a review of all the action.
Real Madrid 1 – 0 Valladolid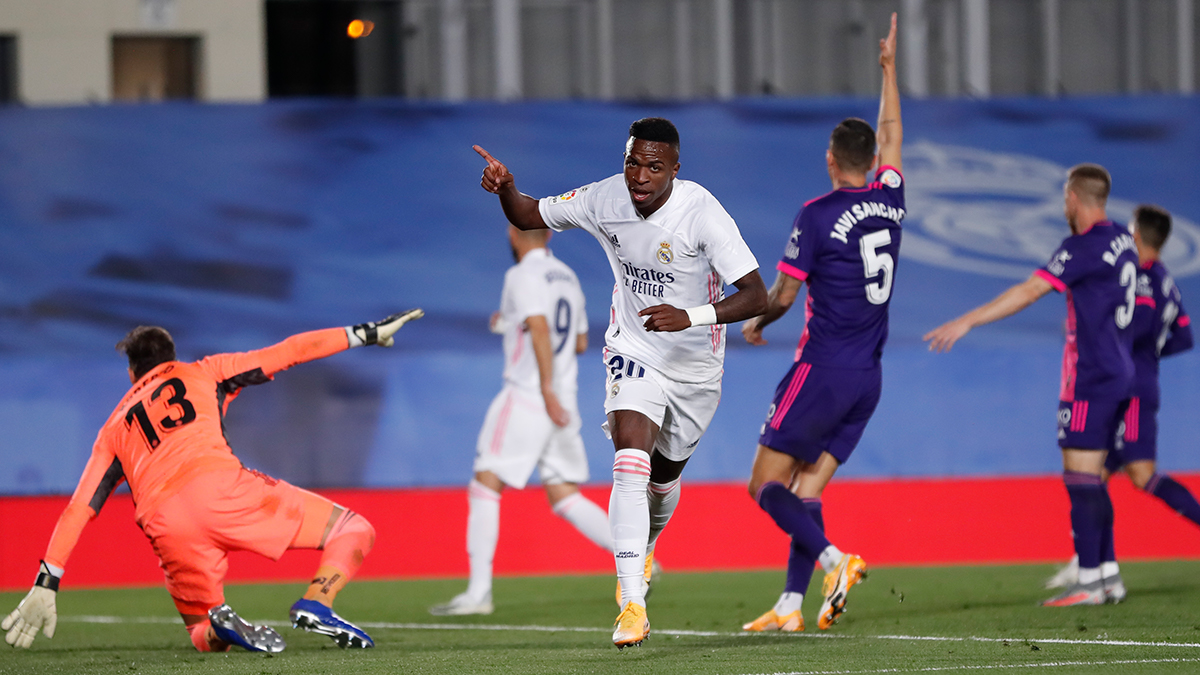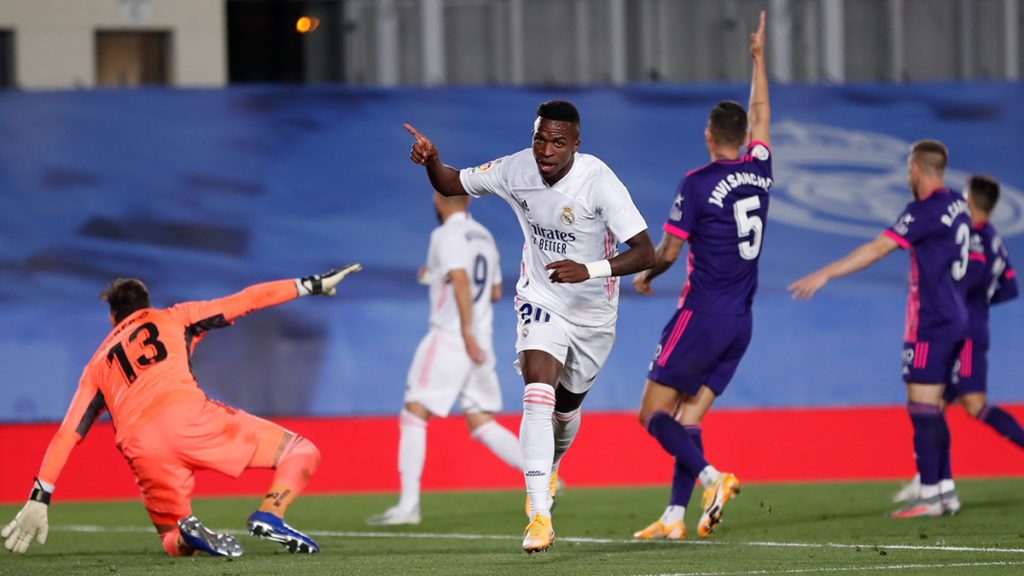 After having sealed an opening day victory, Real Madrid had visitors from Valladolid.
Both teams played a 4-4-2 formation. While Real Madrid had Isco and Luca Jovic starting this time, Valladolid stuck to their regular squad with Weissman playing on the top.
Luca Jovic was back in the game and was desperately looking to make a mark. He alone took four shots in the game including a brilliant one that was saved by Roberto in goal. Weissman for the visitors was the go-to man and had paired with Raul Garcia on certain occasions to threaten the Real Madrid defense.
The match was quite level and despite Madrid having a majority of possession, Valladolid took a total of 11 shots with five on target for Courtois to save.
The numerous substitutes for Real however made a big difference. As Vinicius came in for Jovic and Asensio for Isco, the game became more aggressive and they lead by a goal in the 67th minute itself.
Though they managed to retain the lead till the end, the match was neck-to-neck and could've gone anyways.
An interesting beginning to the matchday four of the La Liga.
Barcelona 3 – 0 Celta Vigo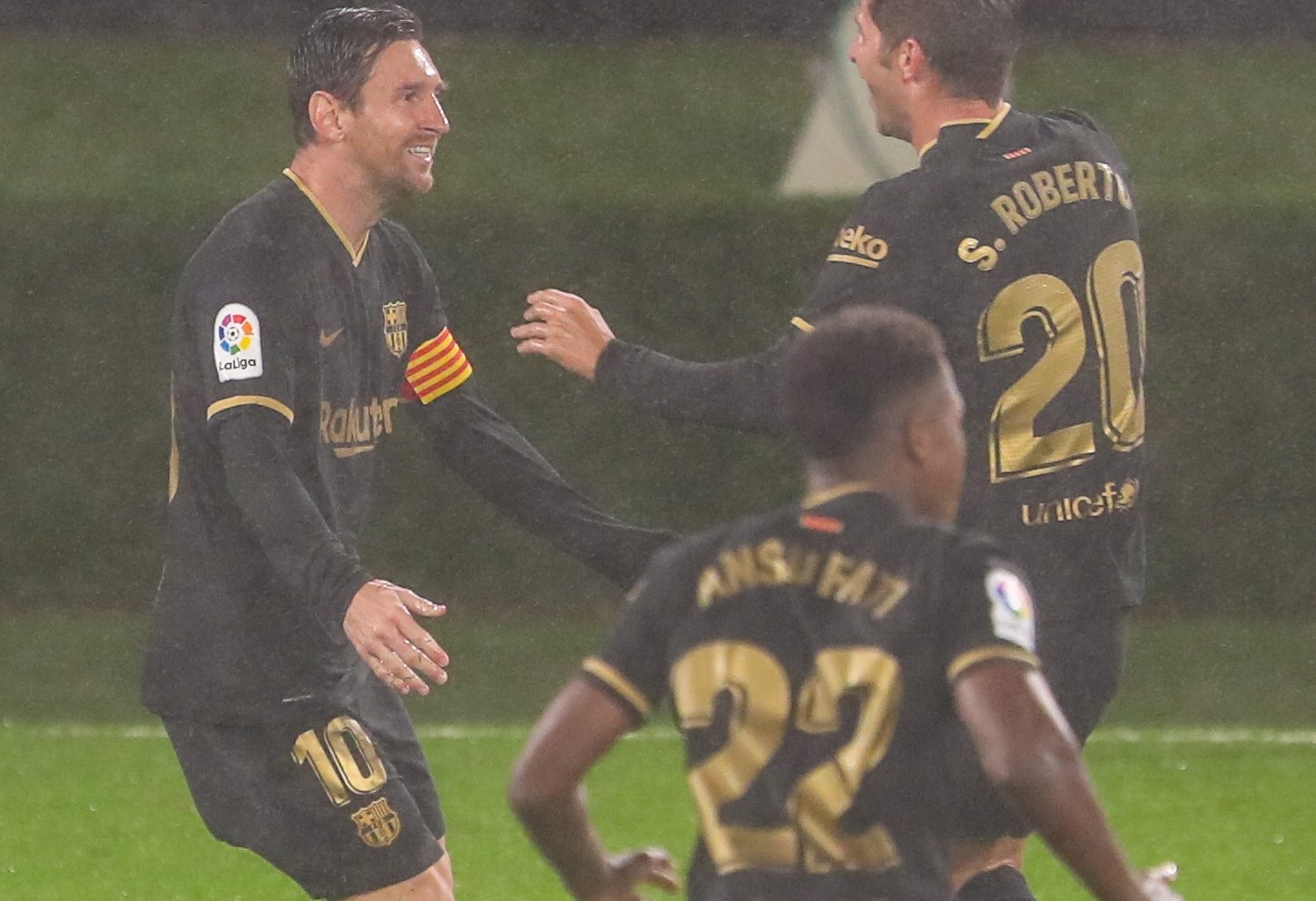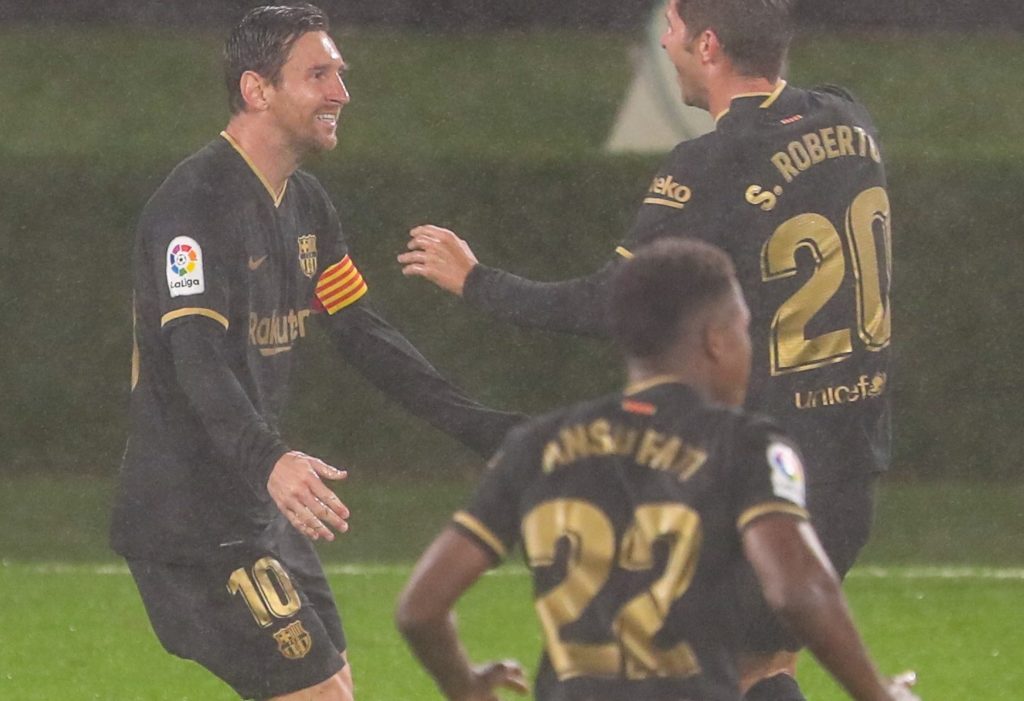 Barcelona visited Celta Vigo to play their second league game under Koeman. With a sparkling opening, a lot was expected of the Catalans even in the rough rainy weather.
Barcelona stuck to their 4-2-3-1 formation with Busquets and De Jong playing the back two and Coutinho, Messi, and Greizmann the front three of the five-man midfield. On strike was super youngster Ansu Fati. Another big change was Neto Morura replacing injured Marc Andre Ter Stegen for the match.
Celta Vigo on the contrary played a 5-3-2 formation with Iago Aspas and Emre Mor leading their attack. The rationale behind the formation was to contain Barcelona who had been attacking from all fronts in their previous four-nil victory over Villareal.
While Celta was determined to defend, Barcelona's plan was more foolproof and this was evident from Ansu Fati's 10th-minute goal. The goal saw a smooth build-up and movement of the ball as Fati waited high up on the pitch to just be able to squeeze the ball from in between two defenders.
The defense for Barcelona, however, was slight of a concern for the center-back Clement Lenglet was sent off with a second yellow card for a foul on Denis Suarez. Following this Barcelona made a defensive change bringing in Ronald Araujo for Greizmann and effectively shifting to a four-man midfield.
Despite being a man down, they managed to adapt well and score two goals – one from a Lionel Messi dribble that was awarded an own goal and the second from a Sergi Roberto volley in the closing minutes of the game.
Barcelona had finally won their first match in five years at the Balaidos.
Atletico Madrid 0 – 0 Huesca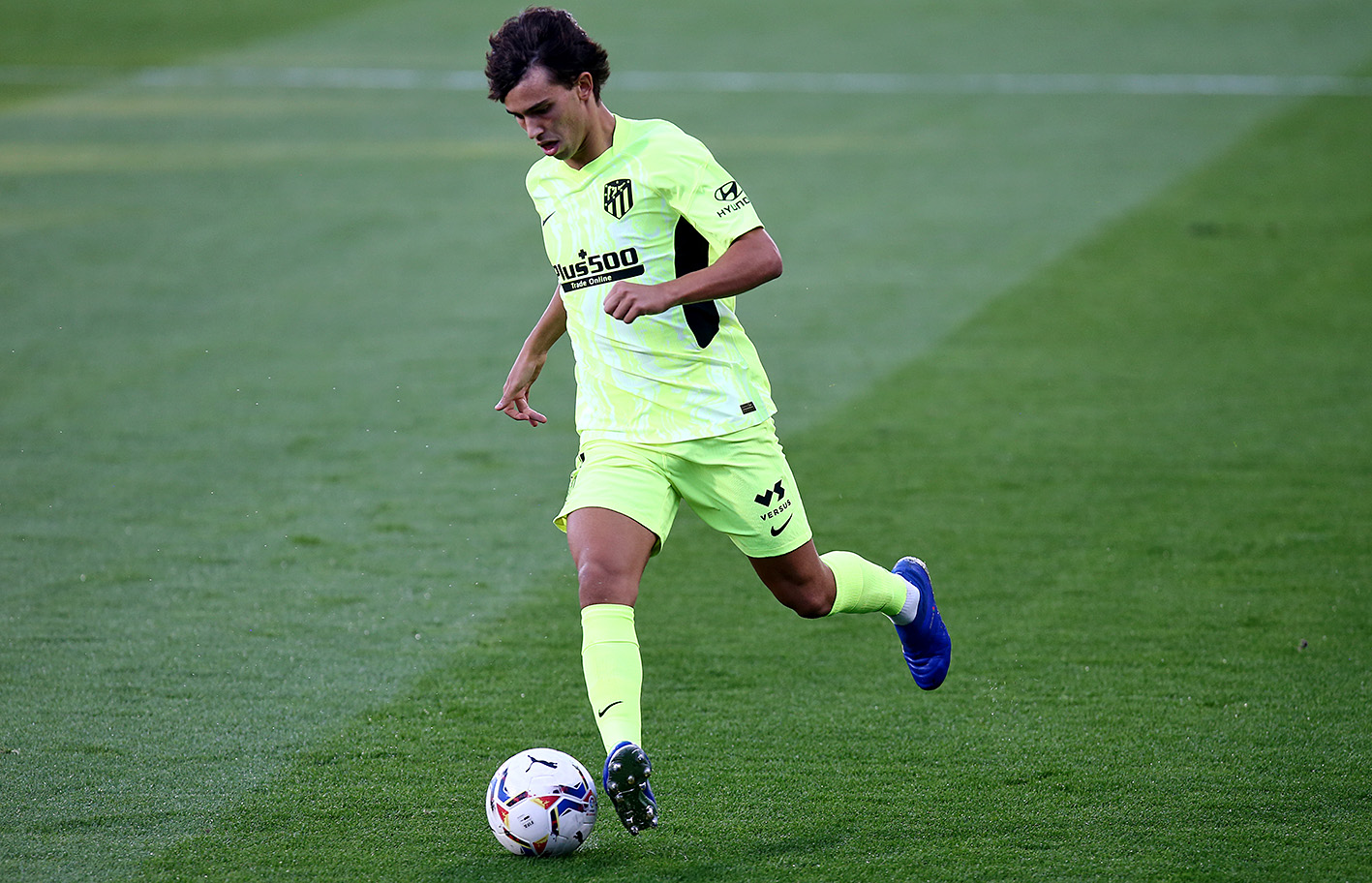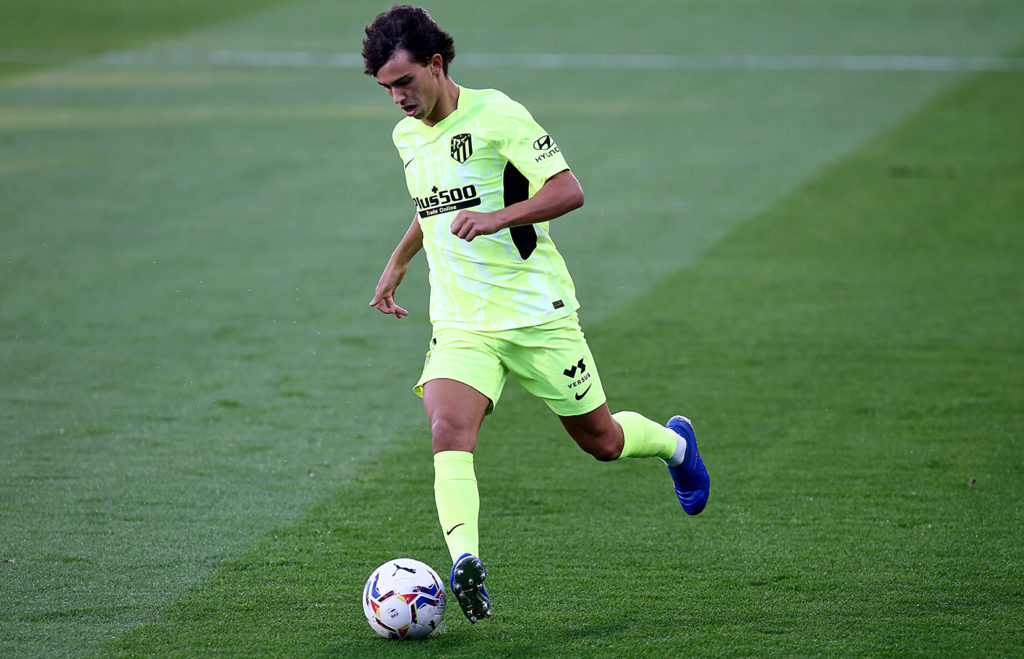 After a banging six-one opening of their League campaign, Atletico did not see this speed-breaker coming their way in the matchday four of the La Liga.
Atletico played a 4-4-2 formation with Luis Suarez starting the game alongside Joao Felix.
Huesca on the other hand lined up 4-3-3 with Ferriero, Okazaki, and Borja Garcia upfront.
Diego Simeone's side was leading the game in terms of possession from the beginning but had a tough time finding the net. Of their 16 shots over the 90 minutes, only two were on target. Two great shots by Suarez and Felix were close to going in but hit the side netting.
Felix was the star of this uneventful encounter.
He was confident in attack and a threat to the Huesca defense at all times.
📡🔴 #ATMFLASH

🎙 Here's what @saulniguez had to say about #HuescaAtleti

🔴⚪ #AúpaAtleti pic.twitter.com/cloC4fPl6S

— Atlético de Madrid (@atletienglish) September 30, 2020
Atletico, however, lacked aggressiveness and thus failed to make the best of the opportunities. Saul and Carrasco shall focus on moving the ball upfront and Diego Costa should be employed for applying the finishing touch.
Huesca, on the other hand, deserves to be complimented for their narrow and well-positioned defense.
Real Sociedad 0 – 1 Valencia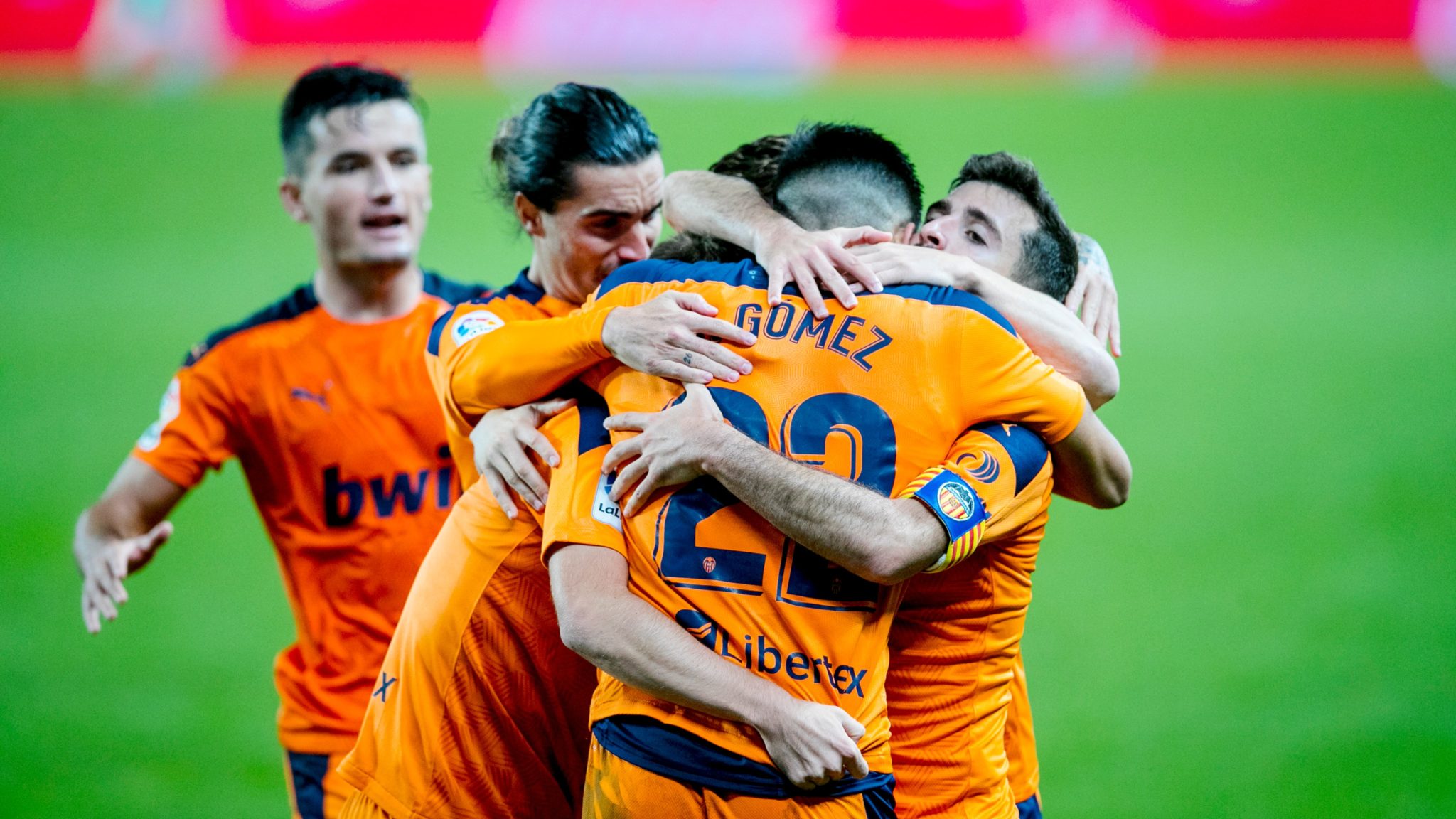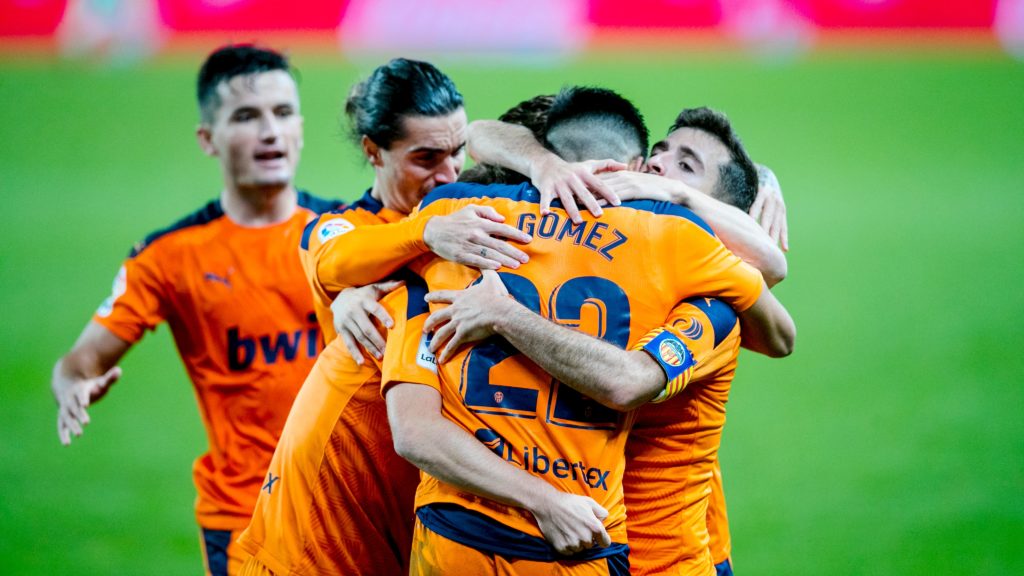 As Valencia traveled to Anoeta during the week, they had been well aware of it being one of the trickiest away fixtures in the League.
Real Sociedad had managed to remain undefeated in the league in their initial three games. Their new signing David Silva was also picking up in the midfield to give more to the game.
They played a 4-5-1 formation with Zubimendi playing CDM and Alexander Isak being the sole striker.
Valencia on the other hand stepped up with a 4-4-2 where Maxi Gomez and Lee-Kang lead their attack.
Real Sociedad were very comfortable on and off the ball and held the majority of possession. They even had a total of 11 shots during the game, which was more than Valencia's attempts. Starring in creating chances was Merino and his midfield partner Silva.
The attacks however failed to threaten the Valencia defense and Domenech.
Valencia on the contrary had been struggling to build up and was less dominant during the game.
A 75th-minute goal from Maxi Gomez however sealed the deal in matchday four of the La Liga.
With an assist from Jose Gaya, Gomez applied a beautiful finishing touch to tuck the ball past the goalkeeper and win the match for Valencia who have otherwise been battling losses and draws in their league campaign.
Matchday Four Results
Matchday 4! ✅

Where is your team in #LaLigaSantander standings now? 🤔#LiveStandings #YouHaveToLiveIt pic.twitter.com/9S2pBYnorO

— LaLiga English (@LaLigaEN) October 1, 2020
These are the results from Matchday 4 of #LaLigaSantander! 📅#LiveResults #YouHaveToLiveIt pic.twitter.com/mRY4iFe1ED

— LaLiga English (@LaLigaEN) October 1, 2020