Football, in the last few decades, has become more than just a sport. The beautiful game has grown into a global spectacle. As club football witnessed more exposure globally, the 4-year-long wait for the World Cup has shrunk to must-see weekend television. While the sport has become a cultural phenomenon, the players have risen to super stardom. These players, or rather football stars, are adored and celebrated by millions for their performance on the pitch. However, on the flip side, they also face massive scrutiny from the same fans. Each and every action is observed under a microscope by not only the headline-hungry media but also trigger-happy fans on social platforms. Sometimes, the criticism for an off day on the pitch or a mishap off it far outweighs the good. A player sometimes becomes the victim of this hunger to create a narrative. One such case is that of Welsh and Madrid talisman, Gareth Bale.
The Big Transfer Deal
On 1st September, 2013 Real Madrid announced the signing of Bale from Tottenham Hotspur for a then world record fee of €100.8 million surpassing Cristiano Ronaldo's €94 million. Bale's arrival created Madrid's terrific trio upfront, the 'BBC'- featuring the aforementioned Cristiano and Karim Benzema.
However, the 2013-14 season for Bale didn't start as he would have hoped to. Out of the first 16 games, he missed 5 and played only 5 full matches due to injury concerns. His performance in his first Clásico, which ended up in a 2-1 defeat, attracted severe criticism. However, Bale soon found his groove. He scored arguably the best goal of his career against Barcelona in the Copa del Rey final, as he outsprinted Marc Batra from the halfway line (while Bale was off the pitch at one point) with 5 minutes remaining in regulation. Bale also scored one of the 4 goals for Real in the Champions League final, as Real succeeded in their quest for "La Decima". Bale finished that season with 22 goals and 16 assists across all competitions.
Zinedine Zidane took over the reins of Real Madrid in January of 2016. Under him, Madrid went on to win 3 consecutive Champions League trophies and became the only team to defend their title ever since the competition was rebranded back in 1992.
However, even with so much success at the club, Bale's time at Real Madrid was far from a smooth ride. In 2015, after a defeat at the hands of rival Barcelona, Bale's car was reportedly attacked by fans. He was often portrayed as brash and arrogant in the media. Bale was criticised for not learning Spanish and people questioned his commitment to the club.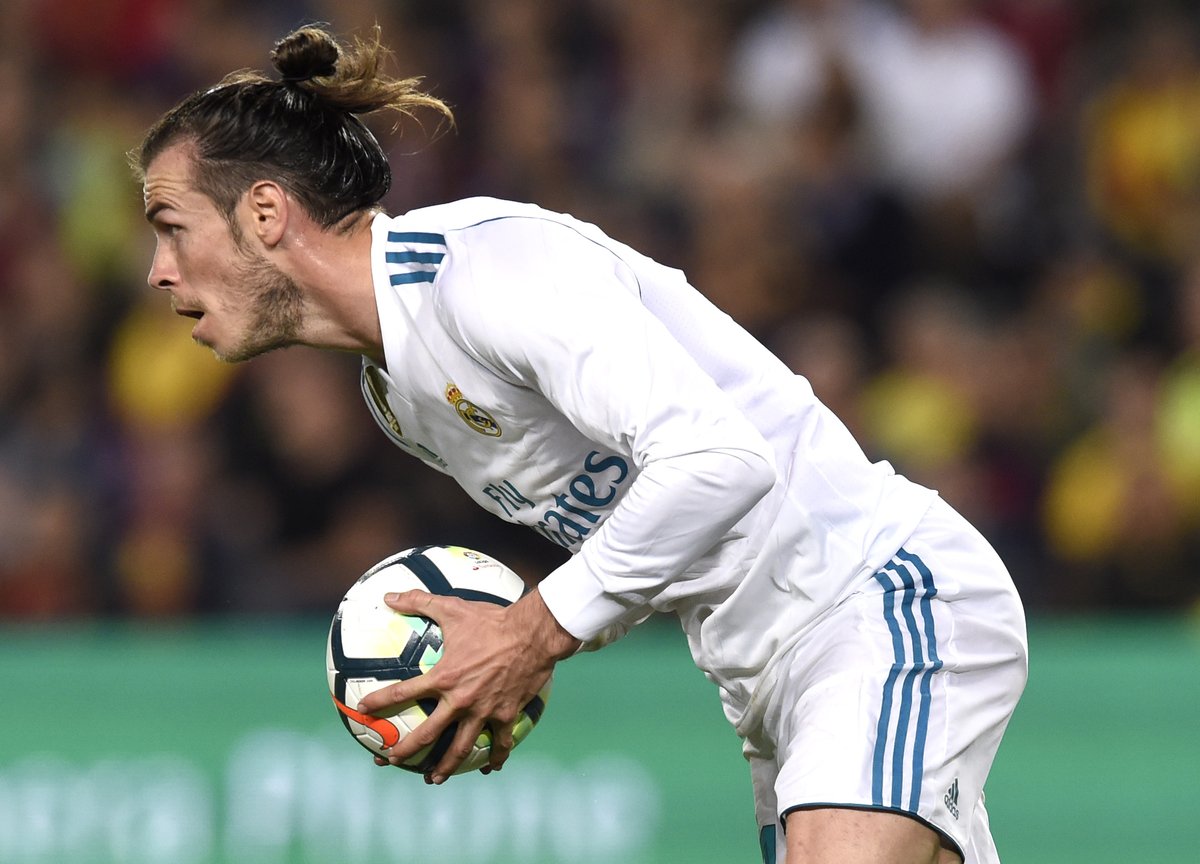 After an abysmal 2018-19 season, which saw Real Madrid going out in the round of 16 of the UEFA Champions League, the club was set for a huge change up in the following summer. Bale was criticised by several Spanish media outlets for his failure in filling the void left by Cristiano Ronaldo.
World War With Z
As Zidane returned to the club for his second stinct, he signed his long-term target Eden Hazard along with bunch of other new faces. But the prominent story still remained of Gareth Bale's future in Madrid. In a press conference, Zidane all but confirmed that the club was looking to move away Bale and were looking for suitable buyers.
"He wasn't included in the squad because the club is working on his departure… that's why he didn't play. We'll have to see if it goes through tomorrow, if it does then all the better. Let's hope, for everyone's sake, that it happens soon," Zinedine Zidane was quoted as saying.
Following this comment, Bale's agent called Zidane a "disgrace".
After some backlash Zidane went back on his comments and said, "I'll try to be very clear with this, with Gareth. Firstly, I have not disrespected anyone, least of all a player because I always said the same thing, that players are the most important thing, and every time there is a player here I am always with them. Secondly, I said the club was trying to get him out. Period. Thirdly, the other day Gareth didn't play because he didn't want to. He said the club was trying to negotiate his departure and didn't want to play because of that. So far, Bale hasn't asked not to play tomorrow."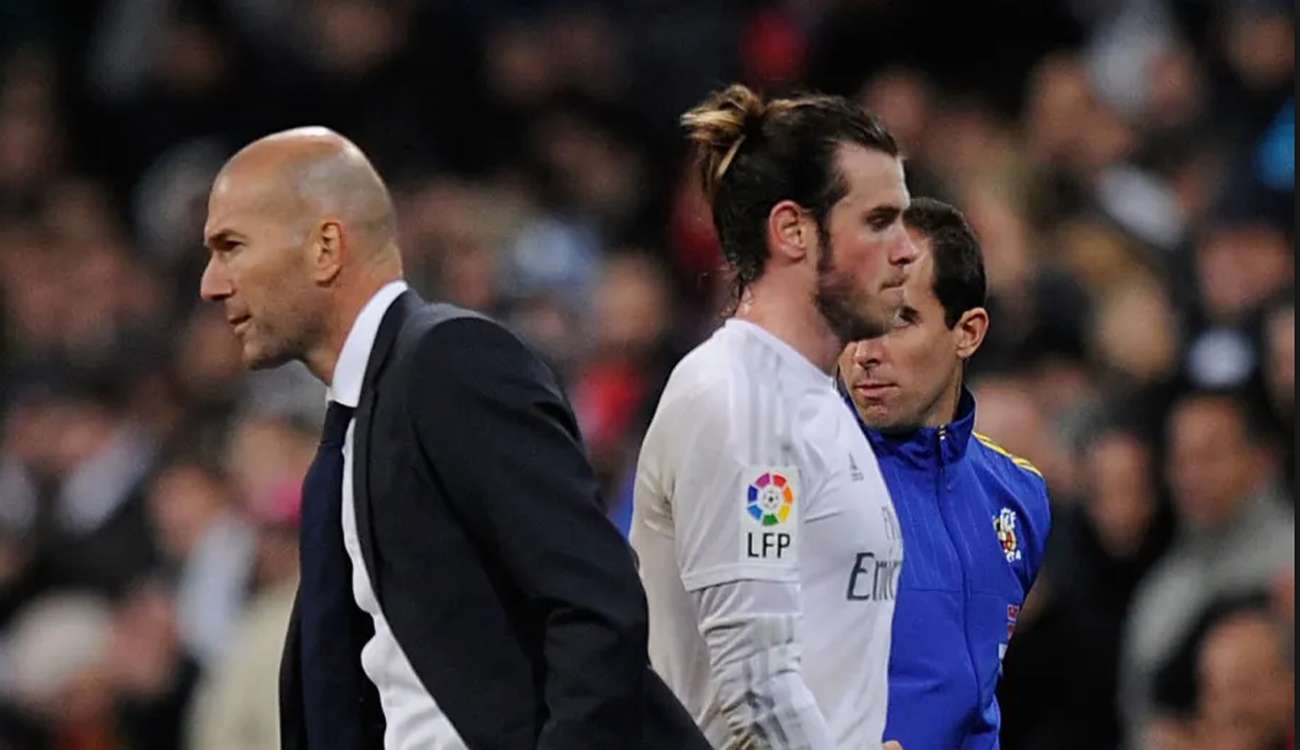 Bale's agent has denied claims that the player isn't happy living in the Spanish capital, amidst supposed interest from Bayern, United and Spurs. In August 2019, Bale didn't travel with the squad for the Audi Cup, which Zidane attributed to his illness. However, Spanish tabloid El Confidencial snapped an image of the Welshman playing golf on the same day.
Per the Daily Mail's Mike Keegan, Zidane on this matter said: "You are telling me something that has surely happened. I'm here with my players, and I'm not going to comment on that. I've not seen the picture. I'm here with my players, so I can't say much about that. I hope he's working well. I'm not going to tell him off or that he's not allowed to do it. He's old enough to do what he wants."
The situation escalated even more when Bale was pictured celebrating with a flag which said "Welsh. Golf. Madrid. In That Order." as Wales defeated Hungary and qualified for Euro 2020. The following weekend, Bale was substituted into the match with chorus of booos and jeered loudly every time he touched the ball by the Bernabeu.
It is difficult to see Bale, who made only 18 appearances scoring only 3 times this season across all competitions, to remain at the Bernabeu. When Ronaldo was transferred to Juventus, all the eyes were on Gareth Bale expecting him to take over and lead Madrid. However, his history with injuries and fall out with Zidane led to him getting sidelined in big matches, mostly coming in as substitute.
What's Next For Bale?
Unless a suitable offer arrives for the 30-year-old, the player can see out his contract which runs till 2022.
Gareth Bale's case is curious one. It strange to see a player with such a repertoire and resume to be a worry at any club. Bale has been involved in four Champions League triumphs for Real Madrid. He has constantly said on record that he is happy living in Madrid and playing for the most successful club in Europe.
However, with that said, as time goes on it is becoming difficult to see how he can get into the good books of the fans and the board with Zidane not including him in his starting lineup in important matches. As everyone waits for European football to resume again, the upcoming transfer window along with Hazard's injury situation will play a vital role in Bale's future involvement in Madrid.