Hertha played against Schalke at their home Olympiastadion in Berlin, but before the match started, the Hertha players linked their arms and took a knee in support of national anthem protests that has swept American sports. The players, staff and officials of the club kneeled before their Bundesliga clash against Schalke on Saturday.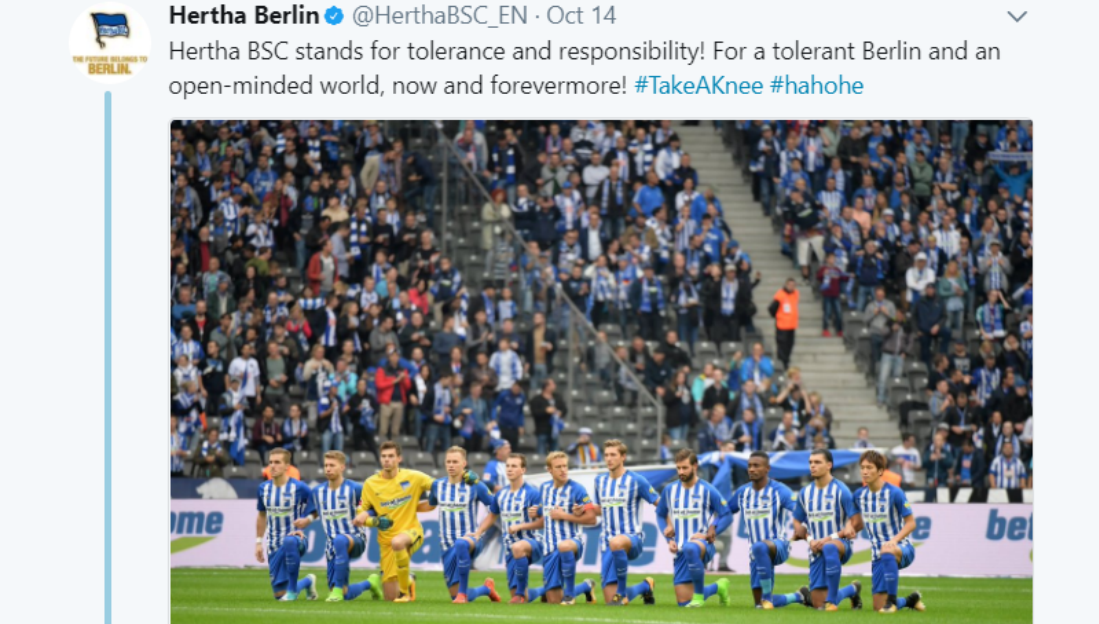 The club posted the picture on its official Twitter account, with the caption: "Hertha BSC stands for tolerance and responsibility! For a tolerant Berlin and an open-minded world, now and forevermore!"  
President Donald Trump had his say on the debate, "clubs should fire players who protest the anthem" later on he added that NFL owners should "get that son of a bitch off the field" when "somebody disrespects our flag".
The protest was first started last year in the NFL by San Francisco 49ers quarterback Colin Kaepernick, who was drawing attention to the treatment of black Americans. Since then, many other players have joined the protests in sports all over the world. Hertha on the other hand became the first European football club to show their support.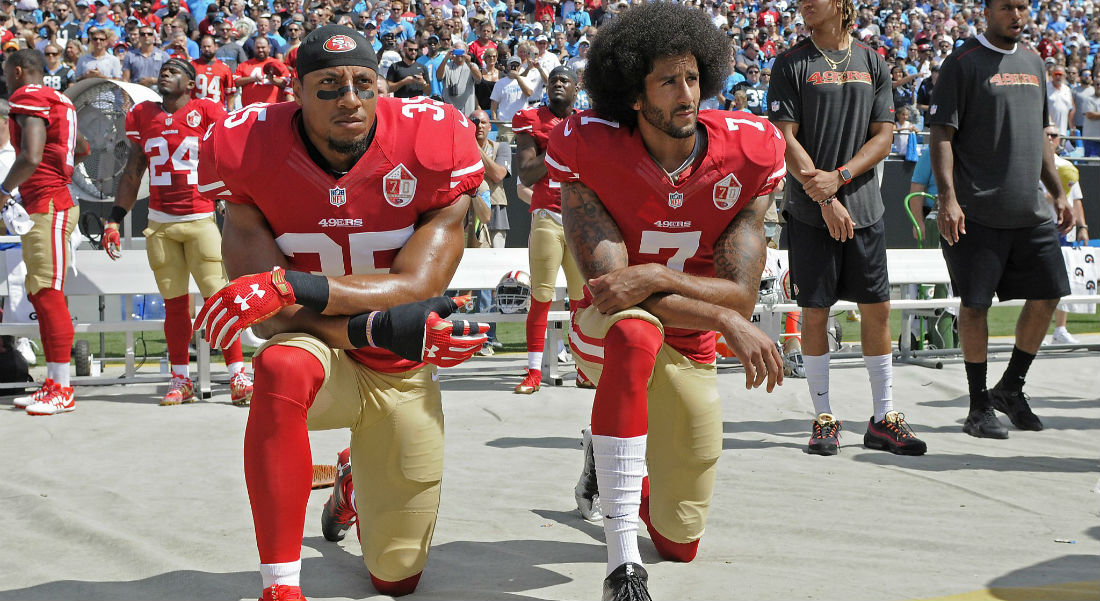 Hertha lost 0-2, thanks to Leon Goretzka and Guido Burgstaller who scored in the second half of the game to give important three points to the away side.
Defender Sebastian Langkamp told Sky Sports:
"We are living in the 21st century, not the 18th century, but there are some people who haven't developed their ideologies accordingly.
"If we can give them a bit of help in doing so, then that's good."
Hertha sporting executive Michael Preetz said the protest was in solidarity with the fight against racism.
ESPNFC reported: "I've been here for 21 years, and we've always been against discrimination of any kind and against racism," he said.
"We are Berlin. We are an open-minded city, and we stand for diversity, and that's what the team and the club wanted to stand up for today" Preetz added. 
U.S President Donald Trump has continued to call for protesting players to lose their jobs and backed a boycott of the NFL, The NFL players' union is set to meet with owners next week to discuss the issue.