Former FIFA president Sepp Blatter has been accused of sexual assault by former USA goalkeeper Hope Solo.
The World Cup winner, says the incident happened at the 2013 Ballon d'Or awards, before she went on stage to present an award.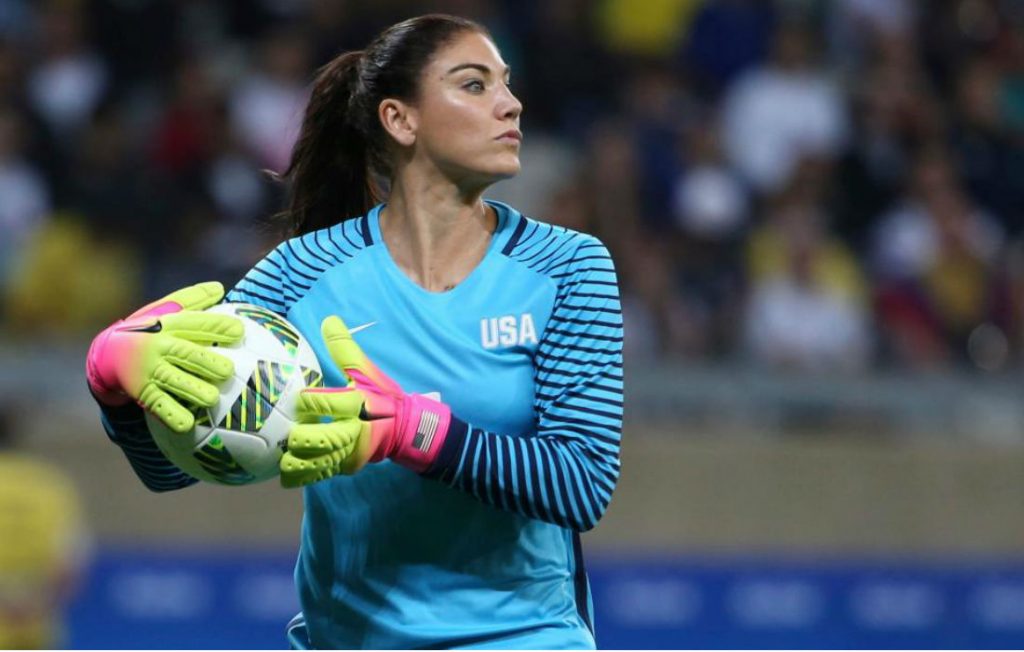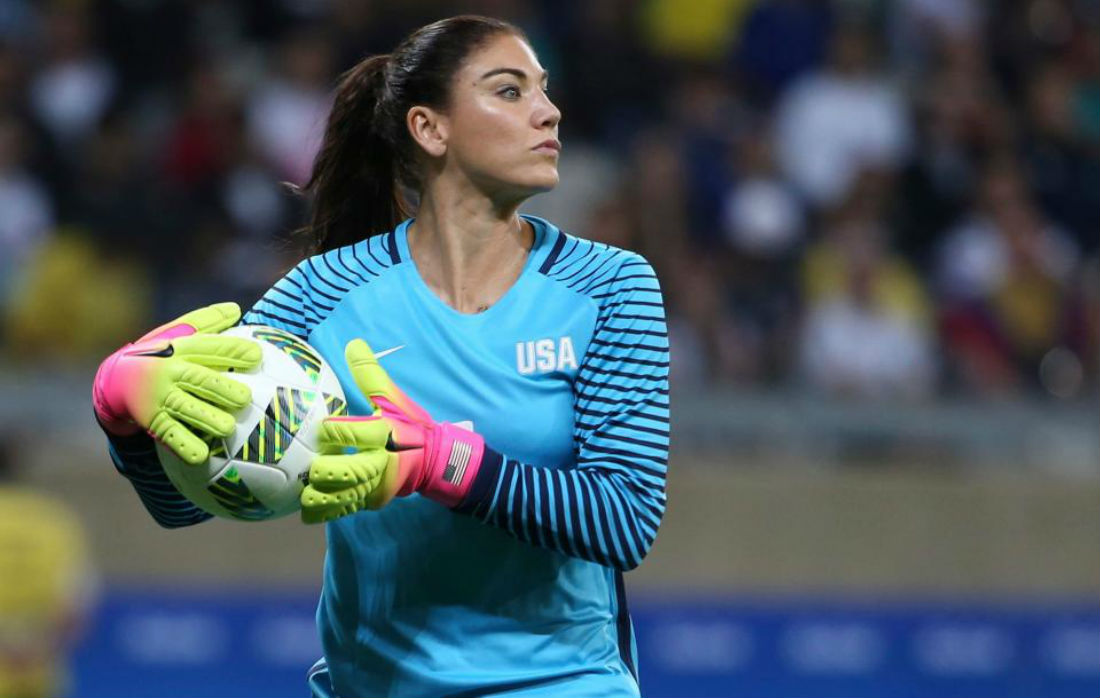 In an interview with the Portuguese newspaper Expresso, being published on Saturday, Solo, 36, claimed she "had Sepp Blatter grab my ass" at the glittering presentation of FIFA's annual football awards for achievement during 2012. She presented the FIFA Women's World Player Of The Year award alongside the 81-year-old Blatter at the glitzy ceremony, to her colleague on the USA team that had won the gold medal at the London Olympics, striker Abby Wambach.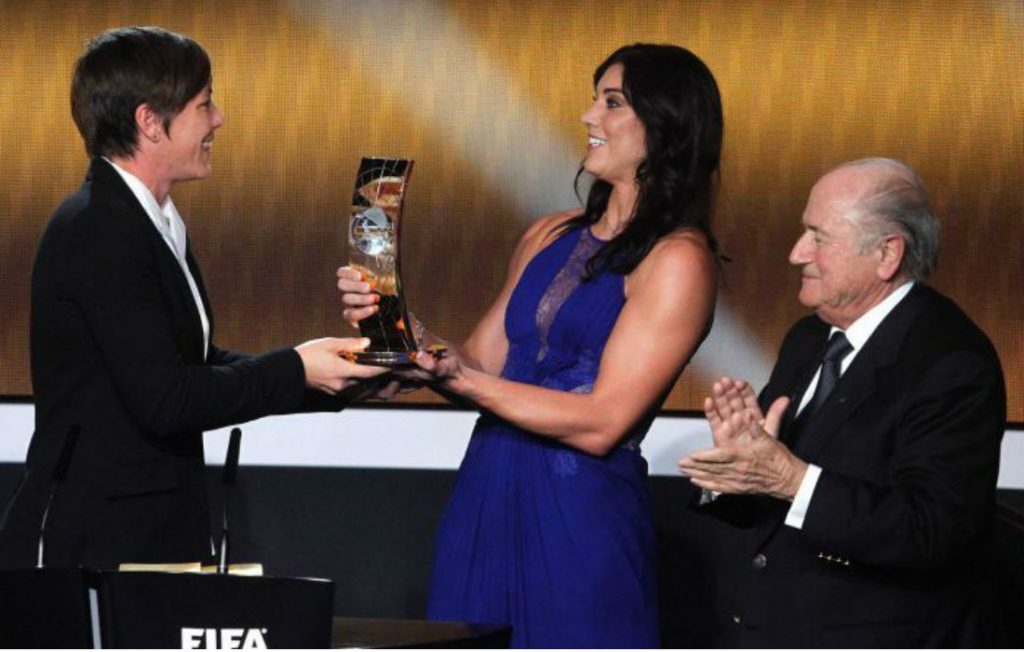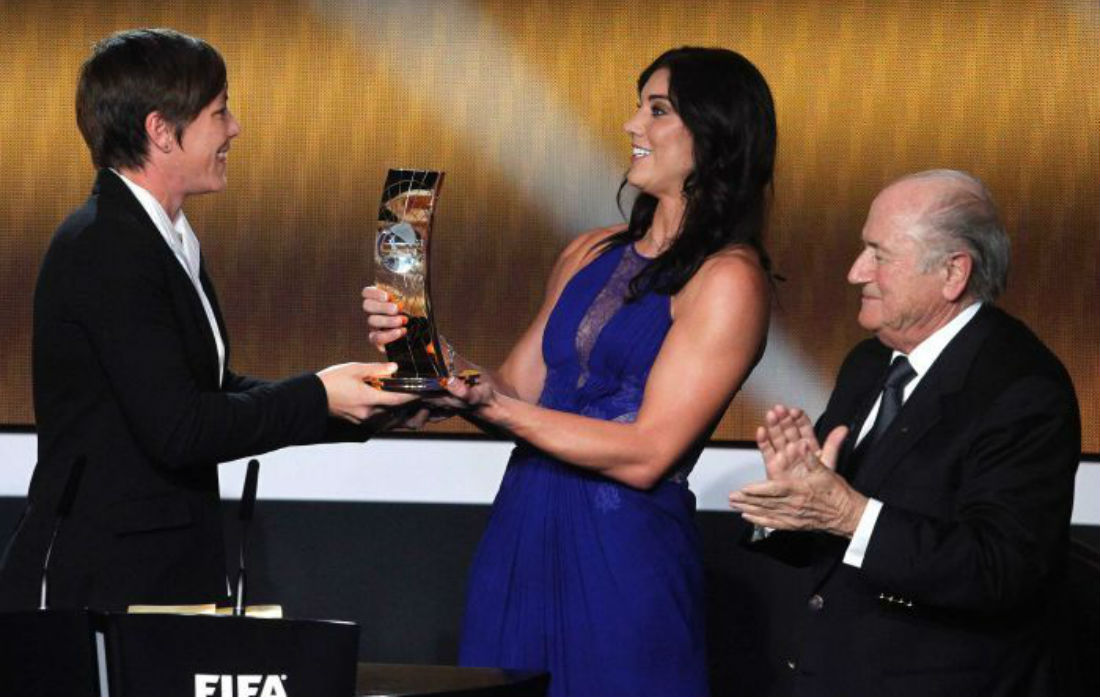 The USA shot-stopper claimed that Blatter grabbed her from behind just moments before they were set to go on stage.
She said: "It was at the Ballon d'Or, right before I went on stage. I was in shock and completely thrown off.
"I had to quickly pull myself together to present my team-mate with the biggest award of her career and celebrate with her in that moment, so I completely shifted my focus to Abby."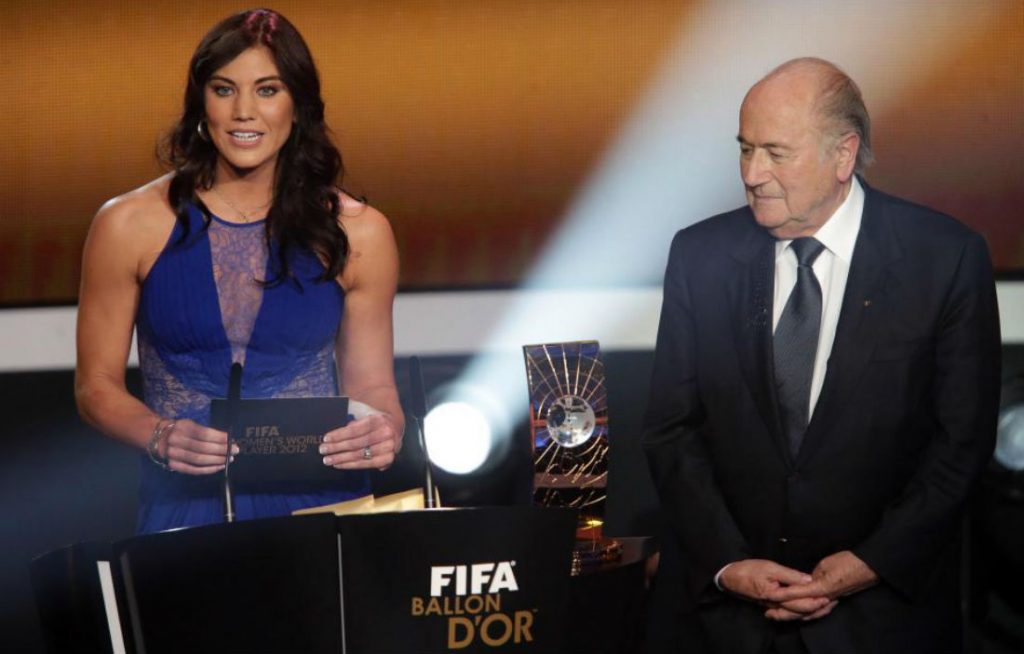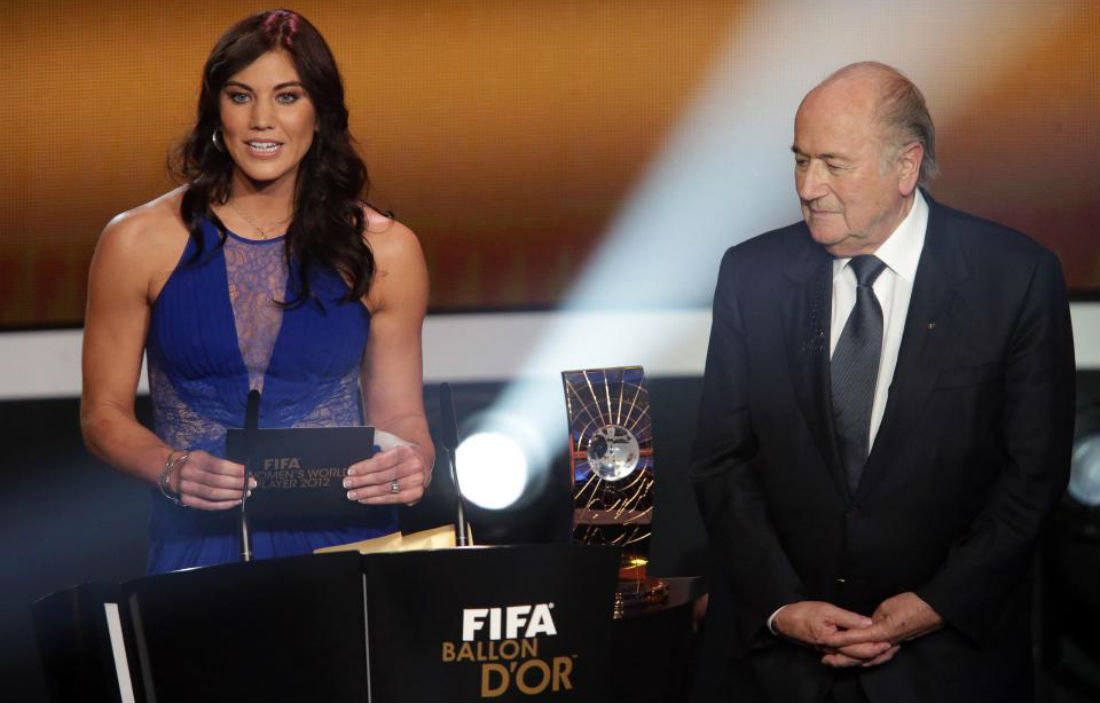 Solo, when asked why she has not spoken out on the incident before, added: "I was nervous for the presentation. It was the Ballon d'Or I was presenting.
"After that I didn't see him and that was kind of bad. I didn't get to tell him directly "don't ever touch me". That's the way I've always handled things. Directly."
Blatter's spokesman shut down the allegations and denied that the incident took place. He said: "This allegation is ridiculous."
Blatter was head of the world football's governing body for 17 years, until a corruption scandal in 2015, following which he was banned from football for six years. The US-Swiss investigation is still ongoing, with more than 40 people charged.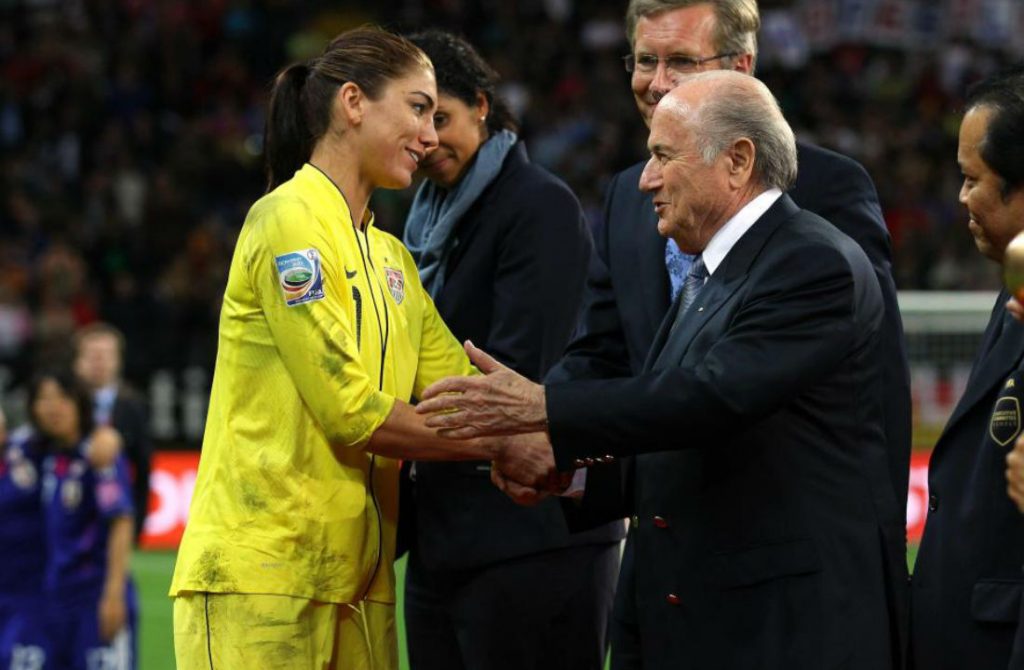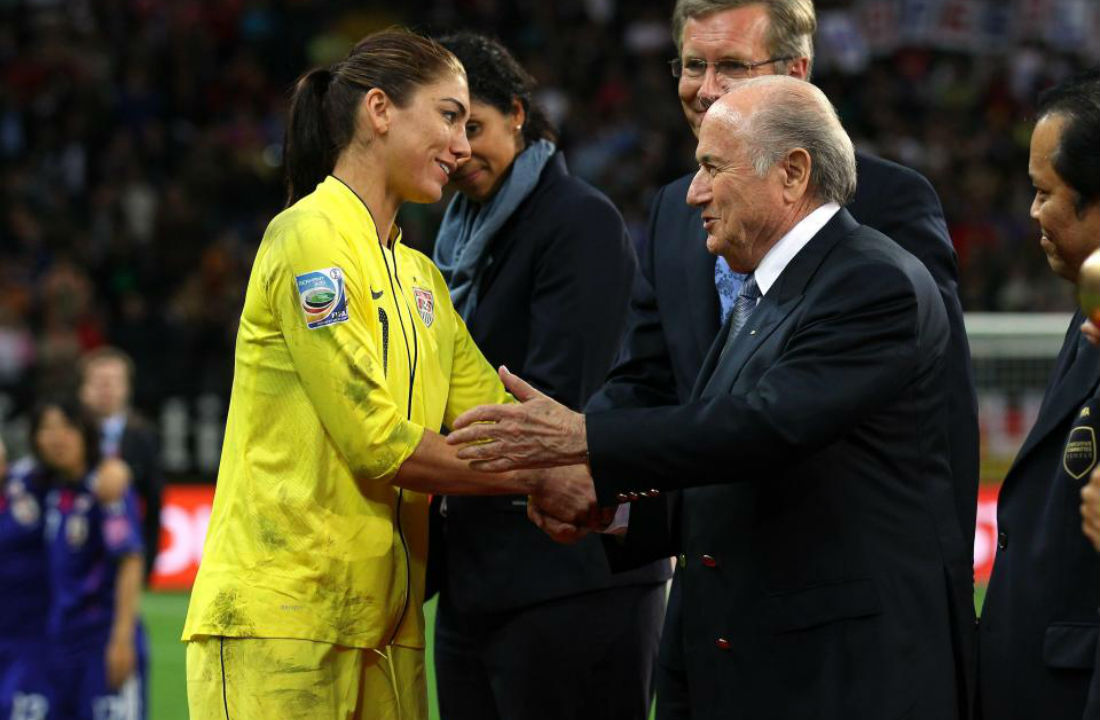 Solo, the most capped goalkeeper in US football history with 202 appearances, including in the 2008 and 2012 Olympic and 2015 World Cup-winning teams, spoke out last month about sexual harassment in sport, following the revelations about the Hollywood producer Harvey Weinstein.
"I have seen this all of my career and I would like to see more athletes speak about their experiences," she said.