For the best part of a decade, Lionel Messi and Cristiano Ronaldo have been the undisputed best players in the world.
While the likes of Neymar Jr, Andres Iniesta, Wesley Sneijder, Arjen Robben, and Virgil van Dijk have all laid claim to being a potential Ballon d'Or winner on a seasonal basis, the 'big two' have managed to dominate the end of year awards ceremony like few others. That's why they are two of the most prominent players in history, if not the most prominent.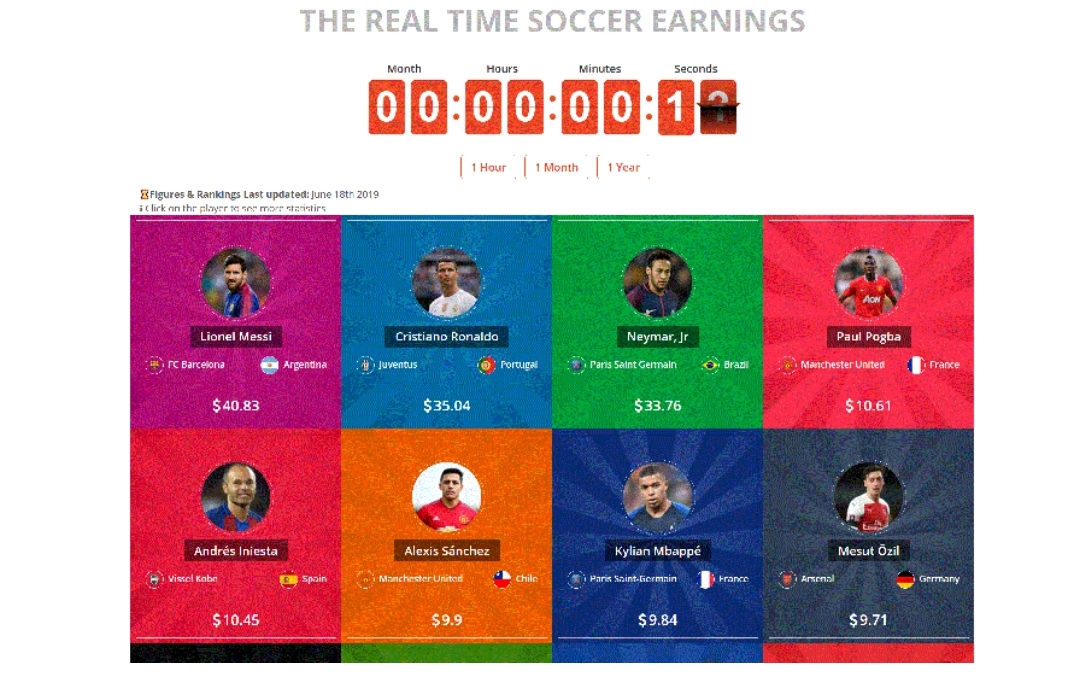 It's also why their wages appear to dwarf just about anyone else in the world game. For example, did you know that Messi earns a whopping $127m in a single year? That's incredible sums of money, and only slightly more than numbers 3 and 4 on the list of top earners according to Findbettingsites.co.uk.
Paul Pogba earns around $33m per year, while Neymar Jr. is closest at Paris Saint-Germain on around $105m per year. Therefore, you could put both of them together and only be around $15m above where Messi stands on the payscale in world football. That shows you just how highly the Argentine is revered within the sport – and the wider football world.
Does
anyone even come close?
Well, you might be surprised to find that Cristiano Ronaldo is the only person even close to Messi. Earning around $109m/year at Juventus, the Portuguese legend is the only other player outside of Mess and Neymar to be in this kind of pay scale. The fact that Pogba is around 30% of what Ronaldo earns just lets you know how highly the top two are revered in the sport from a financial perspective.
Moving down the list, the next closest options are Andres Iniesta ($32.5m, Vissel Kobe), and Alexis Sanchez ($30.8m, Manchester United). The fact that Sanchez has his wages being split-paid by Manchester United and FC Internazionale does not change the fact he's such a high earner. Does it seem odd, though, that United for all of their present issues and follies off the pitch can still afford to have numbers 4 and 6 in the top earners?
Another club who has a lot of money invested in just one star compared to the rest is Arsenal. While Kylian Mbappe of PSG might come after Sanchez on around $30.6m, Ozil is next on $30.2m. The German has long been maligned for his poor form at Arsenal, so the fact he's comfortably their top earner should really concern some fans.
Even more concerning is the fact that he's only paid $400k/year less than Mbappe. Given that Mbappe is seen as the heir to the throne for the best player in the world crown, that's sure to have some people interested about what comes next.
With the vast majority of clubs simply not able to stretch to the $100m/year mark for any player, though, the trio mentioned above might be the only trio in history to be paid so much. It speaks volumes about how highly Neymar is revered by his club, though, that he's the only other player to make over $100m in a season.