Chapecoense boss Caio Junior had made an ominous comment after guiding his side to the Copa Sudamericna final.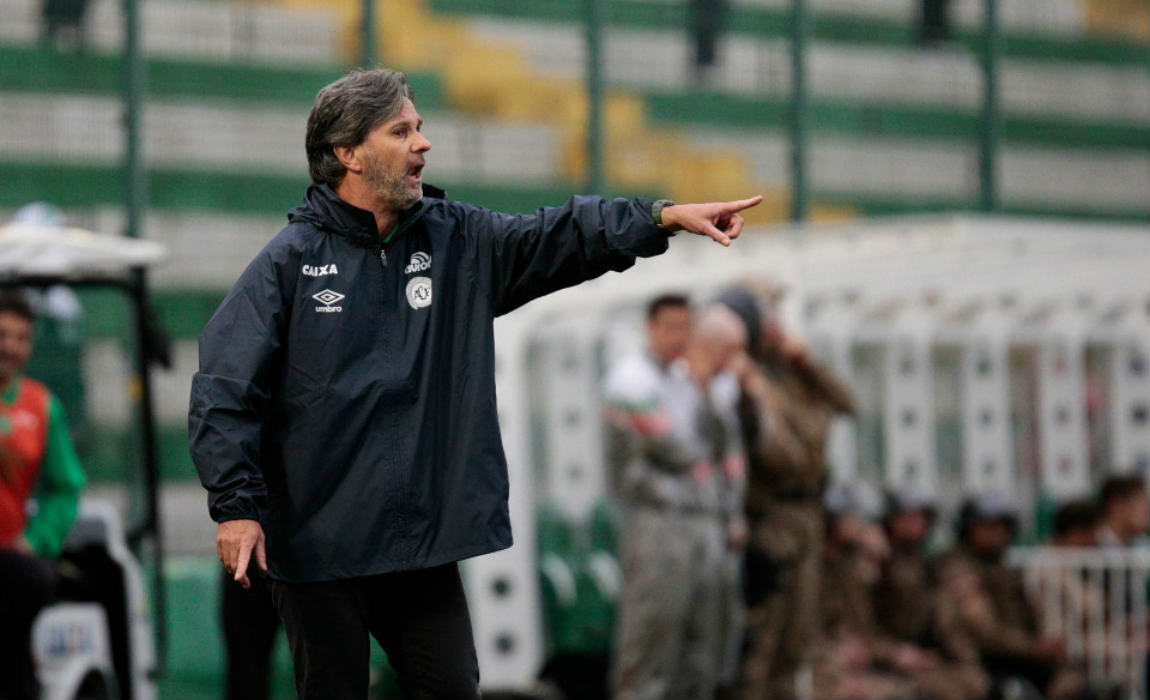 And now a week later the 51-year-old manager along with others in the Chapecoense squad – leaving three, who survived, was one of the 71 victims to die in the tragic plane crash in Colombia as the Brazilian club was on their way to face their opponents Atletico Nacional in the first leg of the final.
The Santa Catarina side were in the fourth division of Brazilian football in 2009. But the Chapecoense side have beaten all odds to rise to the top level in the last few years.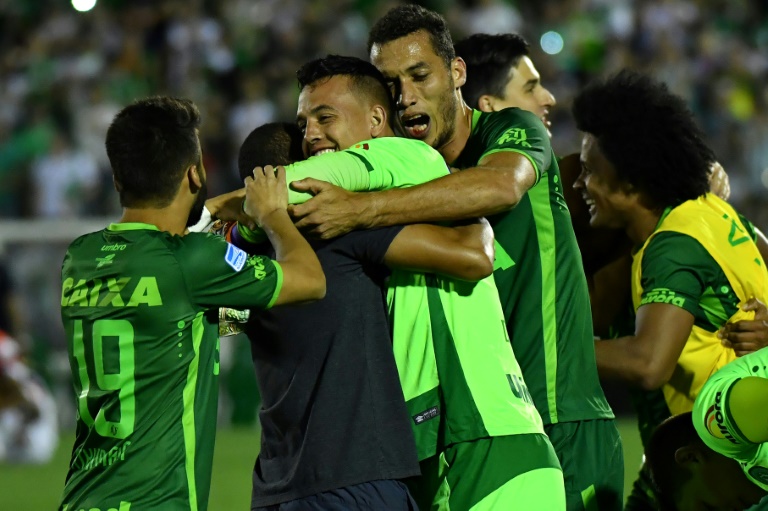 In the last seven years the club has made a successful journey from the fourth division to the top division of Brazilian football and after playing a draw with San Lorenzo last Wednesday, the Santa Catarina side clinched a place in the final of the Copa Sudamericana – the biggest achievement in their club's history.
Speaking in a post-match interview after a 0-0 draw with San Lorenzo, Chapecoense boss Caio Junior had said: "If I died tomorrow, I would die happy."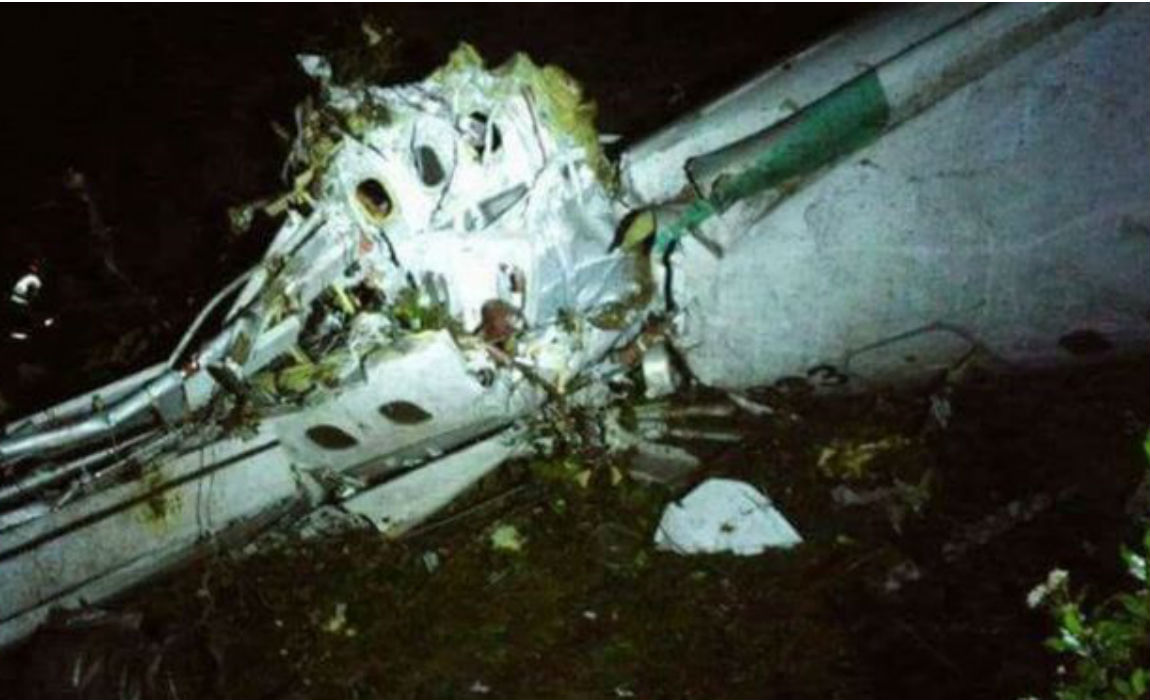 According to recent reports and the local police, only six people out of 77 on board the flight – which included the players, journalists, backroom coaching staff and crew – survived.
Caio Junior's son, who also plays for the club forgot his passport and was not on board the flight. Only three players in their squad survived the tragic crash.
The investigating team have recovered two black boxes from the wreckage with recent reports claiming that the passengers were forced to board the doomed flight as red tape prevented them flying from Brazil.

Reports suggest that the team were supposed to board another plane and not the one that crashed.
According to local reports, Brazilian aviation authorities prevented them from taking a charter flight to Medellin and therefore they had to board the flight that crashed.
The club later paid tribute to their players by posting a cartoon – depicting their players as angels in heaven.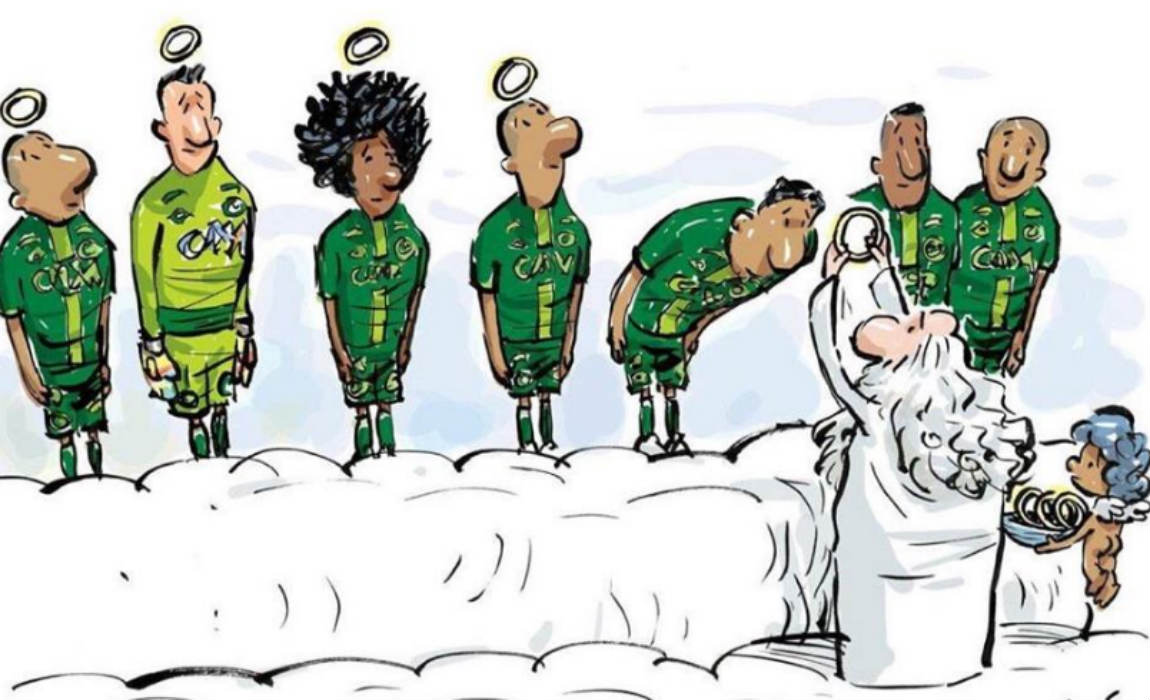 Brazilian football legend Pele said: "Brazilian football is in mourning."
"It is such a tragic loss."
"My sincere condolences to the families of the deceased."
"Rest in Peace."
The plane lost all communication with the air traffic control room after the pilot declared an electrical failure as the plane approached Medellin at 10.15pm (3.15am GMT) on Tuesday, before it crashed in a hilly area in Colombia.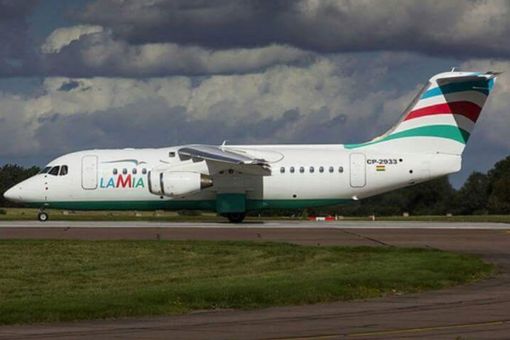 Brazilian president Michel Temer officially announced three days of nationwide mourning after the unfortunate Chapecoense plane crash.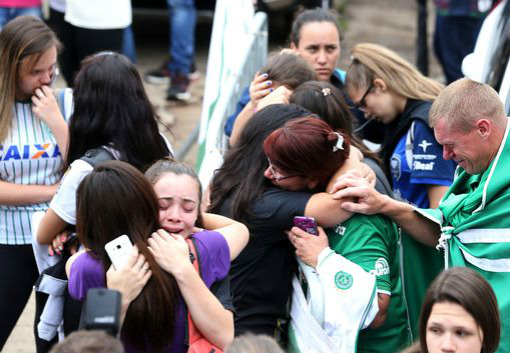 Fans of the Brazilian club came out together at their Chapeco stadium to mourn the death of the players.
And now Atletico Nacional have asked CONMEBOL to award the Copa Sudamericana to the Chapecoense side.