Which player comes after Messi and Ronaldo? Mo Salah, Virgil van Dijk, Kevin de Bruyne, Neymar, Eden Hazard? This is a question that keeps popping up in the footballing world and there's no clear answer.
With Messi and Ronaldo almost reluctant in giving up the top two spots, their astronomical feats have all but made everyone else fight for the third place. Names of Iniesta, Ribery, Robben and Sneijder did come up in the past.
But in recent times, with Gareth Bale's unexpected fall from grace, two players have generally been touted to take over from Messi and Ronaldo. One being an enchanting Belgian in Eden Hazard, while the other being a scintillating Samba Boy, Neymar Jr.
But is there another one who deserves to share a similar spotlight as those two? Few might argue it'd be the amazing Egyptian, Mo Salah with his incredible tally of goals and assists to be a legitimate threat to Messi's and Ronaldo's Ballon d'Or aspirations. While Salah has absolutely earned his praise as he earned third spot in FIFA Men's Player of the Year, and winning the PFA Player's Player of the Year back in 2018.
There has been one name however, which has been working absolute wonders under radar.
Enter Manchester City's and Pep Guardiola's general-in-midfield, Kevin De Bruyne.
The Belgian has been off to a scintillating start to the season, with 2 goals and 7 assists under his belt in 5 Premier League matches. Man City have lost only once in this season so far – against Norwich – where the Belgian didn't start and came on as substitute later.
When it comes to national duties, the Belgian has to contend being the second guy with Eden Hazard being thought of as the best player. It is about time de Bruyne shares the same spotlight and recognition from the footballing world as Neymar and his countrymen Hazard.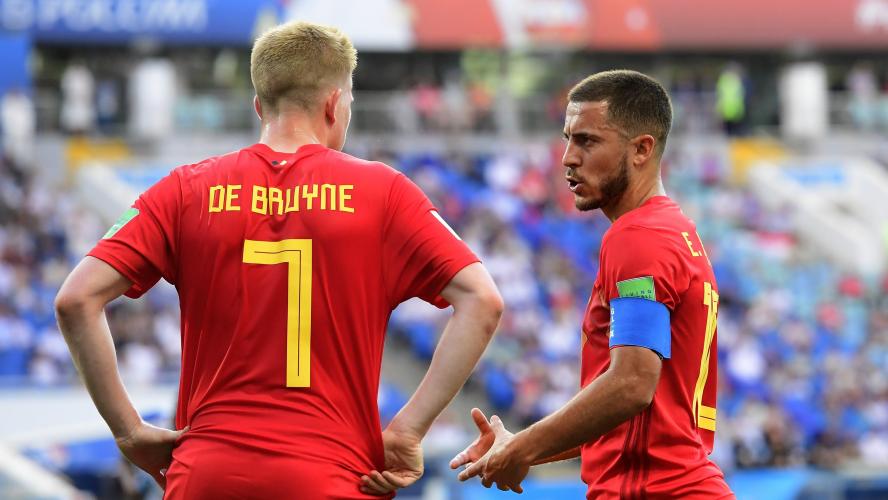 De Bruyne has been City's driving force in winning back to back Premier League titles. He also finished second in PFA Player's Player of the Year Award behind Mo Salah the same year. While he missed most of last season due to injuries, a season where City won the domestic treble, one doesn't need to be a pundit to see that with De Bruyne on the pitch, City are a completely different side.
Along with David Silva, the Belgian creates one of the best midfield duos currently in club football. Their patience and confidence on ball along with their creative prowess drives Pep's attack. There is probably no other midfield in the world right now that can come close to City's dynamic duo in terms of finding the right pass at the right time.
It's not just KDB's wicked crosses that he whips so effortlessly with pin-point accuracy to an arriving Sterling or Aguero who just need to tap into the net. It's also his goal scoring ability coupled with his ability to lead a counterattack with pace and precision that makes him quite probably the best midfielder in the world.
It's almost unbelievable now, that in 2014, Chelsea let him go to Wolfsburg for £18 million.
De Bruyne instantly found his feet in Germany as he was named the Footballer of the Year in Germany the very next year. City saw the opportunity and signed him for a club record £54 million in 2015. He became City's player of the year in 2016 and once again in 2018, winning 2 Premier League titles.
De Bruyne is essential in Guardiola's plan as he makes City nearly unbeatable and almost unplayable sometimes.
He has been equally great for Belgium as he had a brilliant World Cup in 2018.
In a recent EURO Qualifiers against Scotland, De Bruyne gave Scotland a lesson in creative football as he assisted 3 goals in just 30 mins and even scored one for his country.
On being asked if he was the best player in the world after the match, the 28-year-old humbly replied, "Fortunately I don't have to judge that. I just have to play well. I'm just content. I'm feeling good. I have already played many matches and am starting to come into my rhythm. That is important, because there are still many games to play.
"When your career is over, you can see what you have done afterwards. But right now I just want to win competitions. The faster we do that, the better. That can also be very important for the rest of the season."
As City humbled Watford to win 8-0, De Bruyne had another amazing game where he controlled the pace of the match. He had an assist and a goal while making the telling pass to find Mahrez who earned a penalty.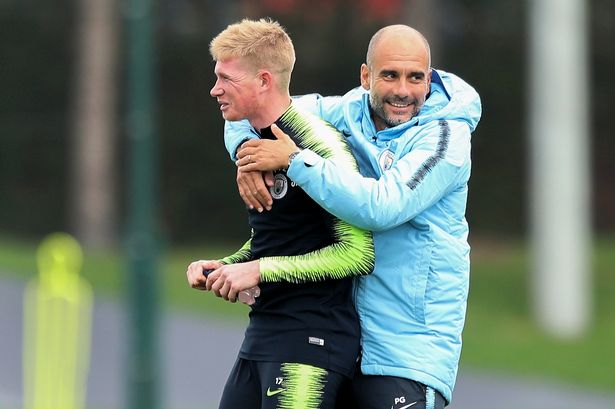 After a poor outing at Norwich, City's confidence is back on track as they search for a third consecutive Premier League title and for Pep Guardiola it is imperative that the Belgian doesn't suffer any injuries as they might have to play catch up with Liverpool.
De Bruyne is a creative wizard, a force to be reckoned with and is only 28, which would enable him to play at the highest level for years to come. The Belgian is quite possibly the best midfielder in the world and it's about time he gets all the recognition he deserves as we might be looking at a future Ballon d'Or winner.