Jose Mourinho's return to Stamford Bridge turned out to be a nightmare as the former Chelsea boss' side lost 4-0 to the Blues.
Manchester United were poor from the first minute and the Blues didn't let any opportunity pass.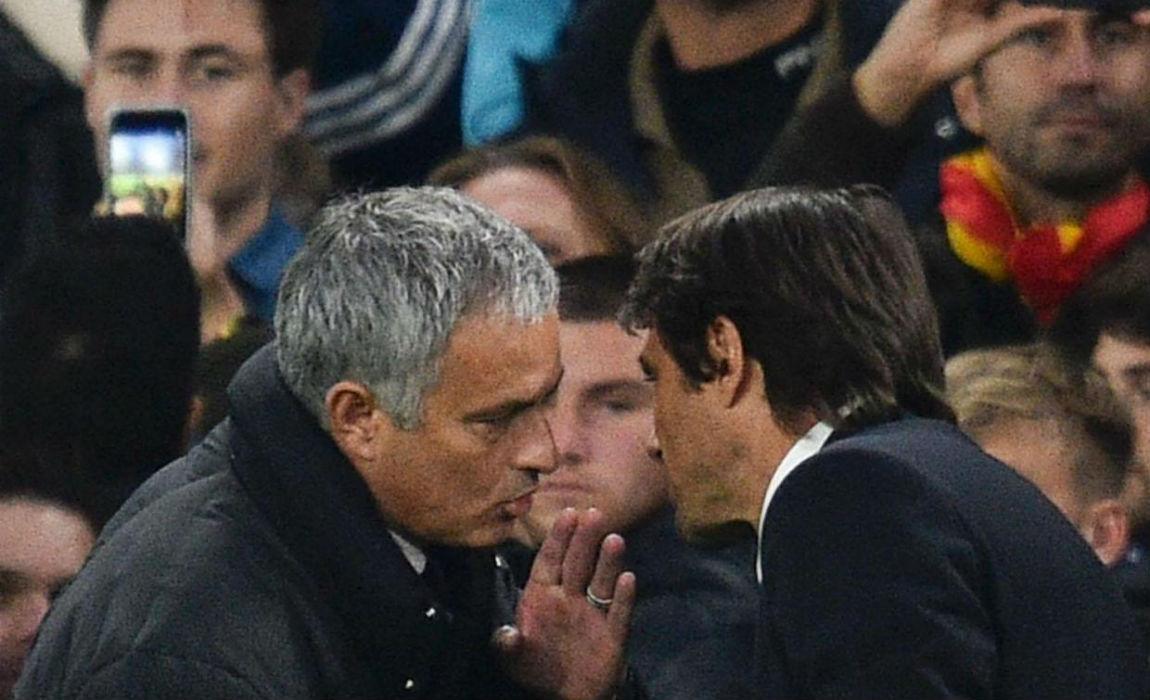 Antonio Conte then encouraged and gestured the Chelsea fans to cheer their team, but returning Jose Mourinho was not very pleased with the Italian's gesture.
Mourinho got involved in a touchline spat with the Chelsea manager, as he said that Conte's gesture was humiliating for his team with the scoreline at 4-0.
Mourinho told Conte in his ear that the gesture was ok if the score was 1-0, but at 4-0 it was humiliating.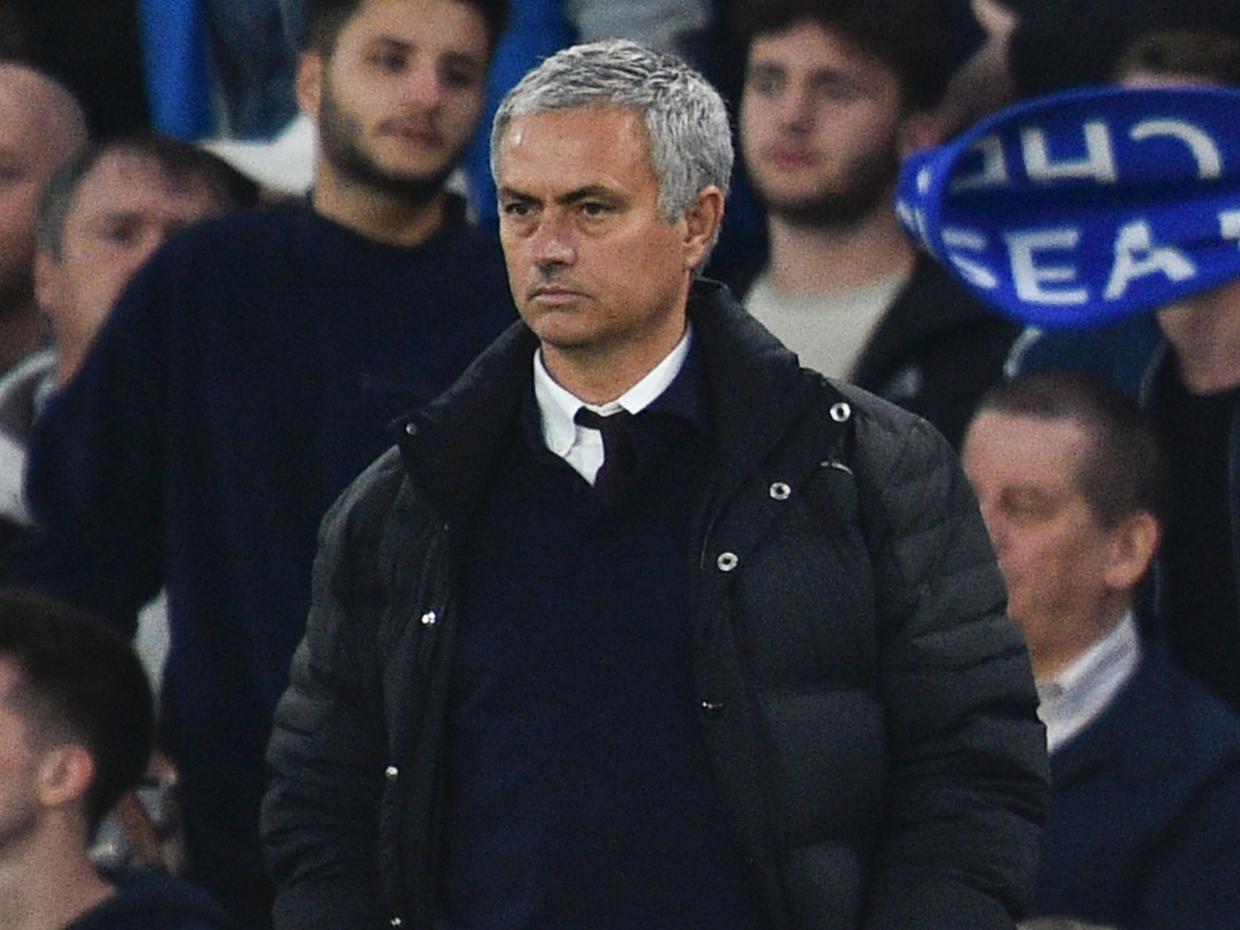 Mourinho said, "You don't celebrate like that at 4-0, you can do it at 1-0, otherwise it's humiliating for us."
This was Mourinho's first return to the Bridge after getting the sack in December last year, and it couldn't have been worse for the Chelsea legend.
Mourinho looked to have lost his composure as he spoke to Antonio Conte and told him he felt disrespected by his gesture, with an Italian TV reporting the Portuguese tactician saying, 'You do it at 1-0, not 4-0.' in Conte's ear.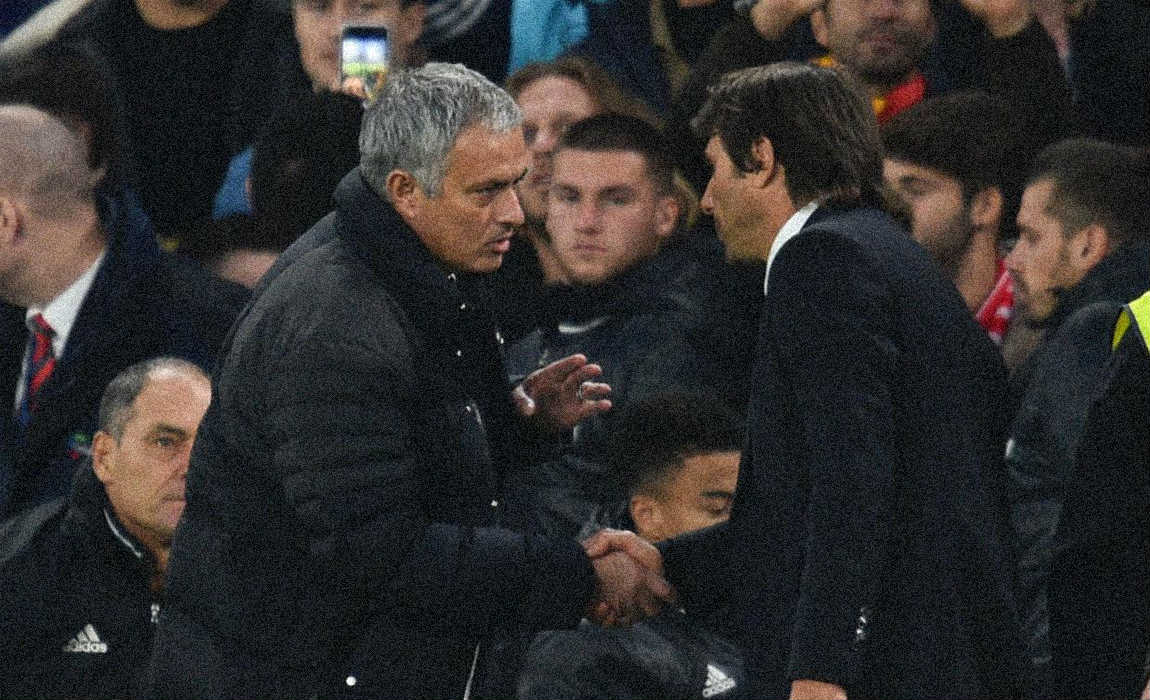 Conte, however, refused to speak on the matter as he said, "I was a player. I know what the feeling is like (to score). I only told the fans to applaud the team because the team deserved it,".
"There has always been respect for all, and naturally for Manchester United. Nothing happened. I did something absolutely normal. I didn't do anything to humiliate Mourinho."
"I think that, today, it was right to call our fans. In that moment I was listening only to the supporters of Manchester United at 4-0. So I called the fans to give the players a great clap after this kind of performance."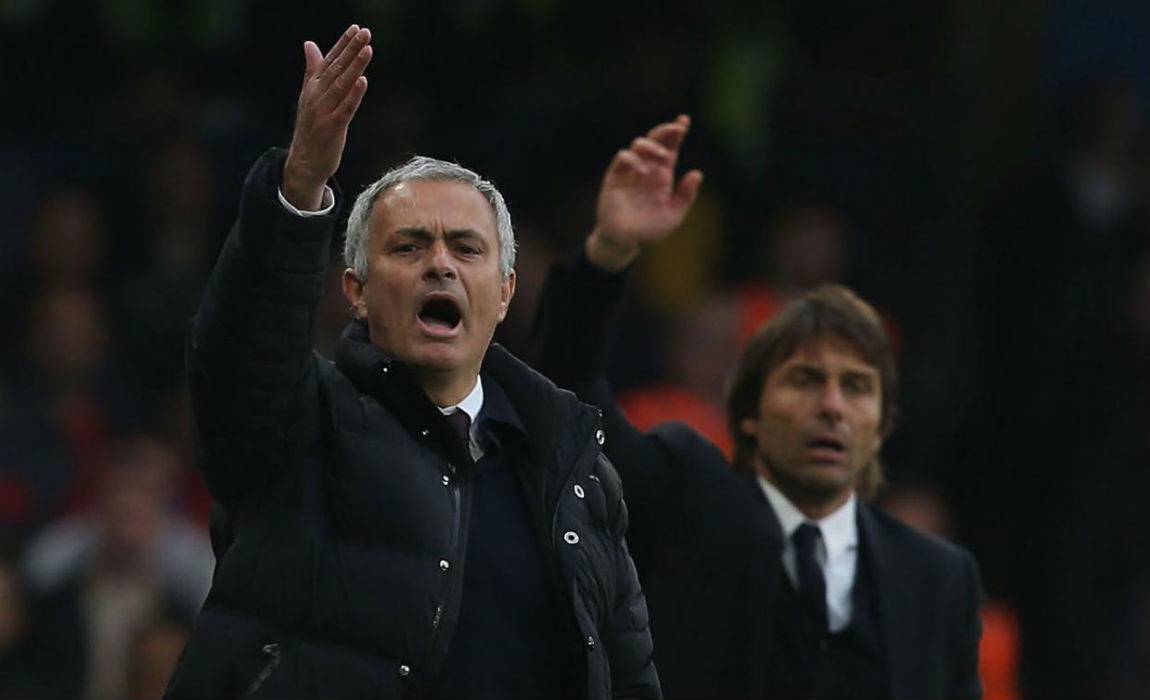 "The players, after a 4-0 win, deserved a great clap. It's very normal. We live with emotions. If you want to cut the emotions, we can stay at home and I will change jobs."
Meanwhile, Jose Mourinho was not impressed by his teams performance as the 53-year-old felt that the team committed too many errors.
"I'm not unhappy with the performances, but with the mistakes," said Mourinho.
"Defensive mistakes are very important. When my teams have perfection in their defensive performances, you say that is not important. But the reality is that it is important. We made an incredible defensive mistake in the first minute and then the game is different."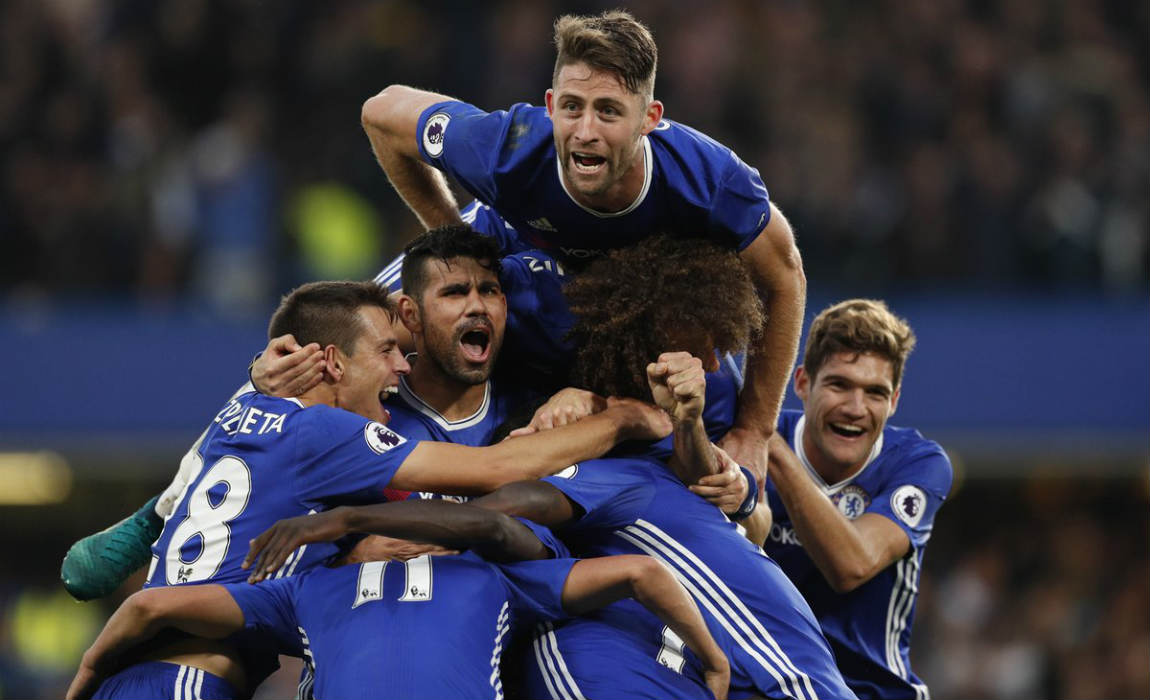 "We put ourselves in a situation where we gave them the game they wanted."
Jose was targeted by a group of home fans in the first half as chants of 'You're not special any more' echoed round the stadium in the first half but later the Blues supporters sang Mourinho's name.
"I didn't feel it (the reaction). I was in the game,' Mourinho added. 'For sure it was not negative. It had no reason to be."