Manuel Pellegrini is hoping to help Chinese Super League (CSL) side Hebei China Fortune win a seat in the AFC Champions League in 2018, as the Chilean coach heads to Hebei for his first complete season.
His team met in early February in the southern Spanish city of Marbella for practice focusing on skill and tactics after a series of signings of homegrown players, including former La Liga defender Zhang Chengdong and Chinese national team midfielder Yin Hongbo.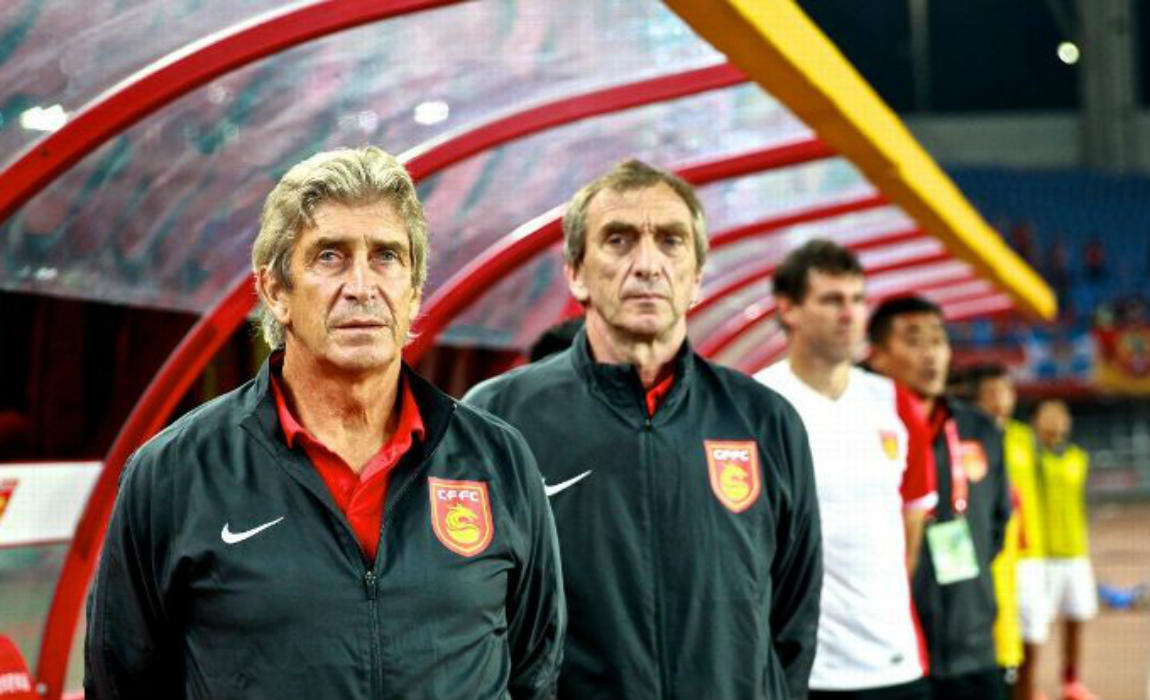 Manuel Pellegrini said in a written interview that he is satisfied with the team's reinforcements, and expects local talent to play a bigger role in the coming season, which will be key to narrowing the gap between Hebei and the top-flight CSL sides.
The training in Spain mainly focused on improving the skills of the team's Chinese talent, said the former Manchester City manager. He urged the 31-strong training team to strive for physical and tactical progress in each of the practice games.
During the last CSL season, injury-bound China Fortune finished a mere seventh place in the league and missed the opportunity to play in the AFC. The result came despite the team boasting former Roma winger Gervinho, Chelsea midfielder Gael Kakuta and Argentina international Ezequiel Lavezzi among its ranks.
Less than a month before the new season starts, Pellegrini estimates that there are six to seven Chinese teams strong enough to compete for the Champions League slots, but said Hebei will try its best to qualify for 2018.
Last month, a new CSL policy came into effect stipulating that any team can have at most three foreign players registered in match-day rosters, along with at least two under-23 Chinese players, one of whom should be included in the starting 11.
The 63-year-old coach expressed his support for the newly-introduced measure that promotes presence of young Chinese footballers in China's top league and encouraged China Fortune's U-23s to seize the opportunity provided by the new rules.
But he maintained it would be better tactically if a team could use four non-Asian players per game, while suggesting that Chinese players log more playing time against high-level foreign footballers in order to improve their skills.
China's national team, coached by the former team Italy boss Marcello Lippi, will play South Korea in a must-win 2018 World Cup qualifier on home soil in late March. Currently, China sits at the bottom of Group A with 2 points, 9 points adrift of group leaders Iran. China will likely face an early exit from the group if it cannot beat the visiting Koreans.
Pellegrini suggested the Chinese national team double their efforts if they want to survive the qualifiers, pledging to do his part to help China return to the World Cup.
It is a club coach's responsibility to show support for the national team, Manuel Pellegrini added.
(INPUTS FROM XINHUA)