Barcelona superstar had to face disappointment at the international level again, after Argentina lost to Chile on penalties for the second year running in the final of Copa America.
However Messi has found support from one of the least expected sources, after his fierce rival Cristiano Ronaldo said that it was painful to watch Messi cry.
The little magician from Argentina was left devastated, Messi cried his eyes out after the match and was left heartbroken, which resulted in the 29-year old announcing his retirement from international football.
This was the fourth time that the Barcelona superstar has lost in an international tournaments final, Messi has previously been a part of the Argentine squad that lost the Copa America finals in 2007 and 2015, while also captaining the side that lost in the 2014 World Cup final to Germany in extra-time.
Meanwhile, the Real Madrid pace-man Ronaldo is gearing up for what is one of the biggest match in his international career, as his Portugese side lock horns with Wales in the Semi-Finals of the Euro 2016.
The timing of Ronaldo's support is a huge surprise as the 31-year old has been busy training with his team-mates.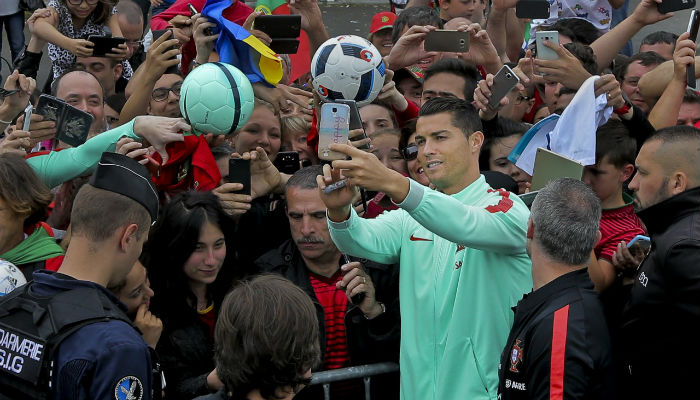 Ronaldo also said that he hoped that Messi would reconsider his decision to retire from international arena, as he felt that Messi needs international football.
'Messi has taken a tough decision and people should understand. He is not accustomed to defeats and disappointments, not even finish the second. Missing a penalty does not make you a bad player,' Ronaldo told Mundo Deportivo.
'It hurts to see Messi in tears and I hope he returns to his country, because he needs it.'
However, Ronaldo just like Messi is yet to open his international silverware account, as the Iconic forward has never won a major trophy with Portugal, the closest he came was in 2004, when Portugal lost to Greece in the European Championship final.