ANOTHER BOY: Football legend Lionel Messi's stunning wife Anonela Roccuzzo accidentally revealed the gender of their unborn child.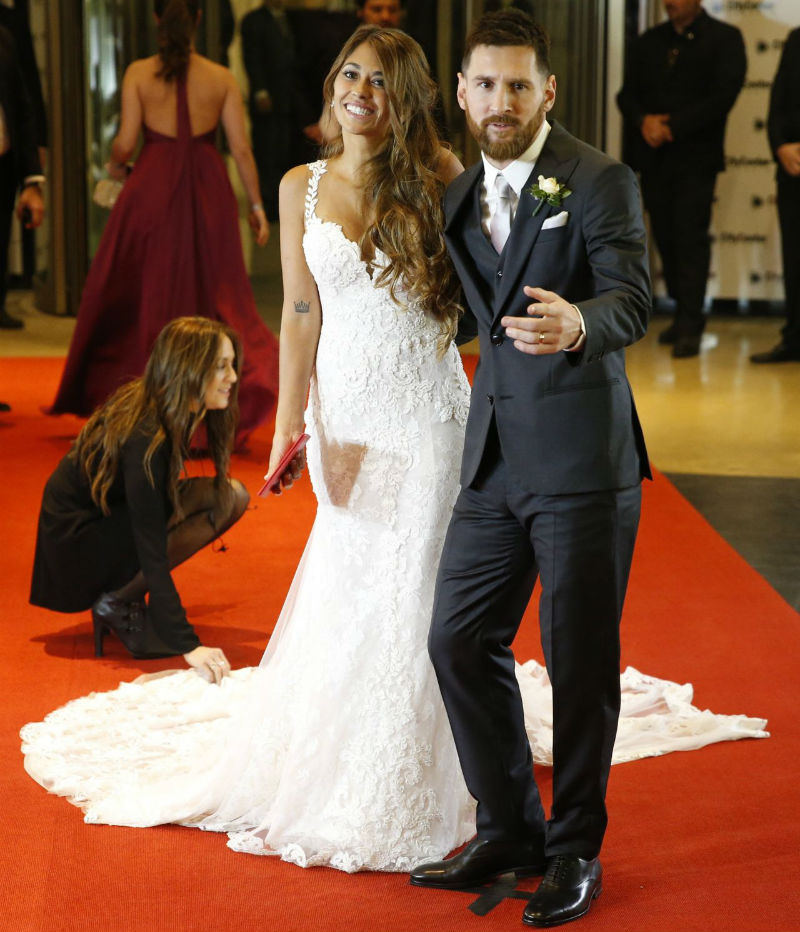 The gorgeous Argentine confirmed her pregnancy last month with an Instagram post showing her husband and their two sons touching her stomach with caption: "Family of 5. Blessed."
The world was left guessing whether the couple's third child would be a boy or a girl.
Last night Antonela, ended their wait by accident with a birthday message for their eldest son Thiago.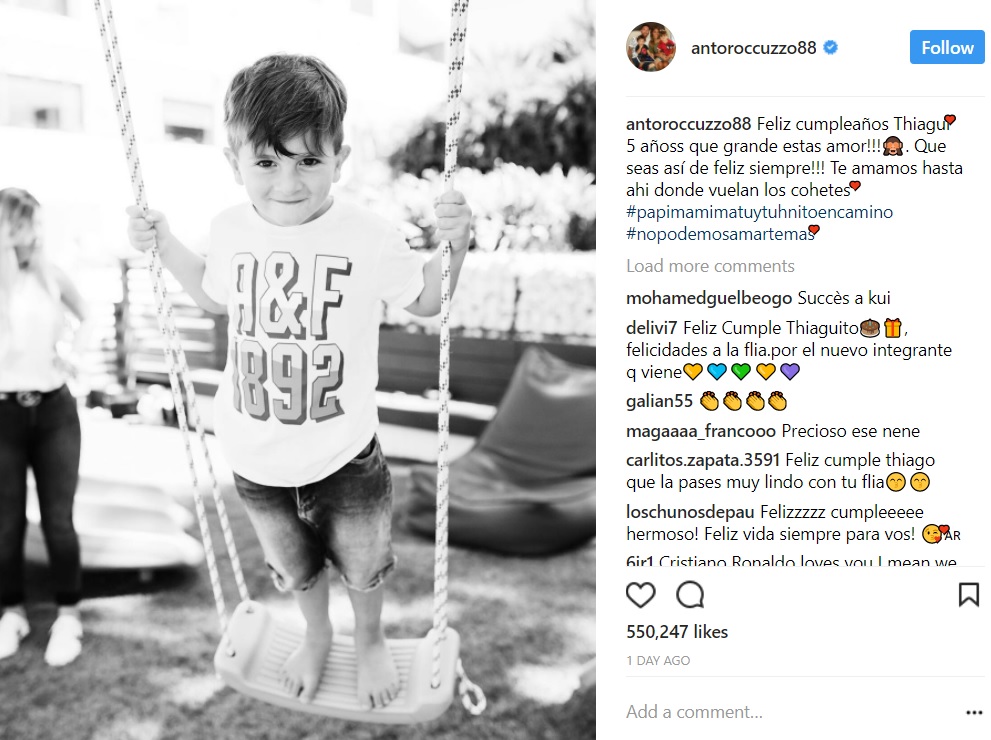 Antonela wrote a touching message on social media to mark his son's fifth birthday, she said in Spanish: "Happy Birthday Thiagui. Five years old. How big you are my love. I hope you're always this happy.
"We love you to where the rockets fly."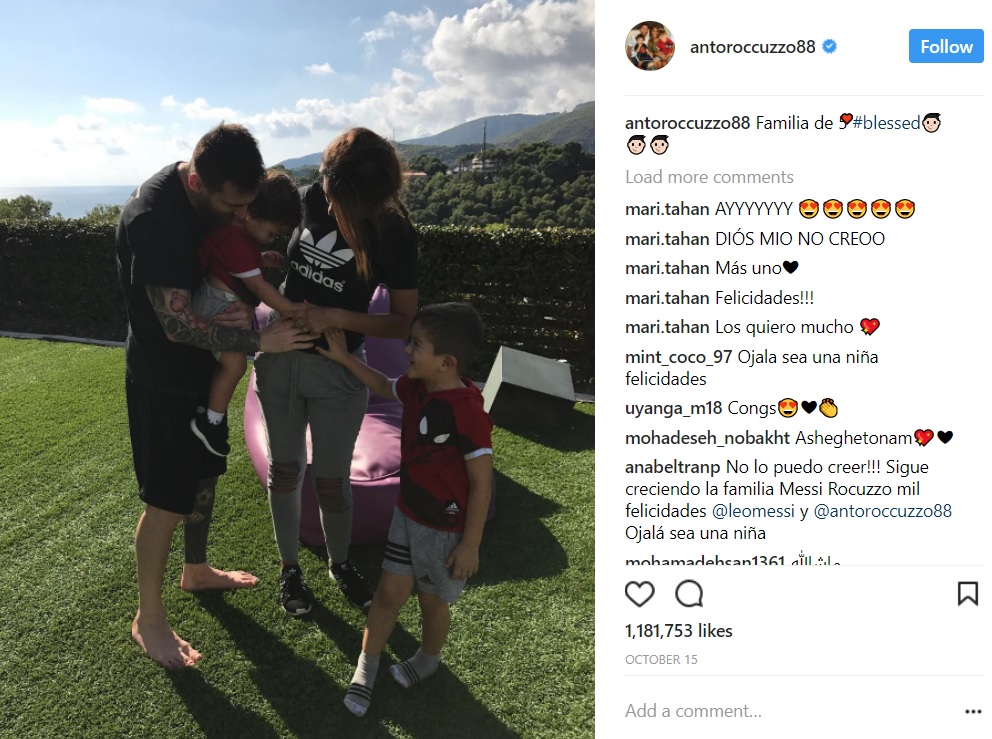 Alongside a picture of the youngster smiling for the camera as he stood on a swing, she finished the message with the long hashtag – referring to the couple's other son Mateo as Matu: #papimamimatuytuhnitoencamino #nopodemosamartemas.
Argentinian papers immediately seized on the message as proof the child on its way was another boy.
The hashtag, when translated to English says: "Daddy and Mummy, Matu And Your Little Brother on the way, we cannot possibly love you any more."
Antonella used the short form of 'Hermanito' – Little Brother – at the end of the message rather than Hermanita meaning Little Sister.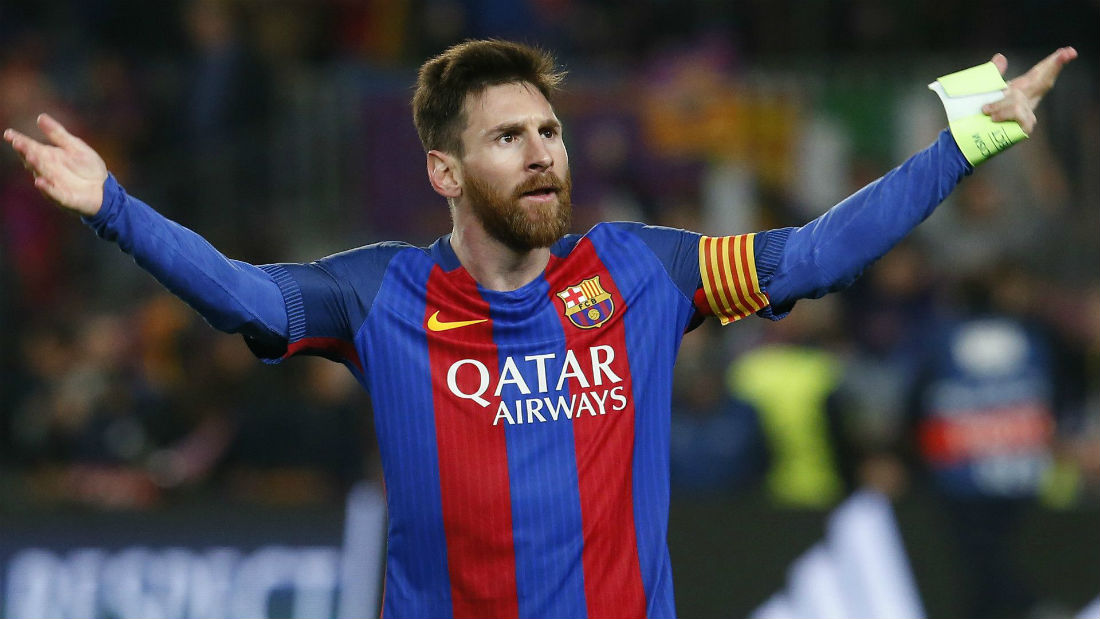 Social media users also picked up the message as an unintended slip rather than deliberate confirmation of the gender of the unborn child.
Antonela, announced the couple were expecting their third child on October 15 – Mother's Day in Argentina.
The footballer was given permission to miss team training to attend the birth of his eldest son on November 2 2012.
The Argentine then wrote afterwards on Facebook: "I am the happiest man in the world."