It's been a 30-year long wait for Anfield to roar the Champion anthem. As Chelsea beat Manchester City in a dramatic 2-1 defeat, ripples of celebration and joy cruised through the homes of Liverpool fans around the world. 
Freshly out of German side Borussia Dortmund, Jurgen Klopp joined the Liverpool squad to promise the scousers a win. At his unveiling, he said, "We could start in a very difficult league but in a special Liverpool way we can be successful. We can't wait for it, I don't want to say we can wait 20 years. If we sit here in four years, I think we win one title." Promise delivered.
A side is as good as its records. Liverpool has a fair share of record-breaking achievements. With seven games remaining to play, Klopp's side is the earliest team to win the Premier league. Their staggering 23 point lead is the largest a winning team has ever enjoyed. Additionally, 15 points from their remaining games could clinch them the record of the most points earned by a top-flight side in a season. They also have the rare opportunity to be the first team to win all their matches at home.
Taking about matches at home, this victory belongs to the Liverpool fans. They say that the away team dressing room is prone to alarming vibrations before every game, thanks to the thumping and roaring that resonates around Anfield. It has been a long wait for most scousers, but this victory is a sweet one.  Liverpool has combated the powerplay of wealthier teams and has withstood the test of time with trusted players. 
It is no lie that Liverpool have been superior all season. With a strong sense of formation, executed by a talented bunch, Liverpool games have been a joyful watch for every football fan. Whether it's Salah creeping into the box from the wing, Henderson's stretched out and accurate passes, or Virgil's towering presence at the back, Klopp has created a league of capable players and has guided them with pride toward the finish line.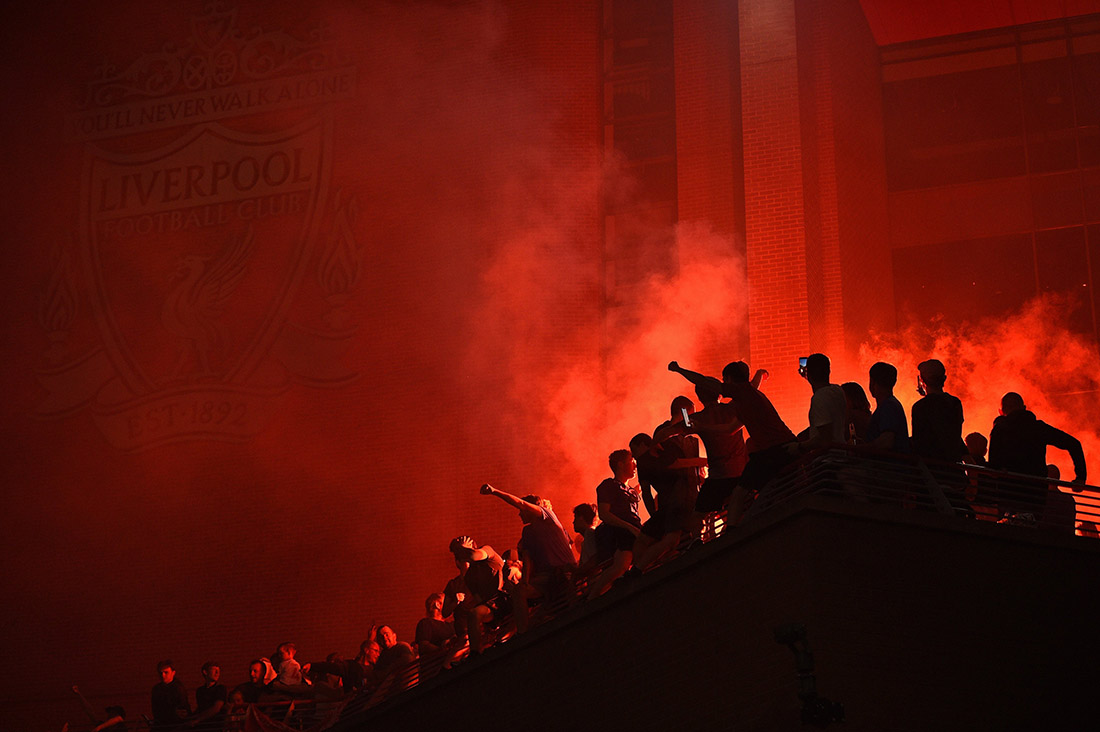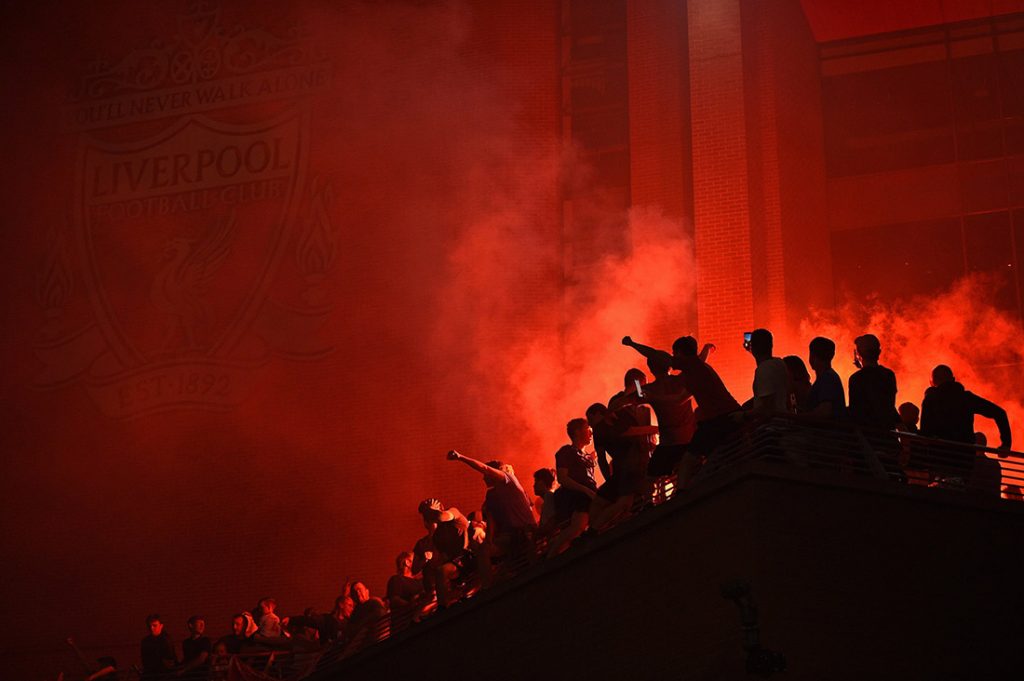 It's imperative to dedicate a paragraph to Klopp's contribution to the side that's been around since 1892. The character that Klopp achieved to instill in his team could be the reason why they enjoy this mammoth success today. So much of that drive and personality can be traced back to Klopp's persona itself. From the jovial laugh to blood pumping celebrations for each goal, Klopp hasn't been shy in showing his affection and care for the side. Media interactions have been honest and he always came across as the man who knew what he's doing. It's easy for a passionate set of fans to trust a man who is as excited as them in his Liverpool tracksuit while gliding across the sidelines. 
Jordan Henderson, who was in the news recently for having pioneered the Players Together Initiative to raise funds toward battling coronavirus, will now go down in the books as a Premier League winning captain. Alison holds the rank for most clean sheets this season with 12 games. So much of Liverpool's strategic gameplay can be applauded at realising the statistics of full-backs and their assists. Alexander-Arnold and Robertson have about 20 assists between them. Statistics like these are engineered on the training grounds and executed on match days. Becoming champions ain't an easy task.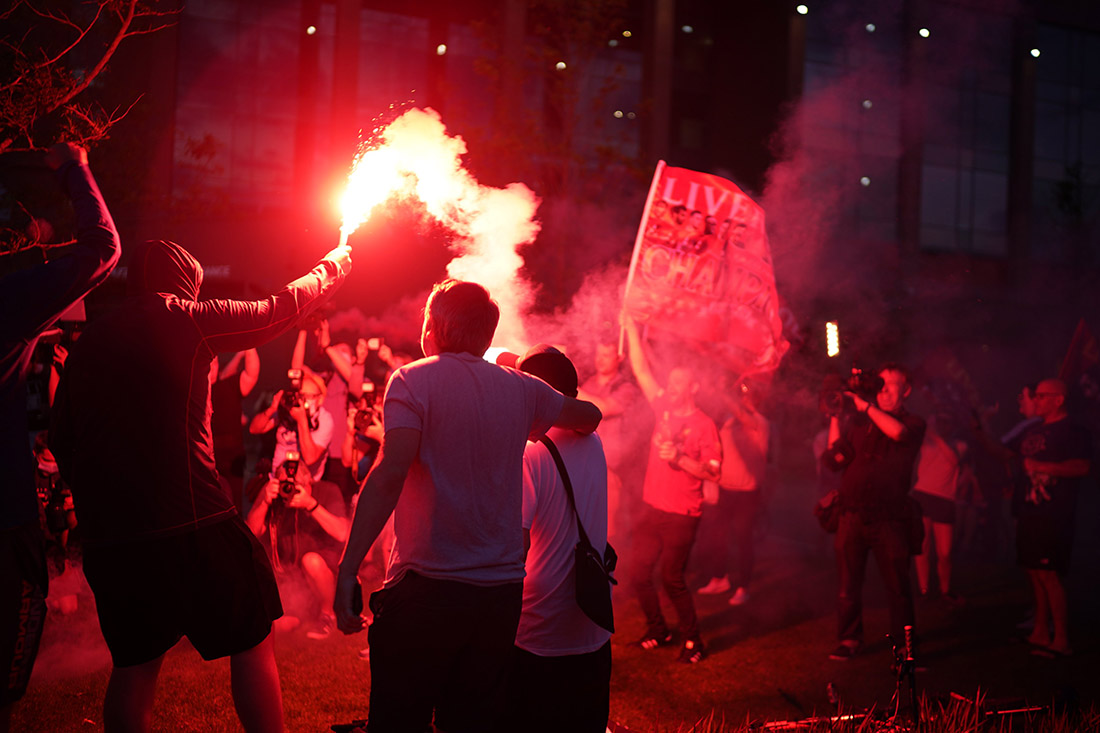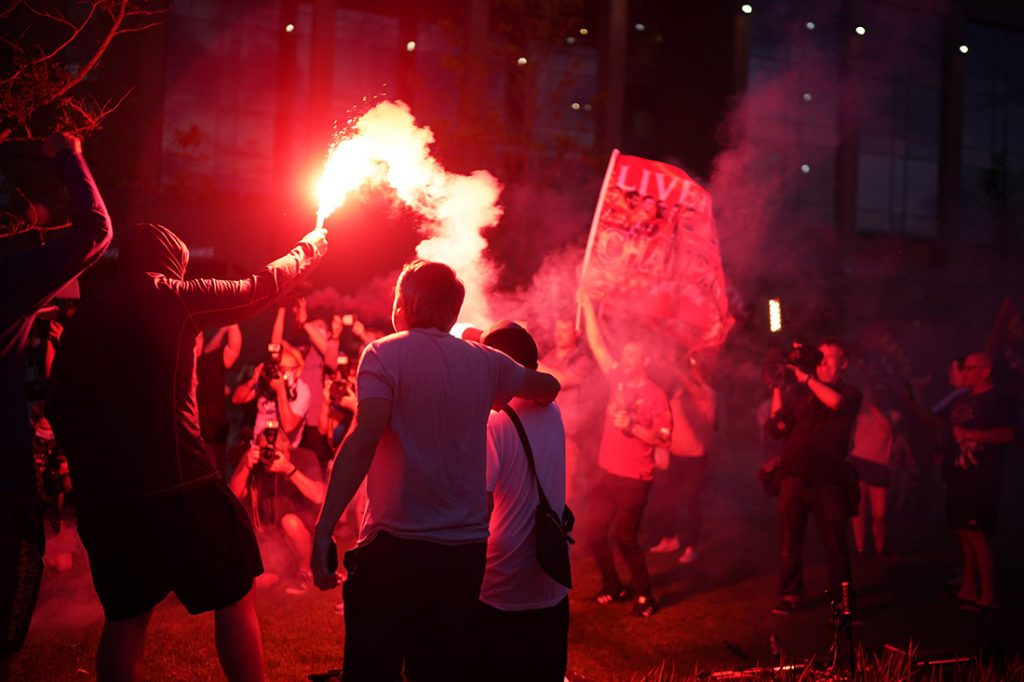 The road ahead looks promising for a freshly crowned Liverpool side. With seven games left to play, Liverpool will battle it out with the sole purpose to beat records and celebrate the beautiful game on the pitch. The boys in red will march out at the Etihad on the 3rd of July amid applauds form the defending champions. 
Sweet victory, isn't it?