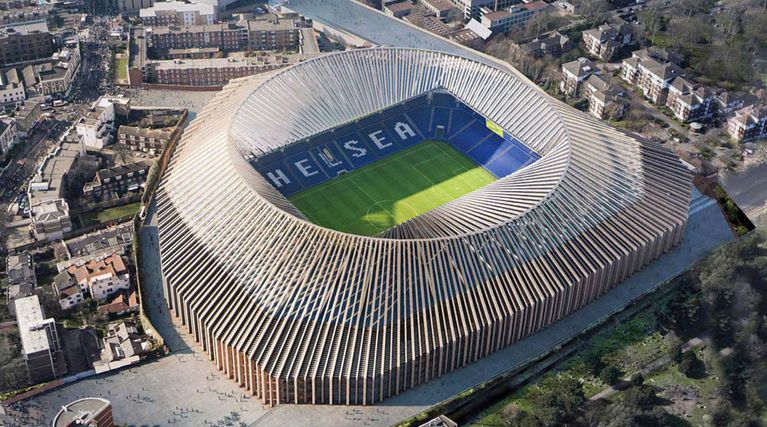 Designed by architects Herzog and de Meuron, who also designed the iconic Birds Nest Olympic stadium in Beijing and the widely acclaimed Allianz Arena in Munich, Chelsea's new 612 million U.S. dollar stadium has been given a green light by Mayor Sadiq Khan on Monday.
The new stadium, which will be made in the place of Stamford Bridge is believed to become a jewel in London's sporting crown by the Mayor.
The mayor's office said the plans approved by Khan will see current English premier league leaders Chelsea's match-day capacity increase from 41,600 to 60,000. The project will include the construction of an elevated walkway over the nearby London Underground's District Line, directly linking the stadium to Fulham Broadway station.
ALSO READ: Chelsea Handed Huge Blow In £70M Rated Marco Reus Pursuit – As He's Injured Again
Khan said he was satisfied the new stadium was a 'high-quality and spectacular design' which would significantly boost capacity for the Premier League club.
A statement from city hall said the mayor's decision builds on Khan's support for London football, including his move to give the green light to a new stadium for AFC Wimbledon, which sees the 'Dons' set to return to their Plough Lane home nearly three decades after leaving it in 1991. Khan has also made it clear he 'wholeheartedly supports' Millwall FC remaining in Lewisham.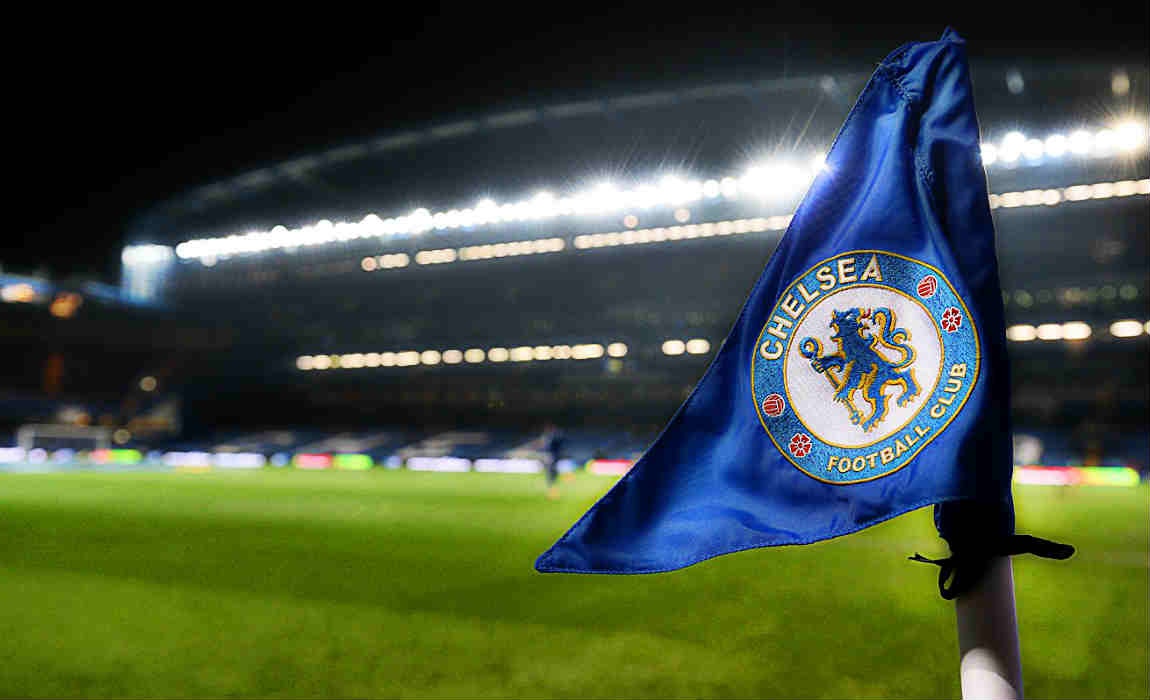 Chelsea's proposal was approved unanimously by Hammersmith and Fulham Council's planning committee in January.
The club's application also includes an investment of 15 million U.S.dollars in community activities, such as employment and skills training, as well as a contribution of nearly 5 million dollars towards affordable housing in the local area.
Mayor Khan, said: "London is one of the world's greatest sporting cities and I'm delighted that we will soon add Chelsea's new stadium to the already fantastic array of sporting arenas in the capital.
"Having taken a balanced view of the application, I'm satisfied this is a high-quality and spectacular design which will significantly increase capacity within the existing site, as well as ensuring fans can have easy access from nearby transport connections. I'm confident this new stadium will be a jewel in London's sporting crown and will attract visitors and football fans from around the world."
ALSO READ: Pedro Is Enjoying London As He Aims To Become A Chelsea Legend
A spokesman for Chelsea said: "Following a review by Mayor of London Khan, we are delighted he has chosen to support the council's decision. This is the latest significant step toward redevelopment of the stadium and the delivery of the extensive local community program."
Chelsea's Stamford Bridge stadium was first opened in 1877.⁠⁠⁠⁠