Manchester United and England star, Luke Shaw has hit back at his former manager Jose Mourinho, saying "he doesn't understand the obsession over him" and accused him of staying in the past.
This is the first time that Shaw has come out scathing in the media, as until now he had been very professional in answering questions about the relationship between him and the former Manchester United manager.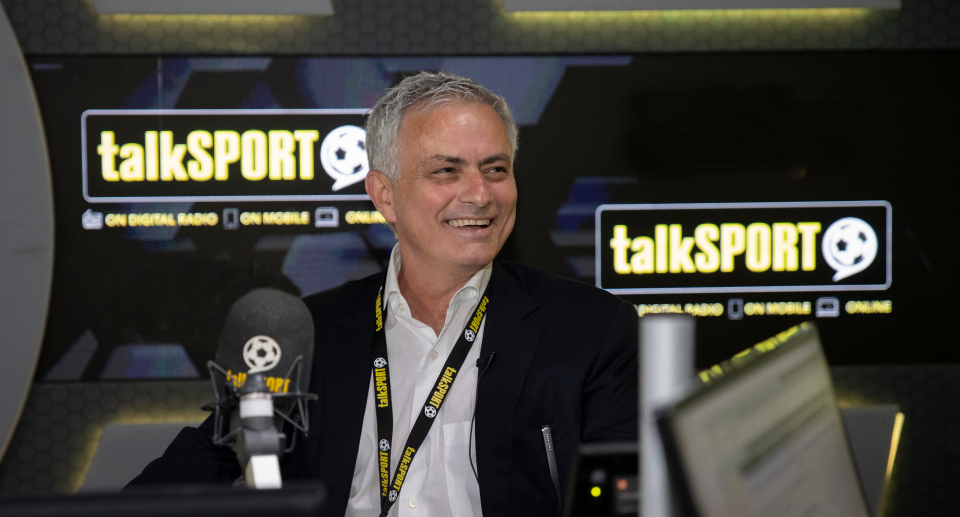 Jose Mourinho as a pundit with talkSPORT during Euro 2020. (Image Courtesy: talkSPORT / Website)
Mourinho was particularly critical about the English defender during his analysis of the game between England and the Czech Republic, in which the Three Lions won 1-0. He aimed most of his criticism at the left-back's corner-taking ability, labelling it 'dramatically bad'.
"The negative thing I would say is once more they were very poor on attacking corners," Mourinho said on talkSPORT. "The service was dramatically bad. They have so many good players to attack corners. The crosses are not passing the first man."
"Luke Shaw, in my opinion, very good tonight but very poor on the corner. Phillips, the same."
Shaw has responded by saying, "I am trying to move on but, obviously, he can't. He continuously talks about me, which I find quite strange. Even some of the lads have said: 'what's his problem?' and 'why does he keep talking?'"
Luke Shaw among England players at #EURO2020:

Most progressive carries [16]
Most passes into the box [14]
Most progressive passes [11]
Most chances created [4]
Most open play chances created [3]
Most through balls [2]

Consistent quality. 👌👌👌 pic.twitter.com/js4ExZ4mWa

— Statman Dave (@StatmanDave) June 23, 2021
"What he says now is nothing compared to how it used to be. I don't think any of you realise the two or three years I had with him and how bad it was then, what it was like then," Shaw added.
"It's different with different players. He likes some, he doesn't like others," said Shaw. "I think I fell into the category where he didn't like me. I tried as hard as I could to get back on to his side but it never worked out, no matter what I did. There is no hiding that we didn't get on. I think he was a brilliant manager but, you know, the past is the past. It is time to move on."
OLD WOUNDS
Even before the recent incident, the miserable relationship between Shaw and Mourinho was well documented, and it was publicly known that the pair do not see eye to eye.
There is a theory that Mourinho was unhappy at Shaw when the then Southampton youngster chose to join Manchester United over Chelsea in 2014 but there has been no evidence proving the theory. The first public spat was after the 1-1 draw against Everton in April 2017, when Shaw made his first appearance in three months after returning from a hamstring injury.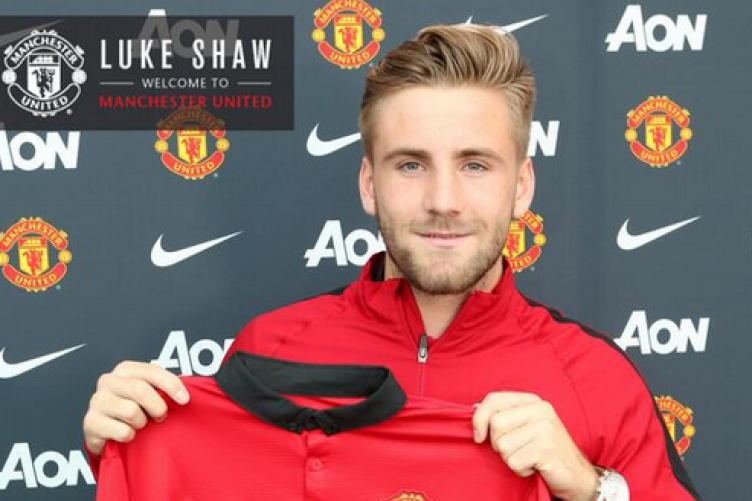 Shaw signing for Manchester United in 2014. (Image Courtesy: Manchester United / Website)
When asked about the left-back performance on return, Mourinho said he did well but went on to add, "but it was his body with my brain – he was in front of me and I was making every decision for him. He has to change his football brain."
"We need his fantastic physical and technical qualities but he cannot play with my brain."
A year later, Shaw was in the firing line again. When asked why the left-back was brought off at half-time against Brighton in March 2018, Mourinho said, "Luke – I cannot say more. It is a relation with personality. It is a relation to trust. It is a relation to class."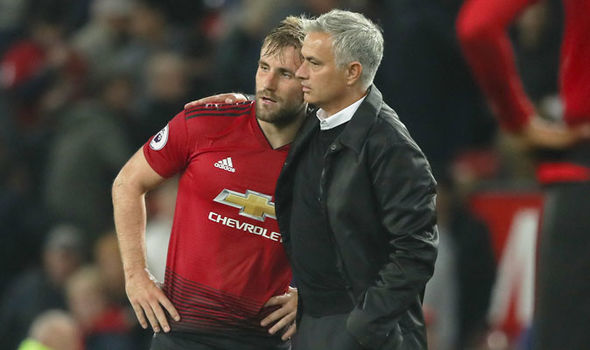 Shaw with Mourinho, during the Portuguese's time as the Red Devils' manager. (Image Courtesy: BBC / Website)
This was after the Portuguese manager's comments regarding the defender's action in training which made Mourinho say, "I cannot compare the way he trains [with team-mates], the way he commits, the focus, the ambition. He is a long way behind."
This rivalry has gone on to a whole new level which has become a hot topic among the footballing world and it is safe to say that Luke Shaw has excelled after the departure of Mourinho, and has been helped by Ole Gunnar Solskjaer's man-management techniques.